This website uses cookies to ensure you get the best experience while browsing it. By clicking 'Got It' you're accepting these terms.
Why Coal Is No Longer King
Aug. 17, 2015 10:28AM EST
Energy
In West Virginia, the writing has been on the wall for decades. Scholars have been predicting this day for 40 years. But coal companies and their representatives in Charleston and Washington, DC, have traditionally viewed economic diversification in southern West Virginia as bad for business.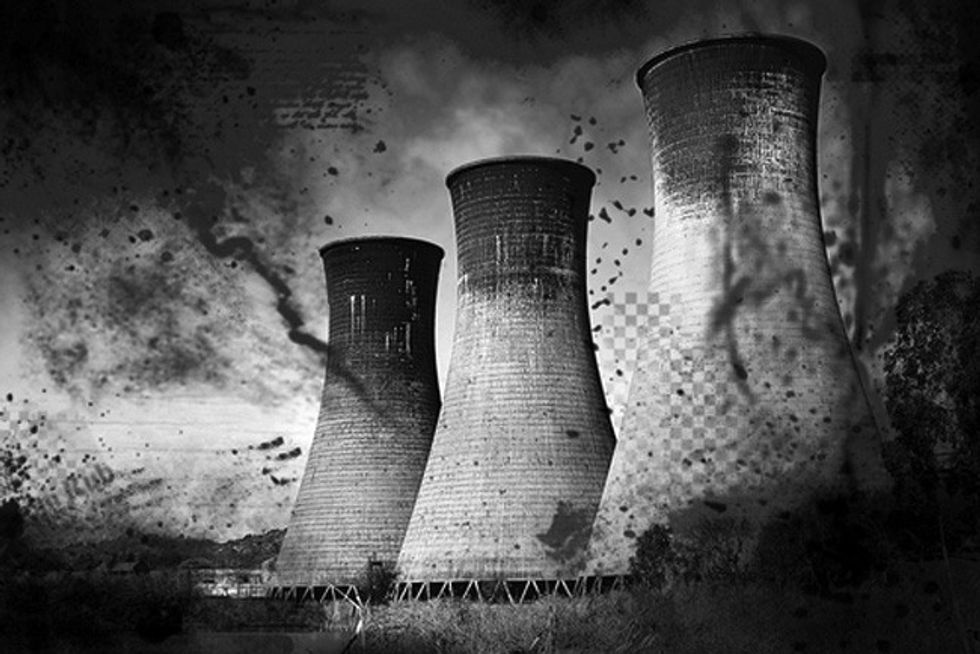 Photo credit: Shutterstock
State officials choose not to look inward. They blame the federal government for the dramatic downturn in the coal industry. And many West Virginians have bought into the coal industry-fed narrative. They've been taught to believe the only things preventing prosperity in West Virginia are environmentalists and federal regulations.
President Obama's Environmental Protection Agency is the latest to face the wrath of West Virginians. But state officials, including the West Virginia Coal Association, were blaming outsiders for downturns in the coal sector long before Obama took office in 2009.
"You're dealing with decades of the companies controlling the narrative around here," Chuck Keeney, a West Virginia historian and expert on the state's coal industry, told EcoWatch. "It wasn't just as though Obama getting elected exasperated all these feelings. These feelings were already there against the federal government."
Across southern West Virginia's coalfields, "Friends of Coal" signs are everywhere, paid for by the West Virginia Coal Association. Keeney, who grew up in West Virginia and attended West Virginia University, said students in schools are taught climate change is a hoax or a liberal lie.
"Many families think they're losing their job because some Washington politicians believe in a hoax. But of course that ignores the fact that the coal industry has failed to compete in the open marketplace. Natural gas is overtaking it," explained Keeney, who teaches history at Southern West Virginia Community and Technical College.
Only a few years ago, coal companies active in Appalachia were making huge acquisitions. Among the largest was Alpha Natural Resources Inc.'s $8.5 billion combination with Massey Energy Co. in 2011.
"When Alpha bought Massey, they couldn't pay for it. They had to take out huge loans. They were expecting a big boom to come in metallurgic coal. And it didn't come. And as a result, coal is now taking this unbelievably dramatic downturn," Keeney said.
West Virginia native, journalist and environmental communicator Jeff Young believes it is important for people to recognize that West Virginia is "less a fully functioning state government than a resource-extraction colony." From timber and salt to coal and now natural gas, the political, economic and institutional forces of the state are almost completely aligned with the needs of the companies who are taking raw natural gas materials form the state and exporting them.
"Yes, there have been heroic political stands against coal's abuses [Ken Hechler and Denise Giardina] and, yes, many have fought for environmental sanity and economic justice in the coal fields [RIP Judy Bonds, Larry Gibson and James Weekley]," Young told reporter David Roberts in 2014. "But the politics are such now that the electoral winners will be the ones who double down on the dumbness of 'standing up for coal.'"
Anybody who speaks about economic diversification in southern West Virginia, Keeney emphasized, gets quashed very quickly. "The industry has self-serving reasons for that. You don't want to have an automobile plant here because then your coal miners can vote with their feet. They can go to the job that they may not get squashed to death. You don't want the people here to have options," he said.
In West Virginia, Keeney contends the industry and the politicians remain one in the same. "Many of the key politicians have major stock holdings in companies and many of them are executives themselves," he said. "We have a number of our House of Delegates who are executives in coal companies and in the land companies."
Today, coal is still king only in the minds of most West Virginia politicians. Unlike in Kentucky, where political leaders have approved state-sponsored economic transition efforts for the coal industry, West Virginia's political establishment has pushed residents to fend for themselves in the midst of coal's decline over fears of angering the coal companies.
"People are afraid of being seen as anti-coal because it is such a dominant political force," said Jeff Kessler, a West Virginia state senator and gubernatorial candidate who tried (but failed) in 2014 to get support for a publicly funded jobs initiative similar to one pushed by political leaders in Kentucky.
EcoWatch Daily Newsletter
No longer will the options when we die be a choice between just burial or cremation. Soon it will be possible to compost your remains and leave your loved ones with rich soil, thanks to a new funeral service opening in Seattle in 2021 that will convert humans into soil in just 30 days, as The Independent reported.
You can reduce the footprint of a medium-sized live tree by donating it to elephants at a local zoo, like this African elephant pictured above. eans / iStock / Getty Images
The holiday season is supposed to be about giving and sharing, but often it is actually about throwing away. The U.S. generates 25 percent more garbage between Thanksgiving and New Year's than it does during the rest of the year. That's around one million extra tons per week, according to National Environmental Education Foundation (NEEF) figures reported by The Associated Press.
The Opera House is seen with smoke haze which enveloped Sydney Harbor on Dec. 10 in Sydney, Australia. Smoke haze hangs over the city as the New South Wales fire danger risk is raised from 'very high' to 'severe'. James D. Morgan / Getty Images
The brushfires raging through New South Wales have shrouded Australia's largest city in a blanket of smoke that pushed the air quality index 12 times worse than the hazardous threshold, according to the Australia Broadcast Corporation (ABC).
People walk across the bridge near Little Raven Court in downtown Denver. Younger Americans increasingly prefer to live in walkable neighborhoods. Helen H. Richardson / The Denver Post via Getty Images
By David B. Goldstein
Energy efficiency is the cornerstone of any country's plan to fight the climate crisis. It is the cheapest option available, and one that as often as not comes along with other benefits, such as job creation, comfort and compatibility with other key solutions such as renewable energy. This has been recognized by the International Energy Agency (IEA) for at least a decade.
Activists from Extinction Rebellion New York City engaged in nonviolent direct action to confront climate change outside City Hall on April 17, 2019. Erik McGregor / Pacific Press / LightRocket via Getty Images
By Andrea Germanos

Over 500 groups on Monday rolled out an an action plan for the next president's first days of office to address the climate emergency and set the nation on a transformative path towards zero emissions and a just transition in their first days in office.