This website uses cookies to ensure you get the best experience while browsing it. By clicking 'Got It' you're accepting these terms.
Who Will Win the Tidal Wave Energy Race?
May. 11, 2015 07:28AM EST
Business
A race is on worldwide to harness the tides and waves for electrical power, with more than 100 different devices being tested by companies hoping to make a commercial breakthrough.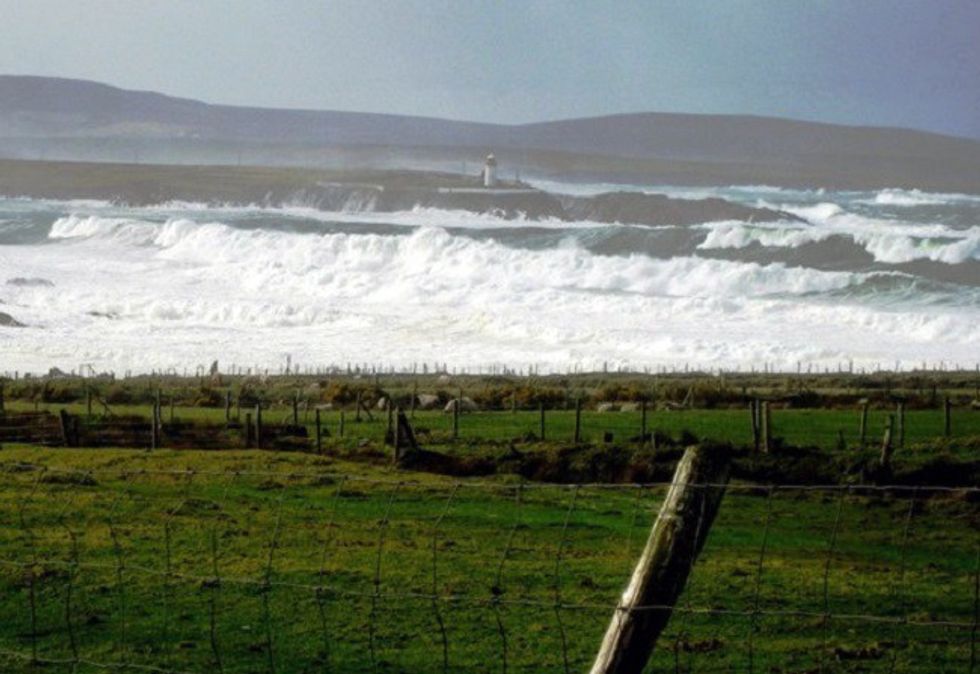 And a new report from the European Union's Joint Research Centre expresses confidence that the Atlantic Ocean will soon be an important contributor to the continent's energy mix.
It adds that many other countries with big tidal ranges and long coasts are also banking on this form of renewable energy to help reduce fossil fuel use.
For years, it has been predicted that the vast quantities of energy available in the oceans would be harnessed by human ingenuity to provide without the need for burning fossil fuels, but progress has been slower than expected.
Different Techniques
While it has proved possible to generate  electricity with many different techniques, scaling these up into large-scale power stations to supply the electricity grid has not so far been economic.
The two most promising basic ideas are to use the currents and the build-up of water at each tide to drive turbines to make electricity, or to convert the power in wave motions to energy.
In Europe, the countries with Atlantic Ocean coastlines—the UK, Ireland, France, Spain, Denmark, the Netherlands and Norway—are all developing technologies. And in 2014, the EU launched what it called its Blue Energy Action plan to finance and encourage development. The latest report details progress so far.
Most of the technologies are not new ideas, but the trick is turning a demonstration model into a viable power station.
The one exception is tidal energy in the form of a barrage across a river, which has been in use for years.
The best known is the 240 megawatt (MW) La Rance tidal barrage in France, operating successfully since 1966. Another 254 MW tidal plant has opened in Sihwa in South Korea, and other barrages producing at total 2,680 MW are planned worldwide—although  many  have proved controversial because of their  effects on fish and birds.
Tidal lagoons—reservoirs that stand in an estuary or close to the shore, and which fill and then empty with each tidal cycle—have  now won much more favour, and one is  being developed in Swansea Bay in south Wales.
The worldwide potential of this technology is estimated at 80 gigawatts (GW), or the equivalent of 80 large coal-fired power stations.
Already in successful operation at some sites, but yet to be scaled up to full commercial development, are underwater turbines—similar to wind turbines—that use the energy in tidal streams to make electricity.
In Europe, these devices will be viable in countries with high tides and strong tidal streams—particularly France, Ireland, Norway and the UK, but also  in some parts of Belgium, Italy and the Netherlands. These are believed to offer  the highest net potential contribution  to the European energy system, according to the report.
The first large-scale tidal array is being built in the Pentland Firth, off northern Scotland. It will provide power to 175,000 homes.
New Connections
Like the deployment of wind farms, potential tidal power arrays are often in remote locations far from cities. The report points out that these technologies will require new grid connections and integration into the European grid to get most value from them.
A new generation of devices not placed on the sea bed, but either floating like kites on a string or operating from platforms, is under development. Their advantage is that they avoid the cost of being built on the sea bed, and can also  exploit the greater strength of the tides nearer the surface of the sea.
Some of the materials being used to build devices to withstand the power of the sea, and the methods being used, are being kept secret for commercial reasons, but they have some of the biggest companies in Europe as their backers.
Another new generation of micro-turbines, owned by coastal communities and anchored offshore to take advantage of tidal flows, is under development. These could give communities isolated from the grid their own power source, like solar panels do in remote parts of Africa and Asia.
There are an estimated 100 companies developing tidal energy devices worldwide, half of them  in the EU, where many are supported by development grants. Four tidal energy stations are already in operation in Europe, and another 31 are expected to be completed by the end of 2016. Many more are in the planning stage.
The commercial advantage of tidal devices is that, unlike some other forms of renewable energy, the tides are predictable years in advance. Wave power, on the other hand, suffers because of its unpredictability and the need to make devices robust enough to stand up to the battering  they receive.
Potential Supply
That has not stopped a large number of development projects being built, principally because the potential energy supply is vast—30 times higher than tidal energy.
Some devices have already been operating successfully for 10 years, producing regular quantities of electricity, but they were built as demonstration models and not on a commercial scale.
Building structures large enough to produce a regular power supply at a cost that could be commercial has proved elusive, but the report describes a number of devices that are close to achieving commercial viability.
There are at least nine different technologies using wave power, and 170 wave energy developers worldwide.
The report also discusses technologies that use the different gradients of salinity in the sea to produce power, and the different water temperatures to generate energy.
However, it argues that both these ideas, while viable in theory, are further away from commercial operation in Europe than tidal stream or wave power.
YOU MIGHT ALSO LIKE
5 Things You May Have Missed About Elon Musk's Tesla Battery Announcement
America's First Offshore Wind Farm Breaks Ground
EcoWatch Daily Newsletter
Pexels
By Dan Nosowitz
It's no secret that the past few years have been disastrous for the American farming industry.
Pexels
Medium-chain triglyceride (MCT) oil and coconut oil are fats that have risen in popularity alongside the ketogenic, or keto, diet.
Pexels
By Bijal Trivedi
The Centers for Disease Control and Prevention (CDC) released a report on Nov. 13 that describes a list of microorganisms that have become resistant to antibiotics and pose a serious threat to public health. Each year these so-called superbugs cause more than 2.8 million infections in the U.S. and kill more than 35,000 people.
Rool Paap / Flickr / CC BY 2.0
By Joe Vukovich
Under the guise of responding to consumer complaints that today's energy- and water-efficient dishwashers take too long, the Department of Energy has proposed creating a new class of dishwashers that wouldn't be subject to any water or energy efficiency standards at all. The move would not only undermine three decades of progress for consumers and the environment, it is based on serious distortions of fact regarding today's dishwashers.
By Emily Moran
If you have oak trees in your neighborhood, perhaps you've noticed that some years the ground is carpeted with their acorns, and some years there are hardly any. Biologists call this pattern, in which all the oak trees for miles around make either lots of acorns or almost none, "masting."
By Catherine Davidson
Tashi Yudon peeks out from behind a net curtain at the rooftops below and lets out a sigh, her breath frosting on the windowpane in front of her.

Some 700 kilometers away in the capital city Delhi, temperatures have yet to dip below 25 degrees Celsius, but in Spiti there is already an atmosphere of impatient expectation as winter settles over the valley.
The Dog Aging Project at the University of Washington is looking to recruit 10,000 dogs to study for the next 10 years to see if they can improve the life expectancy of man's best friend and their quality of life, as CNN reported.