Who Is the Biggest 'Corporate Fool' of 2012?
Mar. 01, 2012 04:17PM EST
Energy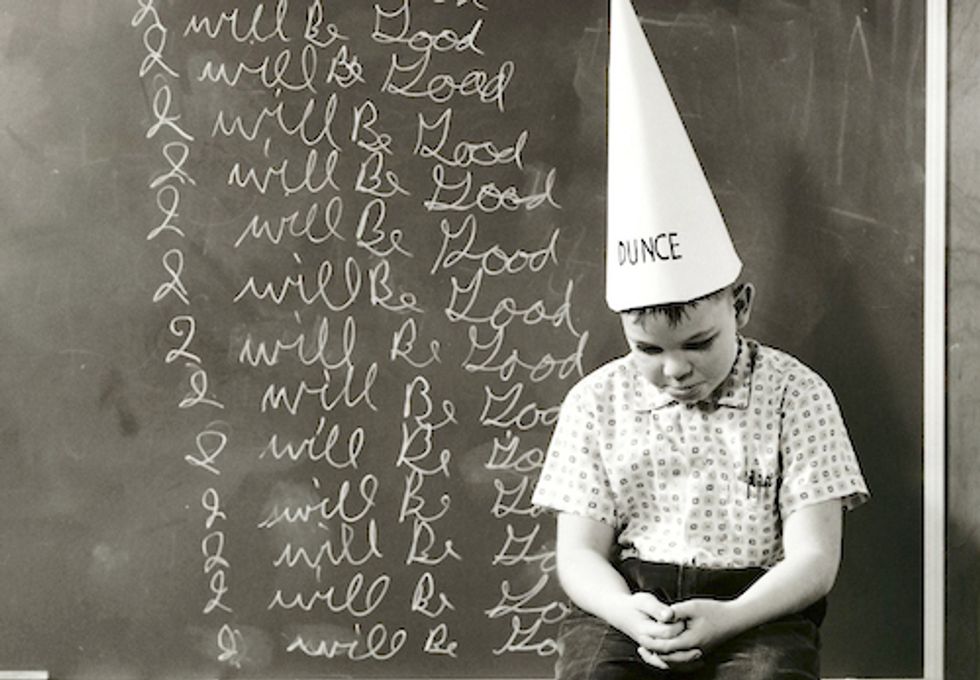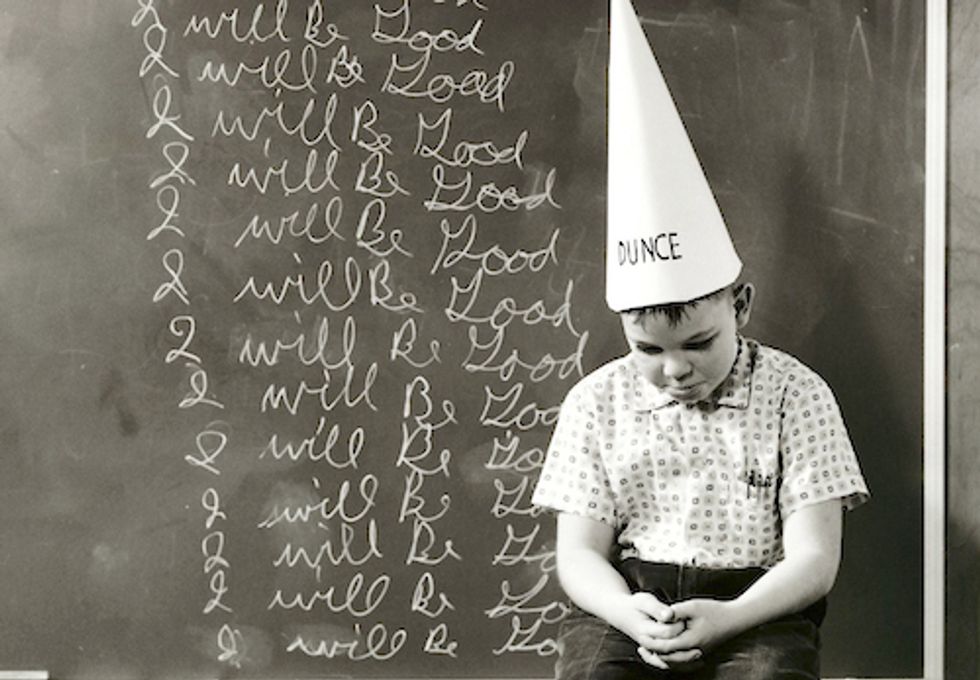 With April Fool's Day a month away, the nonprofit Green America is launching its annual "Corporate Fools" balloting March 1 on Facebook to name the U.S. company with the worst corporate practices. The winner will be determined by votes from the general public as tallied here.
Green America, in conjunction with various social justice and environmental groups, has nominated nine large corporations and organizations for the dubious distinction—Bank of America, U.S. Chamber of Commerce, Chevron, Hershey, KFC/Yum! Brands, Monsanto, Southern Company, Verizon, and Walmart. The companies were nominated for the poor records on the environment and/or social justice practices.
Details on the nominees include the following:
Bank of America—Despite taking billions in taxpayer-funded bailout money, Bank of America announced fee hikes for customers who want to use their debit cards at the same time that the bank is laying off 30,000 employees. Bank of America is also involved in every aspect of the coal industry. It routinely underwrites billions to the industry, including hundreds of millions of dollars in loans to Arch Coal and Peabody Energy—the two biggest coal mining companies in the country. Nominated by Rainforest Action Network
U.S. Chamber of Commerce—The U.S. Chamber of Commerce is one of the chief beneficiaries of the Citizens United decision. Under the decision, trade associations like the U.S.Chamber can pay for express advocacy–communication like television and radio ads telling people to vote for or against candidates–with money from their general treasuries. Trade associations like the Chamber are not required to disclose their donors, so someone watching an ad doesn't know who supplied the money for it. This means that corporations can spend unlimited amounts of money on ads bought through the Chamber without the public, without their customers, and without their shareholders knowing they did. Nominated by Business Ethics Network
Chevron—More than three decades of oil drilling in the Ecuadorian Amazon, Chevron dumped more than 18 billion gallons of toxic wastewater into the rainforest, leaving local people suffering a wave of cancers, miscarriages and birth defects. Last February an Ecuadorian court ruled in favor of the communities ordering Chevron to pay $18 billion for environmental cleanup, health care, clean water, and other restoration efforts. Nominated by Amazon Watch
Hershey—There's nothing sweet about the largest chocolate manufacturer in the U.S. Hershey's founder, Milton S. Hershey, built the company as a model of responsible corporate citizenship by supporting a range of community efforts including the Milton Hershey School for disadvantaged children. Unfortunately, the company's lack of compassion for children forced to harvest cocoa in West Africa makes Hershey's a nominee for the Corporate Fool of the Year. Since 2001, instances of forced labor, child labor, and human trafficking on West African cocoa farms have been widely reported. Recent surveys reveal that hundreds of thousands of children continue to work in hazardous conditions. Hershey gets much of its cocoa from West Africa, yet the company is years behind its competitors when it comes to ethical cocoa sourcing and protecting children against exploitation. Nominated by International Labor Rights Forum
KFC/Yum! Brands—KFC hides behind phony paper industry greenwashing and buys their packaging from endangered forests in the Southern U.S. KFC's iconic buckets, sandwich wrappers, glossy boxes and drink cups are sourced from places across the South including the Green Swamp, the only home of the carnivorous Venus flytrap and various other endangered species. The companies that supply KFC use the worst of the worst practices in the woods like large-scale clearcutting, ditching and draining of wetlands, and toxic chemicals in forest management. Nominated by Dogwood Alliance
Monsanto—Monsanto's deadly legacy includes Agent Orange and DDT, and massive aerial spraying of RoundUp has been used as a Drug War tactic in Colombia and other countries. Monsanto's GMOs are unlabeled and untested and make up a huge percentage of the U.S. corn, soy, rice, cotton, canola, and sugar-beet crops, which in turn, are used as feed for factory farmed animals and a plethora of ingredients in our industrial food supply. Monsanto puts small farmers out of business, sometimes suing farmers for patent infringement when GMOs are found contaminating their crops. They are pushing GMOs on the developing world, locking farmers into a cycle of debt and dependence on chemical crop inputs. Nominated by Organic Consumers Association
Southern Company—Southern Company is one of the nation's largest utilities. It is also one of the most polluting utilities. In fact, a recent EPA report found that Southern Company operates three of the most polluting power plants in the country, including Plant Scherer, the #1 climate change polluter in the nation. In addition, Clean Air Task Force data demonstrate that Southern Company's coal-fired power plants cause 1,224 deaths, 1,710 heart attacks, 20,770 asthma attacks, and 752 cases of chronic bronchitis per year. Nominated by Green America
Verizon—Over the past three years, Verizon has tried to increase its profits by gutting its employee health benefits and pensions. They have received hundreds of millions in taxpayer subsidies and are trying to saddle their customers with new fees, including a $2 charge for paying bills online. That's the equivalent of punishing people who want to protect forests by using less paper. Despite generating "upwards of $22.4 billion dollars in profits in the last 4 1/2 years" Verizon lowered the boom on hard working families by eliminating 68,700 wireline jobs in the same 4 years and refused to compromise on $1 billion worth of employee benefits. Nominated by ForestEthics and Jobs With Justice
Walmart—Walmart's record of keeping employees in poverty level jobs is well-established: According to IBIS World Report, the average Walmart associate makes just $15,000 per year. And late last year, Walmart slashed the already meager health benefits they offer to their associates, including completely cutting access to benefits for anyone working less than 24 hours a week. Additionally, with one of the largest private trucking fleets in the world, Walmart trucks burn more than one billion miles worth of fossil fuel every year. A growing source for the oil used to make Walmart's fuel is  Canada's tar sands—one of the most environmentally destructive sources of oil on the planet. Nominated by DC Jobs With Justice and ForestEthics
After the votes are tallied, the winner will be announced on April 1, 2012.
For more information, click here.
—————
Green America is the nation's leading green economy organization. Founded in 1982, Green America (formerly Co-op America) provides the economic strategies, organizing power and practical tools for businesses and individuals to solve today's social and environmental problems.
EcoWatch Daily Newsletter
Related Articles from EcoWatch