This website uses cookies to ensure you get the best experience while browsing it. By clicking 'Got It' you're accepting these terms.
WHO: Coffee Does Not Cause Cancer
Jun. 17, 2016 10:01AM EST
Food
Good news, coffee drinkers: A new scientific review finds no conclusive evidence that coffee causes cancer. In fact, coffee may even help protect against certain cancers.
The International Agency for Research on Cancer, part of the World Health Organization, revised this week its 1991 determination that classified coffee as possibly carcinogenic. Since then, there have been a lot of studies on the health effects of coffee, so the agency decided to re-evaluate the evidence. On review, the agency determined that coffee drinkers have no reason to worry.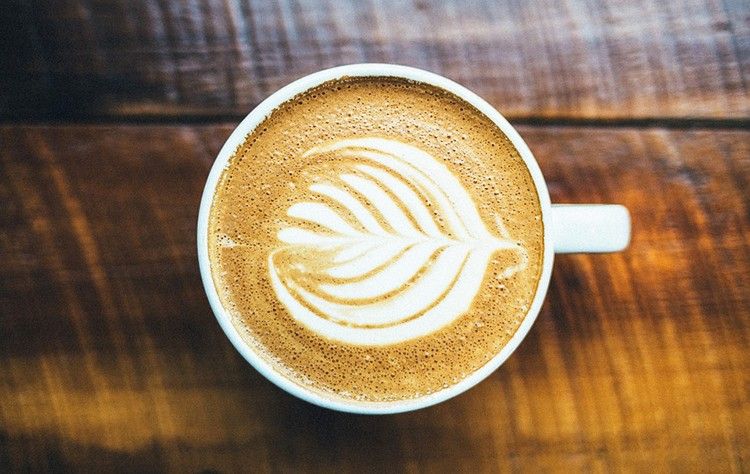 Is this flip-flop a reason to dismiss studies linking cancer to eating bacon, using cell phones or other habits, on grounds that science doesn't prove anything? On the contrary. Scientific understanding of an issue conforms to the best available knowledge, which is constantly progressing. As our knowledge grows and changes, so too might our conclusions.
The 1991 classification was based on a few studies that found associations between drinking coffee and bladder cancer. The World Health Organization noted at the time that the evidence was limited.
Historically, coffee drinkers also tend to be smokers and smoking is a strong risk factor for bladder cancer. Coffee was classified as a possible carcinogen because researchers couldn't confirm whether the association with bladder cancer was an artifact of smoking.
More recent studies have far more robust assessments of smoking as well as more complete evaluations of occupational exposures and other risk factors. When these risk factors are more accurately controlled, a link between coffee and bladder cancer is no longer seen. Taking this new information into account is what caused the agency to revise its previous assessment and conclude coffee drinking is "unclassifiable as to its carcinogenicity"—in other words, there's no evidence it causes cancer.
But the news gets even better for coffee drinkers.
Recent studies have found some evidence that drinking coffee regularly may reduce the risk of liver cancer and endometrial cancer. Other evidence shows coffee may be beneficial in reducing liver disease and type 2 diabetes.
Just how coffee reduces the risk of these cancers is not entirely understood. One clue: Coffee contains compounds that can have antioxidant and anti-inflammatory effects, which may play a role.
One thing we know for sure: what we eat and drink has a tremendous impact on our health. For more information on healthy eating, visit EWG's Food Scores.
Enjoy your coffee—just go easy on the cream and sugar.
YOU MIGHT ALSO LIKE
Dr. Mark Hyman: 7 Ways to Achieve Optimal Brain Health
In 17 Days Vermont's Historic GMO Labeling Law Goes Into Effect: Is Big Food Ready?
EcoWatch Daily Newsletter
Protesters gathered outside US Bank and Wells Fargo locations around the U.S. to protest investment in the Dakota Access Pipeline on Dec. 1, 2016. This photo is from a protest outside US Bank in south Minneapolis, Minnesota.
Fibonacci Blue / CC BY 2.0
By Jake Johnson
As a growing number of states move to pass laws that would criminalize pipeline protests and hit demonstrators with years in prison, an audio recording obtained by The Intercept showed a representative of a powerful oil and gas lobbying group bragging about the industry's success in crafting anti-protest legislation behind closed doors.
Reposted with permission from our media associate Common Dreams.

DESIREE MARTIN / AFP / Getty Images
Wildfires raging on Gran Canaria, the second most populous of Spain's Canary Islands, have forced around 9,000 people to evacuate.
Wolves in Mount Rainier, Washington. Ron Reznick / VW Pics / Universal Images Group via Getty Images
The last four members of an embattled wolf pack were killed in Washington State Friday, hours before the court order that could have saved them.
Aerial view of lava flows from the eruption of volcano Kilauea on Hawaii, May 2018. Frizi / iStock / Getty Images
Hawaii's Kilauea volcano could be gearing up for an eruption after a pond of water was discovered inside its summit crater for the first time in recorded history, according to the AP.
Plateau Creek near De Beque, Colorado, where land has been leased for oil and gas production. Helen H. Richardson / The Denver Post / Getty Images
By Randi Spivak
Slashing two national monuments in Utah may have received the most attention, but Trump's Interior Department and U.S. Forest Service have been quietly, systematically ceding control of America's public lands to fossil fuel, mining, timber and livestock interests since the day he took office.
Global SO2 Emission Hotspot Database / Greenpeace
A new report by Greenpeace International pinpointed the world's worst sources of sulfur dioxide pollution, an irritant gas that harms human health. India has seized the top spot from Russia and China, contributing nearly 15 percent of global sulfur dioxide emissions.
The huge surge this year in Amazon deforestation is leading some European countries to think twice about donations to the Amazon Fund. LeoFFreitas / Moment / Getty Images
By Sue Branford and Thais Borges
Ola Elvestrun, Norway's environment minister, announced Thursday that it is freezing its contributions to the Amazon Fund, and will no longer be transferring €300 million ($33.2 million) to Brazil. In a press release, the Norwegian embassy in Brazil stated:
Gina Lopez, the Philippine secretary of the environment, at a meeting with residents affected by a mine tailing disaster. Keith Schneider
Gina Lopez, a former Philippine environment secretary, philanthropist and eco-warrior, died on Aug. 19 from brain cancer. She was 65.