WHO: Coffee Does Not Cause Cancer
Good news, coffee drinkers: A new scientific review finds no conclusive evidence that coffee causes cancer. In fact, coffee may even help protect against certain cancers.
The International Agency for Research on Cancer, part of the World Health Organization, revised this week its 1991 determination that classified coffee as possibly carcinogenic. Since then, there have been a lot of studies on the health effects of coffee, so the agency decided to re-evaluate the evidence. On review, the agency determined that coffee drinkers have no reason to worry.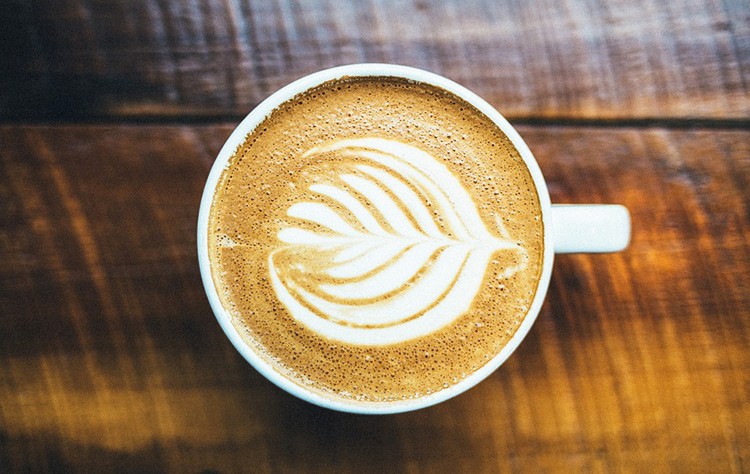 Is this flip-flop a reason to dismiss studies linking cancer to eating bacon, using cell phones or other habits, on grounds that science doesn't prove anything? On the contrary. Scientific understanding of an issue conforms to the best available knowledge, which is constantly progressing. As our knowledge grows and changes, so too might our conclusions.
The 1991 classification was based on a few studies that found associations between drinking coffee and bladder cancer. The World Health Organization noted at the time that the evidence was limited.
Historically, coffee drinkers also tend to be smokers and smoking is a strong risk factor for bladder cancer. Coffee was classified as a possible carcinogen because researchers couldn't confirm whether the association with bladder cancer was an artifact of smoking.
More recent studies have far more robust assessments of smoking as well as more complete evaluations of occupational exposures and other risk factors. When these risk factors are more accurately controlled, a link between coffee and bladder cancer is no longer seen. Taking this new information into account is what caused the agency to revise its previous assessment and conclude coffee drinking is "unclassifiable as to its carcinogenicity"—in other words, there's no evidence it causes cancer.
But the news gets even better for coffee drinkers.
Recent studies have found some evidence that drinking coffee regularly may reduce the risk of liver cancer and endometrial cancer. Other evidence shows coffee may be beneficial in reducing liver disease and type 2 diabetes.
Just how coffee reduces the risk of these cancers is not entirely understood. One clue: Coffee contains compounds that can have antioxidant and anti-inflammatory effects, which may play a role.
One thing we know for sure: what we eat and drink has a tremendous impact on our health. For more information on healthy eating, visit EWG's Food Scores.
Enjoy your coffee—just go easy on the cream and sugar.
YOU MIGHT ALSO LIKE
Dr. Mark Hyman: 7 Ways to Achieve Optimal Brain Health
In 17 Days Vermont's Historic GMO Labeling Law Goes Into Effect: Is Big Food Ready?
Glyphosate, the main ingredient in Monsanto's widely used herbicide Roundup, will be added July 7 to California's list of chemicals known to the state to cause cancer, according to a Reuters report Tuesday. This news comes after the company's unsuccessful attempt to block the listing in trial court and requests for stay were denied by a state appellate court and California's Supreme Court.
California's Office of Environmental Health Hazard Assessment (OEHHA) announced the designation on Monday under the Safe Drinking Water and Toxic Enforcement Act of 1986, or Proposition 65.
Keep reading...
Show less
www.facebook.com
Keep reading...
Show less
Researchers from the Marine Animal Response Society examine one of the dead right whales. Marine Animal Response Society
Canadian government officials and marine biologists are investigating the mysterious deaths of six North American right whales. The endangered animals all turned up dead between June 6 and June 23 in the Gulf of St. Lawrence, off Canada's southeastern coast.
North Atlantic right whales are the rarest of all large whale species and among the rarest of all marine mammal species, with only about 450 right whales in the North Atlantic.
Keep reading...
Show less
Scott Pruitt testifies during his Senate confirmation hearing for EPA administrator, January 2017.
The U.S. Environmental Protection Agency's (EPA) chief of staff pressured the leader of its Board of Scientific Counselors to change her congressional testimony to downplay the impact of the agency's mass dismissal of scientists from the board, the New York Times reports.
Keep reading...
Show less
By Jason Mark
Sequoiadendron giganteum. That's the scientific name for the giant sequoia: the mammoth trees found in California's Sierra Nevada that are the largest organisms on Earth, and among the longest-lived. Biologists estimate that about half of all sequoias live in Giant Sequoia National Monument, a 328,000-acre preserve in the Southern Sierra Nevada established by President Clinton in 2000.
Now that national monument is in jeopardy.
Keep reading...
Show less
By Andy Rowell
Donald Trump this week is launching an "energy week," pushing the argument that the U.S. will become a net exporter of oil and gas.
The president and his cronies are talking about a new era of "U.S. energy dominance," which could stretch for decades to come. However, no one believes the president anymore.
Keep reading...
Show less
UN
By Colleen Curry
The United Nations has designated 23 new sites around the world to its World Network of Biosphere reserves—stunning natural landscapes that balance environmental and human concerns and strive for sustainability.
The forests, beaches and waterways were added to the list this year at the International Coordinating Council of the Man and the Biosphere Programme meeting in Paris earlier this month.
Keep reading...
Show less
Jun. 26, 2017 01:48PM EST
www.elysee.fr
By Andy Rowell
There is a growing feeling within European capitals that a quiet, but deeply positive, revolution is happening under Emmanuel Macron in France.
Macron's opinion poll rating is high, especially boosted in how the young French president has reacted to Donald Trump on the international stage.
Keep reading...
Show less
Jun. 26, 2017 12:32PM EST
www.facebook.com
Keep reading...
Show less