This website uses cookies to ensure you get the best experience while browsing it. By clicking 'Got It' you're accepting these terms.


The best of EcoWatch, right in your inbox. Sign up for our email newsletter!
WHO: Coffee Does Not Cause Cancer
Jun. 17, 2016 10:01AM EST
Food
Good news, coffee drinkers: A new scientific review finds no conclusive evidence that coffee causes cancer. In fact, coffee may even help protect against certain cancers.
The International Agency for Research on Cancer, part of the World Health Organization, revised this week its 1991 determination that classified coffee as possibly carcinogenic. Since then, there have been a lot of studies on the health effects of coffee, so the agency decided to re-evaluate the evidence. On review, the agency determined that coffee drinkers have no reason to worry.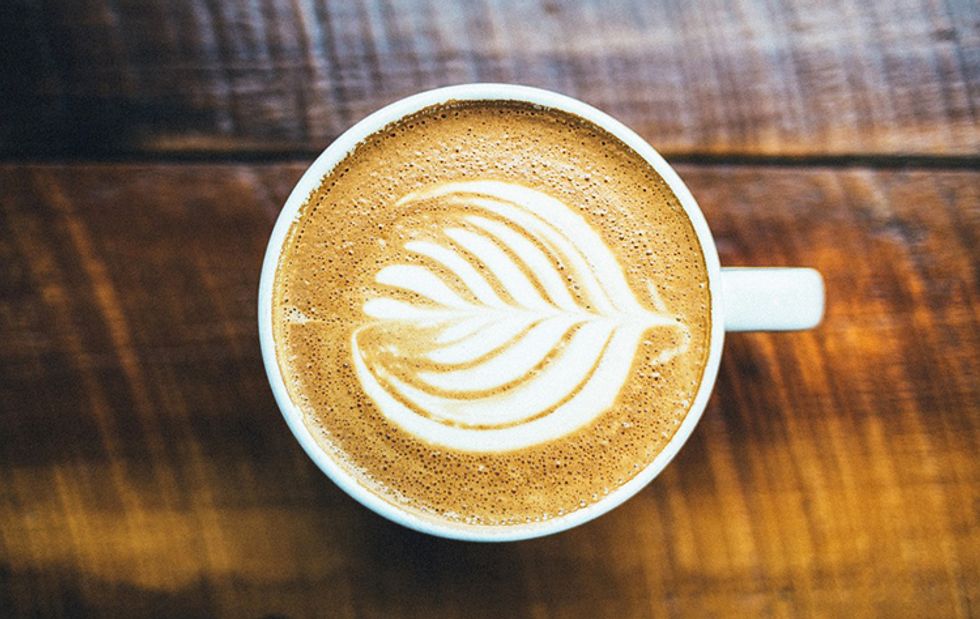 Is this flip-flop a reason to dismiss studies linking cancer to eating bacon, using cell phones or other habits, on grounds that science doesn't prove anything? On the contrary. Scientific understanding of an issue conforms to the best available knowledge, which is constantly progressing. As our knowledge grows and changes, so too might our conclusions.
The 1991 classification was based on a few studies that found associations between drinking coffee and bladder cancer. The World Health Organization noted at the time that the evidence was limited.
Historically, coffee drinkers also tend to be smokers and smoking is a strong risk factor for bladder cancer. Coffee was classified as a possible carcinogen because researchers couldn't confirm whether the association with bladder cancer was an artifact of smoking.
More recent studies have far more robust assessments of smoking as well as more complete evaluations of occupational exposures and other risk factors. When these risk factors are more accurately controlled, a link between coffee and bladder cancer is no longer seen. Taking this new information into account is what caused the agency to revise its previous assessment and conclude coffee drinking is "unclassifiable as to its carcinogenicity"—in other words, there's no evidence it causes cancer.
But the news gets even better for coffee drinkers.
Recent studies have found some evidence that drinking coffee regularly may reduce the risk of liver cancer and endometrial cancer. Other evidence shows coffee may be beneficial in reducing liver disease and type 2 diabetes.
Just how coffee reduces the risk of these cancers is not entirely understood. One clue: Coffee contains compounds that can have antioxidant and anti-inflammatory effects, which may play a role.
One thing we know for sure: what we eat and drink has a tremendous impact on our health. For more information on healthy eating, visit EWG's Food Scores.
Enjoy your coffee—just go easy on the cream and sugar.
YOU MIGHT ALSO LIKE
Dr. Mark Hyman: 7 Ways to Achieve Optimal Brain Health
In 17 Days Vermont's Historic GMO Labeling Law Goes Into Effect: Is Big Food Ready?
EcoWatch Daily Newsletter
BLM drill seeders work to restore native grasses after wildfire on the Bowden Hills Wilderness Study Area in southeast Oregon, Dec. 14, 2018. Marcus Johnson / BLM / CC BY 2.0
By Tara Lohan
In 2017 the Thomas fire raged through 281,893 acres in Ventura and Santa Barbara counties, California, leaving in its wake a blackened expanse of land, burned vegetation, and more than 1,000 destroyed buildings.
Brogues Cozens-Mcneelance / EyeEm / Getty Images
Fruit juice is generally perceived as healthy and far superior to sugary soda.
Pexels
By Danielle Nierenberg and Katherine Walla
As the holiday season ramps up for many across the world, Food Tank is highlighting 15 children's books that will introduce young eaters, growers and innovators to the world of food and agriculture. Authors and organizations are working to show children the importance — and fun — of eating healthy, nutritious and delicious food, growing their own produce, and giving food to others in need.
Pixabay
Purple cabbage, also referred to as red cabbage, belongs to the Brassica genus of plants. This group includes nutrient-dense vegetables, such as broccoli, Brussels sprouts, and kale.
Pexels
By Lauren Wolahan
For the first time ever, the UN is building out a roadmap for curbing carbon pollution from agriculture. To take part in that process, a coalition of U.S. farmers traveled to the UN climate conference in Madrid, Spain this month to make the case for the role that large-scale farming operations, long criticized for their outsized emissions, can play in addressing climate change.