Who Are Your Food Heroes?
Jan. 21, 2015 12:35PM EST
Food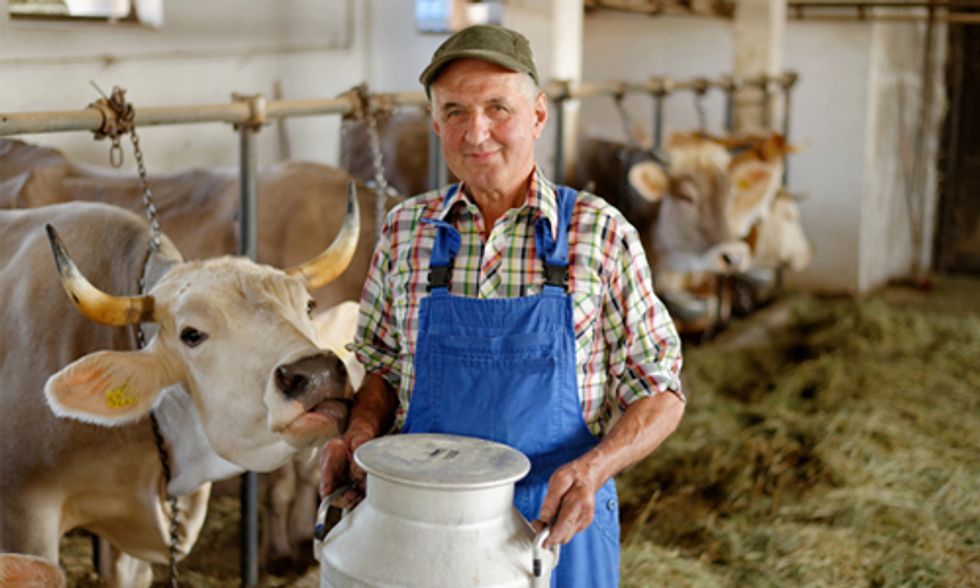 Food Tank's first annual food summit is a two-day affair that starts today. This sold-out event will host 75 speakers from the food and agriculture field with open discussions led by lively panels. You can tune in to the livestream of the summit here. Before the summit, Food Tank asked its speakers some questions, including "What is the most important thing we can all do to help change the food system?" and "Who are your food heroes?" This is a list of the top food heroes broken down into five categories:
1. Farmers (By Far, the Most Common Response)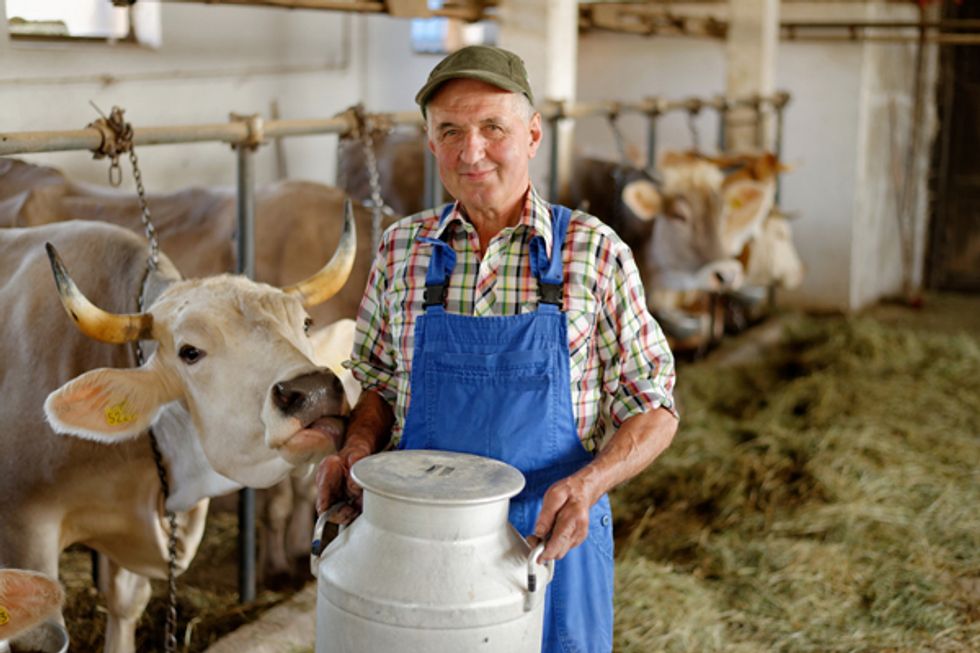 Photo credit: Shutterstock
"The farmers who have worked for generations to steward the land and soil, to produce healthy food upon which a healthy society can be built, these are the truest of the heroes."
"All the farmers that are finding ways to be price makers and not price takers, especially those using and developing ecologically based production practices."
"The farmers and fishers who are the leaders in our member organizations; they fearlessly raise up their voices and get involved at the local, national and international levels."
"Too often are they excluded from conversations and decisions made about food. From my time spent working with farmers in Guatemala, Indonesia, and Cuba, and getting my own hands dirty farming in Guatemala and upstate New York, I know farming is not to be romanticized. But the knowledge, stewardship and resiliency of farmers never ceases to amaze me. Where would we be without them? It is the hardest, most underappreciated job in the world."
2. Workers Fighting for their Rights
"The more than seven thousand workers in Kentucky and North Carolina, who have signed up to join the Farm Labor Organizing Committee and liberate themselves from the exploitation and oppression they face daily. It takes courage to stand up to those who have power over you."
"Olivier de Schutter, former Special Rapporteur on the Right to Food, with whom I have worked closely in my former position as coordinator of FAO's work on the right to food. He was successful in bringing human rights thinking closer to practitioners and decision-makers in food and agriculture, and showed ways for the practical implementation of the right to food."
3. Those Preventing Food Waste
"The plant, store, or restaurant manager who works to donate as much food as possible to their local food bank. These partnerships have resulted in some of the most creative solutions to getting food to those in need in communities around the country, and with a positive environmental impact as well."
"A local pastor in Prince George's County, Maryland named Pastor Ben Slye. Pastor Ben runs a local food recovery program that distributes 30,000 pounds of fresh produce each week to families in need. He leads with his heart, and is really inspirational."
"The Grateful Dead, or more specifically, Jerry Garcia, Phil Lesh and Robert Hunter who wrote the song St. Stephen and in it penned out a philosophy that has inspired DC Central Kitchen and informs our work today…
Did he run or did he try
Answers a plenty in the by and by
Talk about your plenty, talk about your ills
One man gathers what another man spills.
There is the very easy reference to gathering using what others may see as 'spilt' or wasted to make change in our community.  More importantly, however, the song talks about having the courage to try, to force the conversation and to push for change; to do what others say is not possible.  I hope that we never run from what's hard, but run towards it and always try for what is better."
4. Chefs, Entrepreneurs and Writers
"Ferran Adrià. He is a genius in more ways than one, and is so generous with sharing his knowledge. If he were a pharmacist, the world would be healed. He is always thinking about innovation and creating new ways for us to experience food."
"Robert Egger. He showed me that food does not have to be a part of the problem.  It can be part of the solution, and a successful business model that creates a profit and changes lives."
"Dan Barber, for inspiring people to rethink their plate and sparking a conversation about the state of farming in this country."
"James Beard, Elizabeth David and Jamie Oliver. They have all promoted the connection between good food and health."
"Danielle Nierenberg for the amazing, engaged food community she has built in such a short time."
"Paul Greenberg for making the incredibly complicated and controversial topic of seafood easy to understand. And for giving people easy to follow rules of thumb around making good seafood choices."
5. The Unsung Heroes
"John Kinsman, a dairy farmer and activist extraordinaire from Wisconsin. He passed away just about a year ago and I feel really lucky to have known him. He spent his life working for justice and he had a really unique ability to find common ground with farmers from all around the world."
"The Unsung Father of Sustainability. George Washington Carver. Carver was one of the earliest proponents of global and local sustainability."
"Social philosopher Murray Bookchin, who first brought attention to the 'anonymity' of the commodity supply system as the enemy of sustainable food and agriculture systems."
"Santaben Pruthvi Shia Chauhan in the State of Gujarat in India. As a young widow in rural India, she faced and overcame seemingly insurmountable obstacles related to her social and economic status. She is poor and struggles to feed herself and her family. She owns a small portion of land that she uses to produce food, works occasionally as farm labor on other people's farms, sells milk, repairs pumps, trades in food items, manages a community savings cooperative and is actively contributing to promoting the status of other women through her participation in SEWA, the Self-Employed Women's Association. Her energy, her values, her fighting spirit, her solidarity with others and her trust in her own future make her a hero in my eyes. Few people will ever hear about her, but it is heroes like Santaben, at the end of the day, who will bring about positive change and improve the lives of those who are hungry today."
YOU MIGHT ALSO LIKE
10 Most Important Things We Can Do to Change the Food System
Finding Solutions That Nourish Ourselves and Protect the Planet
EcoWatch Daily Newsletter
Recent Stories from EcoWatch