This website uses cookies to ensure you get the best experience while browsing it. By clicking 'Got It' you're accepting these terms.
Whitewashing Fukushima
Sep. 04, 2012 06:42AM EST
Energy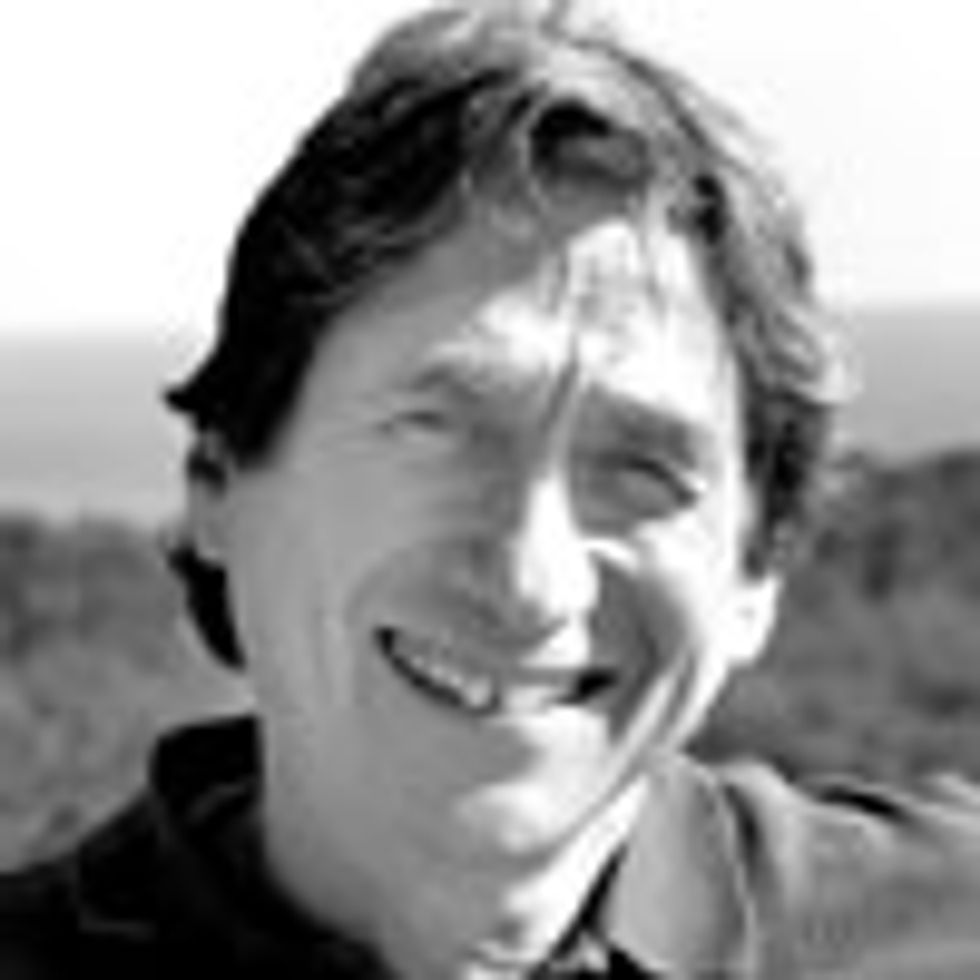 With every atomic reactor disaster comes the inevitable whitewash.
And Rupert Murdoch's Wall Street Journal has just painted a tragic new coat over the radioactive wasteland of atomic flim-flam.
Its Panic at Fukushima speaks volumes to a nuclear power industry now crumbling at the core. It fits an historic pattern.
When yet another radioactive leak emits from the local nuke—no matter how serious—the official response is hard-wired to include the phrase "no danger to the public." 
When serious structural cracks surface at reactors like Ohio's Davis-Besse or Crystal River, Florida,  safety concerns are invariably dismissed with well-funded contempt.  
As with fatally flawed steam generators at California's San Onofre, if it can make an extra buck, the industry will run these reactors into the ground, safety-be-damned. Protected by federal taxpayer insurance and the bankruptcy laws, they know even a catastrophic disaster need not trouble their bottom line.    
When earthquakes rattle reactors in Virginia and Ohio, or threaten others near New York City and Los Angeles, the public is "never in danger." Likewise a generation of Japanese heard for decades that reactors at Fukushima and Kashiwazaki were "perfectly safe."  
But, now that earthquakes have hammered them both, we know who pays.
At Three Mile Island, there was "no melting of fuel" until, nine years later, robotic cameras showed there certainly was.  
"Nobody died" at Three Mile Island until epidemiological evidence showed otherwise.  (Disclosure:  In 1980 I interviewed the dying and bereaved in central Pennsylvania, leading to the 1982 publication of Killing Orur Own).
Three Mile Island was a "success story" for industry apologist Patrick Moore, whose accounting skills apparently include cheerily alchemizing a $2 billion liability from a $900 million asset.
Likewise, the Soviet Union said not to worry as Chernobyl spewed lethal radioactive clouds across Europe and into the jet stream that contaminated the entire northern hemisphere. One "scientist" said the fallout would "improve" human health in downwind Ukraine and Belarus, where stillbirths, malformations and birth defects still run rampant.  
The Soviet Union is now dead...except in the hearts of a corporate media still parroting the Politburo lie that only 31 people died at Chernobyl, rather than the million-and-counting that now seems likely.
For Fukushima, the inevitable Murdoch whitewash comes from a one-time Koch-funded climate skeptic named Richard Muller. He says Fukushima has harmed virtually no one except the nuclear industry, which the Japanese people have all but shut.
Muller's article occupies a parallel pro-nuclear universe. Virtually devoid of actual fact, it is meticulously dissected by SimplyInfo in a brilliant primer on the health impacts of a truly apocalyptic nightmare that is far from over.
Entitled The Truth vs. the Wall Street Journal, SimplyInfo's dissection is deja vu all over again.  he once-prestigious Journal disgraces itself in vintage Murdoch style with some truly embarrassing errors and anachronisms.  Simply and briefly:
1. The Journal astonishingly minimizes the death toll at Hiroshima and Nagasaki using speculative data that has been discredited for decades.  It ignores the findings by Japanese scientists that Fukushima has (thus far) spewed nearly 30 times as much radioactive cesium as did the Bombings;
2. The Journal's totally discredited averaging assumptions say Fukushima's fallout will nicely administer uniform minimal doses for everyone. But the fallout has gone global. Plutonium, cesium, strontium and other killer isotopes tend to come down in clumps and clusters, heavily dosing some while missing others.  As at TMI, Chernobyl and now Fukushima, woe be to the unlucky masses who get rained on;
3. The averaging argument jumps off the rails with pregnant women, as well as small children, the elderly, the biologically sensitive.  At TMI, the owners' advertising compared the fallout to a single x-ray for everyone in the area. But a doubled childhood leukemia rate has long been linked to a single x-ray administered to a fetus in utero. Pregnant women exposed to these small doses must brace for the worst.
4. The Journal admits that Fukushima was not designed to withstand a 9.0 earthquake and 50-foot tidal wave. The quake's epi-center was more than 100 miles offshore, but all three Fukushima reactors operating at the time melted and exploded. Diablo Canyon, San Onofre, Indian Point are no safer. Nearby fault lines could reduce them and others to rubble, followed by emissions whose death toll would be virtually impossible to calculate. 
5. The Journal has published a heavily edited rebuttal from Michael Mariotte of the Nuclear Information & Resource Service pointing out that sea-ward winds saved Japan—including Tokyo—from suffering far heavier doses. But like Chernobyl, Fukushima's radiation has long since reached our shores, with a serious potential death toll.
Fukushima erupted 66 years after Hiroshima/Nagasaki, 32 since Three Mile Island, 25 after Chernobyl.  The atomic industry seems defined by a reverse learning curve.
Perhaps it could heed Jeffrey Immelt, president of General Electric, who warns that nuclear power has no economic future. GE's brand is all over Fukushima.  Small wonder Immelt wants to join Siemens et. al. in a green-powered Solartopian future, built on renewable technologies like wind, solar and bio-fuels.
No verbal contortions can ever cleanse what Forbes Magazine long ago branded "the largest managerial disaster in American history." No error-filled whitewash will ever convince our bodies that radiation is good for us.
While Rupert Murdoch helps paint a happy face on a dying industry, we continue to pay with our money and our lives.
 Visit EcoWatch's NUCLEAR page for more related news on this topic.
EcoWatch Daily Newsletter
Pixabay
By Claire L. Jarvis
A ruckus over biofuels has been brewing in Iowa.

Serena and Venus Williams have been known to follow a vegan diet. Edwin Martinez / Flickr / CC BY 2.0
By Whitney E. Akers
"The Game Changers" is a new documentary on Netflix that posits a vegan diet can improve athletic performance in professional athletes.
Limited studies available show that the type of diet — plant-based or omnivorous — doesn't give you an athletic advantage.
We talked to experts about what diet is the best for athletic performance.
Packed with record-setting athletes displaying cut physiques and explosive power, "The Game Changers," a new documentary on Netflix, has a clear message: Vegan is best.
An illegally trafficked tiger skull and pelt. Ryan Moehring / USFWS
By John R. Platt
When it comes to solving problems related to wildlife trade, there are an awful lot of "sticky widgets."
Pexels
By Franziska Spritzler, RD, CDE
Inflammation can be both good and bad.

On one hand, it helps your body defend itself from infection and injury. On the other hand, chronic inflammation can lead to weight gain and disease.
Pexels
By Dan Nosowitz
It's no secret that the past few years have been disastrous for the American farming industry.
Pexels
Medium-chain triglyceride (MCT) oil and coconut oil are fats that have risen in popularity alongside the ketogenic, or keto, diet.
Pexels
By Bijal Trivedi
The Centers for Disease Control and Prevention (CDC) released a report on Nov. 13 that describes a list of microorganisms that have become resistant to antibiotics and pose a serious threat to public health. Each year these so-called superbugs cause more than 2.8 million infections in the U.S. and kill more than 35,000 people.
Rool Paap / Flickr / CC BY 2.0