White House Releases Historic Fuel Efficiency and Carbon Pollution Standards
Aug. 28, 2012 12:41PM EST
Climate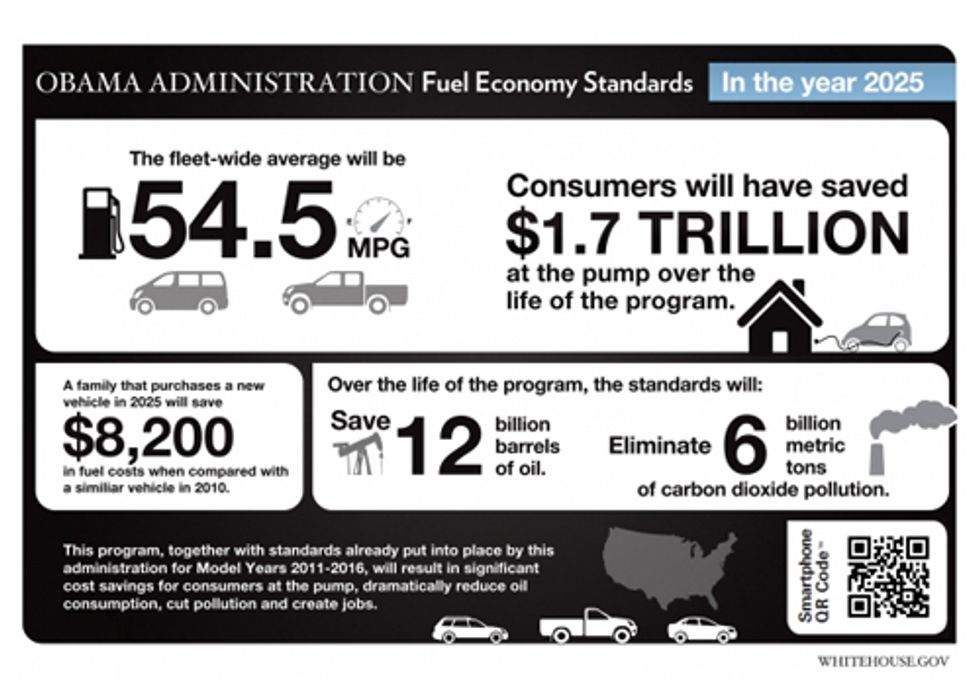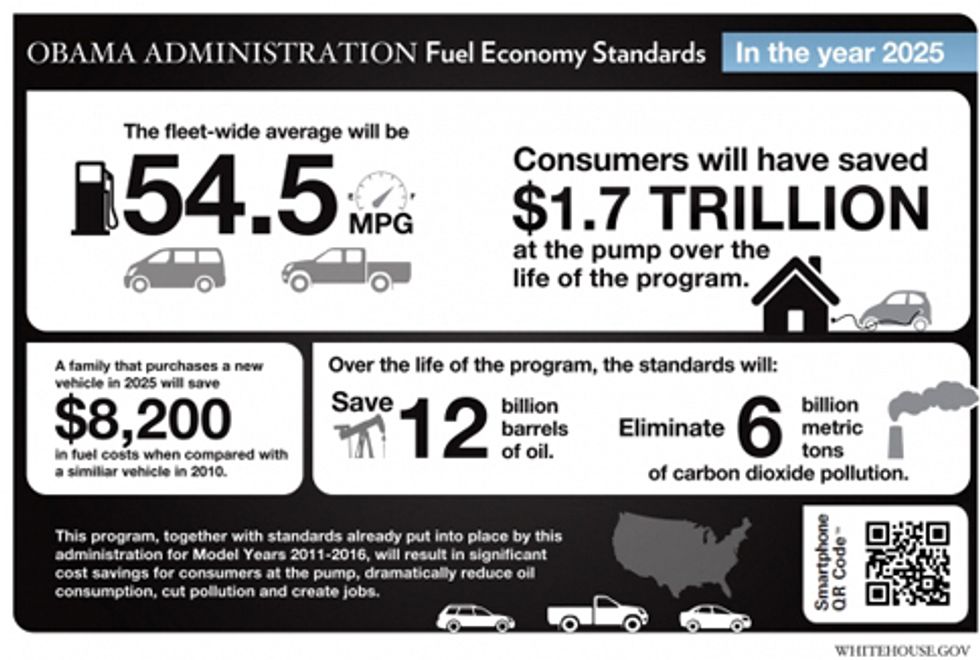 Today, the Obama administration finalized standards for model year 2017-2025 vehicles cutting carbon pollution to 163 grams per mile and achieving a fuel efficiency equivalent of 54.5 MPG by 2025. Combined with standards in place for 2012-2016 vehicles, the standards announced today will double the average efficiency of new vehicles and cut vehicle carbon emissions in half. In 2030 they will cut U.S. carbon emissions by the equivalent of 10 percent of current levels.
"Today, President Obama has taken the most significant action by any President in history to move our country off oil and slash dangerous, climate disrupting pollution that threatens our children's future," said Sierra Club's Executive Director Michael Brune.
"With June and July registering as the hottest months on record, and droughts ravaging America's heartland, these standards are a major victory for our planet and our families. They will also save families thousands of dollars at the pump and create more than half a million new jobs."
"American automakers are roaring back as leaders of the global market because they are delivering what consumers want—vehicles that use less gas, emit less pollution, and save families more money at the pump. Today Sierra Club, automakers, and autoworkers stand together to celebrate success for American industry, jobs and the environment," said Brune.
Benefits of Vehicle Efficiency and Greenhouse Gas Standards
Both rounds of vehicle standards (2017-2025 standards combined with 2012-2016 standards)
• By 2030, both rounds of vehicle standards will cut oil use by 3.1 million barrels per day. That's the amount of oil we currently import from the Persian Gulf and Venezuela combined.
• In 2030, new standards will reduce climate disrupting pollution by 570 million metric tons—nearly 10 percent of current U.S. carbon pollution.
• Consumers will save $8,000 over the lifetime of a vehicle sold in 2025 compared to the average vehicle on the road today.
2017-2025 fuel efficiency and greenhouse gas standards for passenger vehicles
• According to a recent study by the Blue Green Alliance, standards for cars and light trucks sold from 2017 through 2025 will create 570,000 new jobs across America by 2030.
• By 2030, the new standards for vehicles sold from 2017-2025 alone will save 1.5 million barrels of oil per day. That's how much we currently import from Saudi Arabia.
• Americans will save up to $4,400 over the lifetime of a vehicle sold in 2025, even after paying for fuel saving technology.
• These new standards alone will reduce climate disrupting pollution by 270 million metric tons in 2030. That's equivalent to shutting down 65 coal fired power plants for one year.
Visit EcoWatch's CLIMATE CHANGE page for more related news on this topic.
EcoWatch Daily Newsletter
Related Articles from EcoWatch