Where New Drinking Water Campaign Misses the Mark
Sep. 27, 2013 04:00PM EST
Health + Wellness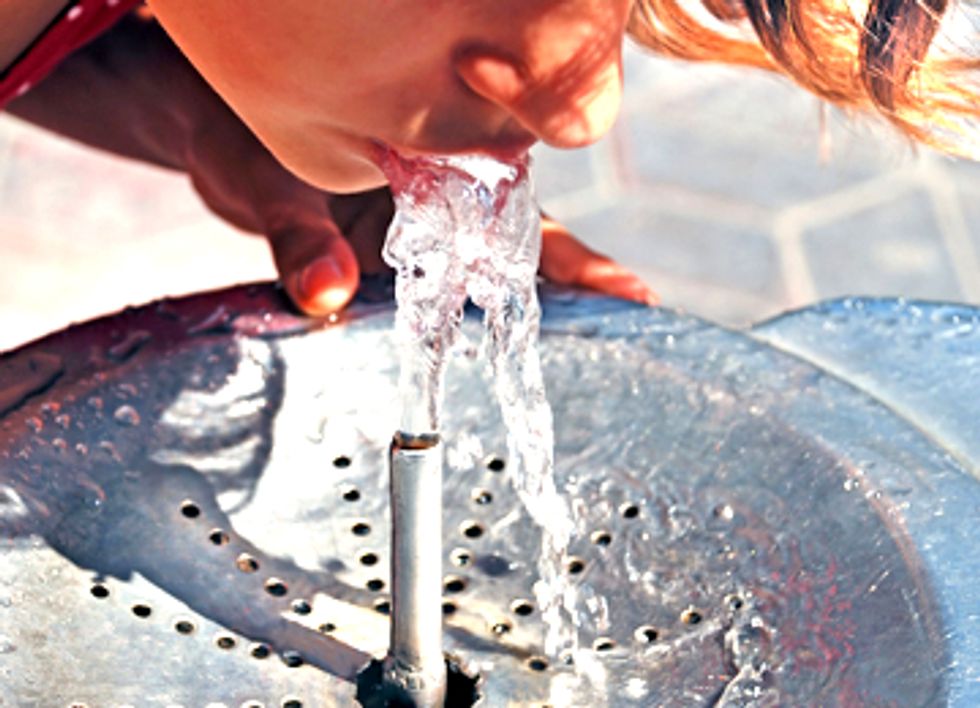 By Tim Kovach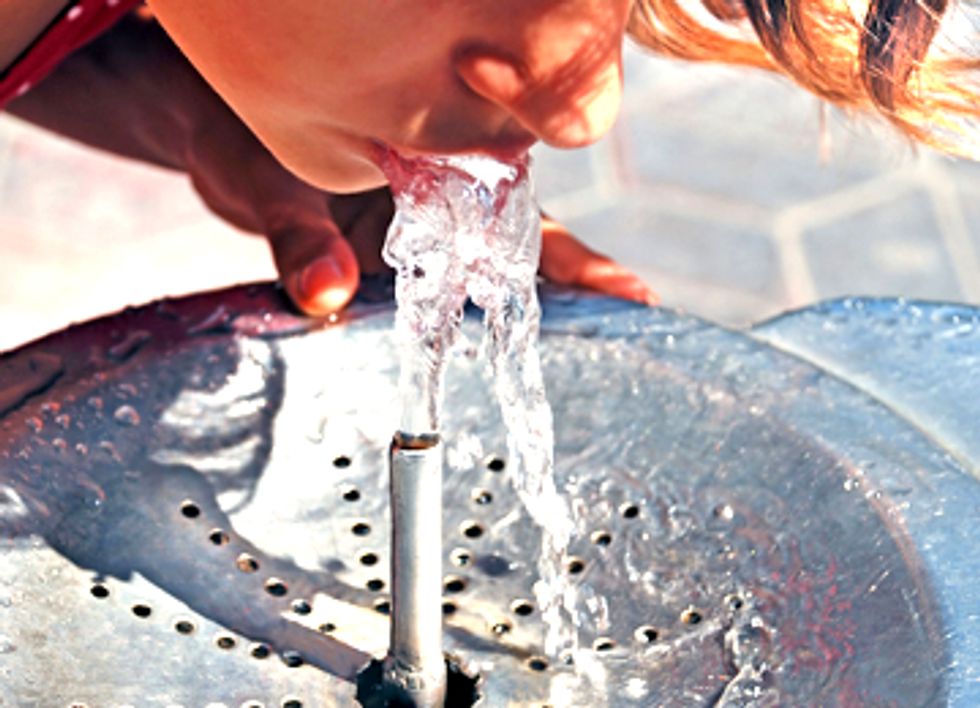 Photo courtesy of Shutterstock
Last week, First Lady Michelle Obama launched a new campaign to encourage Americans to drink more water. The campaign, Drink Up, is being advertised as "less a public health campaign than a campaign to encourage drinking water." While the new effort to increase water consumption sounds like a good idea, it has come under considerable criticism from several commentators.
Evidence does suggest that Americans do not drink enough water. According to the Centers for Disease Control and Prevention (CDC), 43 percent of Americans report drinking less than the recommended daily amount of four cups per day. Astonishingly, seven percent reported drinking no water daily.
There are legitimate criticisms of this program, however. First, the U.S. government has not actually set a recommended daily intake for water. CDC has called four cups of water a moderate amount, while the Institute of Medicine tells us to "let thirst be your guide." The World Health Organization also declines to provide a standard, though it does state that people need at least 7.5 liters of water per day to meet their daily needs.
Second, the program avoids entirely the real public health issue at hand—the importance of replacing sugary beverages, particularly soda, with water. Americans have already begun to make this switch in recent years. Whereas the average adult consumed 54 gallons of soda per year and just 42 gallons of water in 1998, these numbers have flipped to 44 gallons and 58 gallons per year, respectively.
Third, if you look at the list of Drink Up's supporters and partners, you will notice that it's largely composed of representatives from the bottled water industry. As a result, the program runs the risk of becoming yet another venue to promote the consumption of bottled water, which has skyrocketed over the last 10-15 years.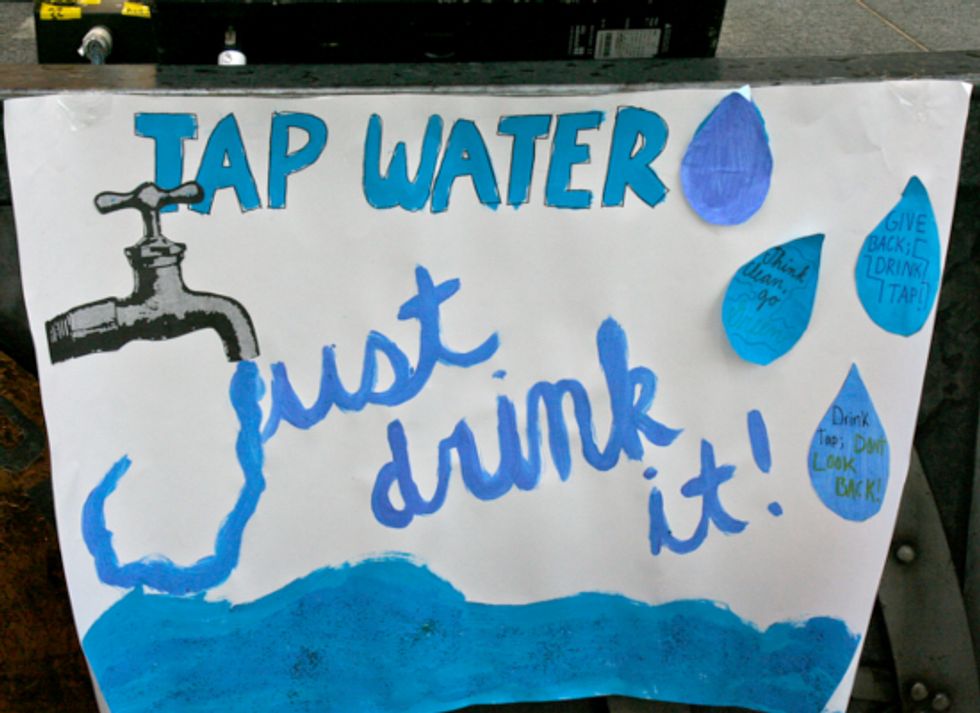 As other Drink Local. Drink Tap. writers have noted, bottled water carries a host of negative consequences–one of the most important of these involves issues of inequity. Bottled water tends to cost roughly 240 to 10,000 times more per gallon than tap water. This occurs despite the fact that roughly one-third of bottled water is simply packaged municipal tap water.
African-American and Hispanic parents are three times more likely to give their children exclusively bottled water, despite this high cost. They report doing this because they perceive it as being cleaner and safer than tap water (the evidence suggests otherwise). The industry has also sought to position its product as a status symbol. Nestle recently introduced "Resource," a bottled water for women who are "trendy" and "higher-income."
If the Drink Up campaign becomes another tool to promote bottled water, it also risks taking attention and resources away from providing adequate, clean drinking water, something the United Nations has proclaimed a human right.
Globally, 783 million people lack access to clean drinking water. But it's not just a problem that affects people in the developing world. Municipal water systems have deteriorated in many parts of the county. Earlier this month, residents in Ottawa County (75 miles west of Cleveland, OH) were unable to drink their tap water after an algal bloom in Lake Erie contaminated their water supply with a liver toxin.
Ultimately, while the Drink Up campaign seems laudable, it does not go far enough. We need to encourage Americans to swap sugary beverages for tap water and to continue the effort to guarantee that every person will have guaranteed access to clean water.
Visit EcoWatch's WATER page for more related news on this topic.
———

EcoWatch Daily Newsletter
Related Articles from EcoWatch