This website uses cookies to ensure you get the best experience while browsing it. By clicking 'Got It' you're accepting these terms.
What's the World's Next Great Comeback Story?
Oct. 27, 2011 06:00AM EST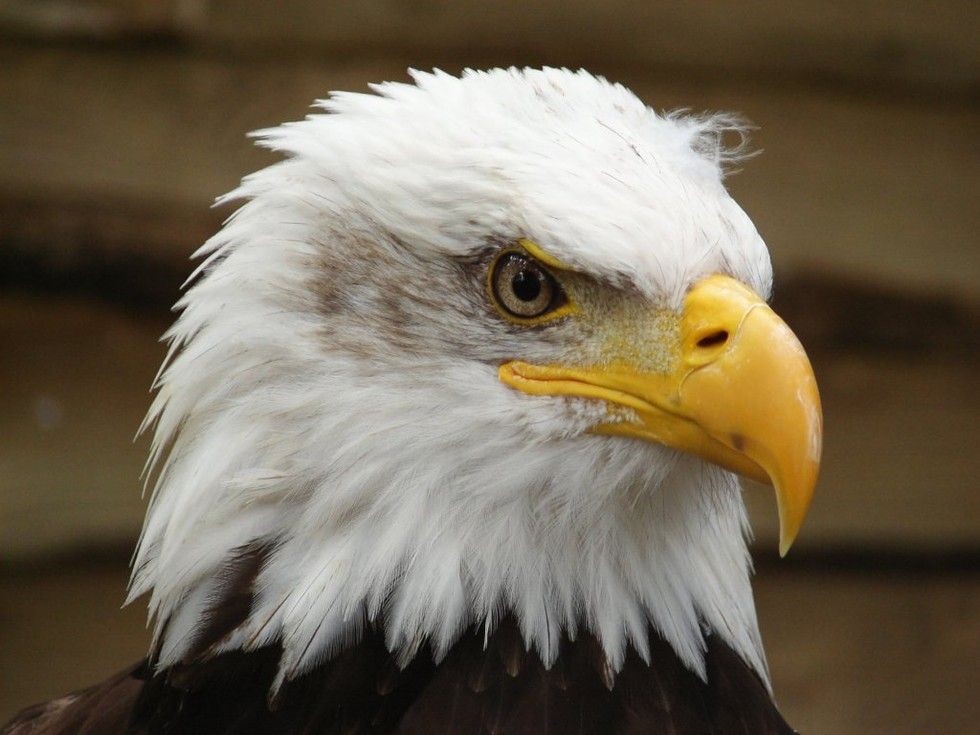 Decades ago, few would have predicted that bald eagles would be a common sight over the Potomac River in the 21st century. But as The Nature Conservancy (TNC) celebrates its 60th anniversary this month, eagles are among the great success stories of modern conservation.
"Nature is resilient," said M. Sanjayan, a lead scientist for TNC. "With a little help, animals, landscapes and even the air that we breathe can come back from the brink of disaster. These amazing comeback stories give me hope for the future of our world."
Someday, we'll be talking about stories like the miraculous return of salmon to American rivers, the restoration of floodplain ecosystems and the amazing recovery of the Yunnan golden monkey in the forests of China, which Sanjayan and other TNC scientists predict will be the next great comebacks:
• Salmon species native to both the Atlantic and Pacific have been pushed to the brink, struggling to battle dammed and polluted rivers, a warming climate and fishing pressure at sea. But there are signs of progress. In Maine, migratory runs of federally protected Atlantic salmon runs reached record numbers this fall and dam removals will restore key habitat. And on the West Coast, where salmon are critical to the entire Pacific coast ecosystem, TNC is involved in more than 50 restoration projects across five states and Canada, including an innovate project to restore habitat for coho salmon in California that's already showing results.
• China's Yunnan golden monkey is one of the world's most endangered primates, with no more than 2,000 remaining. Habitat loss and illegal hunting have pushed the monkey to the brink of disaster. But with the help of local people and TNC biologist Long Yongcheng who is tracking the elusive creatures, the monkey is making progress.
• Much floodplain land in the U.S. has been lost to farming or development, but reconnecting floodplains with their rivers can be an effective and low-cost way to reduce flooding and protect habitat. We're working to restore elms along the Connecticut River, and studying past Mississippi River floods to better understand river behavior.
Nature's Top 10 Greatest Comebacks of the 20th Century
Bald Eagle: The national symbol of the U.S. is also a sign of survival. In the mid-20th century, eagles were driven to the edge of extinction due to hunting, habitat loss and pesticide contamination that harmed their ability to hatch chicks. Eagle populations began to rebound after the pesticide DDT was banned in the U.S. in 1972. Today, there are an estimated 10,000 nesting pairs in the U.S.
Grizzly Bear: The story of grizzly bears in the western U.S. is one of cautious optimism. Like many species, hunting and habitat loss took a toll as settlers moved west. By 1970, their numbers were low enough to earn them threatened status in the lower 48 states. Now their numbers are up to 600 near Yellowstone National Park and they just might be taken off the threatened list.
Santa Cruz Island Fox: Until the 1990s, the tiny, 4-pound Santa Cruz Island fox ruled the small island off the coast of California. Then came the pigs. The feral pigs attracted golden eagles, who also snacked on the foxes. By 2002, fewer than 100 remained—until TNC, together with the National Park Service, U.S. Fish and Wildlife Service and the California Department of Fish and Game, initiated a captive breeding program. Today, the population is up to 1,300.
Cuyahoga River Valley & Lake Erie: Following decades of industrial pollution, the Cuyahoga River Valley and Lake Erie were once devoid of most aquatic life. In the 1950s and 60s, the river actually caught fire several times and TIME magazine dubbed it "the river that oozes rather than flows." But these systems have been brought back to life, fisheries are rebounding and Ohioans are again enjoying the river, thanks in large part to the Clean Water Act.
Eastern Forests of the United States: Large swaths of the eastern United States are more forested today than they were in the 1800s. It's estimated that less than 48 percent of the maple, oak, cedar, pine, hemlock and more that once stretched from Maine to Florida and east to Texas and the Great Lakes was gone by 1900. The 1911 Weeks Act created 48 national forests, protecting 20 million acres, and in recent decades working forest conservation easements have helped keep millions of additional acres of private land forested.
Mauritius Kestrel: The story of the Mauritius Kestrel is probably the most remarkable conservation success story you've never heard. In 1974, this small bird of prey that lives on an island off the coast of Africa was considered the rarest bird in the world—there were just four of them. But two conservationists established a wildlife sanctuary, and their captive breeding program helped the kestrel population recover. By the mid-1990s there was a self-sustaining population, and today there are more than 800 mature birds.
Gray Wolf: Top predators in many parts of the world, little threatens a wolf. But as agriculture expanded across the Midwest in the 20th century, thousands of wolves were killed for being a threat to livestock, as much of their habitat became farms and towns. Following their listing on the Endangered Species List in 1974, wolf populations began to bounce back in the Great Lakes region. Today there are estimated to be more than 4,000 wolves.
Gray Whale: The International Whaling Commission's moratorium on commercial whaling may have saved gray whales from extinction. Gray whales make one of the longest migrations of any animal—more than 12,000 miles from their winter breeding grounds in Baja, Calif., to their summer feeding grounds near Alaska. In the 19th century, gray whales were hunted to near extinction. Since then, gray whale numbers have rebounded to an estimated 22,000 animals.
Clean Air: Depending on where in the U.S. you live, your intake might be fresher than others. But it's probably far better than it could have been, thanks to the 1970 Clean Air Act. Air pollution has always been an issue and probably always will be, as long as humans are driving, flying, farming and manufacturing. But with the passage of the Clean Air Act, the quality of the air we breathe became a right that must be protected.
Southern White Rhino: Near the verge of extinction in the 1800s, the southern white rhino is now considered the most abundant rhino in the world. Their story is much like that of the American bison. They once grazed huge swaths of grassland, but were decimated by widespread hunting. By the late 1800s, the southern white rhino was on the verge of extinction. Today, thanks to decades of work by conservationists and researchers, their numbers are above 20,000.
For more information, click here.
—————
For more information and a slideshow of the greatest comeback stories, click here.
The Nature Conservancy is a leading conservation organization working around the world to protect ecologically important lands and waters for nature and people. The Conservancy and its more than 1 million members have protected nearly 120 million acres worldwide. Visit The Nature Conservancy on the Web at www.nature.org.
EcoWatch Daily Newsletter
By Anita Desikan
The Trump administration is routinely undermining your ability — and mine, and everyone else's in this country — to exercise our democratic rights to provide input on the administration's proposed actions through the public comment process. Public comments are just what they sound like: an opportunity for anyone in the public, both individuals and organizations, to submit a comment on a proposed rule that federal agencies are required by law to read and take into account. Public comments can raise the profile of an issue, can help amplify the voices of affected communities, and can show policymakers whether a proposal has broad support or is wildly unpopular.
Alena Gamm / EyeEm / Getty Images
Picture this: a world where chocolate is as rare as gold. No more five-dollar bags of candy on Halloween. No more boxes of truffles on Valentine's day. No more roasting s'mores by the campfire. No more hot chocolate on a cold winter's day.
Who wants to live in a world like that?
Fabian Krause / EyeEm / Getty Images
Water protectors of all persuasions gathered in talking circles at Borderland Ranch in Pe'Sla, the heart of the sacred Black Hills, during the first Sovereign Sisters Gathering. At the center are Cheryl Angel in red and white and on her left, Lyla June. Tracy Barnett
By Tracy L. Barnett
Sources reviewed this article for accuracy.
For Sicangu Lakota water protector Cheryl Angel, Standing Rock helped her define what she stands against: an economy rooted in extraction of resources and exploitation of people and planet. It wasn't until she'd had some distance that the vision of what she stands for came into focus.
Hedges, 2019 © Hugh Hayden. All photos courtesy of Lisson Gallery
By Patrick Rogers
"I'm really into trees," said the sculptor Hugh Hayden. "I'm drawn to plants."
BruceBlock / iStock / Getty Images
Thanks to their high concentration of powerful plant compounds, foods with a natural purple hue offer a wide array of health benefits.