This website uses cookies to ensure you get the best experience while browsing it. By clicking 'Got It' you're accepting these terms.
What's the Verdict on Olive Oil: Is it Good or Bad for You?
Jun. 02, 2015 12:39PM EST
Food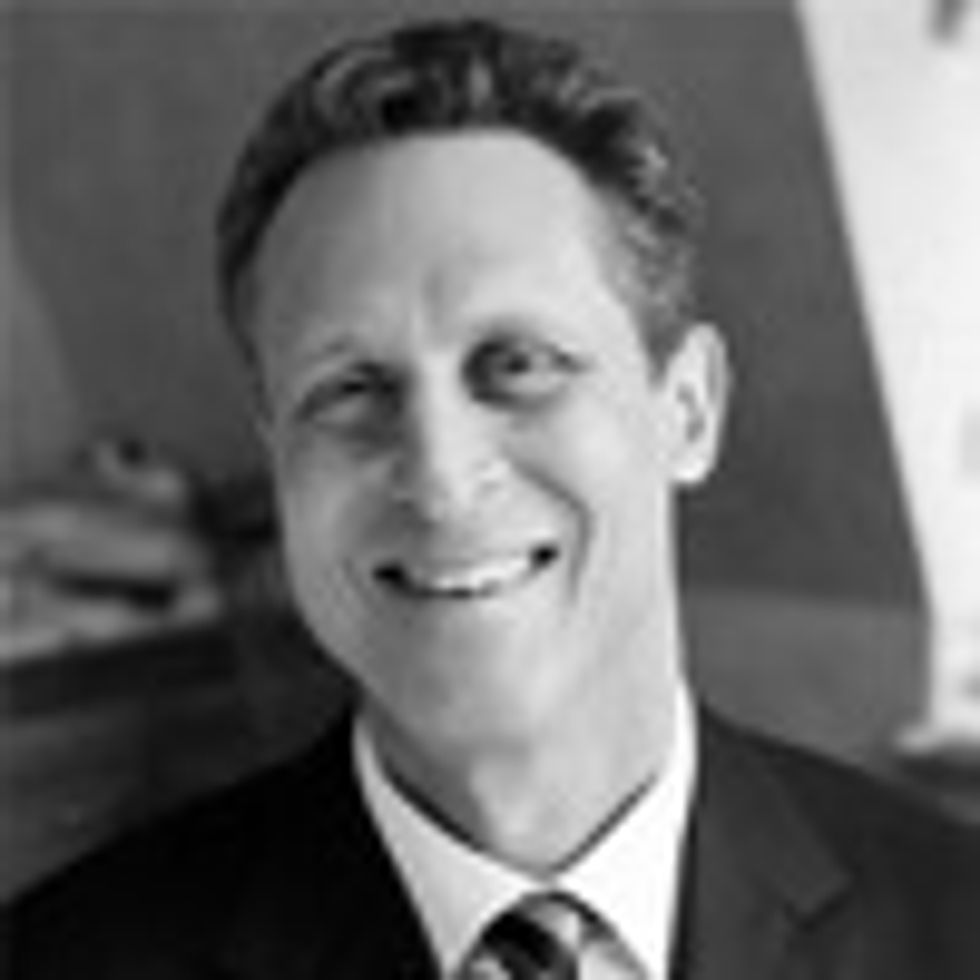 There's been a lot of controversy lately over whether you should or should not be cooking with olive oil. So, what's the story? What should we cook with and why?
For generations, household and professional cooks have used olive oil and even extra-virgin olive oil. Culinary history coupled with a solid track record can't be wrong, so let's look at the science behind this wondrous oil and determine fact from fiction.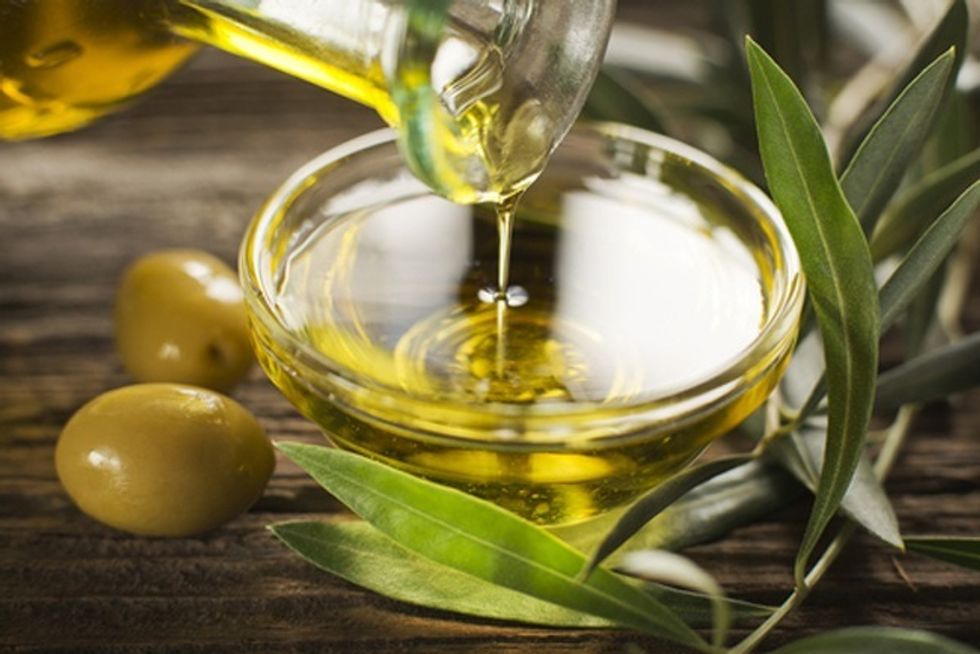 Photo credit: Shutterstock
All oils are made up of different types of fat: Monounsaturated, polyunsaturated and saturated fats.  We used to believe saturated fats were harmful to our health, while monounsaturated and polyunsaturated were the optimal choices, but recent studies have shown saturated fat can actually be healthy.
Saturated fats are known as fats that solidify at room temperature. They have zero double bonds and are completely "saturated" with hydrogen molecules. This makes them a sturdy fat that lends nicely to higher melting points than less-saturated fats, such as monounsaturated and polyunsaturated fats.
There are several subtypes of saturated fats: Short, medium and long. Our body has uses for each subtype. While we once thought butter and coconut oils were bad for us, we now understand that these fats can belong in a healthy diet.
For example, butter contains short-chain fatty acids such as butyrate, which help provide energy for the gut as well as protect us from digestive issues.  Coconut oil contains medium-chain triglycerides that serve as direct fuel for our cells. Medium-chain triglycerides in coconut oil help us burn fat, not store it.
It turns out sugar, not fat, is the culprit for belly fat and love handles. Don't fear saturated fat; enjoy it in moderation.
Unlike saturated kinds, polyunsaturated fats have several double bonds, which means they have given up their hydrogen molecules and have become less sturdy. These fats are more fluid and liquid at room temperature, which makes them great for our arteries and health.
Because they have several double bonds, they are much more fragile than saturated fats. When exposed to heat or light, they become more fragile and tend to break down and oxidize. Oxidized fats are dangerous for your health and your waistline.
The most important polyunsaturated fats are alpha-linolenic acid and linoleic acid. Alpha-linolenic acid is the famous omega-3 fatty acid found in fish oils. These are highly anti-inflammatory, and I want you to eat plenty of them daily.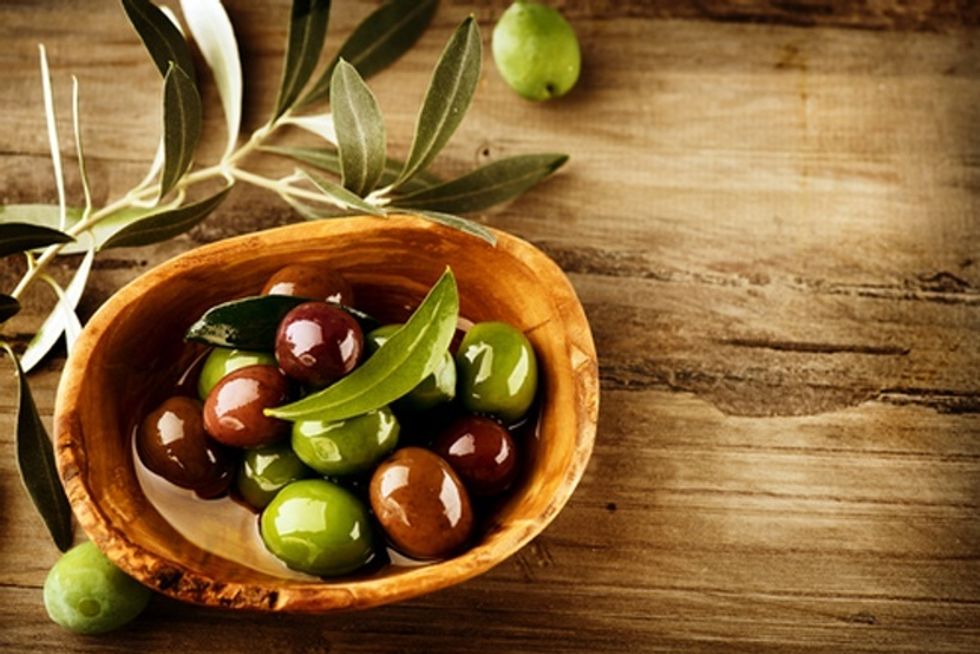 Photo credit: Shutterstock
Linoleic acid is the omega-6 fatty acid ubiquitously found in plant foods like nuts and seeds (hemp, borage, safflower, sunflower, corn, sesame, etc.) and even some animal fats.
Monounsaturated fats, like polyunsaturated fats, also contain a double bond—but just one, hence the "mono." With just a single double bond, these fats are the best of both worlds.
Monounsaturated fats are fluid and readily available to every cell in the body, yet they are not as fragile as polyunsaturated fats, making them a sturdy fat that can stand up to heat better than polyunsaturated fats. Remember, polyunsaturated fats have more kinks in their chain, making them less sturdy.
Monounsaturated fats get their claim to fame from their oleic fatty acids. Many of you have probably read in my articles or books that high-oleic fatty acids are ideal for our health.  My favorite source of this happens to be olive oil, especially the extra-virgin kind.
So if olive oil is only somewhat sturdy (yet able to withstand heat better than polyunsaturated fats), perhaps cooking with olive oil isn't the safest thing in the culinary world?
Well, theoretically that would make logical sense and we would only be cooking with sturdy saturated fats. However, there is more to olive oil than just being a monounsaturated fat.
Olive oil has been tested vigorously. From this testing, researchers have determined why it can maintain integrity under heat and exposure to harsh cooking conditions such as high heat baking, sautéing and even frying.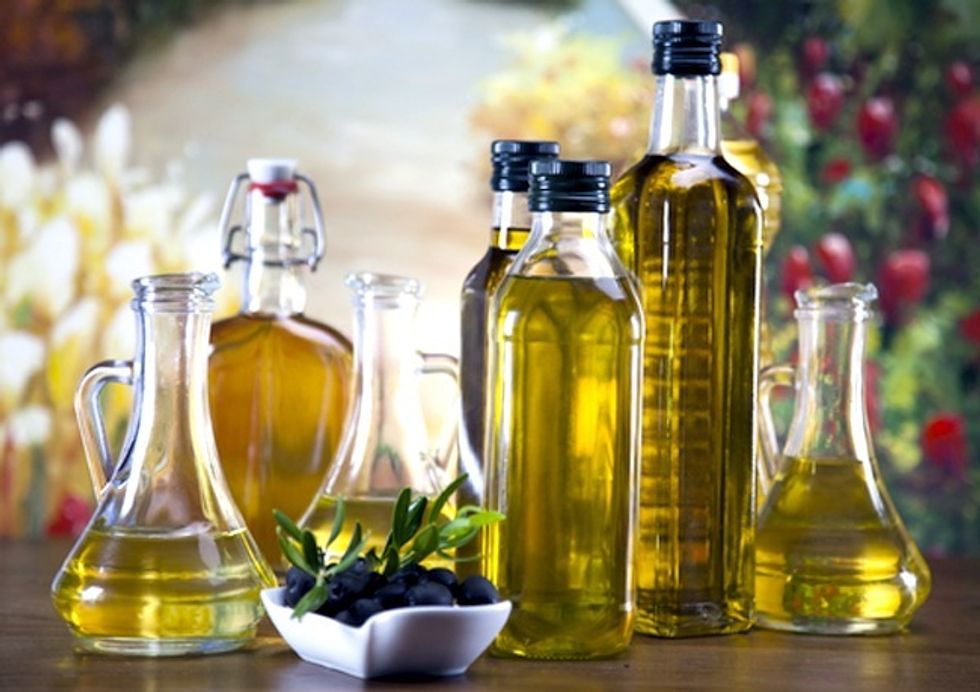 Photo credit: Shutterstock
It turns out that olive oil contains a plethora of phenols (antioxidants) such as polyphenols. Polyphenols have been extensively researched. They are one of the reasons why olive oil does not oxidize, as you would expect it to under high heat conditions.
Here is the most surprising part: it turns out that extra virgin olive oil may actually even be the better option to cook with. Because the olives are cold-pressed and barely processed (hence the "extra virgin" name), the oil contains a higher amount of those protective antioxidants than the additionally processed stuff—the olive oil.
All that cloudy stuff you see in your extra virgin olive oil is actually a sign of its strength and ability to protect you. Whenever possible, choose extra-virgin olive oil for salads and even for cooking.
A recent article in the New York Times based on author Tom Mueller's book Extra Virginity: The Sublime and Scandalous World of Olive Oil concluded that unfortunately, not all olive oils are what they seem, nor are they created equally. So, make sure you select oil you can count on as being true olive oil (not a mixture of olive with canola or soybean as some manufacturers are doing these days to cut costs).
I like to treat myself to oils from boutiques that are almost always 100 percent pure olive. But you can find a good olive oil in grocery stores across the country or even order online from markets such as Thrive. Trader Joe's, Whole Foods and even Costco offer good quality olive oils such as Lucini. For a list of oils, you can check out Mueller's helpful list.
Bottom Line: Between its molecular structure and antioxidant status, olive oil is a great option to use for cooking, baking and, of course, on its own drizzled onto salads or veggies. Enjoy this tasty oil traditionally used for generations knowing you are healing (and turning on your fat burning genes) with each delicious bite. And if you want to experiment with other oils, my favorites to cook with are coconut oil (and coconut butter), avocado oil, and even the fat from grass-fed butter (as long as you tolerate dairy).
YOU MIGHT ALSO LIKE
9 Ways to Support Your Local Food Community
12 Must-See Food Films That Will Inspire You to Take Action
EcoWatch Daily Newsletter
A verdant and productive urban garden in Havana. Susanne Bollinger / Wikimedia Commons
By Paul Brown
When countries run short of food, they need to find solutions fast, and one answer can be urban farming.
Trevor Noah appears on set during a taping of "The Daily Show with Trevor Noah" in New York on Nov. 26, 2018.
The Daily Show With Trevor Noah / YouTube screenshot
Rebecca Burgess came up with the idea of a fibersheds project to develop an eco-friendly, locally sourced wardrobe.
Nicolás Boullosa / CC BY 2.0
By Tara Lohan
If I were to open my refrigerator, the origins of most of the food wouldn't be too much of a mystery — the milk, cheese and produce all come from relatively nearby farms. I can tell from the labels on other packaged goods if they're fair trade, non-GMO or organic.
A television crew reports on Hurricane Dorian while waves crash against the Banana River sea wall. Paul Hennessy / SOPA Images / LightRocket / Getty Images
By Mark Hertsgaard and Kyle Pope
Some good news, for a change, about climate change: When hundreds of newsrooms focus their attention on the climate crisis, all at the same time, the public conversation about the problem gets better: more prominent, more informative, more urgent.
U.S. Senators Chris Coons (D-Del.) and Mike Braun (R-Ind.) met with Bill Gates on Nov. 7 to discuss climate change and ways to address the challenge.
Senator Chris Coons
The U.S. Senate's bipartisan climate caucus started with just two members, a Republican from Indiana and a Democrat from Delaware. Now it's up to eight members after two Democrats, one Independent and three more Republicans joined the caucus last week, as The Hill reported.
A timelapse video shows synthetic material and baby fish collected from a plankton sample from a surface slick taken off Hawaii's coast.
Honolulu Star-Advertiser / YouTube screenshot