What's in Your Paper?
Jun. 16, 2014 04:20PM EST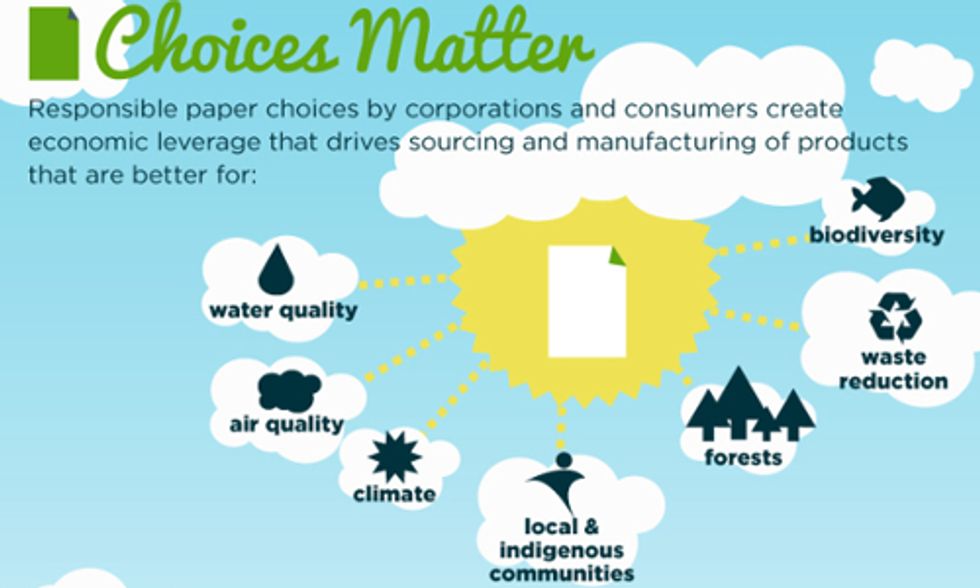 You use paper in some form every day, right? But have you stopped to consider what's in that paper?
Environmental Paper Network (EPN)  was formed in 2001 because concerned people took that question seriously. EPN is a network of 100+ organizations working towards the common goal of a transformational change—to address social justice and conservation—in the expanding forest, pulp and paper industry as described in the Global Paper Vision. This collaboration has helped catalyze significant market shifts, including decreases in U.S. over-consumption and increased use of recovered fiber.
On June 17, EPN asks everyone to ask, "What's in your paper?" You can join the global conversation and play a part in protecting air, water, forests, climate and communities—and help generate a powerful force for change.

Environmentalist Dayna Reggero, who started out as a spokesperson for endangered species at 19, describes paper as: "One tiny product that is an extraordinary opportunity not only to protect our ancient old growth forests and other forests, but also to protect the climate, clean air, clean water, communities, indigenous peoples."
Reggero joins the Green Divas to discuss What's in Your Paper project (as well as 'Years of Living Dangerously,' Woody Harrelson and more).
So why not look before you buy. What's in that paper? Bleach? Recycled content? Share the hashtag #WhatsInYourPaper June 17 to be a part of the solution and help generate a powerful force for change.
You can also use the paper calculator tool any time to measure the environmental impacts of your paper usage and discover the best paper choices.
EcoWatch Daily Newsletter