This website uses cookies to ensure you get the best experience while browsing it. By clicking 'Got It' you're accepting these terms.


The best of EcoWatch, right in your inbox. Sign up for our email newsletter!
What You Need to Know About the Flint Water Crisis
Jan. 13, 2016 10:19AM EST
Health + Wellness
By Codi Kozacek
On Tuesday, residents of Flint, Michigan were invited to bring their children to a local elementary school for a "Lead Testing and Family Fun Night." Combining a school carnival with medical tests to check children's blood for abnormally high levels of lead, the event was an example of the bizarre circumstances that families are contending with in Flint, Michigan's seventh largest city.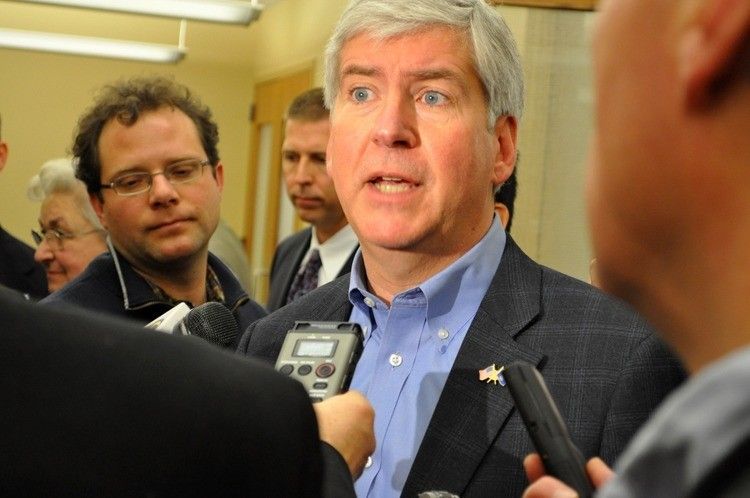 A series of public decisions, driven by misguided management practices and ideological principles that backfired, converged during the past 20 months to poison the city's drinking water and cause one of the most severe public health threats in the U.S. The extent of the risk to Flint's residents is not clear.
Flint's crisis is the third time during the administration of Republican Gov. Rick Snyder that decisions about water supply and water quality at the most senior levels of state government have put state residents in harm's way. In 2014, again as a result of the governor's decision to appoint an emergency manager in Detroit, drinking water services were cut off for thousands of city residents said to be in arrears on their water bills. But water services for many of the city's largest commercial water consumers, which owed the city water department millions of dollars in unpaid charges, were not halted.
The Snyder administration, according to business owners and residents in northern Michigan, has been slow to respond to the threat of a major Great Lakes oil spill from two 63-year-old pipelines that transport 540,000 barrels of oil a day across the Straits of Mackinac at the top of Lake Michigan. An environmental law group in Traverse City, For the Love of Water, has argued that other existing onshore pipelines are available to transport oil to Great Lakes refineries and that Gov. Snyder has the legal authority to shut down Line 5 and prevent what the group called an "imminent risk."
Flint's Water Unravels
Flint's water troubles began in April 2014, when the city of 102,000 residents in southeastern Michigan began sourcing its water from the nearby Flint River instead of receiving Lake Huron water from its longtime water supplier, the Detroit city water department. The move, made by emergency managers appointed by the state to bring an economically ailing Flint back to fiscal health, was estimated to save the city $US 5 million while it awaited the construction of a new pipeline to Lake Huron.
The plan, which was strong on the value of "cost-saving," but received scant evaluation for its technical feasibility, quickly unraveled. Over the next year and a half, a series of public announcements and troubling disclosures, many of them first reported by investigative journalist Curt Guyette, described Flint's deteriorating water quality and growing public dismay.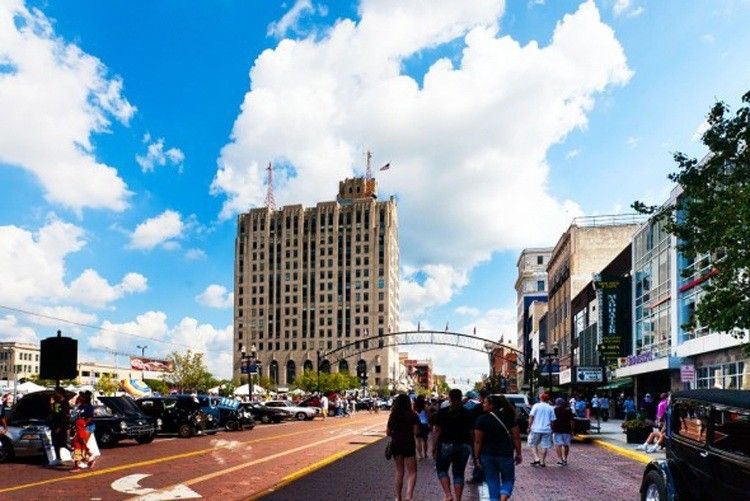 First, the city issued several boil water advisories in the summer of 2014. Then, in January 2015, Flint violated the U.S. Safe Drinking Water Act because its water contained high levels of total trihalomethanes or THM, byproducts of the water treatment process that, over time, can increase the risk of cancer and cause health problems of the liver, kidneys and central nervous system. Finally, two research studies in the fall of 2015 found that the new water source was corroding aging water pipes, leaching lead into the system and very likely causing a spike in lead levels in the blood of Flint's children. Lead exposure can impair both mental and physical development in children, sometimes causing "profound and permanent adverse health effects," according to the World Health Organization.
State Slow to Respond
Throughout the crisis, Gov. Snyder appeared indifferent while state officials defended the emergency manager's actions and repeatedly rejected claims that there was anything wrong with Flint's water. As evidence of serious contamination mounted, the Snyder administration insisted the city's water was safe to drink.
Gov. Snyder did not acknowledge the unsafe condition of the city's water problems until Sept. 30, 2015.
"In terms of a mistake, we found there are probably things that weren't as fully understood when that switch was made," Snyder told reporters, according to MLive. "Again, we're looking at making sure they're within safe limits according to the federal government."
The governor apologized to the city in December.
"I want the Flint community to know how very sorry I am that this has happened," Snyder said in a statement. "And I want all Michigan citizens to know that we will learn from this experience, because Flint is not the only city that has an aging infrastructure."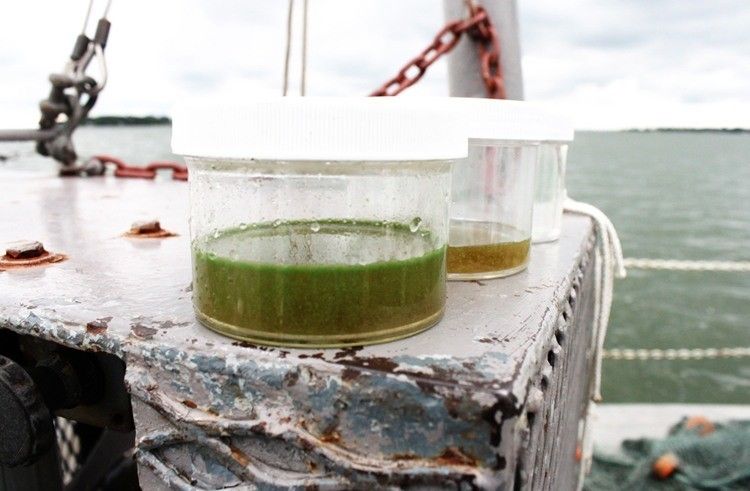 The same day, the governor accepted the resignation of Dan Wyant, the director of the Michigan Department of Environmental Quality. Both Snyder's apology and Wyant's resignation came on the heels of a letter to the governor from the state-appointed Flint Water Advisory Task Force. The task force blatantly blamed Michigan Department of Environmental Quality for Flint's water problems, MLive reported, writing to the governor, "We believe the primary responsibility for what happened in Flint rests with the Michigan Department of Environmental Quality."
In October, the state authorized Flint to switch back to the Detroit water system. The city also began adding phosphates to its water in December to help rebuild a protective coating inside pipes damaged by the corrosive Flint River. Meanwhile, state and city programs are providing residents with water filters, bottled water and lead testing to help ensure safe water.
Cost-Saving Move Backfires
Critics of the Snyder administration's management of Flint's fiscal and public health turmoil note that the cost to the city and the state of the administration's "cost-saving" strategy is likely to be considerable. The state has allocated $US10 million to "test the water, distribute water filters and help in other ways." The money comes on top of the $US6 million price tag to switch Flint back to the Detroit water system.
Personal and class action lawsuits brought by plaintiffs seeking compensation for health damages could be inordinately expensive. The reasons: blood tests revealed elevated concentrations of lead in the tissues of many residents. And a bevy of documents uncovered by Guyette, other reporters and researchers indicate that state officials knew of serious problems much sooner, but failed to act.
"In their short-sighted effort to save a buck, the leaders who were supposed to be protecting Flint's citizens instead left them exposed to dangerously high levels of lead contamination," Michael Steinberg, legal director for the American Civil Liberties Union of Michigan, said in a November press release announcing an intent to sue state and city officials over the water crisis.
Echoes of Flint Around the World
Flint's story of water dangers fostered by ideology, neglect and indifference is, in many ways, a central national and global challenge of the 21st century.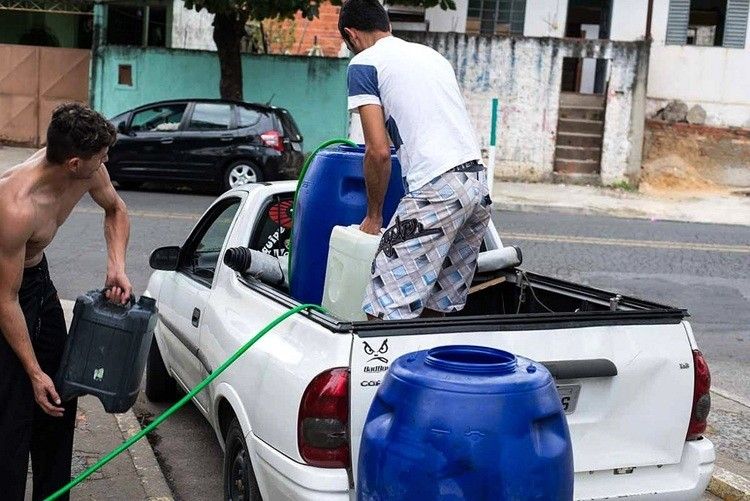 Governments are forgoing investments in critical infrastructure or failing to take changing markets and fast-changing environmental conditions into account. The result, in places like Flint or Sao Paulo, Johannesburg and Mumbai, is decrepit, inadequate water systems that leave residents with unsafe water—or no water at all. In the Midwest U.S. and in India, it is depleted aquifers that threaten food production. In Lake Erie and Lake Taihu, it is runaway nutrient pollution that fuels toxic algae blooms. On a global scale, the collective procrastination on climate action means countries must now make drastic cuts in their carbon emissions to avoid environmental collapse.
The fallout when water systems break down is swift and unrelenting. A severe, two-year drought in Brazil nearly spelled disaster for Sao Paulo last year. The city contemplated the daunting prospect of 20 million residents without water. Inadequate, leaky infrastructure compounded the problem.
Millions of people living in Wuxi, China could not use their tap water for days in 2007 due to a toxic algae bloom in Lake Taihu.
And then there is Flint, which had no water problem until the state governor, driven by ideological principles of reducing taxes and administrative costs, appointed an emergency manager who decided to save $US5 million, a relative pittance in big city budgets, without carefully evaluating the consequences. That misguided and unnecessary decision affecting a major public service put people in danger and resulted in economic costs that already are three times higher than what the emergency manager expected to save.
An Expensive Problem
In the case of Flint and other cities with aging infrastructure and no source of revenue from a U.S. Congress devoted to the same principles of tax reduction and disinvestment, the outlook is disturbing. The U.S. Environmental Protection Agency estimates that utilities in the U.S. need to spend $US633 billion over the next two decades to supply water and to treat sewage. A 2012 report by the American Water Works Association said restoring and expanding water systems over the next 25 years could cost $US1 trillion.
Growing infrastructure repair bills and inadequate financial support from the federal government mean cities are raising water rates that inhibit the ability of some citizens to pay and could affect economic competitiveness.
"This shouldn't have to be Americans' fate. Once upon a time, this country dreamed of big and ambitious interventions to help its residents live safe, secure and comfortable lives," Guyette wrote in The Nation in July 2015. He added, "Getting Congress to come up with the cash is a decidedly tough task in an era when lawmakers eschew any form of tax hike, focusing instead on attempts to rein in the federal budget by hacking away at established programs."
YOU MIGHT ALSO LIKE
Geologists: Humans' Mark on the Earth Will Be Detectable Millions of Years From Now
Note to Self: Don't Park Car Next to Lake Erie When It's Freezing Out
Porter Ranch Is Only Tip of the Iceberg Exposing Catastrophic Impacts of Natural Gas
Groundbreaking Study Says Asian Carp Could Make Up One-Third of Lake Erie Biomass
EcoWatch Daily Newsletter
A tropical storm above Bangkok on Aug. 04, 2016. Hristo Rusev/ NurPhoto / Getty Images
By Jeff Turrentine
First off: Bangkok Wakes to Rain, the intricately wrought, elegantly crafted debut novel by the Thai-American author Pitchaya Sudbanthad, isn't really about climate change. This tale set in the sprawling subtropical Thai capital is ultimately a kind of family saga — although its interconnected characters aren't necessarily linked by a bloodline. What binds them is their relationship to a small parcel of urban land on which has variously stood a Christian mission, an upper-class family house, and a towering condominium. All of the characters have either called this place home or had some other significant connection to it.
orn_france / iStock / Getty Images
Dioscorea alata is a species of yam commonly referred to as purple yam, ube, violet yam, or water yam.
Left: MirageC / Moment / Getty Images Right: Pongsak Tawansaeng / EyeEm / Getty Images
People march to TCF Bank Stadium to protest against the mascot for the Washington Redskins before the game against the Minnesota Vikings on Nov. 2, 2014 at TCF Bank Stadium in Minneapolis, Minnesota. Hannah Foslien / Getty Images
Maine Gov. Janet Mills signed a bill into law Thursday banning public schools or universities in the state from using Native American mascots, names or imagery. Mills' action will make Maine the first state in the nation with such a ban once it goes into effect later this year, The Bangor Daily News reported.
A man protests against the use of disposable plastics outside the Houses of Parliament on March 28 in London. John Keeble / Getty Images
Gov. Jay Inslee (D-WA) testifies during a House Energy and Commerce Environment and Climate Change Subcommittee hearing on Capitol Hill on April 2 in Washington, DC. Zach Gibson / Getty Images
By Julia Conley
A new climate action plan put forth by Democratic presidential candidate Gov. Jay Inslee on Thursday is being praised for highlighting the enormous benefits that would result from a rapid shift in the U.S. to a renewable energy economy that centers on the needs of workers and vulnerable communities.

6okean / iStock / Getty Images Plus
A federal judge ruled this week that the Food and Drug Administration must begin implementing regulations for the many types of e-cigarettes now on the market in the U.S.