This website uses cookies to ensure you get the best experience while browsing it. By clicking 'Got It' you're accepting these terms.
What Sunscreen Should I Use? This Guide Tells You Products You Can (and Can't) Trust
May. 22, 2015 10:00AM EST
Before you head outdoors for some fun in the sun, you might want to read this. According to Environmental Working Group's (EWG) ninth annual Sunscreen Guide, 80 percent of 1,700 sunscreens, SPF-rated moisturizers and lip balms, available on the market "offer inferior sun protection or contain worrisome ingredients."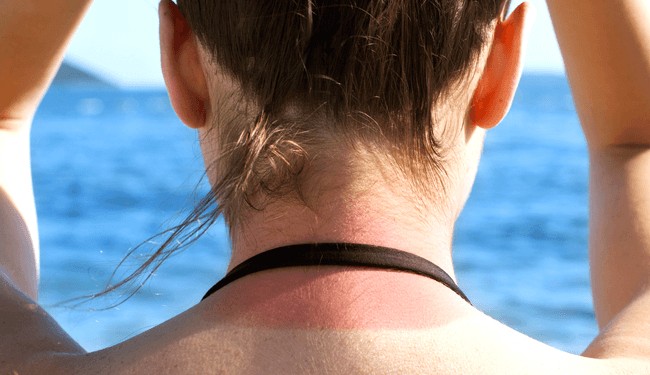 Photo Credit: Shutterstock
We usually think of sunscreen as something that allows us to safely bask in the sun's rays, but as Dave Andrews, senior scientist at EWG said, "Our research confirms that not all sunscreens are created equal. Many products do not provide enough UVA protection."
"Some contain hazardous chemicals such as the hormone disruptor oxybenzone or retinyl palmitate, a form of vitamin A linked to skin damage," he continued. "Shoppers who use our guide can find sunscreens that are not only more effective but safer for themselves and their family."
Only 21 percent of the 1,000 sunscreens analyzed for EWG's guide scored high marks, and only 19 percent of moisturizers and 21 percent of lip balms scored well. Check out the full list of approved sunscreens here and the full list of approved lip products here.
As for what to avoid, the EWG placed more than 30 products on their Sunscreen Hall of Shame due to potentially toxic ingredients, inhalation risks from sprays and excessive SPF claims. Some popular brands on the list include Banana Boat, Coppertone, CVS and Neutrogena.
Interestingly, Neutrogena products "raised an unusual number of flags" in EWG's review, which called out the brand for marketing itself as the "#1 dermatologist recommended suncare brand."
"It is really quite astonishing how Neutrogena attempts to deceive shoppers with ad hype in order to sell potentially harmful products," said Sonya Lunder, EWG senior analyst. "We've turned a spotlight on bad actors like Neutrogena, but so much more needs to be done to stop companies from getting away with hyping their products at the expense of consumer health."
According to the EWG guide, Neutrogena "pure & free baby" sunscreen lotion that claims to be hypoallergenic contains a potent skin allergen. Additionally, EWG reported that the brand's "wet skin" aerosol sprays and products with SPF values as high as 110 is more than double the maximum recommended value by the U.S. Food and Drug Administration, which calls SPF values greater than 50+ "inherently misleading."
"Many studies have shown that people are misled by label claims about sun protection and that, as a result, those who use higher SPF sunscreens are more likely to stay out in the sun longer and more likely to burn," Lunder added. In fact, Canada, Europe, Japan and Australia have banned ultra-high SPFs.
Here are the EWG's worst sunscreen lotions:
Banana Boat Sport Performance Sunscreen Lotion, SPF 100

Coppertone Sport High Performance Sunscreen Lotion, SPF 100

Coppertone Sport High Performance Sunscreen, SPF 75

Coppertone Sport Sunscreen Stick, SPF 55

Coppertone Ultra Guard Sunscreen Lotion, SPF 70+

CVS Sport Sunstick Sunscreen, SPF 55

CVS Sun Lotion Sunscreen, SPF 100

CVS Sun Lotion Sunscreen, SPF 70

Neutrogena Ultra Sheer Daily Liquid Sunscreen, SPF 70

NO-AD Sunscreen Lotion, SPF 60

NO-AD Sunscreen Lotion, SPF 85

Ocean Potion Protect & Nourish Sunscreen Lotion, SPF 70
Here are EWG's worst spray sunscreens:
Banana Boat Clear UltraMist Ultra Defense MAX Skin Protect Continuous Spray Sunscreen, SPF 110

Coppertone Sport High Performance AccuSpray Sunscreen, SPF 70

Coppertone Sport High Performance Clear Continuous Spray Sunscreen, SPF 100+

CVS Clear Spray Sunscreen, SPF 100

CVS Sheer Mist Spray Sunscreen, SPF 70

CVS Sport Clear Spray Sunscreen, SPF 100+

CVS Wet & Dry Sunscreen Spray, SPF 85

Neutrogena Fresh Cooling Sunscreen Body Mist, SPF 70

Neutrogena Ultra Sheer Body Mist Sunscreen Spray, SPF 100+

Neutrogena Ultra Sheer Body Mist Sunscreen Spray, SPF 70

Neutrogena Wet Skin Sunscreen Spray, SPF 85+
As the sun's rays beat down on the country this summer, make sure you actually use sun protection. The American Academy of Dermatology reports that 3.5 million skin cancers are diagnosed annually, and encourages everyone to properly protect their skin from the sun's harmful UV rays by seeking shade, wearing protective clothing and using a sunscreen with a SPF of 30 or higher.
However, few adults regularly use sunscreen, according to a new study from the Centers for Disease Control and Prevention. The study revealed that only 14.3 percent of men and 29.9 percent of women regularly use sunscreen on their face and other exposed skin.
That said, sunscreen should be your last resort, according to the EWG. There are other more effective ways to protect yourself. Here are some tips to follow: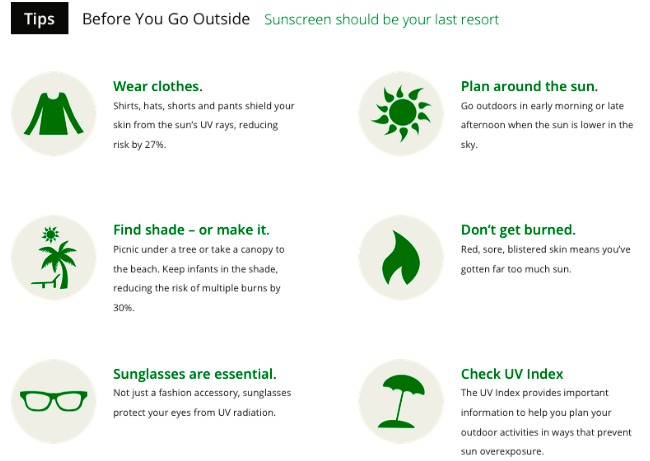 Skin Deep
mobile barcode scanning app to check out safety information on sunscreens and other cosmetics products while you're out shopping. Photo Credit: EWG
YOU MIGHT ALSO LIKE
Women Apply an Average of 168 Chemicals on Their Bodies Every Day
9 Ways to Skip the Pharmacy and Use Superfoods As Your Medicine
Pixabay
By John R. Platt
The world needs to change the way it eats, not just as individuals but as a society.
The Russian military is taking measures to protect the residents of a remote Arctic settlement from a mass of polar bears, German press agency DPA reported.
The move comes after regional authorities declared a state of emergency over the weekend after sightings of more than 50 bears in the town of Belushya Guba since December.
This year's letter from Bill and Melinda Gates focused on nine things that surprised them. For the Microsoft-cofounder, one thing he was surprised to learn was the massive amount of new buildings the planet should expect in the coming decades due to urban population growth.
"The number of buildings in the world is going to double by 2060. It's like we're going to build a new New York City every month for the next 40 years," he said.
Over the past few years, it seems vegan cooking has gone from 'brown rice and tofu' to a true art form. These amazing cooks show off the creations on Instagram—and we can't get enough.