What Role Does Nutrition Play in ADHD?
Feb. 01, 2016 12:54PM EST
Food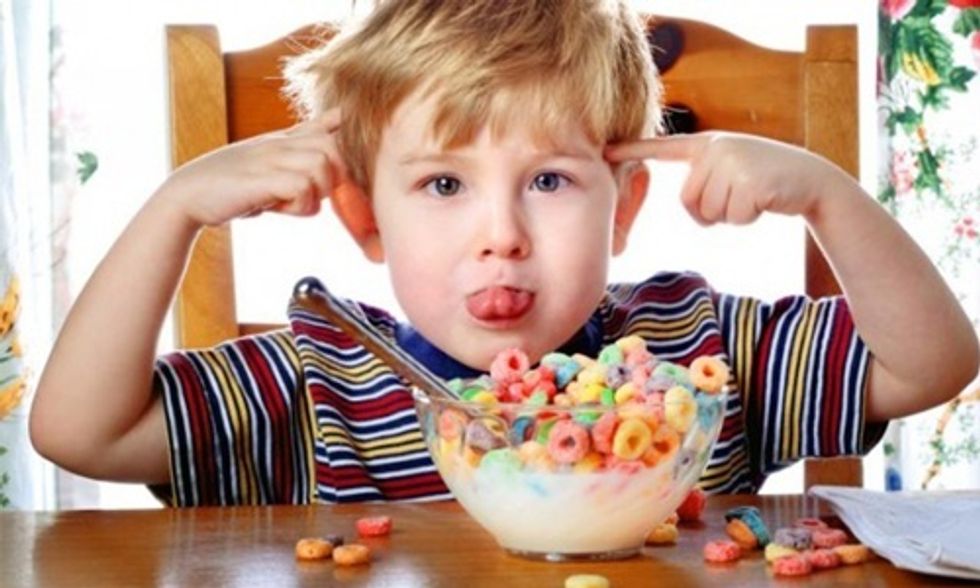 There's no evidence that the behavioral disorder ADHD is caused by diet.
However, research suggests that for some people, dietary changes can improve symptoms.
In fact, a substantial amount of research has examined how nutrition affects ADHD.
This article is an overview of these findings, discussing the foods, diets and supplements involved.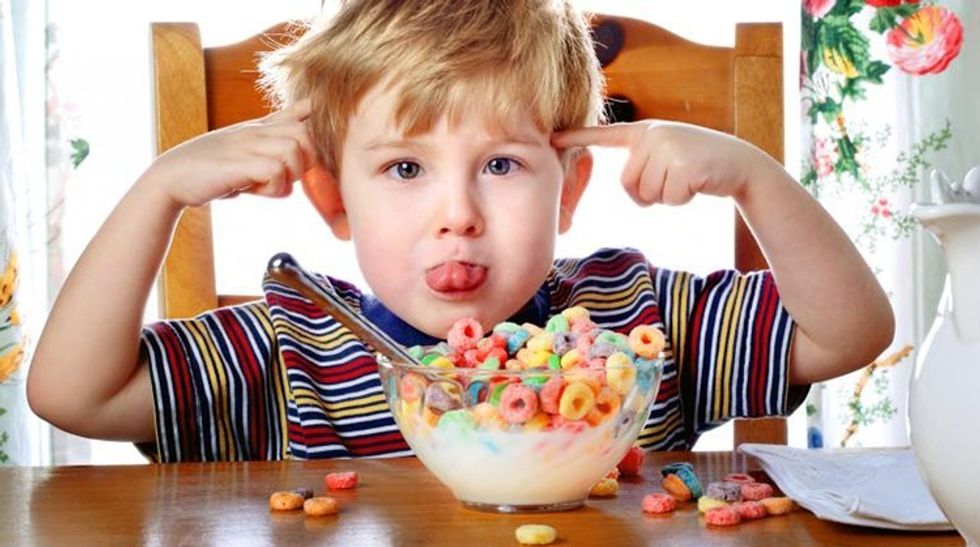 What Is ADHD?
Attention deficit hyperactivity disorder (ADHD) is a behavioral condition involving inattention, hyperactivity and impulsiveness (1, 2).
It's one of the most common disorders children can have, but also affects many adults (3, 4).
The exact cause of ADHD is unclear, but research shows that genetics play a major role. Other factors, such as environmental toxicity and poor nutrition during infancy, have also been implicated (5, 6, 7, 8).
ADHD is believed to originate from low levels of dopamine and noradrenaline in the region of the brain responsible for self-regulation (9, 10, 11).
When these functions are impaired, people struggle to complete tasks, perceive time, stay focused and curb inappropriate behavior (12, 13, 14).
This, in turn, affects the ability to work, do well in school and maintain appropriate relationships, which can decrease quality of life (15, 16, 17, 18, 19).
ADHD is not considered to be a curable disorder and treatment instead aims to reduce symptoms. Behavioral therapy and medication are mostly used (20, 21).
However, dietary changes may also help manage symptoms (1, 22).
Bottom Line: ADHD is a complicated behavioral disorder and common treatments include therapy and medication. Dietary changes may also be useful.
Nutrition and Behavior
The science behind food's effects on behavior is still quite new and controversial. However, everyone can agree that certain foods do affect behavior.
For example, caffeine can increase alertness, chocolate can affect mood and alcohol can totally change behavior (23).
Nutritional deficiencies can also affect behavior. One study concluded that taking a supplement of essential fatty acids, vitamins and minerals led to a significant reduction in antisocial behavior, compared to a placebo (24).
Vitamin and mineral supplements can also reduce antisocial behavior in children and poly-unsaturated fatty acids have been shown to decrease violence (25, 26).
Since foods and supplements have been shown to influence behavior, it seems plausible that they could also affect ADHD symptoms, which are largely behavioral.
For this reason, a good amount of nutrition research has looked into the effects of foods and supplements on ADHD.
Mostly, two types of studies have been performed:
Supplement studies: Supplementing with one or several nutrients.
Elimination studies: Eliminating one or several ingredients from the diet.
Bottom Line: Studies show that certain foods and supplements do affect behavior. For these reasons, quite a few studies have looked into how nutrition affects ADHD symptoms, which are mostly behavioral.
Supplement Studies: A Research Review
Many studies have shown that children with ADHD often have unhealthy eating habits or nutrient deficiencies (27, 28, 29, 30).
This caused researchers to speculate that supplements might help improve symptoms.
Nutrition studies have looked into the effects of several supplements on ADHD symptoms, including amino acids, vitamins, minerals and omega-3 fatty acids.
Amino Acid Supplements
Every cell in your body needs amino acids to function. Among other things, amino acids are used to make neurotransmitters or signaling molecules in the brain.
In particular, the amino acids phenylalanine, tyrosine and tryptophan are used to make the neurotransmitters dopamine, serotonin and norepinephrine.
People with ADHD have been shown to have problems with these neurotransmitters, as well as low blood and urine levels of these amino acids (31, 32).
For this reason, a few trials have examined how amino acid supplements affect ADHD symptoms in children.
Tyrosine and s-adenosylmethionine supplements have provided mixed results, with some studies showing no effects and others showing modest benefits (33, 34, 35).
Bottom Line: Amino acid supplements for ADHD show some promise, but more studies need to be done. For now, the results are mixed.
Vitamin and Mineral Supplements
Iron and zinc deficiencies can cause cognitive impairment in all children, whether or not they have ADHD (36, 37, 38).
However, lower levels of zinc, magnesium, calcium and phosphorous have repeatedly been reported in children with ADHD (39, 40, 41).
Several trials have looked into the effects of zinc supplements and all of them reported improvements in symptoms (42, 43, 44).
Another two trials assessed the effects of iron supplements on children with ADHD. They also found improvements, but again, more research is needed (45, 46).
The effects of mega-doses of vitamins B6, B5, B3 and C have also been examined, but no improvements to ADHD symptoms were reported (47, 48).
Nevertheless, a 2014 trial of a multivitamin and mineral supplement did find an effect. The adults taking the supplement showed a convincing improvement on ADHD rating scales after 8 weeks, compared to the placebo group (49, 50).
Bottom Line: The results from vitamin and mineral supplement studies have been mixed, but several show promise.
Omega-3 Fatty Acid Supplements
Omega-3 fatty acids play important roles in the brain.
Children with ADHD generally have lower levels of omega-3 fatty acids than children who don't have ADHD (51, 52).
What's more, the lower their omega-3 levels, the more learning and behavioral problems the ADHD children seem to have (53).
Therefore, it's not surprising that many studies have found omega-3 supplements to cause modest improvements to ADHD symptoms (54, 55, 56, 57, 58).
In studies, omega-3 fatty acids appear to help improve task completion and inattention. Additionally, they decreased aggression, restlessness, impulsiveness and hyperactivity (59, 60, 61, 62, 63, 64, 65).
Bottom Line: Numerous trials have found that omega-3 supplements can bring about modest improvements in ADHD symptoms.
Elimination Studies: A Research Review
People with ADHD are more likely to have adverse reactions to food, which caused speculation that eliminating problematic foods might help improve symptoms (30, 66).
Studies have examined the effects of eliminating many ingredients, including food additives, preservatives, sweeteners and allergenic foods.
Eliminating Salicylates and Food Additives
By accident, an allergist named Dr. Feingold discovered that food could affect behavior.
In the 1970s, he prescribed a diet for his patients that eliminated certain ingredients that produced a reaction for them.
The diet was free of salicylates, which are compounds found in many foods, medications and food additives.
While on the diet, some of Feingold's patients noted an improvement in their behavioral problems.
Soon after, Feingold started recruiting children diagnosed with hyperactivity for dietary experiments. He claimed that 30–50 percent of them improved on the diet (67).
His work was celebrated by many parents, who formed the still-existent Feingold Association of the U.S. (68).
Although reviews concluded the Feingold diet was not an effective intervention for hyperactivity, it stimulated further research into the effects of food and additive elimination on ADHD (69, 70, 71).
Bottom Line: The Feingold diet pioneered elimination diet research for ADHD. It improved symptoms in children with ADHD, although recent evidence is mixed.
Eliminating Artificial Colors and Preservatives
After the Feingold diet was no longer considered effective, researchers narrowed their focus to look at artificial food colors (AFCs) and preservatives.
This is because these substances seem to affect the behavior of children, regardless of whether or not they have ADHD (72, 73).
One study followed 800 children suspected of hyperactivity. 75 percent of them improved while on an AFC-free diet, but relapsed once given AFCs again (74).
Another study found that hyperactivity was increased when 1,873 children consumed AFCs and sodium benzoate, a preservative (75).
Yet even though these studies indicate that AFCs can increase hyperactivity, many people claim the evidence is not strong enough (1, 54, 76, 77, 78, 79).
Nonetheless, the Food and Drug Administration (FDA) requires certain AFCs to be listed on food packages. The EU, on the other hand, requires foods containing AFCs to have a label warning of adverse effects to children's attention and behavior (80, 81, 82, 83).
Bottom Line: AFCs may affect behavior in children, although some say the evidence is not strong enough. However, the FDA and the EU require food labels to list additives.
Eliminating Sugar and Artificial Sweeteners
Soft drinks have been linked to increased hyperactivity and low blood sugar is also common in those with ADHD (84, 85).
Furthermore, some observational studies have found sugar intake to be related to ADHD symptoms in children and adolescents (86, 87).
However, one review looking into sugar and behavior found no effects. Two trials studying the artificial sweetener aspartame also found no effects (88, 89, 90).
Theoretically, it's more likely that sugar causes inattention, rather than hyperactivity, as blood sugar imbalances can cause attention levels to drop.
Bottom Line: Sugar and artificial sweeteners have not been shown to directly affect ADHD. However, they may have indirect effects.
The Few Foods Elimination Diet
The Few Foods Elimination Diet is a method that tests how people with ADHD respond to foods. Here's how it works:
Elimination: Follow a very restricted diet of low-allergen foods that are unlikely to cause adverse effects. If symptoms get better, enter the next phase.
Reintroduction: Foods suspected of causing adverse effects are reintroduced every 3–7 days. If symptoms return, the food is identified as "sensitizing."
Treatment: A personal dietary protocol is prescribed. It avoids sensitizing foods as much as possible, in order to minimize symptoms.
Twelve different studies have tested this diet, each of which lasted 1–5 weeks and included 21–50 children.
Eleven of the studies found a statistically significant decrease in ADHD symptoms in 50–80 percent of the participants, while the other one found improvements in 24 percent of the children (91, 92, 93, 94, 95, 96, 97, 98, 99, 100, 101, 102).
Of the children who responded to the diet, most reacted to more than one food. While this reaction varied by individual, cow's milk and wheat were the most common offenders (92, 94, 100).
The reason why this diet works for some children and not others is unknown.
Bottom Line: The Few Foods Elimination Diet is a diagnostic tool to rule out problems with food. All studies have found a favorable effect in a subgroup of children, usually more than half.
Take Home Message
Research about how food affects ADHD symptoms is far from conclusive.
Yet the studies mentioned here suggest that diet can definitely have powerful effects on behavior.
This article was reposted from our media associate Authority Nutrition.
YOU MIGHT ALSO LIKE
10 Superfoods That Will Keep You Healthy This Winter
7 Foods That Keep You From Overeating
What You Should Eat to Balance Your pH and Alkalize Your Body
In "Weather," Jenny Offill tells the story of a librarian named Lizzie who prepares for a climate apocalypse. Andrew Merry / Getty Images
By Suzanne Cords
One day Lizzie, the first-person narrator of the novel, receives an old book as a gift, with a dedication wishing the reader to be among the survivors. Like the preppers who build bunkers and stockpile supplies in remote areas to be ready for the end of the world, Lizzie is convinced that the end of the world is definitely near in times of a threatening climate disaster.
Lizzie, who lives in New York with her husband and son, is a university campus librarian. She worries about almost everything: her brother, an ex-junkie, or her dental insurance and the future in the face of the apocalypse. She is obsessed with reading reference books and articles about climate change.
She also devours words of wisdom, including about Buddhist spirituality: "A visitor once asked the old monks on Mount Athos what they did all day, and was told: We have died and we are in love with everything." But nothing can lift her spirits.
'Lizzie Is Just Like Us'
Lizzie observes rich New Yorkers plan their move to regions that are less threatened by climate change, something she simply cannot afford. Sometimes she watches disaster movies, which lead her to worry even more.
Above all, she is a gifted observer of her fellow human beings. "Young person worry: What if nothing I do matters? Old person worry: What if everything I do, does?"
Lizzie, the U.S. author told DW, is a bit like the rest of us — well aware of the climate crisis, but because she cares and worries about so many other things, that awareness falls by the wayside. That's how she felt herself, Jenny Offill said, but the more she looked into the issue, the more she saw a need for action on her part, too.

"I also was trying to see if there was a way to make it funny, because, you know, so much of the world of prepping and imagining disaster is actually sort of strangely funny."
The novel was shortlisted for the 2020 UK's Women's Prize for Fiction and has now been released in German translation.
Climate Activist With a Vision
But then, there is also this serious, scientifically based concern about what climate change means. In the past, says Offill, artists were the ones who would predict disasters; today it's the experts, as well as the students she teaches. In the end, their fears and their justified anger motivated her to take a closer look at the issue. Today, she is a climate activist herself, and is involved in initiatives along with many other artists.
Lizzie, the heroine of Weather, hasn't gotten that far. But she voices her fears, and that's a start. "Of course, the world continues to end," says Sylvia, a mentor of Lizzie's, at one point — and commences to water her garden. There is hope after all.
Reposted with permission from Deutsche Welle.
EcoWatch Daily Newsletter
A Shell oil drilling rig off the coast of Alaska in the Chukchi Sea on May 21, 2015. Orjan F. Ellingvag / Corbis via Getty Images
By Jake Johnson
A federal appeals court on Tuesday dealt the final blow to former President Donald Trump's attempt to open nearly 130 million acres of territory in the Arctic and Atlantic Oceans to oil and gas drilling.
Electric vehicles are the cars of the future. sl-f / Getty Images
By 2035, every new car and truck sold in the U.S. could be an EV, a new report says.
Accelerations in technology and especially battery affordability, paired with new policy, mean the dramatic transition would save American drivers $2.7 trillion by 2050, an average savings of $1,000 per household per year.
The ramp up in EV production would also create 2 million new jobs by 2035. Battery prices have fallen 74% since 2014, and their unexpectedly rapid fall is a key driver of the cost savings.
EVs are far simpler mechanically, and more efficient, than internal combustion engine (ICE) vehicles, which translates to reduced climate pollution and lower costs for consumers.
Strengthened vehicle efficiency standards and investment in fast charging infrastructure are needed to accelerate the transition, which would prevent 150,000 premature deaths and save $1.3 trillion in health environmental costs by 2050.
For a deeper dive:

The Guardian, Fast Company, E&E, Morning Consult, Canary Media

For more climate change and clean energy news, you can follow Climate Nexus on Twitter and Facebook, sign up for daily Hot News, and visit their news site, Nexus Media News.
The Gowanus Canal in Brooklyn, New York, a polluted nearly 2 mile-long waterway that is an EPA Superfund site. Jonathan Macagba / Moment / Getty Images
Thousands of Superfund sites exist around the U.S., with toxic substances left open, mismanaged and dumped. Despite the high levels of toxicity at these sites, nearly 21 million people live within a mile of one of them, according to the U.S. Environmental Protection Agency (EPA).
The National Weather Service station in Chatham, Massachusetts, near the edge of a cliff at the Monomoy National Wildlife Refuge. Bryce Williams / National Weather Service in Boston / Norton
A weather research station on a bluff overlooking the sea is closing down because of the climate crisis.
The National Weather Service (NWS) station in Chatham, Massachusetts was evacuated March 31 over concerns the entire operation would topple into the ocean.
"We had to say goodbye to the site because of where we are located at the Monomoy Wildlife Refuge, we're adjacent to a bluff that overlooks the ocean," Boston NWS meteorologist Andy Nash told WHDH at the time. "We had to close and cease operations there because that bluff has significantly eroded."
Chatham is located on the elbow of Cape Cod, a land mass extending out into the Atlantic Ocean that has been reshaped and eroded by waves and tides over tens of thousands of years, The Guardian explained. However, sea level rise and extreme weather caused by the climate crisis have sped that change along.
"It's an extremely dynamic environment, which is obviously a problem if you are building permanent infrastructure here," Andrew Ashton, an associate scientist at Cape-Cod based Woods Hole Oceanographic Institution, told The Guardian. "We are putting our foot on the accelerator to make the environment even more dynamic."
This was the case with the Chatham weather station. It used to be protected from the drop into the ocean by about 100 feet of land. However, storm action in 2020 alone washed away as much as six feet of land a day.
"We'd know[n] for a long time there was erosion but the pace of it caught everyone by surprise," Nash told The Guardian. "We felt we had maybe another 10 years but then we started losing a foot of a bluff a week and realized we didn't have years, we had just a few months. We were a couple of storms from a very big problem."
The Chatham station was part of a network of 92 NWS stations that monitor temperature, pressure, humidity, wind speed and direction and other data in the upper atmosphere, The Cape Cod Chronicle explained. The stations send up radiosondes attached to weather balloons twice a day to help with weather research and prediction. The Chatham station, which had been observing this ritual for the past half a century, sent up its last balloon the morning of March 31.
"We're going to miss the observations," Nash told The Cape Cod Chronicle. "It gives us a snapshot, a profile of the atmosphere when the balloons go up."
The station was officially decommissioned April 1, and the two buildings on the site will be demolished sometime this month. The NWS is looking for a new location in southeastern New England. In the meantime, forecasters will rely on data from stations in New York and Maine.
Nash said the leavetaking was bittersweet, but inevitable.
"[M]other nature is evicting us," he told The Cape Cod Chronicle.