What Neil Young and Pope Francis Have in Common
Jul. 01, 2015 08:12AM EST
Food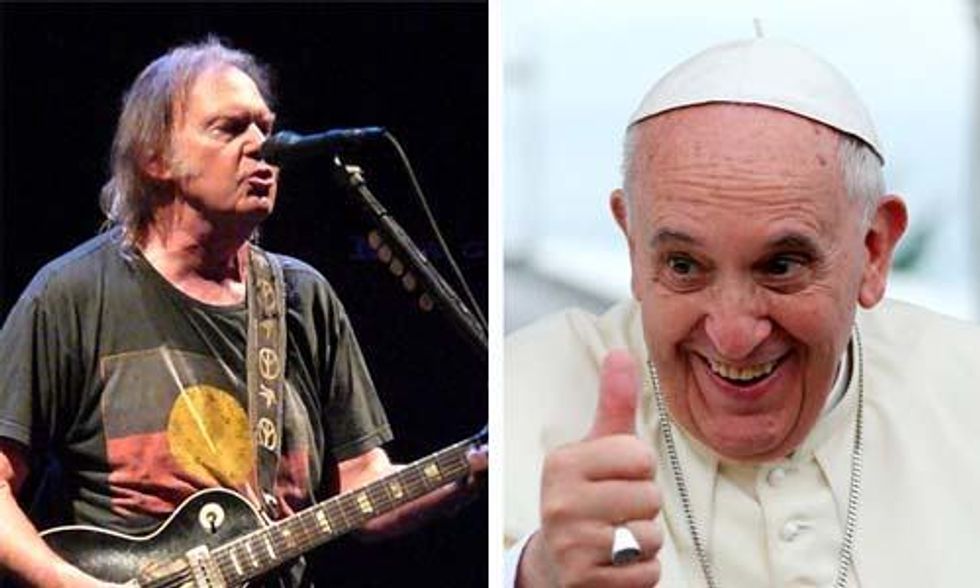 I imagine top executives at Monsanto are not huge fans right now of Neil Young or Pope Francis. The two might seem to lead very disparate lives. One is a life-long Canadian rocker and the other leads a flock of 1.2 billion Catholics. But lately the two have drawn the ire of corporate giants, particularly Monsanto, all over the world.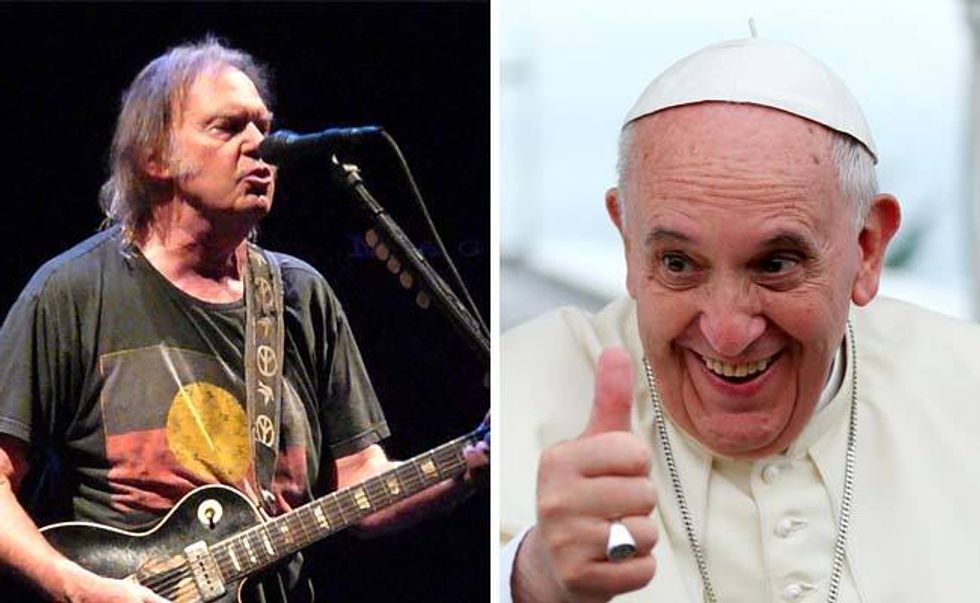 Neil Young's album, The Monsanto Years, was released June 29 and it's already causing quite a stir. Ahead of the album's release, Monsanto issued a statement criticizing Neil Young for perpetuating myths about the company.
According to Pitchfork, the album "fixes its crosshairs on the GMO-pimping agribusiness behemoth that has a stranglehold on the world's seed (and, by extension, food) supply, forcing farmers to comply their strict terms or be litigated into destitution." To be fair, Young doesn't just single out Monsanto. He takes on Wal-Mart, Chevron, Citizens United and Starbucks, just to name a few.
Last fall, Young made a very public boycott of Starbucks over its (and Monsanto's) alleged support of the Grocery Manufacturers Association's lawsuit to prevent Vermont from accurately labeling food. In April, a judge upheld Vermont's GMO-labeling law while the case continues.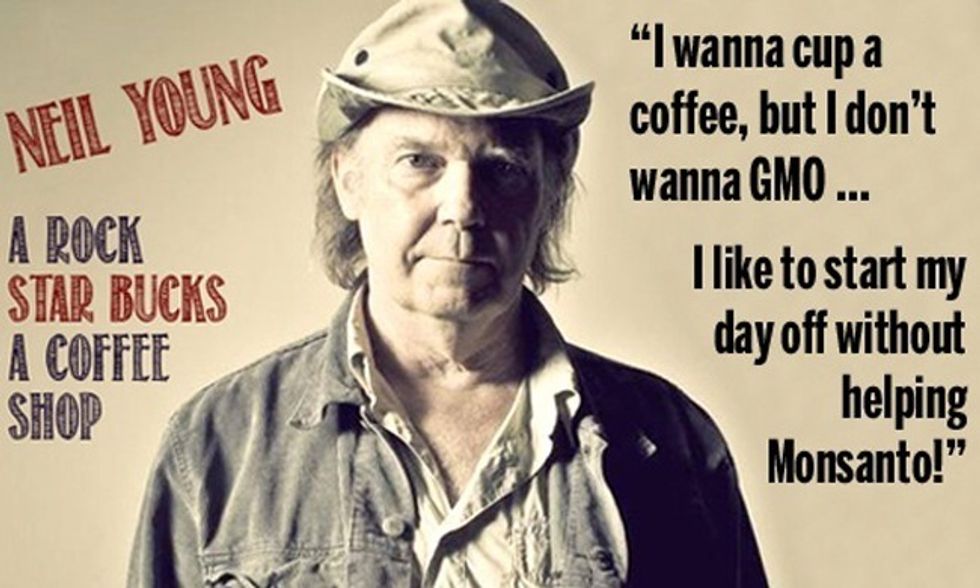 And unless you've been living in an off-grid community in the middle of nowhere (if so, that's awesome), then you are probably aware that Pope Francis released an encyclical earlier this month. In that encyclical, the religious leader did not mince words when it came to the dire need for immediate action on climate change.
But while his words on climate change might have gotten the most attention, the Pope also is a strong critic of genetically modified organisms (GMOs) and pesticides. The week before he released his encyclical, Pope Francis hosted the 39th UN Food and and Agriculture Organization conference at the Vatican. During the conference, the Pontiff took the opportunity to condemn multinational corporations like Monsanto for choosing profits over people.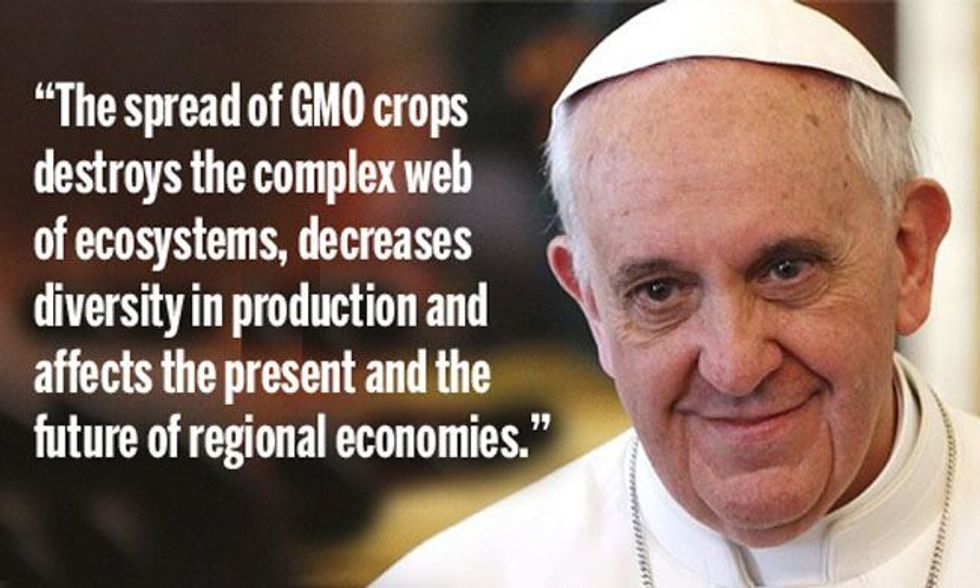 And in the Pope's encyclical, he denounced pesticides and GMO crops, declaring "the spread of these crops destroys the complex web of ecosystems, decreases diversity in production and affects the present and the future of regional economies."
At the heart of all of these issues is how the poor and marginalized are adversely affected by problems like climate change, unjust food policies, exposure to toxic pesticides, and the concentration of wealth and land in the hands of a few. Pope Francis and Neil Young are both tirelessly dedicated to putting the needs of the poor and marginalized first and preserving the environment for future generations.
YOU MIGHT ALSO LIKE
Pope or Kochs: Republicans, Who Do You Stand With?
Q & A With Green Party Presidential Candidate Jill Stein
Think Today's Refugee Crisis is Bad? Climate Change Will Make it a Lot Worse
EcoWatch Daily Newsletter