Whale Testicle Beer Ignites Controversy
Jan. 13, 2015 08:49AM EST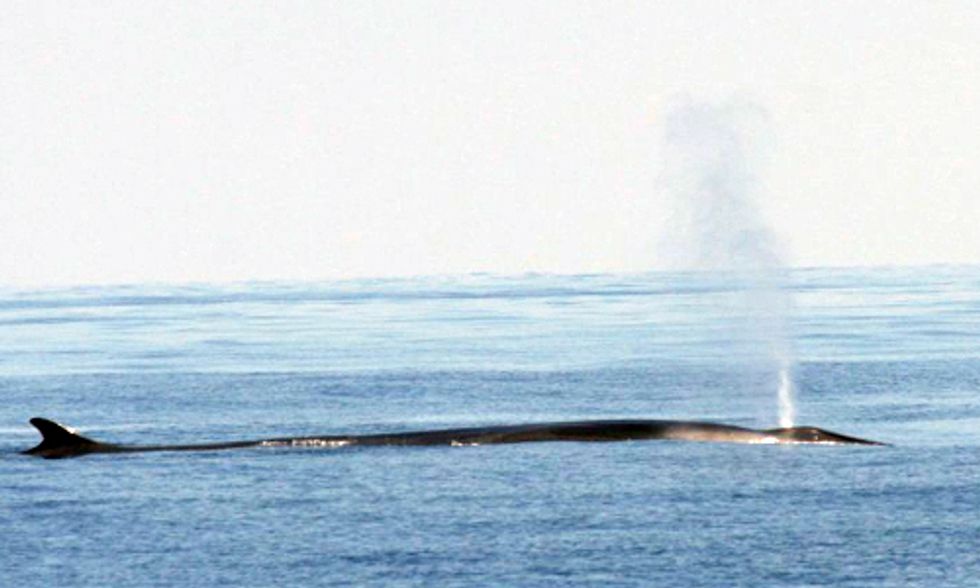 Thorri is a midwinter month on the Icelandic calendar. It's also the name of a festival that's an excuse to party, drink and eat during the long, dark, cold season in that northern nation. But, according to The Guardian of London, conservationists are furious about one product being prepared for this year's festival: beer brewed with fin whale testicles smoked with dry sheep dung. Yum—book my flight now!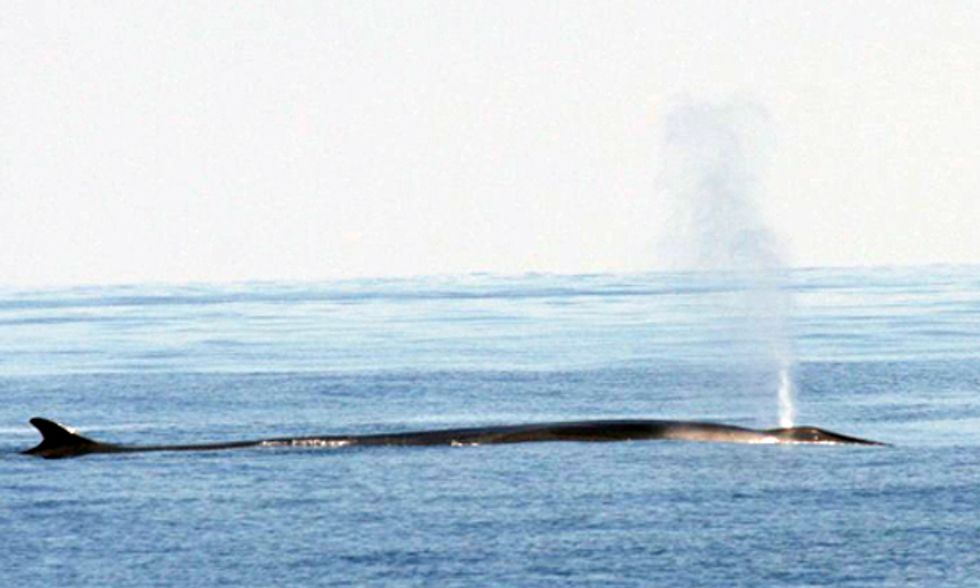 It's being produced for the festival by Icelandic brewery Stedji as a followup to its controversial beer of last year. That one was made from whale meal, an assortment of whale parts which Stedji brewery owner Dagbjartur Ariliusson said is "very protein-rich and has almost no fat in it. That, along with the fact that no sugar is added, makes this a very healthful drink and people will be true Vikings drinking it." The beer sold out, apparently encouraging Stedji to up the ante.
Ariliusson told The Guardian, "We live in a country that allows whaling and the whaling is very well controlled by the Icelandic authorities, but fisheries here are self-sustainable and very responsible. According to our research the fin whale in North Atlantic is not at risk of extinction."
That's not what conservationists are saying. The 80-ton fin whale has been listed in the past as endangered due to the commercial whaling industry of the 20th century although the population has stabilized due to fishing restrictions.
Vanessa Williams-Grey, anti-whaling campaigner at Whale and Dolphin Conservation, calls the latest beer "truly scraping the bottom of the barrel."
"There is more to this than mere sensationalism," she posted on her blog. "This is a calculated move, not only to dishonor a beautiful and endangered creature by using its most intimate of body parts as a marketing tool, but also sends a clear 'two fingers' to the conservation community and those who love and respect whales. It is cynical, but it is also desperate. [Icelandic whaling company owner Kristjan] Loftsson is likely sponsoring this beer and it will be costing him a lot of money, at a time when he is experiencing increasing difficulty in offloading whale meat, even to Japan. Right-minded people would no sooner drink beer brewed with whale testicles than they would order similar drinks made with tiger, elephant or rhino testicles and our hope, of course, is that visitors to Iceland will treat this latest offering with the disdain it deserves."
Apparently, not all Icelanders are the "true Vikings" Ariliusson referred to. In the comments on Williams-Grey's post, Kristjan Hjalmarsson wrote, "As an Icelander I am more than willing to say that this is one disgusting product and also happens to be derived from an animal that unfortunately was hunted and killed in a very barbaric and inhumane fashion. Stick this beer where the sun doesn't shine."
According to Ariliusson though, people will eagerly drink up, referring to Thorri foods made from rams' testicles and rotten sharks, as well as the success of last year's offering.
"We consider this ingredient to be in the style of Thorri," he said.
YOU MIGHT ALSO LIKE
New Study Reveals Whales as Marine Ecosystem Engineers
Iceland Violates Global Trade Ban on Whale Products, U.S. Considering Sanctions
EcoWatch Daily Newsletter