This website uses cookies to ensure you get the best experience while browsing it. By clicking 'Got It' you're accepting these terms.
We Can't Prevent Cancer Until We Prevent Exposure to Cancer-Causing Chemicals
Nov. 30, 2012 10:27AM EST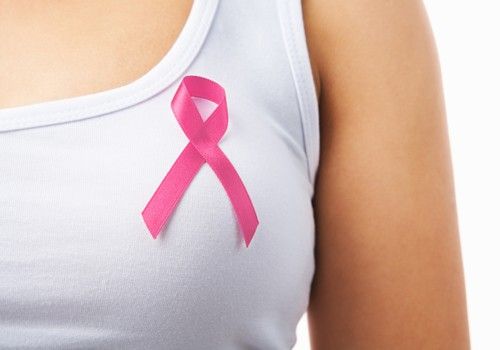 Photo courtesy of Shutterstock
An editorial in Nature this week—one of the top scientific journals in the world—criticizes the U.S. National Breast Cancer Coalition for setting an unrealistic and unscientific public promise to beat breast cancer by 2020. Now, don't get me wrong, I would do almost anything to be able to prevent cancer, and also, learning disabilities, reproductive impairments and birth defects. Who wouldn't? I'll tell you who, the American Chemistry Council (ACC). ACC is the trade group that represents its chemical manufacturer corporate members by defending the toxic chemicals that cause cancer and other health harms. My colleague Daniel Rosenberg blogged about a recent report by Common Cause, Toxic Spending: The Political Expenditures of the Chemical Industry 2005-2012 that documents the hundreds of millions of dollars the chemical industry spends on lobbying, political advertising and campaign contributions. 
Here's some evidence that show that the ACC defends cancer-causing chemicals that you and your family are exposed to. A scientific study out this week found that the foam in our household furniture like couches contains detectable levels of many harmful chemicals, including ones like chlorinated-Tris long-known to cause cancer, placed there on purpose as a flame retardant. Chlorinated-Tris was banned from children's pajamas in the 1970s because of its health risks, but it is still frequently used in the sofa's that children sit on, and ends up in the house dust that children touch, along with other harmful and unnecessary chemicals made by ACC member corporations. ACC is reported in a news response saying that there is no evidence that the levels found in the furniture would cause health problems, and the chemicals provide valuable escape time from house fires although this claim was proved false by government studies of the Consumer Product Safety Commission.
Defending cancer-causing chemicals is standard operating procedure for the ACC, acting on behalf of some of the biggest chemical companies in the world including Dow, DuPont, BASF and Exxon. Some of the ACC's recent cancer-promoting activities include the following:
ACC efforts to derail the congressionally mandate Report on Carcinogens issued biennially by the National Institutes of Health have been reported in an op/ed by the New York Times columnist Nicholas Kristof, The Cancer Lobby.
This past spring the Chicago Tribune reported that large chemical manufacturers including ExxonMobil, Dow Chemical and BASF Corp. were blocking the Environmental Protection Agecny (EPA) from listing their toxic products as "chemicals of concern," going so far as to tell the White House rules office in closed-door meetings that "the chemicals they make are safe" despite increasing scientific evidence to the contrary.
And, in a five-part investigative expose titled, Chemical companies, Big Tobacco and the toxic products in your home, the Chicago Tribune pulled the curtain back on dishonest and manipulative tactics of the chemical industry to defend the continued use of toxic flame retardants in household furniture and other consumer products. Their tactics include generating false scientific data and setting up phony consumer groups to misrepresent information to the public and regulators.
The ACC is currently opposing a new LEED Green Building ratings proposal that would give builders credits for not using materials that contain chemicals that cause cancer, birth defects and other harmful environmental and health impacts.
Unfortunately, there are many other ACC's pro-cancer activities that are documented in the blog of my colleague, Daniel Rosenberg.
Most of us really would like to prevent breast and other cancers, but it won't happen without getting effective regulation of cancer-causing chemicals. The President's Cancer Panel (appointed by President George W. Bush), in a 2010 report concluded that "the true burden of environmentally induced cancer has been grossly underestimated" and specifically called for reform of our federal toxic chemical regulations (called the Toxic Substances Control Act or TSCA) which the cancer panel called "the most egregious example of ineffective regulation of chemical contaminants." Other organizations calling for reform of TSCA include the American Medical Association, National Medical Association and American Nurses Association.  
This reform, the Safe Chemicals Act (S.847) needs your public support!
This week's editorial in Nature is dead right! Empty promises by well-meaning groups to beat cancer only serve to provide false hope and dismiss justified concerns by consumers and environmental health experts. We will begin to beat back cancer when we reduce, control and eliminate the industrial chemicals that cause cancer and end up the places we live, play, learn and work. You can help by supporting the Safe Chemicals Act. Share this article with your friends and on your social media pages. Congress needs to know that you want them to pass this important legislation.
Visit EcoWatch's BIODIVERSITY pages for more related news on this topic.
EcoWatch Daily Newsletter
A vegan diet can improve your health, but experts say it's important to keep track of nutrients and protein. Getty Images
By Dan Gray
Research shows that 16 weeks of a vegan diet can boost the gut microbiome, helping with weight loss and overall health.
A healthy microbiome is a diverse microbiome. A plant-based diet is the best way to achieve this.
It isn't necessary to opt for a strictly vegan diet, but it's beneficial to limit meat intake.
New research shows that following a vegan diet for about 4 months can boost your gut microbiome. In turn, that can lead to improvements in body weight and blood sugar management.
Students gathered at the National Mall in Washington DC, Sept. 20. NRDC
By Jeff Turrentine
Nearly 20 years have passed since the journalist Malcolm Gladwell popularized the term tipping point, in his best-selling book of the same name. The phrase denotes the moment that a certain idea, behavior, or practice catches on exponentially and gains widespread currency throughout a culture. Having transcended its roots in sociological theory, the tipping point is now part of our everyday vernacular. We use it in scientific contexts to describe, for instance, the climatological point of no return that we'll hit if we allow average global temperatures to rise more than 2 degrees Celsius above preindustrial levels. But we also use it to describe everything from resistance movements to the disenchantment of hockey fans when their team is on a losing streak.
samael334 / iStock / Getty Images
Berries are small, soft, round fruit of various colors — mainly blue, red, or purple.
A glacier is seen in the Kenai Mountains on Sept. 6, near Primrose, Alaska. Scientists from the U.S. Geological Survey have been studying the glaciers in the area since 1966 and their studies show that the warming climate has resulted in sustained glacial mass loss as melting outpaced the accumulation of new snow and ice. Joe Raedle / Getty Images
By Mark Mancini
On Aug. 18, Iceland held a funeral for the first glacier lost to climate change. The deceased party was Okjökull, a historic body of ice that covered 14.6 square miles (38 square kilometers) in the Icelandic Highlands at the turn of the 20th century. But its glory days are long gone. In 2014, having dwindled to less than 1/15 its former size, Okjökull lost its status as an official glacier.
Members of Chicago Democratic Socialists of America table at the Logan Square Farmers Market on Aug. 18. Alex Schwartz
By Alex Schwartz
Among the many vendors at the Logan Square Farmers Market on Aug. 18 sat three young people peddling neither organic vegetables, gourmet cheese nor handmade crafts. Instead, they offered liberation from capitalism.
Hackney primary school students went to the Town Hall on May 24 in London after school to protest about the climate emergency. Jenny Matthews / In Pictures / Getty Images
Bird watching in the U.S. may be a lot harder than it once was, since bird populations are dropping off in droves, according to a new study.