This website uses cookies to ensure you get the best experience while browsing it. By clicking 'Got It' you're accepting these terms.
We Can Keep the Lights on Without Nuclear Power
Oct. 23, 2012 08:34AM EST
Energy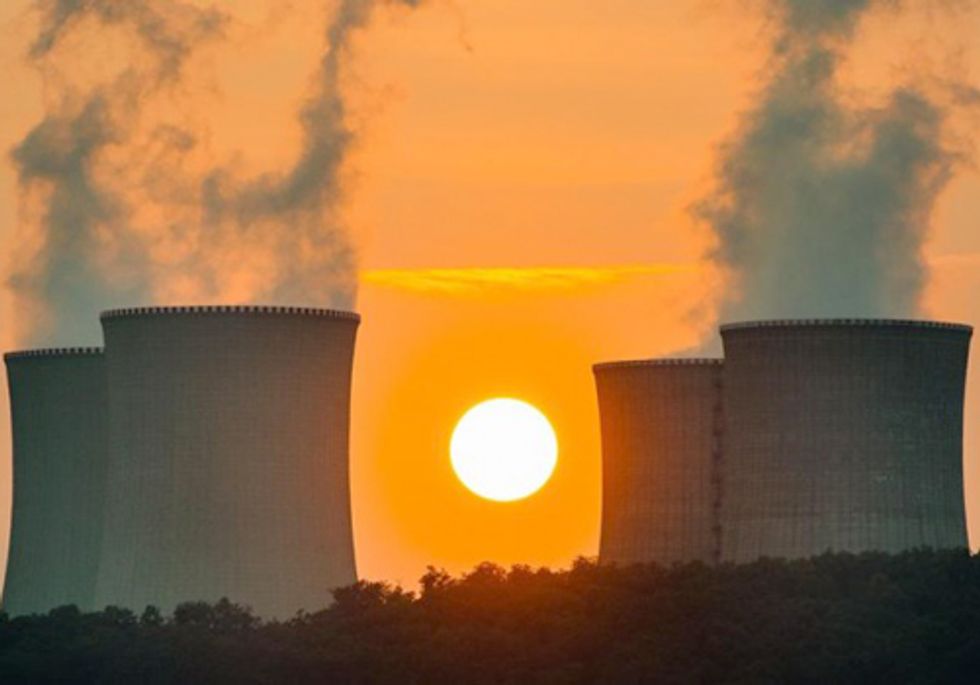 The government's nuclear plan isn't going to happen. Government wants to offer ever larger subsidies trying to keep the nuclear industry afloat, but here's a "Plan B" that keeps the lights on without new reactors.
Instead of building reactors, we should use less electricity
The government has never taken power saving seriously, even though the cheapest power station is the one we never have to build. Over the summer, the Department for Energy and Climate Change announced that we could reduce our electricity needs by 40 percent by 2030. Coincidentally, that's exactly the percentage of our electricity mix that they envisage coming from nuclear power.
We don't need to make savings of 40 percent to make nuclear redundant. But getting a grip on how much power we use is critical, because it makes it easier for renewables to fill the gap.
Renewables can meet most of our electricity needs
Renewables should be a massive success story for the UK. We've got more wind resources than we know what to do with. By 2016 onshore wind should be cheaper than gas, and by 2024 offshore wind will be too. The cost of solar and other technologies are also falling.
The Committee on Climate Change say that by 2030, renewables could provide 65 percent of our electricity. That's assuming we don't take power saving seriously—if we did, then renewables could play an even greater part, providing up to 88 percent of our electricity.
Improving flexibility and integrating heat and power policy is key
Renewable electricity is inherently variable, although we are getting very good at predicting when the wind will blow and when it won't. To make sure we always have enough power, we need to make the power grid more flexible. One way to do this is with interconnectors to other countries, so we can sell power abroad when we have too much and buy more when we're running low.
Another option is to integrate industrial heat and power. That means combined heat and power but on windy days we could use the excess electricity to run smelters and other heat generating industrial processes. The price of electricity already crashes when the wind is blowing so this should help energy intensive companies reduce their bills too.
None of this will happen while we cling to nuclear
We can quibble over exactly what percentage of our power comes from wind, and how many interconnectors we should build to Ireland or Norway. But it is absolutely clear that a nuclear-free power sector is possible and that it will only happen when Ministers and civil servants accept that no one can afford to build new reactors.
Over the past decade or so, government has moved heaven and earth to try to make new reactors work. They have failed to deliver. If we are to keep the lights on, keep bills under control and stop climate change then Ministers must draw a line under this shambles and get behind a future that's powered by renewables.
Visit EcoWatch's NUCLEAR and RENEWABLES page for more related news on this topic.
EcoWatch Daily Newsletter
California Gov. Gavin Newsom speaking with attendees at the 2019 California Democratic Party State Convention at the George R. Moscone Convention Center in San Francisco.
Gage Skidmore
/ Flickr /
CC BY-SA 2.0
California Gov. Gavin Newsom imposed new restrictions on oil exploration in his state yesterday by putting a moratorium on hundreds hydraulic fracturing permits until the projects are reviewed by independent scientists, as the AP reported.
The endangered Houston toad. Courtesy of U.S. Fish and Wildlife Service
While the planet continues to heat up, almost every single one of the 459 species listed as endangered in the U.S. will struggle as the climate crisis intensifies, according to new research published in the journal Nature Climate Change.
"This singular scientific achievement was accomplished at Heliogen's commercial facility in Lancaster, California."
Heliogen
A startup backed by Bill Gates unveiled a breakthrough solar technology Tuesday that could free heavy industry from fossil fuels.
Rhodiola rosea is an adaptogenic herb that can help with chronic fatigue and stress-related burnout. Tero Laakso / Flickr
By Gavin Van De Walle, MS, RD
While everyone has specific life stressors, factors related to job pressure, money, health, and relationships tend to be the most common.
Stress can be acute or chronic and lead to fatigue, headaches, upset stomach, nervousness, and irritability or anger.
A video shows a woman rescuing a koala from Australia's wildfires.
VOA News / YouTube screenshot
More than 350 koalas may have died in the wildfires raging near the Australian town of Port Macquarie in New South Wales, but one got a chance at survival after a woman risked her life to carry him to safety.