Waterkeepers Worldwide Stand Strong Against Global Impacts of Coal Trafficking
Dec. 04, 2012 04:22PM EST
Energy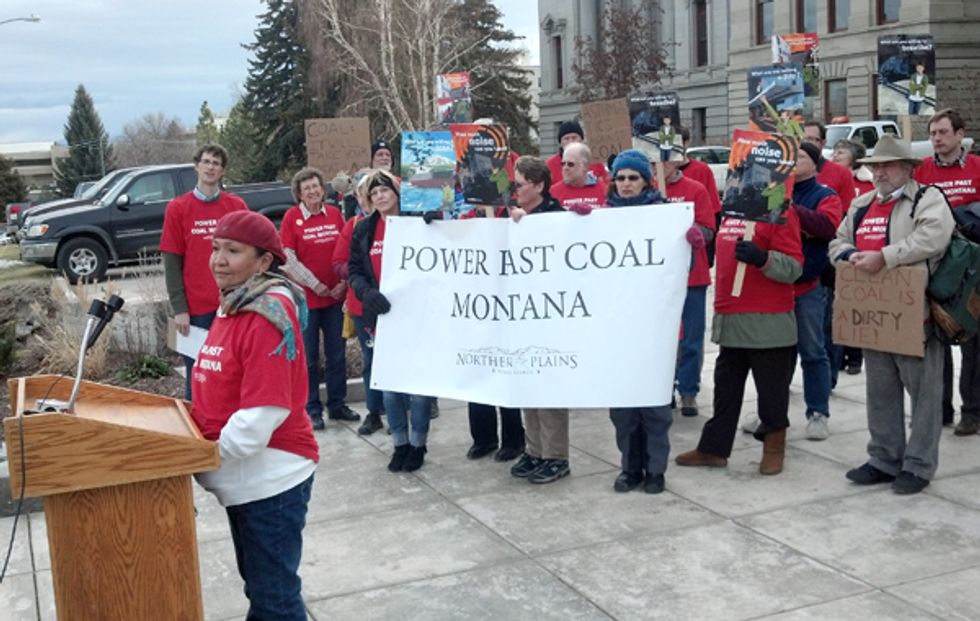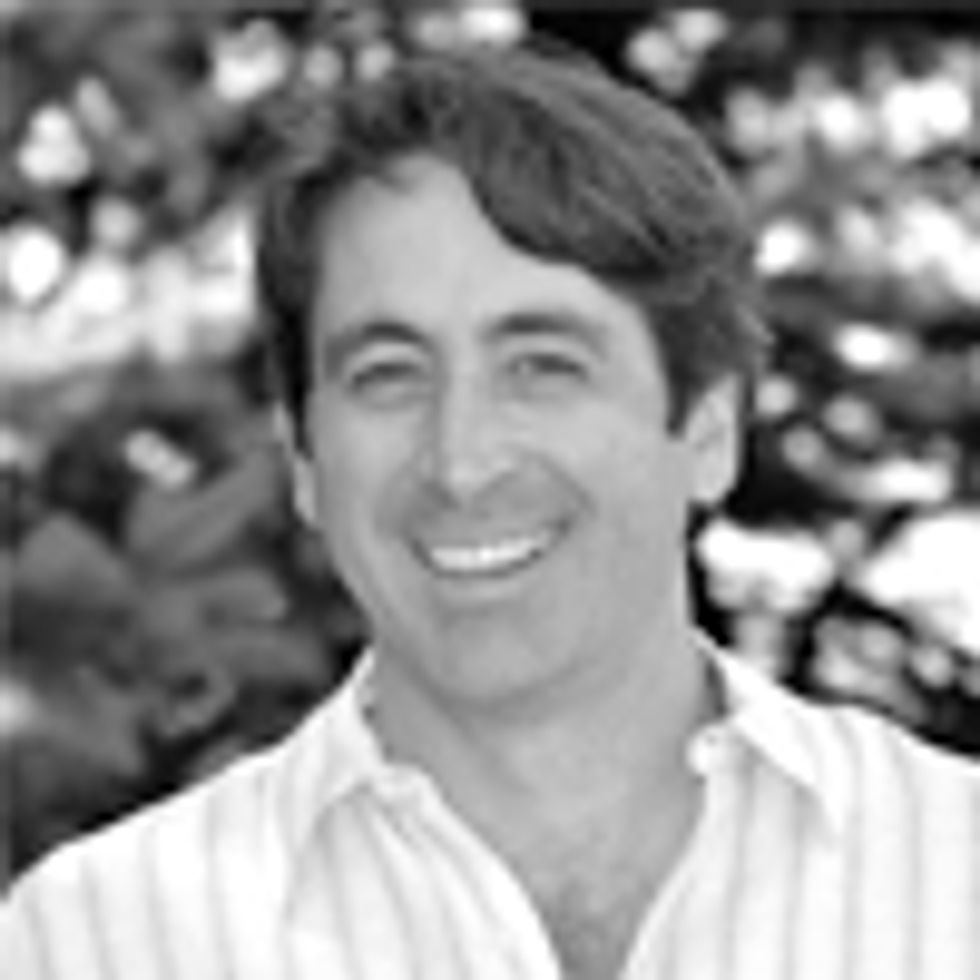 As you read this, the Army Corps of Engineers is holding a series of public hearings on a proposal to build the largest coal-export terminal in North America. A consortium of investors, myopically focused on profit, want to build the Gateway Pacific Terminal, a carbon-trafficking behemoth that is among the most ominous new climate-killing proposals to hit the U.S. in the last century. 
The project's investors are seeking to construct the giant export terminal near Bellingham, Washington, a move which would  significantly accelerate the deadly effects of climate change in the name of profit for the corporate shareholders. Standing in the path of this madness is a growing movement of Waterkeepers and citizens from across the globe.
They are using the public hearings as an opportunity to call for environmental impact statements (EIS) that fully evaluate and report the "cumulative impacts" of export terminals on communities where the coal will be mined, transported, shipped and burned.
Waterkeeper Alliance will attend the hearings on Dec. 4 in Spokane and Dec. 13 in Seattle to ask that hearing officers fully calculate the true cost to every community and waterway that will be effected by expansion of U.S. coal exports.
Here are just a few of the planet-wide impacts articulated by our Waterkeepers in China, India, Bangladesh and the U.S. that we will report at the hearings:
Lake Pend Orielle Waterkeeper — Shannon Williamson, Sandpoint, Idaho, U.S.:
Big coal companies intend to expand their West Coast foreign exports up to approximately 160 million tons of coal per year. Coal is a highly-toxic substance, full of heavy metals, radioactive compounds and carcinogens and has the potential to severely degrade water quality. The coal, mined from the Powder River Basin in Wyoming and Montana, would be shipped westward in open rail cars on its way to proposed export facilities in Washington and Oregon. 
The proposed route for transport includes approximately 30 miles of shoreline directly adjacent to and over Lake Pend Oreille. With the increase in coal exports, Bonner County stands to see as many as 66 additional coal trains per day if all of the proposals are approved. Bonner County, and Sandpoint in particular, already experience approximately 60 trains per day, a handful carrying coal. 
According to BNSF Railway, coal trains lose up to 3 percent of their load as they pass through cities, towns, farms, ranches and across rivers, lakes and streams. According to Oregon Physicians for Social Responsibility, that can be as much as 500 pounds of coal dust for every 500 miles traveled. This has caused such grave concerns about human health impacts, that the doctors issued a report of medical journal articles that shows how coal dust is associated with emphysema, chronic bronchitis, pulmonary fibrosis and environmental contamination through the leaching of heavy metals. 
Lake Pend Oreille in Northern Idaho is not only a recreational gem, but also serves as a drinking-water source for thousands.  Coal dust deposition into the water will chronically degrade the quality of this resource, and a derailment adjacent to or over the lake would be devastating.   Idaho is also the nation's number-one producer of potatoes and trout. Idaho doesn't need coal dust contaminating our precious natural resources or our communities. The Army Corps of Engineers needs to fully quantify all the environmental impacts of the Gateway Pacific Terminal. Here in Idaho, it will have profoundly negative consequences to all the communities in the path of the coal trains.
Waterkeepers Washington, a coalition of Puget Soundkeeper Alliance, Columbia Riverkeeper, North Sound Baykeeper and Spokane Riverkeeper:
The very same coal train problems that would plague Lake Pend Oreille (if the Gateway Pacific  coal terminal is built) will roll on down the Columbia River, cutting off tribes from their traditional fishing grounds, dividing small towns in half, and continuing the slow but steady pollution of the Columbia and nearby communities. Once those trains turn north, they pass through every population center of western Washington en route to Cherry Point where the Gateway Pacific coal terminal would be the transhipment point for approximately 48 million tons of  U.S.-owned coal en route to Asian markets.
It's at Cherry Point, where the land meets the sea and where trains would offload to international carriers, that the more disturbing set of problems start. Cherry Point is an Aquatic Reserve managed by the state of Washington. Why? Because the qualities that make it tempting to build thousands of feet of pier and wharf to accommodate deep-draft bulk carriers—low angle access to the water and a steep near-shore dropoff—are the same qualities that make it one of the most productive ecosystems in the Puget Sound area, with high nutrient density and a unique species of fish, the Cherry Point Pacific herring, a species that is crucial for the entire food chain, including Chinook salmon and orcas.
The highest risk of all stems from shipping the coal from Cherry Point out to the Pacific through two of the busiest waterways in North America—Rosario and Haro Straits—which are already crowded with deep-draft container ships, oil tankers, and tar sands tankers. The addition of nearly 1,000 transits each year of Cape and Panamax class ships, with none of the safety requirements of oil tankers, is a disaster waiting to happen.
Not only is a single substantial oil spill the number one threat to the survival of the endangered resident orca population, but the Washington Department of Ecology calculates that one major oil spill would cost the state over $10 billion in cleanup costs and threaten the loss of 165,000 jobs. That's not a risk worth taking.
This coal terminal is being sold to residents of the area as a job creator. The reality is that the impacts on watersheds along the railroad right of way, on Cherry Point itself, on crab and salmon fishing jobs, on tourism and recreation jobs, on the reputation of the area, all combine to make Gateway Pacific Terminal a water-polluting, taxpayer-subsidized job killer. The sole reason the proposal exists is for investors in Peabody, Goldman Sachs, BNSF Railway, and SSA Marine to make a fortune from federally-owned coal by shipping it to Asian countries.
Yamuna Waterkeeeper — Minakshi Arora, Delhi, India:
With 500 new coal plants under construction or proposed in India, more and more people in our country have joined forces to oppose them. The water contamination, air pollution, land seizures and destruction of agricultural land that result from coal-fired power plant construction has caused thousands of Indians to demonstrate, initiate legal challenges to permits, go on hunger strikes and blockade roads and railways.
Mercury from coal is poisoning our food, water and land. Because of this people are facing grim inventory of illnesses including infertility, anemia and high blood pressure. This is a picture of Indian activists with Karnataka Rajva Raitha Sangha blocking the Mangalore-Mumbai Matsyagandha Express train to protest coal shipments.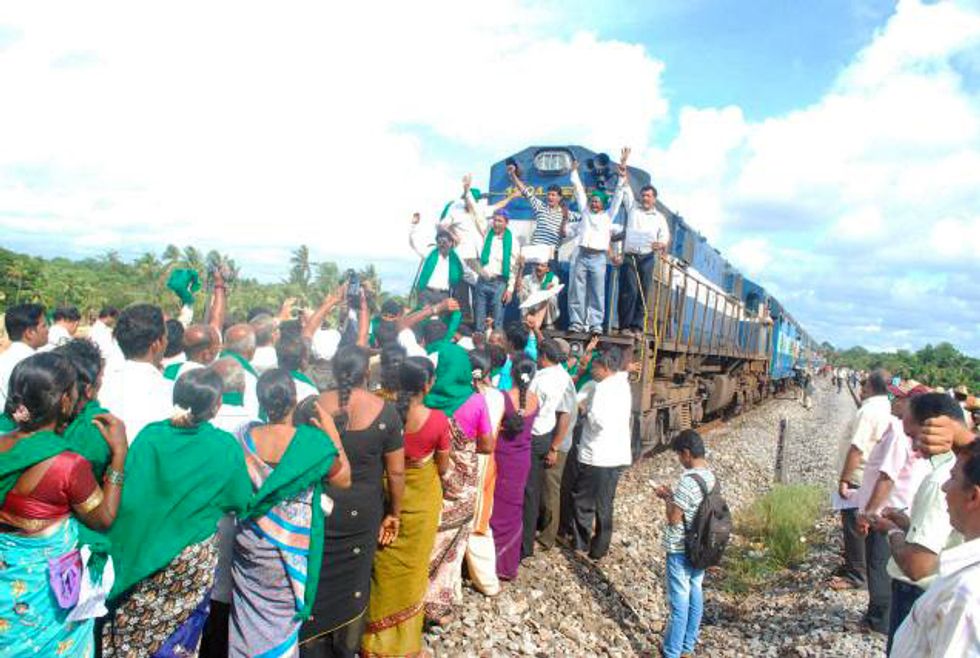 Here in India, we are working hard to stop the transport and increased consumption of coal within our own country. The last thing we need is additional coal from the U.S. to further poison and displace our people.    
Buriganga River Waterkeeper — Sharif Jamil, Dhaka, Bangladesh:
Currently in Bangladesh coal-based power plants are under construction near areas of the country with particularly fragile ecosystems. Rampal power plant is a project that will burn coal inside the Sundarbans, a EUNESCO World Heritage site. The Poshur River and hundreds of waterways inside this unique mangrove forest will be directly affected. We, as environmental activists along with the civil society leaders of Bangladesh are protesting such projects since their inception.
Bangladesh is widely recognized as one of the worlds most vulnerable nations to climate change because it is less than 20 feet above sea level.  One of the worst floods in modern world history struck the country in September of 1998. It killed 1,050 people and made 25 million more homeless. It is has been estimated that sea level rise caused by climate change could result in as many as 30 million climate refugees in Bangladesh. Coal-fired power plants are the largest source of human-made carbon emissions that contribute to climate change. If constructed, the Gateway Pacific Coal terminal would become North America's largest coal export facility. It will fuel ever-faster-rising sea levels that will drown the people of Bangladesh. Millions of peoples' lives and livelihoods are at stake. We respectfully ask the U.S. Army Corps of Engineers to consider the full impact that this facility will have on our nation of 150 million people.
Qiantang River Waterkeeper — Hao Xin, Hangzhou, China:
China should not become the dumping ground for the U.S. coal industry. Our people need clean air, not dirty U.S. coal. The Chinese government leads the world in its commitment to renewable energy. Subsidized coal from the U.S. is the greatest impediment to that objective. China has set a goal to generate 20 percent of its energy from renewable sources by 2020. This vision is shared by many people within the Chinese environmental community, green businesses and civic leaders. As the worlds top two consumers of coal, the U.S. and China both need to make the shift to renewable energy. The Gateway Pacific Terminal is yet another subsidy to an antiquated and discredited technology that threatens the future of both of our countries and all of civilization. 
Waterkeeper Alliance and our Waterkeepers in Idaho, Washington, China, Bangladesh and India call on the Army Corps of Engineers to fully consider all the cumulative impacts of the Gateway Pacific Terminal. Those impacts are multi-state and multi-national. We urge the hearing officers to recognize this undeniable truth and conduct a proper environmental impact analysis that fully quantifies these global impacts.
Visit EcoWatch's COAL page for more related news on this topic.
--------
Click here to sign stop coal exports.

EcoWatch Daily Newsletter