Waterkeepers Paddle for 40th Anniversary of Clean Water Act
Sep. 18, 2012 02:14PM EST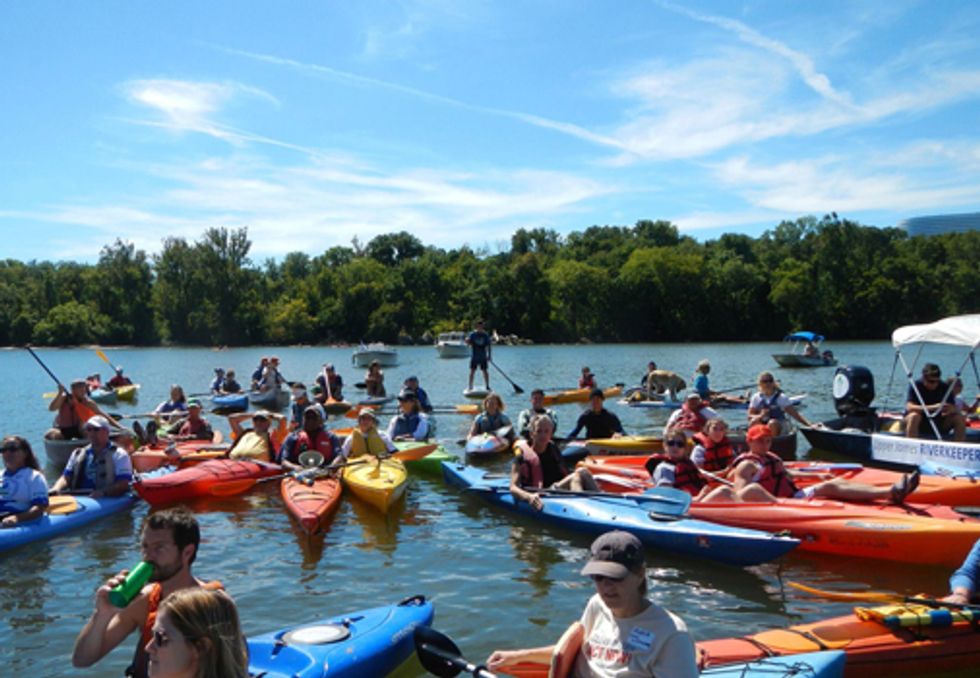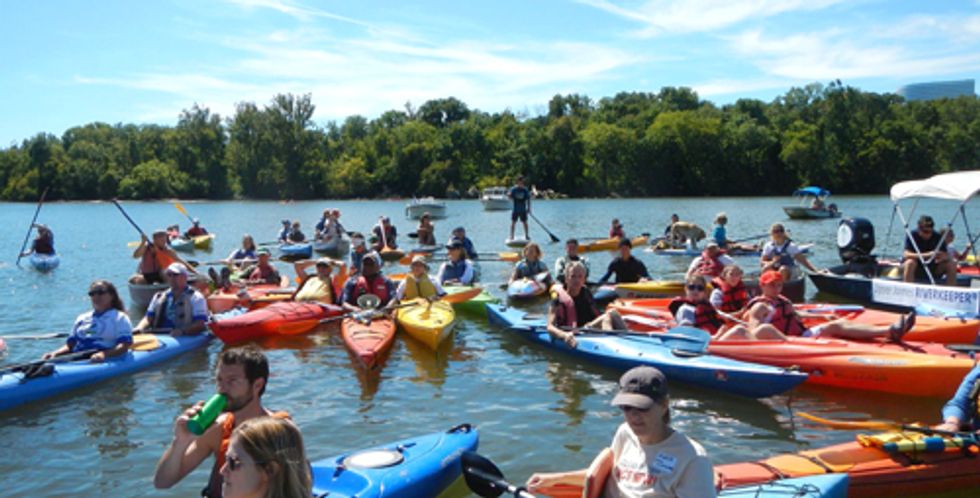 Waterkeepers from around the country joined more than a hundred paddlers on the Potomac River in Washington, D.C. to rally for clean water on Sept. 15. Paddlers, including more than 30 Waterkeeper organizations from Shenandoah Riverkeeper in Virginia to Klamath Riverkeeper in California, brought their boats, kayaks, canoes and stand up paddle boards and congregated under Key Bridge. They demonstrated solidarity for the Clean Water Act by paddling together towards the Georgetown waterfront.
It was the largest gathering of Waterkeepers on the Potomac ever. It was an amazing sight.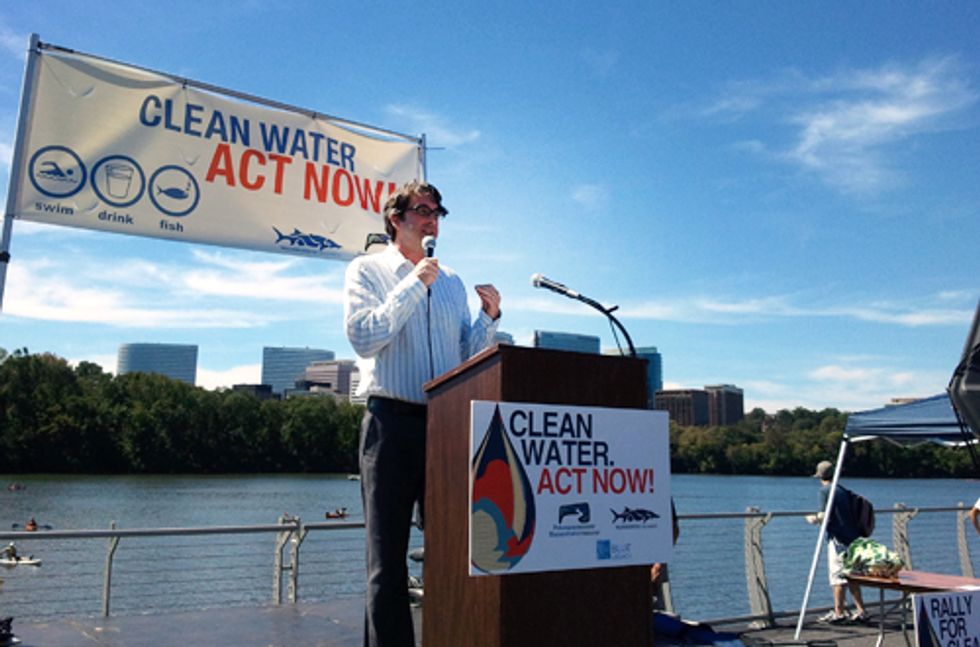 Marc Yaggi, Waterkeeper Alliance executive director, opened the rally, addressing both the spectators at Georgetown Waterfront Park and paddlers in the water. He was followed by speakers, Jeff Corbin senior advisor for the Environmental Protection Agency for Chesapeake Bay, David Baron managing attorney for Earthjustice and local Waterkeepers, all in agreement that the Clean Water Act works.
The Clean Water Act works for our economy, our health and our communities. Clean water creates jobs and it's more cost effective to invest in clean water than it is to clean polluted water. Clean water is essential for healthy families and communities.
As Potomac Riverkeeper Ed Merrifield reminded the audience, the human body is about two-thirds water and those living in the DC area "are mostly Potomac River."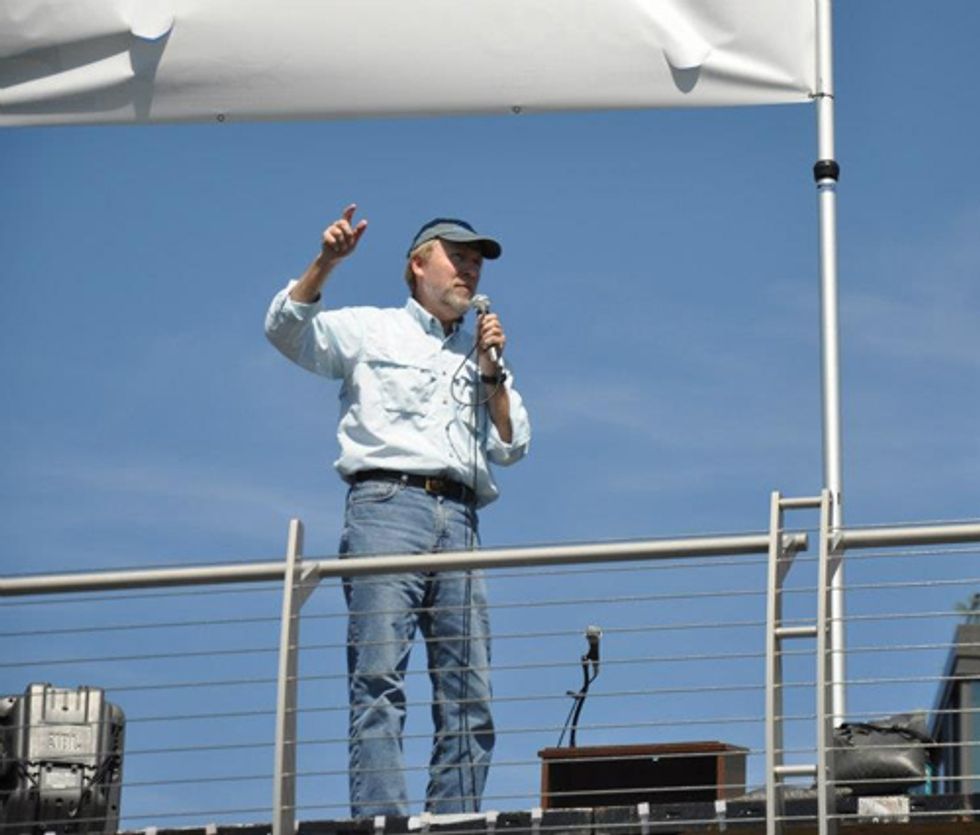 "We have a right to clean water! Let's uphold the Clean Water Act!" Baron said passionately. "[It] was a ray of hope 40 years ago." But now polluters and many in Congress are rolling back commonsense environmental protections.
Waterkeepers all around the nation use the Clean Water Act every day to protect local waterways. But is that enough? "Seventy percent of the Earth's surface is water. Shouldn't 70 percent of the world work on protecting that resource?" Corbin said.
The rally to celebrate the Clean Water Act's 40th Anniversary was a call to everyone to participate in the protection of clean water and to fight for the health of their families and communities.
"I want to say thank you to the 1972 Congress," Merrifield said. Let's ensure that 40 years from now, we can say thank you to ourselves for upholding what the 1972 Congress intended for future generations—drinkable, fishable, swimmable waters.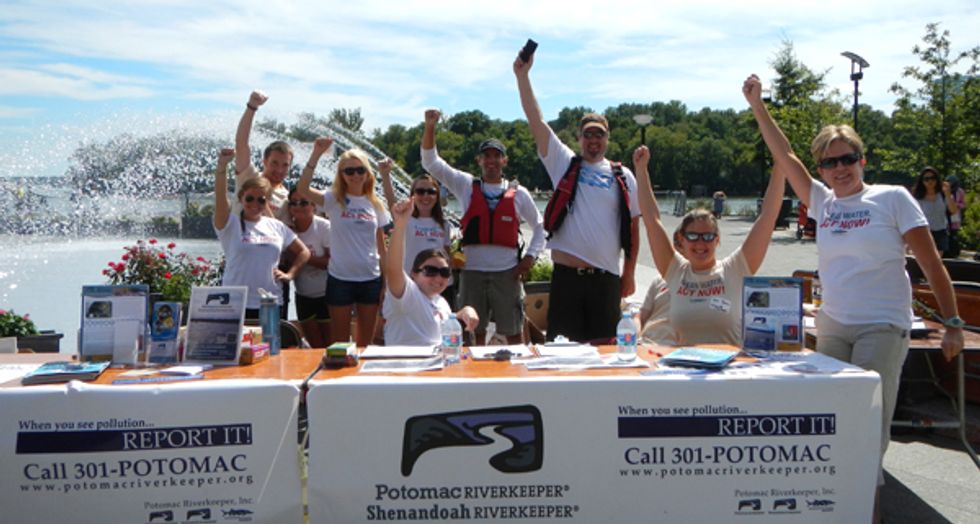 Visit EcoWatch's CLEAN WATER ACT page for more related news on this topic.
EcoWatch Daily Newsletter