Waterkeepers Join Thousands at Final Public Hearing on Proposed Coal Export Terminals
Dec. 13, 2012 02:59PM EST
Energy

Photo by Paul K. Anderson, www.paulkanderson.com.
A growing coalition of Northwest residents are traveling hundreds of miles to make sure agencies understand their strong opposition to dangerous coal transport through their communities. The outcry from citizen groups across the Northwest is in response to a proposed expansion of exported coal from Powder River Wyoming to industries in China, India and the Far East. As part of its plan, the coal industry threatens to send 60 new mile-long coal trains through many rail communities in Montana, Idaho, Oregon and Washington to five proposed export terminals, where the dirty carbon-based fuel will be loaded onto ships destined for Asia.
On Dec. 13, in Seattle, Washington, thousands are anticipated to attend the final public hearing to weigh in on a plan to build the largest of five proposed Northwest coal terminals near Bellingham, Washington. The proposed Gateway Pacific Terminal would be constructed in a wetland area adjacent to a critically important aquatic reserve, and would receive and export 48-54 million tons of coal per year.
The hearing takes place at 4 p.m. at the Washington Convention Center in Downtown Seattle. A rally and press conference precedes the hearing.
Waterkeepers from around the Northwest—including Chris Wilke, Puget Soundkeeper; Matt Krogh, North Sound Baykeeper; and Bart Mihailovich, Spokane Riverkeeper—are opposing the transport of coal and the construction of the terminals. Waterkeeper Alliance's National Director Pete Nichols will join local Waterkeepers to attend the hearing and to represent the dozens of other Waterkeepers across the U.S. and Asia that oppose coal exports.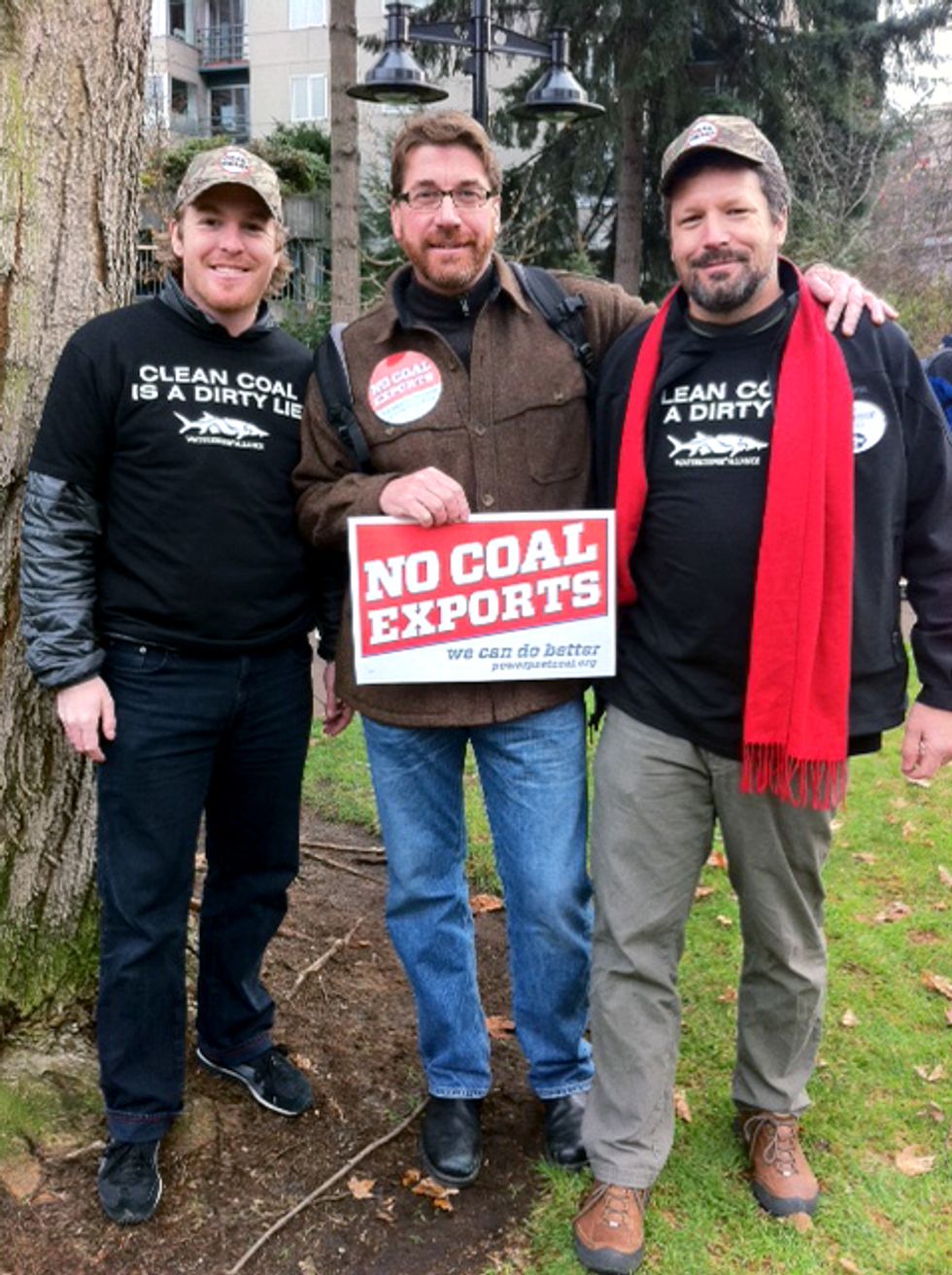 At the final hearing, attendees will renew calls on the Army Corps of Engineers to conduct an area-wide assessment of the proposed projects and to include a thorough evaluation of the dangers of snarled traffic, emergency response delays, threats to health and safety from toxic diesel and dangerous coal dust emissions, the risks of coal train derailments and marine spills, mercury emissions deposited in the Western U.S. from increased coal burning in Asia, climate impacts of additional coal development and costs to local businesses surrounding the rail line, and those reliant upon it to maintain a thriving business. In addition, there is a call for the Environmental Impact Statement produced for approval of the terminal to reflect the true impact of coal mining, transportation and burning, and whether or not global climate change is considered for the most dramatic proposed expansion in fossil fuel exports in years.
Visit EcoWatch's COAL EXPORTS page for more related news on this topic.
--------
Click here to sign stop coal exports.

EcoWatch Daily Newsletter