This website uses cookies to ensure you get the best experience while browsing it. By clicking 'Got It' you're accepting these terms.
Waterkeeper Alliance's Clean Water Act 40 Campaign
Jan. 26, 2012 05:22PM EST
Insights + Opinion
Celebrating 40 Years of Clean Water and Healthy Communities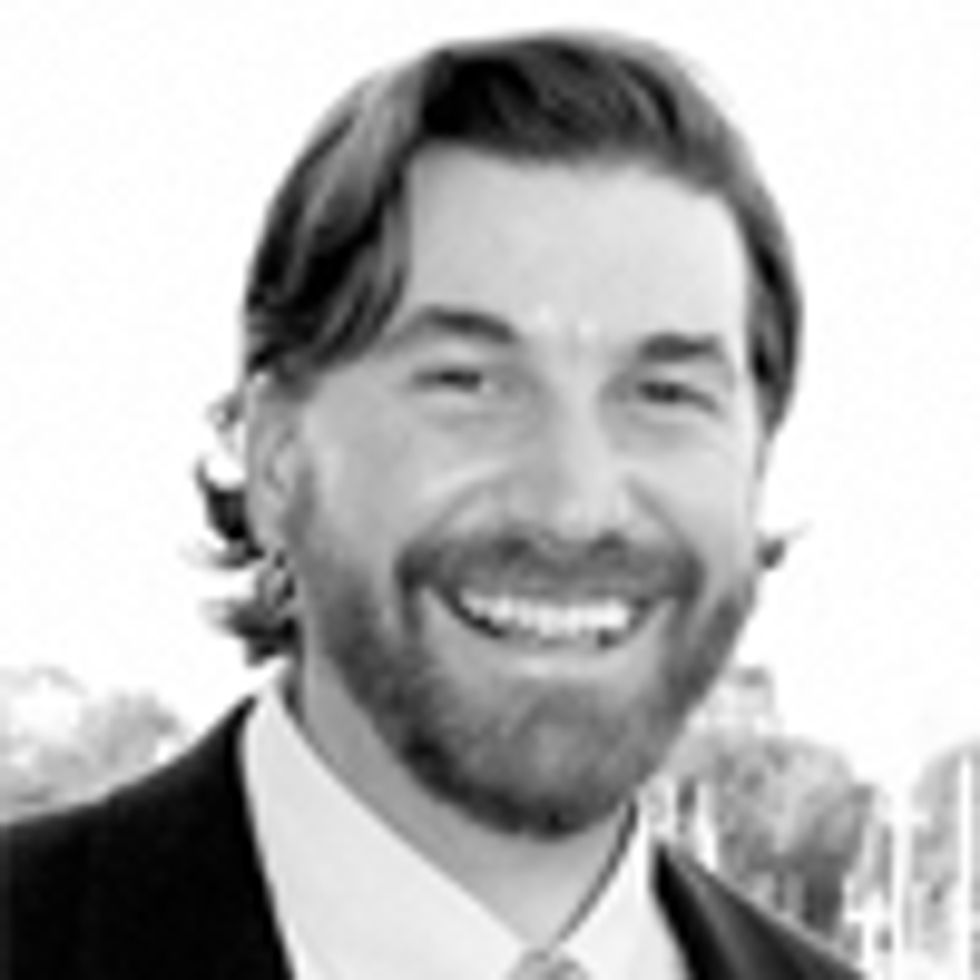 Nearly 40 years ago, Congress signed into law a historic piece of legislation that would turn the tide of our polluted waterways and hold big polluters accountable for their actions and attacks on the health of our communities. Prior to the Clean Water Act's enactment, the Cuyahoga River was so polluted that it was literally in flames, the majestic Hudson River's fishery was gone and Lake Erie was declared all but dead. This bold legislation put forward by visionaries in Congress returned control of our nation's waterways to the citizens of the United States as part of the public trust. However, today the concept of the public trust, the commons, is being quickly eroded by corporate polluters and their cronies in Congress who are determined to return to the era of using out nation's waterways as open sewers, toxic dumps and landfills.
Despite the fact that the Clean Water Act has been responsible for providing millions of Americans with opportunities to swim, drink and fish in clean water, every branch of our federal government—the  legislative, executive and judicial—has taken aim at the Act. The courts have worked to narrow the definition of "waters of the United States," and Congress has made efforts to continually chip away at the Act. Many states have even joined the party, cutting clean water enforcement budgets every time they face a fiscal challenge. Now, as we celebrate 40 years of clean water protections, our Congress is launching the most aggressive, nefarious attacks on our right to clean water in history.
As the Clean Water Act moves into its 40th year, it faces a midlife crisis not of its own doing, but by members of Congress who put the interest of the public aside to do the bidding of the corporate polluters that fill their campaign coffers. If their efforts succeed, they will cripple contemporary American democracy and undermine the most extraordinary body of environmental law in the world. We, as the voices of clean water, cannot allow that to happen.
Most recently, in the latter months of 2011, a myriad of bills before the U.S. House of Representatives have been laden with extraneous amendments and anti-environmental 'riders' that seek to dismantle our environmental protections piecemeal, or, as in the case of one of these bills, the cynically named Clean Water Cooperative Federalism Act of 2011 (H.R. 2018), which would seek to take a sledgehammer to the very foundation of the Clean Water Act.
The bill takes aim at the Clean Water Act, which has become a global model for water protection. Seeking to strip the federal government's authority to regulate water quality standards and weaken U.S. Environmental Protection Agency's power to enforce the law when states fail to protect waterways, this approach will start a race to the bottom as shortsighted and self-interested state politicians dismantle their clean water laws as payback to their supporters, including the nation's worst polluters. These bills, amendments and budget riders propose to gut the Clean Water Act and jeopardize the environmental health of our waterways and the lifeblood of our communities across the country, all without public debate.
In 2012 and beyond, Waterkeeper Alliance, River Network and our partners will work to remind Americans, and the world, that we have indeed come a long way from 1969 when the Cuyahoga River was burning. But we still have a long way to go to protect all of our waterways and attain Congress' 1972 goal to have eliminated all discharges of pollutants into navigable waters by 1985, a goal that clearly has not been achieved.
Campaign Goals
On the 39th Anniversary of the Clean Water Act, the Waterkeeper Alliance officially launched its Clean Water Act (CWA) 40 Campaign. The goal of CWA 40 is to bolster the imperiled Act through implementing a strategic series of coordinated efforts to celebrate, activate and advocate around the central tenets of the Act: swimmable, drinkable, fishable waters for all.
To make the most of this opportunity, the campaign will not only educate the public about the importance of the Act, but also activate and empower our coalition to influence national leaders from a policy and enforcement perspective. We will not stand for any attacks on our communities that undermine the clean water protections that our streams, rivers, lakes and estuaries have been afforded over the past 40 years.
Strategies & Tactics
The three central components of the initiative will employ a variety of strategies and tactics that seek to attract diverse participation from clean water advocates across the country.
1. Celebrate: A series of Swimmable, Drinkable and Fishable Water Action Days will celebrate the victories enabled by the Act and the basic fundamental right to clean water through high profile events around the nation and "virtual marches" on Washington, wherein we will target support for specific measures that will strengthen these three essentials. These Action Days will culminate in a major "Swim, Drink, Fish Rally" on the National Mall in October 2012, to celebrate the 40th anniversary of the signing of the Clean Water Act.
2. Activate: Waterkeeper Alliance will activate a national alliance of environmental groups that work to protect clean water and develop a network of "Waterkeeper Clubs" on college campuses to engage young people in this effort. In addition, we will be working simultaneously with Waterkeepers and volunteers in communities across the country to educate citizens about the importance of clean water to the environment and the health of our communities.
In May of 2012, Waterkeeper Alliance is joining forces with River Network to hold the largest gathering of water advocates to date: River Rally 2012. More than 600 people will join together in Portland, Oregon to enhance their water-related technical skills, learn how to build the capacity of their organizations, share best practices for watershed protection and receive training on advocating for the Clean Water Act in their watersheds.
Waterkeeper Alliance plans to develop advocacy toolkits to aid in the education of River Rally attendees so they can return to their watersheds and educate members of their communities on the value of clean water and the need to protect that right for all. By doing so, we will build a grassroots constituency that is rarely engaged in public policy, but are critical to protecting the Clean Water Act at a time when it remains under attack.
3. Advocate: Strategic regional and community-based advocacy is the most effective tool to turn back the rising tide against the Clean Water Act. Waterkeeper, and our partners, will organize and provide the tools for our coalition to push back against rollbacks to the Clean Water Act, while highlighting the critical need for continued and expanded protections within the Act, the most effective tool we have against water pollution.
While advocating for clean water and healthy communities has been the primary mission of Waterkeeper Alliance since its inception, the Clean Water Act's 40th Anniversary provides a unique opportunity for Waterkeeper Alliance and partners to focus on the success of the Act thus far, develop and deploy strategies for strengthening the Act and ensure the Act endures for another 40 years and beyond.
Please join us in this effort. Visit Waterkeeper Allaince's website and follow us on Twitter to learn more, or contact Pete Nichols, Western Regional Director of Waterkeeper Alliance at pnichols@waterkeeper.org.
EcoWatch Daily Newsletter
Protesters march during a "Friday for future" youth demonstration in a street of Davos on Jan. 24 on the sideline of the World Economic Forum annual meeting. FABRICE COFFRINI / AFP / Getty Images
By Andrea Germanos
Youth climate activists marched through the streets of Davos, Switzerland Friday as the World Economic Forum wrapped up in a Fridays for Future demonstration underscoring their demand that the global elite act swiftly to tackle the climate emergency.
chuchart duangdaw / Moment / Getty Images
By Tim Radford
The year is less than four weeks old, but scientists already know that carbon dioxide emissions will continue to head upwards — as they have every year since measurements began — leading to a continuation of the Earth's rising heat.
Lucy Lambriex / DigitalVision / Getty Images
By Katey Davidson
Each year, an estimated 600 million people worldwide experience a foodborne illness.
While there are many causes, a major and preventable one is cross-contamination.
picture alliance / dpa / F. Rumpenhorst
By Arthur Sullivan
When was the last time you traveled by plane? Various researchers say as little as between 5 and 10 percent of the global population fly in a given year.
A Starbucks barista prepares a drink at a Starbucks Coffee Shop location in New York. Ramin Talaie / Corbis via Getty Images
By Cathy Cassata
Are you getting your fill of Starbucks' new Almondmilk Honey Flat White, Oatmilk Honey Latte, and Coconutmilk Latte, but wondering just how healthy they are?