This website uses cookies to ensure you get the best experience while browsing it. By clicking 'Got It' you're accepting these terms.
Waterkeeper Alliance Announces Series to Celebrate the Right to Clean Water
Apr. 14, 2012 07:00AM EST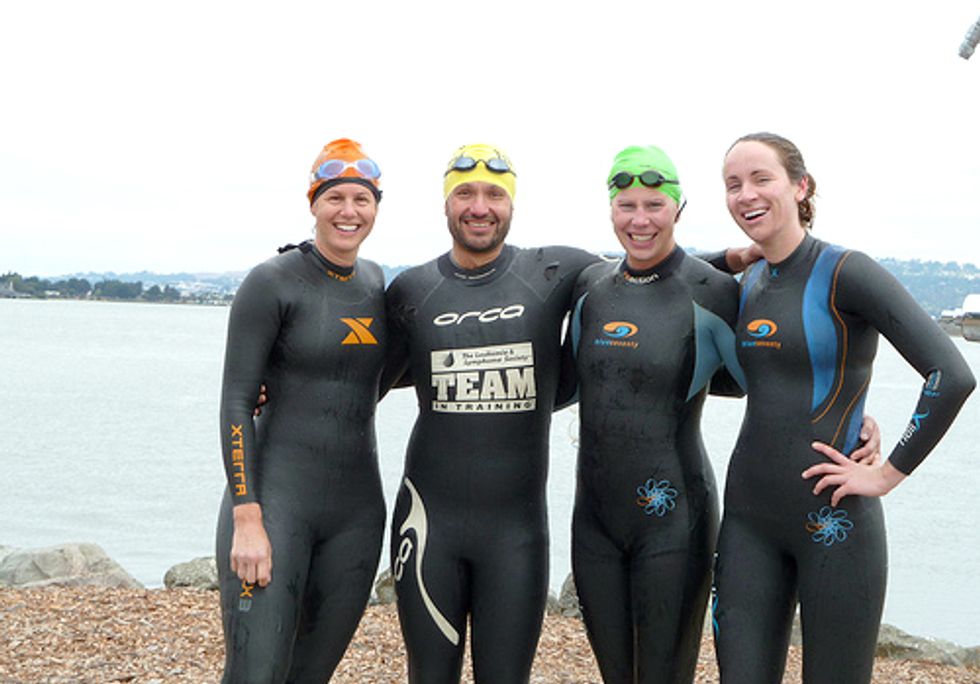 Waterkeeper Alliance, the global voice for clean water founded by Robert F. Kennedy, Jr., announced the locations of its Spring 2012 SPLASH Event Series, presented nationally by Toyota in partnership with national founding sponsor, KEEN.
The Spring SPLASH Series will take place on three waterways around the U.S.—the first on Biscayne Bay in Miami, Fla. on April 14, with events to follow on Santa Monica Bay in in Santa Monica, Calif. on April 21, and on the Potomac River in Washington, D.C. on April 28. Each of the events will raise funds to support Waterkeeper Alliance, and its local Waterkeeper organizations, by engaging local citizens and clean-water enthusiasts in water-based activities like swimming, stand-up paddling, kayaking and boating.
"Recreational use of our waterways is one of the most important benefits of our work to protect the world's waterways from pollution," said Marc Yaggi, executive director of Waterkeeper Alliance. "We are thankful to Toyota for presenting this national program and helping to ensure everyone's right to swimmable, drinkable, fishable water, and to KEEN for helping develop this important series."
Each of the SPLASH Series events is designed to raise awareness and celebrate access to clean water with activities that the whole community can participate in and enjoy. A wide range of water-based recreational activities will be offered within each market that appeal to individuals, community groups, families and school groups. "SPLASH Miami" invites children to enjoy interactive nature walks on the beach and in the shallow waters of Biscayne Bay while adults learn to stand-up paddle or participate in the competitive SPLASH swim relay; "Stand Up for Clean Water" invites Santa Monica area supporters to stand-up paddle races and demos in the Bay while friends and families enjoy an eco-DJ and other activities by the beach; and "Set Sail for Clean Water" features a sailboat race and pleasure sail up the beautiful Potomac River as supporters cheer on their team from the banks of the River.
"During the 40th Anniversary of the Clean Water Act in 2012, Toyota is proud to support activities that celebrate the important role that clean water plays in our lives," said Patricia Pineda, Toyota Motor North America, group vice president, National Philanthropy and the Toyota USA Foundation.
"When we give people the opportunity to play in their local waterways, we connect their hearts and minds with the essential nature of clean water and empower them to help protect this precious resource," said James Curleigh, CEO of KEEN Footwear.
For more information, click here.
—————
Waterkeeper Alliance is a global environmental organization uniting more than 190 Waterkeeper organizations around the world and focusing citizen advocacy on the issues that affect  our waterways, from pollution to climate change.
Toyota (NYSE: TM) established operations in the United States in 1957 and currently operates 10 manufacturing plants. Toyota directly employs over 30,000 in the U.S. and its investment here is currently valued at more than $18 billion, including sales and manufacturing operations, research and development, financial services and design.
Toyota is committed to being a good corporate citizen in the communities where it does business and believes insupporting programs with long-term sustainable results. Toyota supports numerous organizations across the country, focusing on education, the environment and safety. Since 1991, Toyota has contributed over half a billion dollars to philanthropic programs in the U.S.
KEEN Inc., manufacturer of hybrid footwear, socks and bags, is an outdoor brand that delivers innovative hybrid products, enabling all outdoor enthusiasts to live an active lifestyle. Founded in 2003, KEEN was first recognized for its Newport sandal, which featured patented toe protection technology. The company strives to demonstrate integrity and leadership, especially on social and environmental commitments, while promoting an inclusive outdoors community. Through its giving programHybrid.Care, the company provides support to a variety of social and environmental organizations around the globe.
EcoWatch Daily Newsletter
No longer will the options when we die be a choice between just burial or cremation. Soon it will be possible to compost your remains and leave your loved ones with rich soil, thanks to a new funeral service opening in Seattle in 2021 that will convert humans into soil in just 30 days, as The Independent reported.
You can reduce the footprint of a medium-sized live tree by donating it to elephants at a local zoo, like this African elephant pictured above. eans / iStock / Getty Images
The holiday season is supposed to be about giving and sharing, but often it is actually about throwing away. The U.S. generates 25 percent more garbage between Thanksgiving and New Year's than it does during the rest of the year. That's around one million extra tons per week, according to National Environmental Education Foundation (NEEF) figures reported by The Associated Press.
The Opera House is seen with smoke haze which enveloped Sydney Harbor on Dec. 10 in Sydney, Australia. Smoke haze hangs over the city as the New South Wales fire danger risk is raised from 'very high' to 'severe'. James D. Morgan / Getty Images
The brushfires raging through New South Wales have shrouded Australia's largest city in a blanket of smoke that pushed the air quality index 12 times worse than the hazardous threshold, according to the Australia Broadcast Corporation (ABC).
People walk across the bridge near Little Raven Court in downtown Denver. Younger Americans increasingly prefer to live in walkable neighborhoods. Helen H. Richardson / The Denver Post via Getty Images
By David B. Goldstein
Energy efficiency is the cornerstone of any country's plan to fight the climate crisis. It is the cheapest option available, and one that as often as not comes along with other benefits, such as job creation, comfort and compatibility with other key solutions such as renewable energy. This has been recognized by the International Energy Agency (IEA) for at least a decade.
Activists from Extinction Rebellion New York City engaged in nonviolent direct action to confront climate change outside City Hall on April 17, 2019. Erik McGregor / Pacific Press / LightRocket via Getty Images
By Andrea Germanos

Over 500 groups on Monday rolled out an an action plan for the next president's first days of office to address the climate emergency and set the nation on a transformative path towards zero emissions and a just transition in their first days in office.