This website uses cookies to ensure you get the best experience while browsing it. By clicking 'Got It' you're accepting these terms.
Waterkeeper Alliance Announces Series to Celebrate the Right to Clean Water
Apr. 14, 2012 07:00AM EST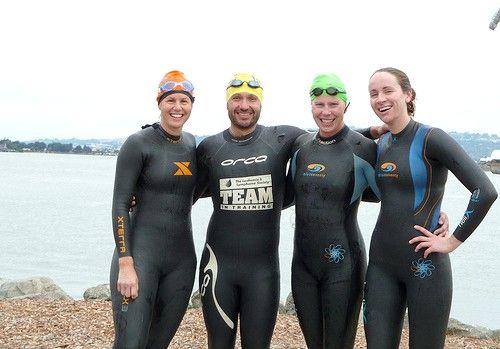 Waterkeeper Alliance, the global voice for clean water founded by Robert F. Kennedy, Jr., announced the locations of its Spring 2012 SPLASH Event Series, presented nationally by Toyota in partnership with national founding sponsor, KEEN.
The Spring SPLASH Series will take place on three waterways around the U.S.—the first on Biscayne Bay in Miami, Fla. on April 14, with events to follow on Santa Monica Bay in in Santa Monica, Calif. on April 21, and on the Potomac River in Washington, D.C. on April 28. Each of the events will raise funds to support Waterkeeper Alliance, and its local Waterkeeper organizations, by engaging local citizens and clean-water enthusiasts in water-based activities like swimming, stand-up paddling, kayaking and boating.
"Recreational use of our waterways is one of the most important benefits of our work to protect the world's waterways from pollution," said Marc Yaggi, executive director of Waterkeeper Alliance. "We are thankful to Toyota for presenting this national program and helping to ensure everyone's right to swimmable, drinkable, fishable water, and to KEEN for helping develop this important series."
Each of the SPLASH Series events is designed to raise awareness and celebrate access to clean water with activities that the whole community can participate in and enjoy. A wide range of water-based recreational activities will be offered within each market that appeal to individuals, community groups, families and school groups. "SPLASH Miami" invites children to enjoy interactive nature walks on the beach and in the shallow waters of Biscayne Bay while adults learn to stand-up paddle or participate in the competitive SPLASH swim relay; "Stand Up for Clean Water" invites Santa Monica area supporters to stand-up paddle races and demos in the Bay while friends and families enjoy an eco-DJ and other activities by the beach; and "Set Sail for Clean Water" features a sailboat race and pleasure sail up the beautiful Potomac River as supporters cheer on their team from the banks of the River.
"During the 40th Anniversary of the Clean Water Act in 2012, Toyota is proud to support activities that celebrate the important role that clean water plays in our lives," said Patricia Pineda, Toyota Motor North America, group vice president, National Philanthropy and the Toyota USA Foundation.
"When we give people the opportunity to play in their local waterways, we connect their hearts and minds with the essential nature of clean water and empower them to help protect this precious resource," said James Curleigh, CEO of KEEN Footwear.
For more information, click here.
—————
Waterkeeper Alliance is a global environmental organization uniting more than 190 Waterkeeper organizations around the world and focusing citizen advocacy on the issues that affect  our waterways, from pollution to climate change.
Toyota (NYSE: TM) established operations in the United States in 1957 and currently operates 10 manufacturing plants. Toyota directly employs over 30,000 in the U.S. and its investment here is currently valued at more than $18 billion, including sales and manufacturing operations, research and development, financial services and design.
Toyota is committed to being a good corporate citizen in the communities where it does business and believes insupporting programs with long-term sustainable results. Toyota supports numerous organizations across the country, focusing on education, the environment and safety. Since 1991, Toyota has contributed over half a billion dollars to philanthropic programs in the U.S.
KEEN Inc., manufacturer of hybrid footwear, socks and bags, is an outdoor brand that delivers innovative hybrid products, enabling all outdoor enthusiasts to live an active lifestyle. Founded in 2003, KEEN was first recognized for its Newport sandal, which featured patented toe protection technology. The company strives to demonstrate integrity and leadership, especially on social and environmental commitments, while promoting an inclusive outdoors community. Through its giving programHybrid.Care, the company provides support to a variety of social and environmental organizations around the globe.
EcoWatch Daily Newsletter
The Centers for Disease Control (CDC) released new numbers that show vaping-related lung illnesses are continuing to grow across the country, as the number of fatalities has climbed to 33 and hospitalizations have reached 1,479 cases, according to a CDC update.
During the summer, the Arctic tundra is usually a thriving habitat for mammals such as the Arctic fox. Education Images / Universal Images Group via Getty Images
Reports of extreme snowfall in the Arctic might seem encouraging, given that the region is rapidly warming due to human-driven climate change. According to a new study, however, the snow could actually pose a major threat to the normal reproductive cycles of Arctic wildlife.
A fracking well looms over a residential area of Liberty, Colorado on Aug. 19.
WildEarth Guardians / Flickr
Pope Francis flanked by representatives of the Amazon Rainforest's ethnic groups and catholic prelates march in procession during the opening of the Special Assembly of the Synod of Bishops for the Pan-Amazon Region at The Vatican on Oct. 07 in Vatican City, Vatican. Alessandra Benedetti / Corbis News / Getty Images
The Catholic Church "hears the cry" of the Amazon and its peoples. That's the message Pope Francis hopes to send at the Synod of the Amazon, a three-week meeting at the Vatican that ends Oct. 27.
The crowd appears to attack a protestor in a video shared on Twitter by ITV journalist Mahatir Pasha.
VOA News /
Youtube screenshot
Some London commuters had a violent reaction Thursday morning when Extinction Rebellion protestors attempted to disrupt train service during rush hour.
Some fruit drinks may appear to be healthier, but many can have high levels of added sugars. d3sign / Moment / Getty Images
By Kristen Fischer
Though the science has shown sugary drinks are not healthy for children, fruit drinks and similar beverages accounted for more than half of all children's drink sales in 2018, according to a new report.

Donald Trump attends the opening of Red Tiger Golf Course at Trump National Doral on Jan. 12, 2015 in Doral, Florida. Johnny Louis / FilmMagic
Acting White House Chief of Staff Mick Mulvaney made two controversial announcements about the 2020 Group of Seven (G7) summit: it will be hosted at one of President Donald Trump's golf resorts in Miami and it won't feature any discussion of the climate crisis.
Farms with just one or a handful of different crops encourage fewer species of pollinating and pest-controlling insects to linger, ultimately winnowing away crop yields, according to a new study.
Up to half of the detrimental impacts of the "landscape simplification" that monocropping entails come as a result of a diminished mix of ecosystem service-providing insects, a team of scientists reported Oct. 16 in the journal Science Advances.
Monocrop palm oil plantation Honduras.
​SHARE Foundation / Flickr / CC BY-NC 2.0​
"Our study shows that biodiversity is essential to ensure the provision of ecosystem services and to maintain a high and stable agricultural production," Matteo Dainese, the study's lead author and a biologist at Eurac Research in Bolzano, Italy, said in a statement.

It stands to reason that, with declines in the sheer numbers of insects that ferry pollen from plant to plant and keep crop-eating pests under control, these services will wane as well. But until now, it hasn't been clear how monocultures affect the number and mix of these species or how crop yields might change as a result.
Aiming to solve these questions, Dainese and his colleagues pulled together data from 89 studies cutting across a variety of landscapes, from the tropics of Asia and Africa to the higher latitudes of northern Europe. They tabulated the number of pollinating and pest-controlling insects at these sites — both the absolute number of individuals and the number of species — along with an assessment of the ecosystem services the insects provided.
In almost all of the studies they looked at, the team found that a more diverse pool of these species translated into more pollination and greater pest control. They also showed that simplified landscapes supported fewer species of service-providing insects, which ultimately led to lower crop yields.
The researchers also looked at a third measure of the makeup of insect populations — what they called "evenness." In natural ecosystems, a handful of dominant species with many more individuals typically live alongside a higher number of rarer species. The team found as landscapes became less diverse, dominant species numbers dwindled and rare species gained ground. This resulting, more equitable mix led to less pollination (though it didn't end up affecting pest control).
"Our study provides strong empirical support for the potential benefits of new pathways to sustainable agriculture that aim to reconcile the protection of biodiversity and the production of food for increasing human populations," Ingolf Steffan-Dewenter, one of the study's authors and an animal ecologist at the University of Würzburg in Germany, said in the statement.
The scientists figure that the richness of pollinator species explains around a third of the harmful impacts of less diverse landscapes, while the richness of pest-controlling species accounts for about half of the same measure. In their view, the results of their research point to the need to protect biodiversity on and around crops in an uncertain future.
"Under future conditions with ongoing global change and more frequent extreme climate events, the value of farmland biodiversity ensuring resilience against environmental disturbances will become even more important," Steffan-Dewenter said.
Reposted with permission from our media associate Mongabay.
From Your Site Articles
Related Articles Around the Web