Watch Sen. Bernie Sanders Drill Alaskan Leaders on Failing to Address Climate Change
Mar. 09, 2015 12:11PM EST
Climate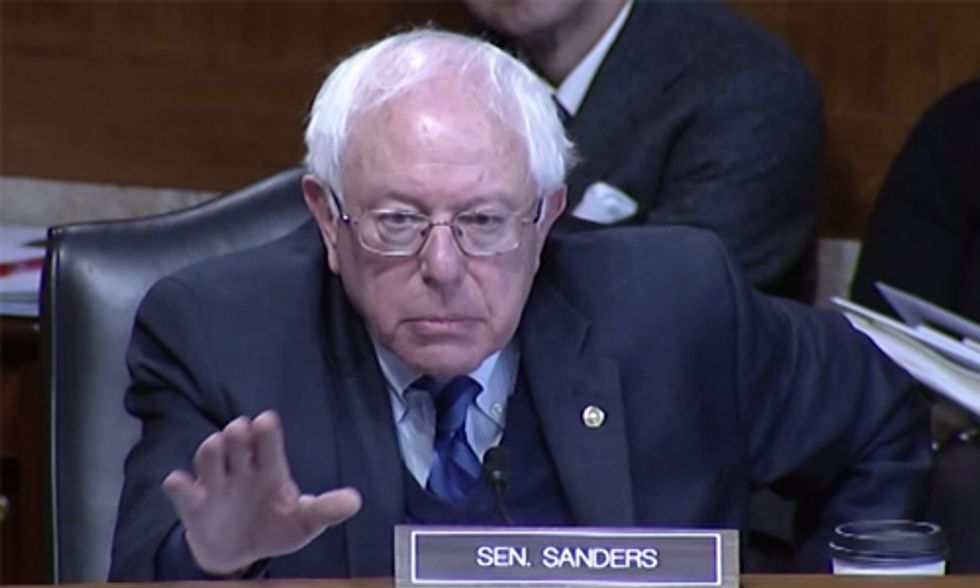 Sen. Bernie Sanders (I-VT) continues to be one of the biggest champions in Congress for taking action on climate change. He was instrumental in getting 98 senators to agree climate change is real. And now, Sen. Sanders is at it again. At a recent Senate hearing, the Vermont senator calls Alaska a "canary in the coal mine" because Alaska is warming even faster than the rest of the U.S.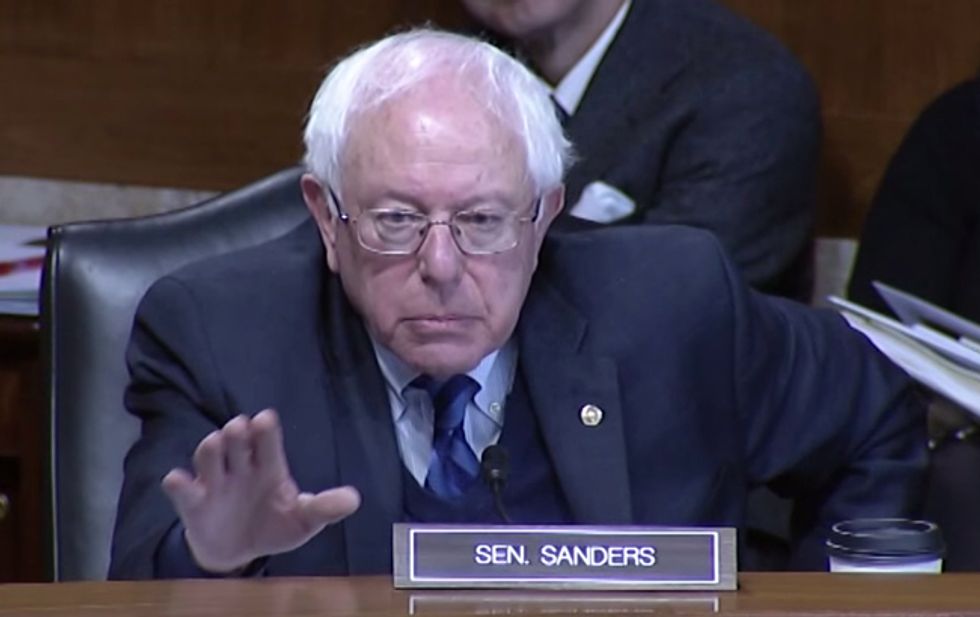 This winter has been no exception to Alaska's long term warming trend. A ski resort near Juneau closed due to lack of snow and the state's famed Iditarod race, which begins today, was moved north to Fairbanks due to lack of snow over the traditional race course. Alaska's winter warming was twice the national average in the last 50 years, and average annual temperatures in the state are projected to increase 3.5 to 7 degrees by 2050. This has devastating impacts for those living in Alaska.
So, Sanders wanted to know if the panel of Alaskan leaders agreed "with what the scientific community is saying about the need to transform our energy system away from fossil fuel." Republican State Sen. Lesil McGuire admits, "Alaskans are some of the first climate refugees. We're right at the forefront."
Then, "It would seem to me if one was concerned about preserving one's way of life, then one must be a leader in the fight against climate change ... How can we be talking about producing more oil, which causes climate change, which will be devastating to the communities of Native Alaskans. That I don't quite understand," Sanders tells the panel.
"Some of you are in favor of more production of fossil fuels, which is ultimately destroying the communities that your people live in," says Sanders. "That does not make a lot of sense to me. What am I missing?"
Watch here and see how the panel answers Sen. Sanders question:
YOU MIGHT ALSO LIKE
Legendary Iditarod Sled Dog Race Moved North As Alaska Deals with Climate Change
Ski Resorts Close as West Coast Drought Intensifies
Can Climate Action Plans Combat Megadrought and Save the Colorado River?
EcoWatch Daily Newsletter