Watch NASA Explain Why We Should All Be Worried About Greenland's Melting Ice Sheet
Sep. 09, 2015 10:05AM EST
Climate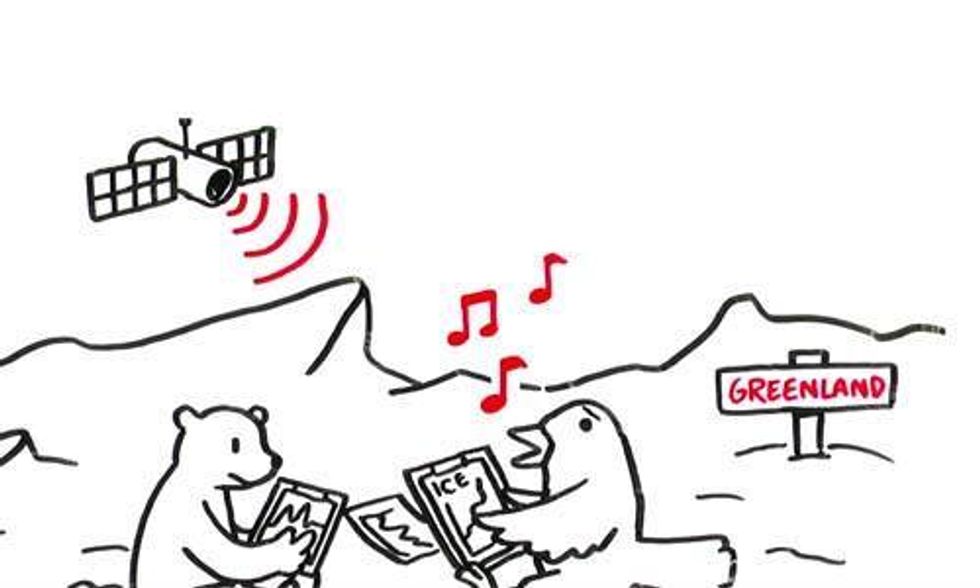 NASA scientists are worried about Greenland. Its ice sheet is three times the size of Texas and a mile deep on average. The only place with more of the world's ice is Antarctica.
But Greenland is warming twice as fast as Antarctica, NASA says. This rapid melting is raising global sea levels at an alarming rate—even faster than expected. That's why NASA scientists are "monitoring Greenland's ice sheet from high up in space to the ocean floor below to provide data for scientists studying the global impact of all its melting ice." Canaries were more sensitive to carbon monoxide levels than humans in a coal mine.
When a canary died, miners knew that carbon monoxide levels were dangerously high and they should get out. In the same way, "Greenland's ice sheet is one of Earth's canaries when it comes to global warming because polar regions are more sensitive to a warming Earth than other parts of the world," explains NASA.
The research is part of a multi-year project to better understand the changes taking place in Greenland. "Ice sheets like East Antarctica, West Antarctica or Greenland—these are big places where just a little bit of change over that massive area ends up being a lot of water into the sea," said Kelly Brunt, an assistant research scientist at NASA's Goddard Space Flight Center in Greenbelt, Maryland. "NASA's trying to quantify that."
Watch the video here:
YOU MIGHT ALSO LIKE
Sea Level Rising Faster Than Expected, NASA Warns
Record-Breaking Hurricane Season Hits the Pacific
Ocean Plastic Will Be Found in 99 Percent of Seabirds by 2050
EcoWatch Daily Newsletter
Recent Stories from EcoWatch