Watch Live as Polar Bears Congregate Waiting for Sea Ice to Form
Oct. 31, 2015 11:03AM EST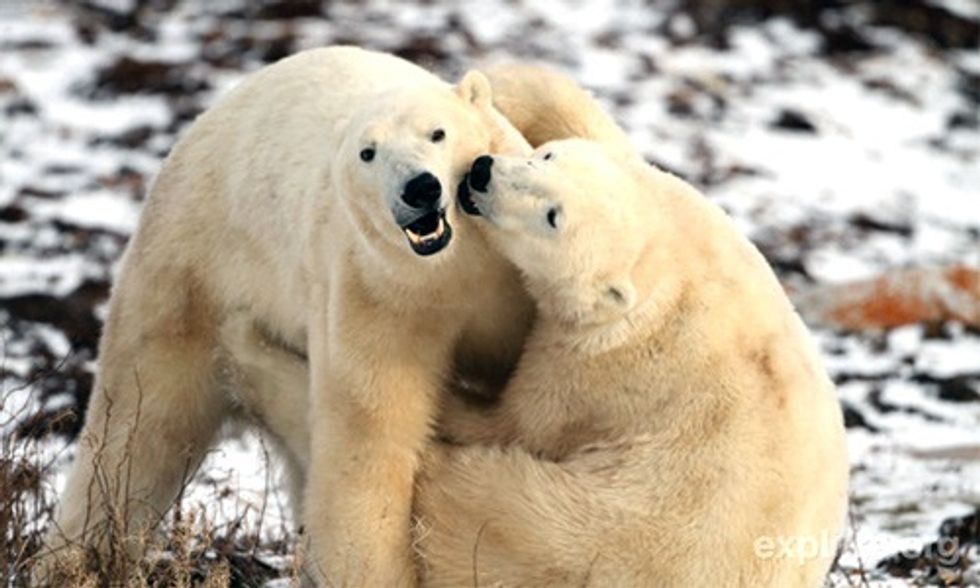 Polar bears are such beautiful creatures, and now you can get closer to them than ever before with this live cam courtesy of Explore.org. To celebrate the fifth annual Polar Bear Week from Nov. 1-7, Explore.org has set up five cameras to track the world's southernmost polar bear population as it gathers along Churchill's Hudson Bay in Manitoba, Canada, which is nicknamed the "Polar Bear Capital of the World."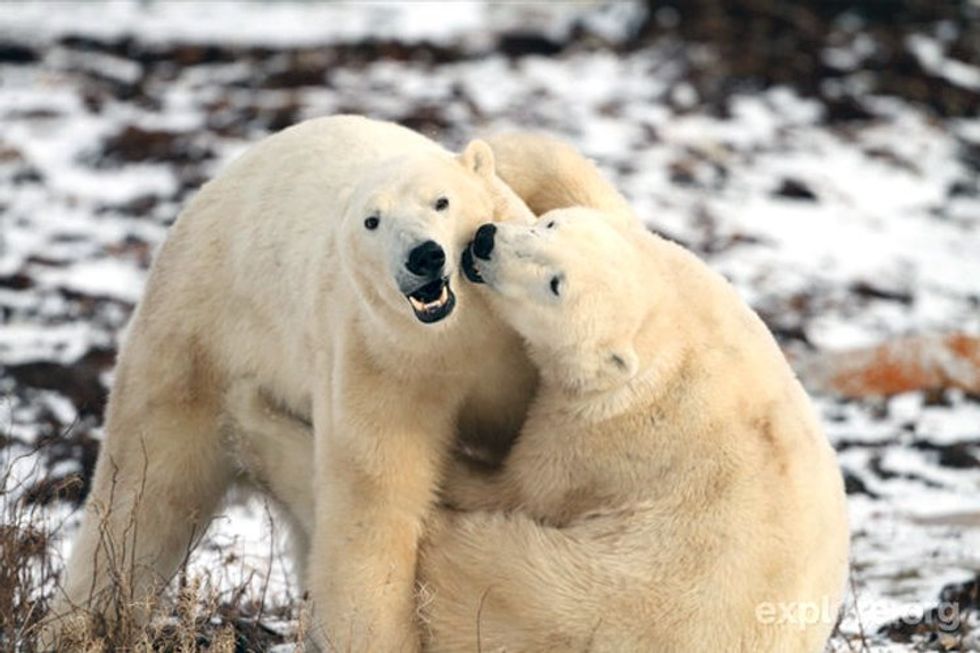 Things to look out for on the live cam include "sparring" or play-fighting, feeling out the ice, snoozing and mother polar bears taking care of their cubs.
"Polar bears congregate in October and November at Cape Churchill, along the Hudson Bay coast, waiting for the sea ice to form. The bears depend on the sea ice as a platform from which to hunt ringed seals, their main food source," explains Explore.
Climate change is wreaking havoc on their habitat. "The Western Hudson population, home to Churchill's bears, is now experiencing ice-free seasons that are three to four weeks longer than they were in the 1980s," Barbara Nielsen, director of communications at Polar Bears International, told The Huffington Post. "As a result, their numbers have dropped by 22 percent compared with the 1980s."
Watch these majestic animals here:
YOU MIGHT ALSO LIKE
Hillary Clinton Calls for Federal Investigation of Exxon
Plastic Bags and Fishing Nets Found in Stomach of Dead Whale
These 5 Countries Account for 60% of Plastic Pollution in Oceans
85% of Tampons Contain Monsanto's 'Cancer Causing' Glyphosate
EcoWatch Daily Newsletter
Recent Stories from EcoWatch