WATCH INTERVIEW: Citing Climate Change, DA Drops Charges in Lobster Boat Coal Blockade
Sep. 09, 2014 06:45PM EST
Climate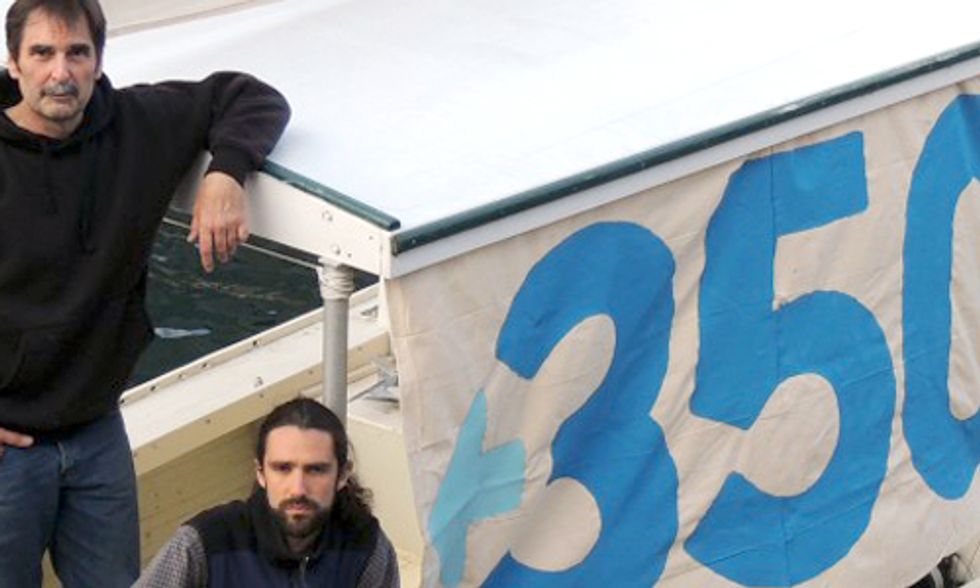 Bristol, Massachusetts district attorney Sam Sutter and climate activists, Ken Ward and Jay O'Hara, appeared on Democracy Now! this morning. Watch the interview below:
Citing Climate Change, DA Drops Charges in Lobster Boat Coal Blockade
Bristol, Massachusetts district attorney Sam Sutter dropped criminal charges Monday against a pair of fishermen who used their lobster boat last year to block a 40,000 ton shipment of coal heading for the Brayton Point Power Station in Somerset, Massachusetts.
Watch this Democracy Now! report on the latest:
At the trial, that was scheduled to start yesterday, Ken Ward and Jay O'Hara planned to defend themselves by saying that coal emissions lead to climate change which threatens our planet.
DA Sutter agreed with them, speaking outside the courthouse after he dropped the charges. He said:
The decision that Robert Kidd and I—that's the assistant district attorney who handled this case—reached today was a decision that certainly took into consideration the cost to the taxpayers in Somerset, but was made with our concern for their children, the children of Bristol County and beyond, in mind. Climate change is one of the gravest crises our planet has ever faced. In my humble opinion, the political leadership on this issue has been gravely lacking. I am heartened that we were able to forge an agreement that both parties were pleased with and that appeared to satisfy the police and those here in sympathy with the individuals who were charged. I am also extremely pleased that we were able to reach an agreement that symbolizes our commitment at the Bristol County District Attorney's Office to take a leadership role on this issue.
When asked by a reporter if he expected to be a model for the country, Sutter replied:
Well, I certainly will be in New York in two weeks [during Climate Week NYC], how's that? And I'm walking around with Bill McKibben's article from Rolling Stone a couple of months ago. How do you like that? So, you know where my heart is.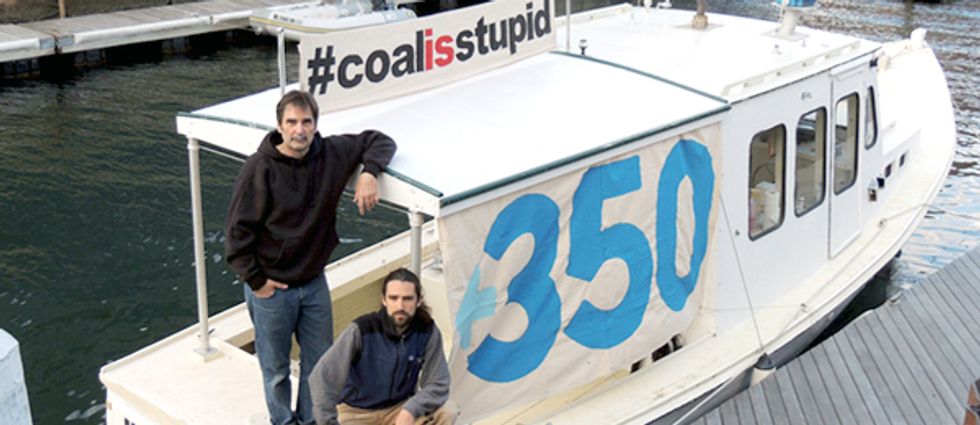 YOU MIGHT ALSO LIKE
150 Coal Plants Retired in Major Milestone Towards a Clean Energy Future
Report Finds Top Banks Moving Away From Investment in Coal
EcoWatch Daily Newsletter