Watch Exclusive Trailer: George Kourounis Descends Into World's Most Active Volcano
Apr. 24, 2015 09:53AM EST
Climate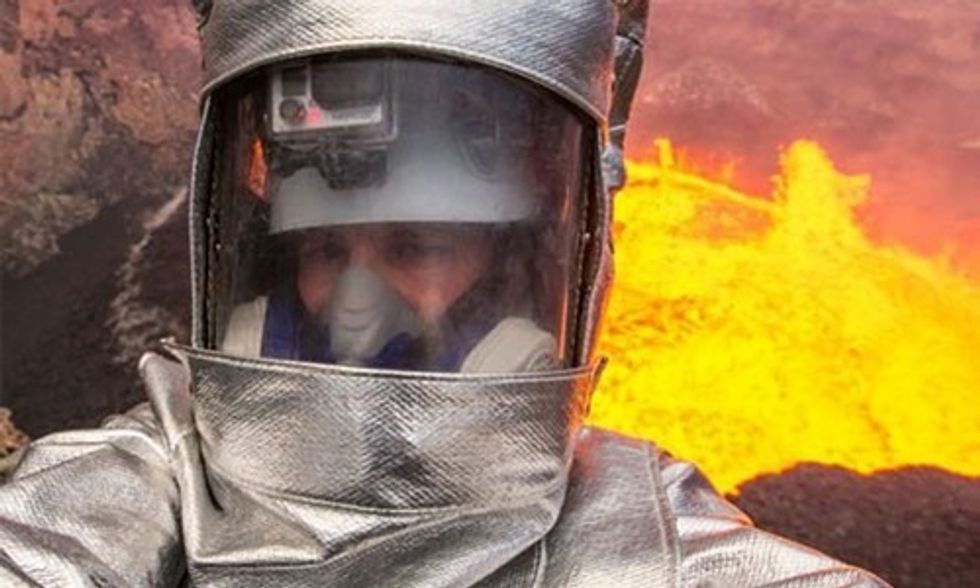 In Angry Planet's season premiere last week, storm chaser and explorer George Kourounis took viewers to Australia to find out if climate change could eventually make the continent uninhabitable. In the series, which is now in its fourth season, Kourounis gets up close and personal with some of the fiercest weather phenomena on Earth. But this season's focus is specifically on climate change.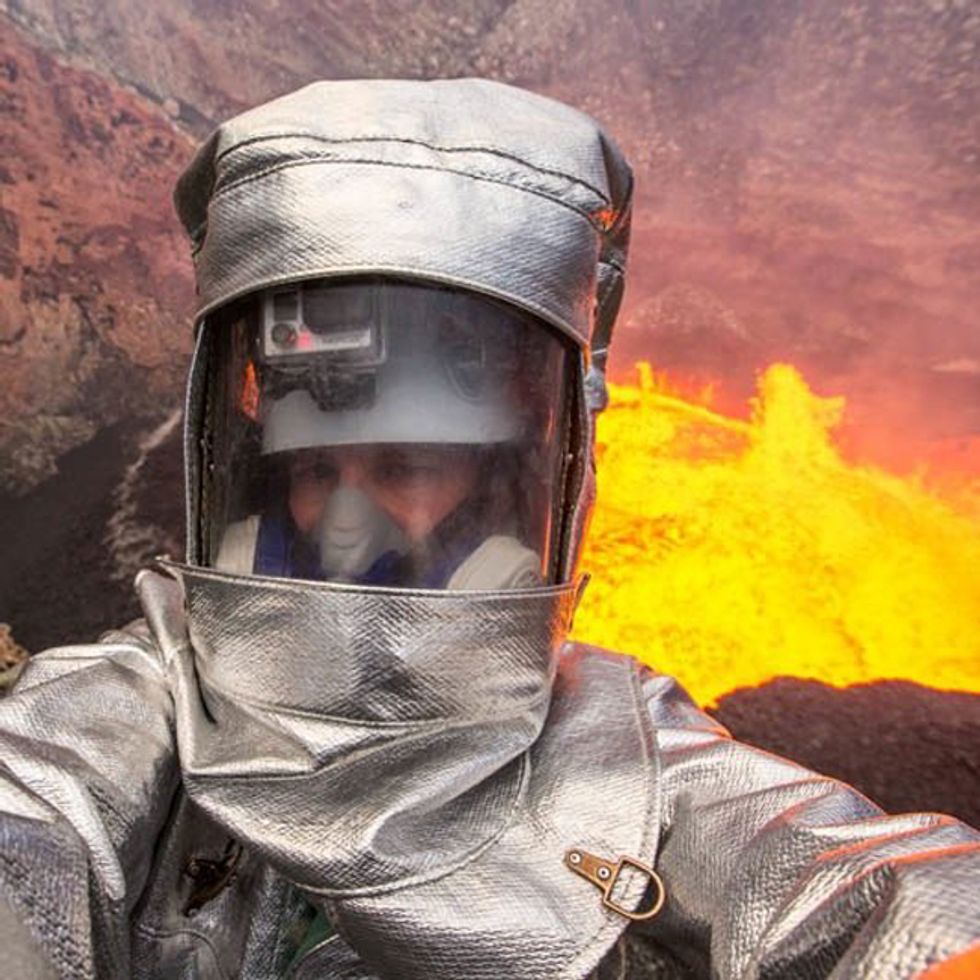 Kourounis documents how climate change is "directly impacting and endangering Earth's delicate ecosystem and in turn the world's population." Tonight's episode should be especially intense because Kourounis goes to the Pacific island of Vanuatu to descend 1,200 feet into one of the most active volcanoes in the world. This is actually not the first time he's done it. Kourounis made headlines last August when he rappelled into the volcano with a GoPro, which Kourounis describes "like being on another planet, nothing inside that crater relates to normal everyday life ... It was like peeking into the centre of the Earth. Then there's the heat, oh the heat! It's hard to describe how hot lava actually is."
Now, he's back to do it again. But this time, he's investigating the claim made by climate deniers that volcanoes produce more greenhouse gases than fossil fuels do. "I really wanted to go out there and show people that volcanoes do not cause global warming," Kourounis said in an interview with EcoWatch. "There have been so many times that people have claimed that big eruptions, like the recent dramatic one at Calbuco volcano in Chile, have set back all the 'Green good deeds' done over the past entire year." That's not at all true because volcanic eruptions actually cool the atmosphere temporarily "by increasing the albedo, or reflectivity, of sunlight back into space."
Kourounis has a very special connection to Vanuatu. He even got married there. So, the devastation Vanuatu experienced from Cyclone Pam was especially saddening for him. Of course, no one single storm can be linked to climate change, but warmer sea water means more fuel to power stronger hurricanes and typhoons.
Kourounis hopes that this episode and the series will help people connect with the issue of climate change. "The people who will be watching these programs will probably be at home, in a climate controlled room, comfortable and dry. Climate change doesn't affect their everyday lives yet. There are people and places though that are facing real, genuine consequences from the actions of others. It's so easy to be separated from that, intellectually and emotionally," he told us.
He hopes viewers recognize "we've passed the point of debating whether or not climate change is actually happening. The science is very clear. It is, and we are causing it. It's not volcanoes, not solar flares or natural variability. All those things have been taken into account and have been thoroughly ruled out. We're now at the point where we must decide what actions we need to take as individuals, governments and as a species in general. The Earth will go on without us. It's been through worse catastrophes than mankind in its 4.5 billion year history. It's not really the planet we need to save, it's ourselves."
Watch this exclusive trailer from tonight's episode which airs on Pivot at 10 p.m. ET/PT.
YOU MIGHT ALSO LIKE
'Angry Planet' Comes Face-to-Face With Our Rapidly Changing Planet
Viral Video: Man Hikes Pacific Crest Trail and Takes a Selfie Every Mile
6 Year Old Gets President Obama's Attention With This Climate Change Video
EcoWatch Daily Newsletter
Related Articles from EcoWatch
Recent Stories from EcoWatch