Watch Award-Winning Film 'Facing the Flood'
Nov. 26, 2014 01:12PM EST
Climate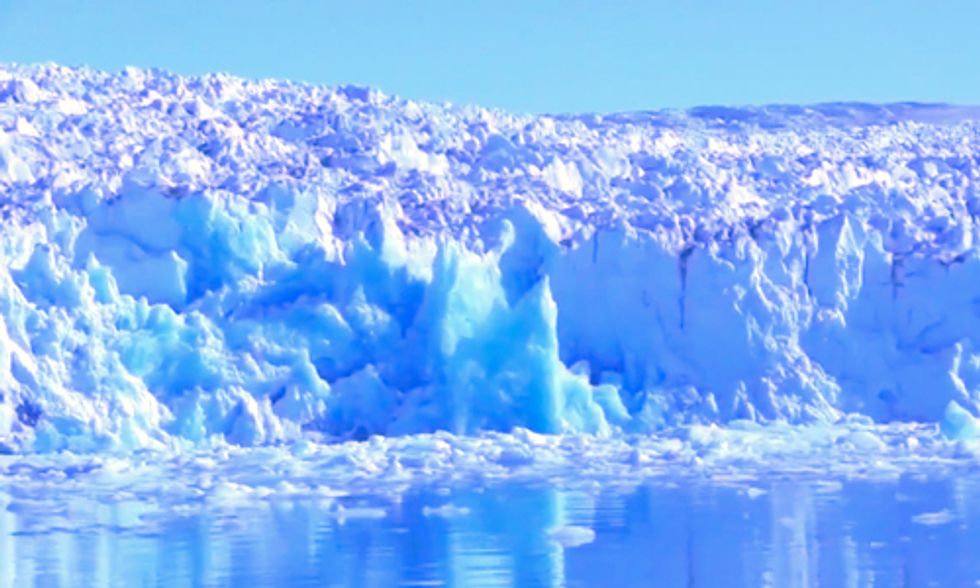 "Climate change is the deadliest combat humanity has ever faced...," begins the film Facing the Flood, which won second prize in the 14 -17 age group in the Action4Climate video competition. Facing the Flood, by filmmaker Constantin Huet, is an investigative account of the changing conditions in Greenland and the Maldives, where global warming seems to be threatening these areas more than anywhere else in the world.
"Recorded temperatures have begun to fluctuate, and native inhabitants find their culture beginning to sink, below rising sea levels," says the narrator of the film. "If these trends continue the Arctic regions may soon find themselves ice free."
As the ice melts in the Arctic, the Maldivian islands are increasingly affected by rising sea levels.
"Whenever I heard about climate change in the past, I never knew whether I could trust the source ... To solve my dilemma I voyaged to Greenland to witness the epicentre of climate change on Earth," said Constantin in a recent interview. "What I learnt shocked me—climate change was really happening, and to an even greater scale than I had previously considered. So I decided to raise awareness of the issue in both Greenland and in the Maldivian Islands ... The best method to do this was to participate in the Action4Climate documentary competition and share my findings with the rest of the world!"
The Action4Climate video competition received more than 230 entries from 70 countries from students inspired to share their climate change stories. To watch other Action4Climate videos, click here.
YOU MIGHT ALSO LIKE
Watch Award-Winning 'Mountains of the Moon'
10 Inspiring Climate Films Win Action4Climate Documentary Competition
EcoWatch Daily Newsletter