Watch a Phony Petitioner Lie to Residents of Texas Town That Could Soon Ban Fracking
Jul. 14, 2014 11:20AM EST
Energy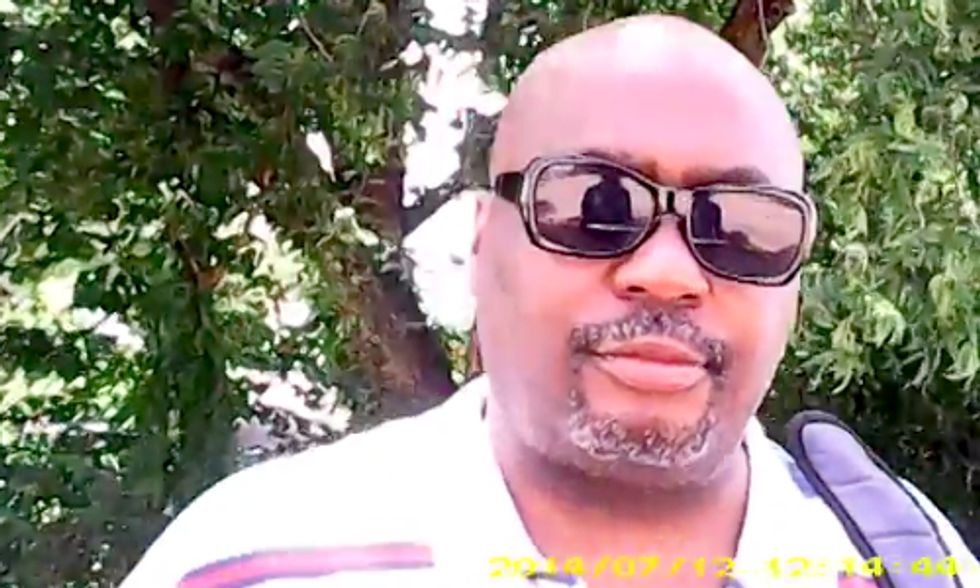 Tired of chemically-induced water and the potential for Earthquakes, Denton, TX officials are on the brink of banning fracking in their community.
The issue faces a vote Tuesday evening at a city council. Officials can either adopt the ban within city limits as an ordinance or include it on the November election ballot.
Companies operating in the city obviously oppose such a ban and are likely surprised that the city is actually considering standing up for its residents in lieu of the tax dollars the city has enjoyed in recent years. As a result, companies have surged ahead with a misinformation campaign, and anti-fracking activist Sharon Wilson has been there to document it all.
This week she caught a faux petitioner parading around town luring people to sign documents that would benefit fracking companies instead of supporting a ban, as he claims.
"Notice that he starts off by implying his petition will  'put some kind of bans' on fracking. Then he claims their 'regulations' would keep fracking 'outside city limits,' which is exactly what the FrackFreeDenton petition is about," wrote Wilson, known online as "TX Sharon."
"This guy clearly doesn't know anything about fracking or Denton but he does know he needs my signature on that page to get paid."
According to the Denton Record-Chronicle, some petition workers like the man in the above video are getting paid $2 per signature—possibly by a national firm with a fracking interest. Denton Taxpayers for a Strong Economy, the name of the company on one worker's check, registered with the Texas Ethics Commission. Pass the Ban and Denton First are the only entities that have filed campaign finance paperwork with the Denton city secretary. Pass the Ban supports the ban, while Denton First filed a petition to change liquor laws.
"The fracking industry is waging a shock-and-awe attack on residents of Denton, TX," Wilson wrote. "After a decade of being bullied by an industry that refuses to follow any rules, residents are saying, 'We've had enough.'"
EcoWatch Daily Newsletter