Washington Post Editorial Board Damns Mountaintop Removal Coal Mining
Oct. 23, 2014 08:55AM EST
Climate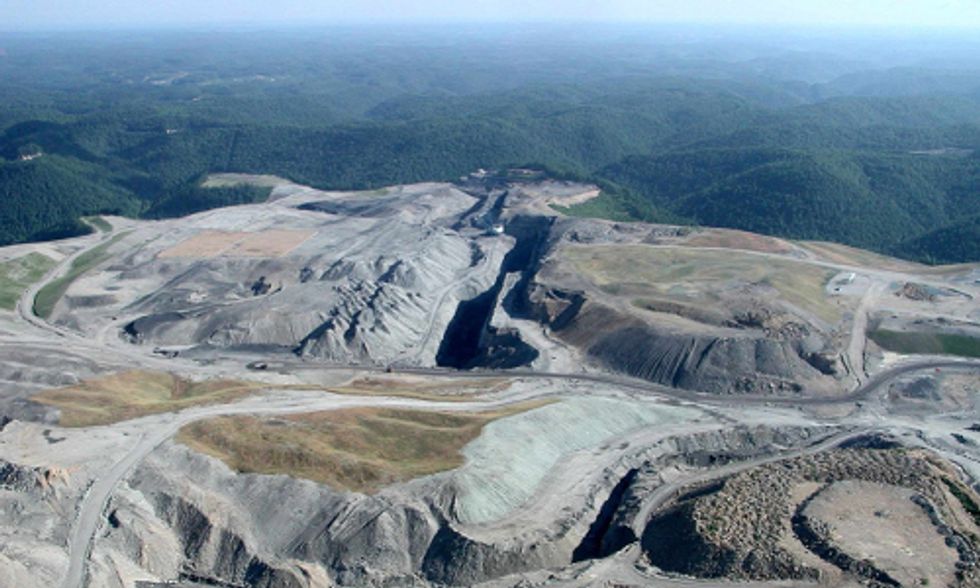 In light of a new study finding that particulates kicked up by mountaintop removal (MTR) are connected to the lung cancer epidemic in the regions where this form of coal mining is rampant, the Washington Post's editorial board added up all the evidence and came out with a powerful editorial damning the practice for its health and its environmental impacts.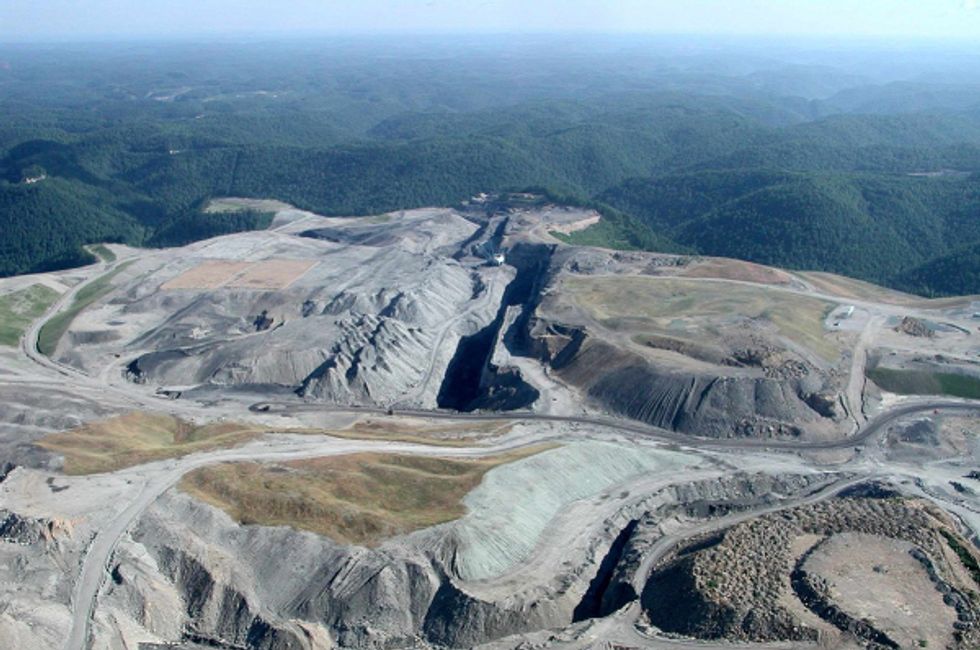 "For decades, coal companies have been removing mountain peaks to haul away coal lying just underneath," said the paper. "More recently, scientists and regulators have been developing a clearer understanding of the environmental consequences. They aren't pretty."
MTR, which involves blowing the tops of mountains or using massive earth movers to remove them to extract the coal inside them, has grown in popularity in the last several decades since it allows the mining of coal seams that otherwise would not have been cost-effective to mine and it requires fewer workers than underground coal mining. It's become a big business, particularly in West Virginia and eastern Kentucky where the process became common in the 1990s.
"The technique made it economical for them to extract more coal from troublesome seams in the rock, which might be too small for traditional mining or lodged in unstable formations," said the Post. "Environmentalists were appalled, but the practice spread and now accounts for more than 40 percent of West Virginia coal production."
Not only environmentalists but surrounding communities were appalled for good reason. MTR leaves behind ravaged landscapes, with forests stripped bare and debris dumped in streams and valleys. The Post also connects MTR with a loss of biodiversity in the mined regions, referring to a study released this summer by the U.S. Geological Survey that compared streams in MTR areas with those farther away, finding changes in stream chemistry and decimated fish populations."
"Mountaintop mining affects chemical, physical and hydrological properties of receiving streams, but the long-term consequences for fish-assemblage structure and function are poorly understood," the study said. "Exposure assemblages had fewer species, lower abundances and less biomass than reference assemblages across years and seasons."
The Post editorial doesn't stop at blasting MTR for its impact on health, the landscape and biodiversity. It goes on to connect the burning of the extracted coal with climate change, saying, "It produces both planet-warming carbon dioxide and deadly conventional air pollutants."
Responding to the Washington Post editorial, Thom Kay of Appalachian Voices said, "We're glad one of the largest newspapers in the country is paying attention, even when many policymakers are not. The editorial does, however, give a bit too much credit to the Obama administration and the U.S. Environmental Protection Agency for their actions to reduce the environmental and human toll of mountaintop removal. Actions have been taken, certainly, but mountaintop removal is still happening in Appalachia."
YOU MIGHT ALSO LIKE
Mountaintop Removal Linked to Cancer
Big Coal Tries to Control Global Energy Debate
Dear Sec. Burwell: Come Home to See Firsthand Appalachia's Health Crisis and Help Us Halt Mountaintop Removal Mining
EcoWatch Daily Newsletter