Warning Labels Coming to a Soda Can Near You? California Lawmaker Says 'Yes'
Feb. 19, 2014 03:57PM EST
Health + Wellness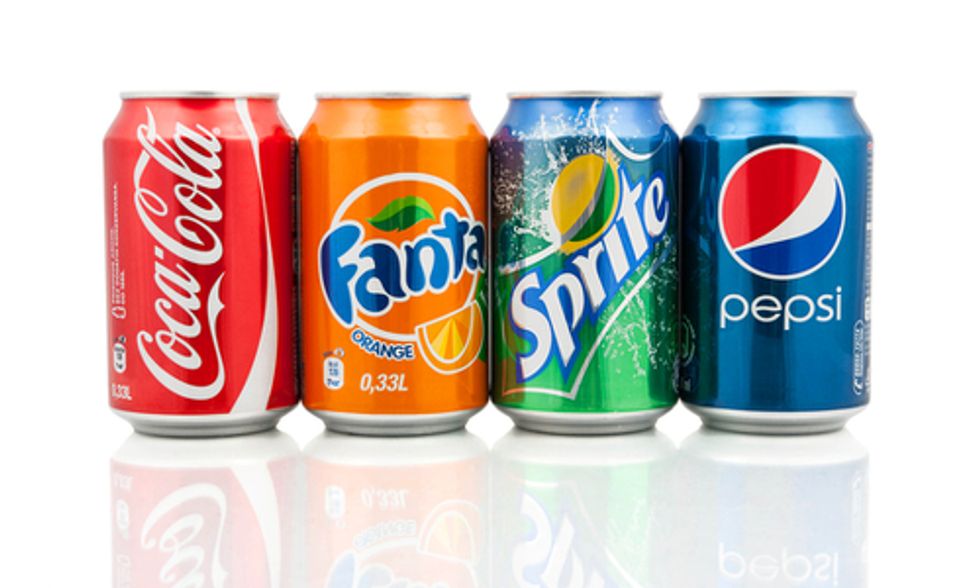 A state lawmaker and medical experts introduced legislation last week that would require sugary drinks sold in California to display health warning labels similar to those found on cigarette packs, reports the Los Angeles Times.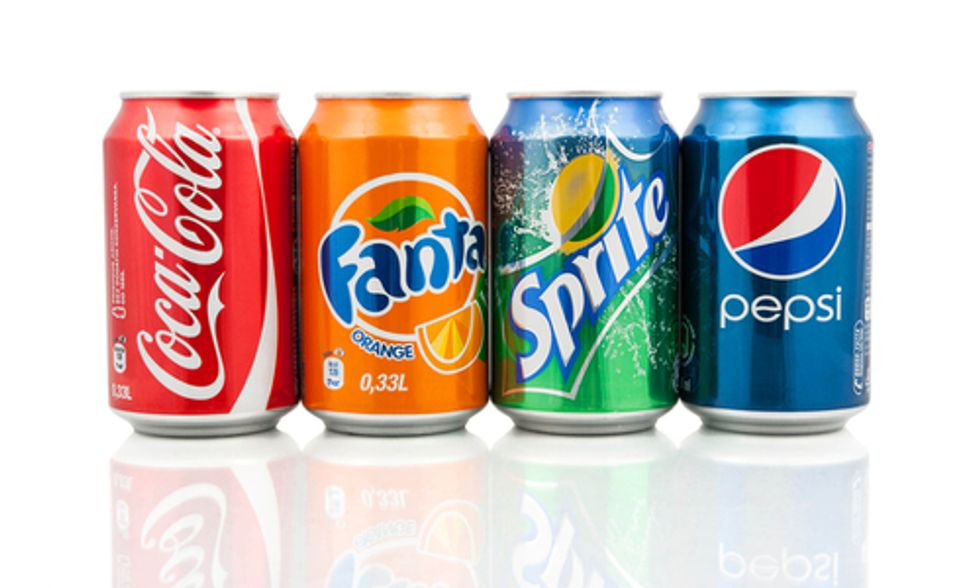 State Sen. Bill Monning (D-Carmel) and the California Medical Association said the bill is necessary in light of research that links sugary drink consumption to the unprecedented spike in diabetes, obesity and tooth decay cases.
"When the science is this conclusive, the State of California has a responsibility to take steps to protect consumers," Monning told the Los Angeles Times. "As with tobacco and alcohol warnings, this legislation will give Californians essential information they need to make healthier choices."
If SB 1000 were to pass, warning labels would appear on the front of all cans and bottles of soda and fruit drinks containing added sweeteners that have 75 or more calories per 12 ounces.
The proposed label would include the following: "STATE OF CALIFORNIA SAFETY WARNING: Drinking beverages with added sugar(s) contributes to obesity, diabetes and tooth decay."
Regarding other businesses, the labels would appear on self-serve soda dispensers, or on countertops when the dispenser is located in an employee work station. 
The bill has been opposed by CalBev, the California arm of the Washington, D.C.-based American Beverage Association, whose members include Coca-Cola Co., Pepsi-Cola Co and the Dr Pepper Snapple Group. CalBev says the law should not single out one type of product and ignore other potential contributing factors. 
"We agree that obesity is a serious and complex issue," CalBev said in a prepared statement. "However, it is misleading to suggest that soft drink consumption is uniquely responsible for weight gain. In fact, only four percent of calories in the average American diet are derived directly from soda."
The medical groups supporting Monning's bill offered their own research, saying sugary drinks are the largest source of added calories in America's diet in the last 30 years, according to NBC Bay Area-KNTV. 
They also contend that one soda per day increases an adult's chances of being overweight by 27 percent and a child's by 55 percent, and it can raise the risk of diabetes by 26 percent.
Visit EcoWatch's FOOD and HEALTH pages for more related news on this topic.

EcoWatch Daily Newsletter
Related Articles from EcoWatch
Recent Stories from EcoWatch