Want Clean Water? Keep Existing Forests Healthy
Jun. 18, 2012 09:00AM EST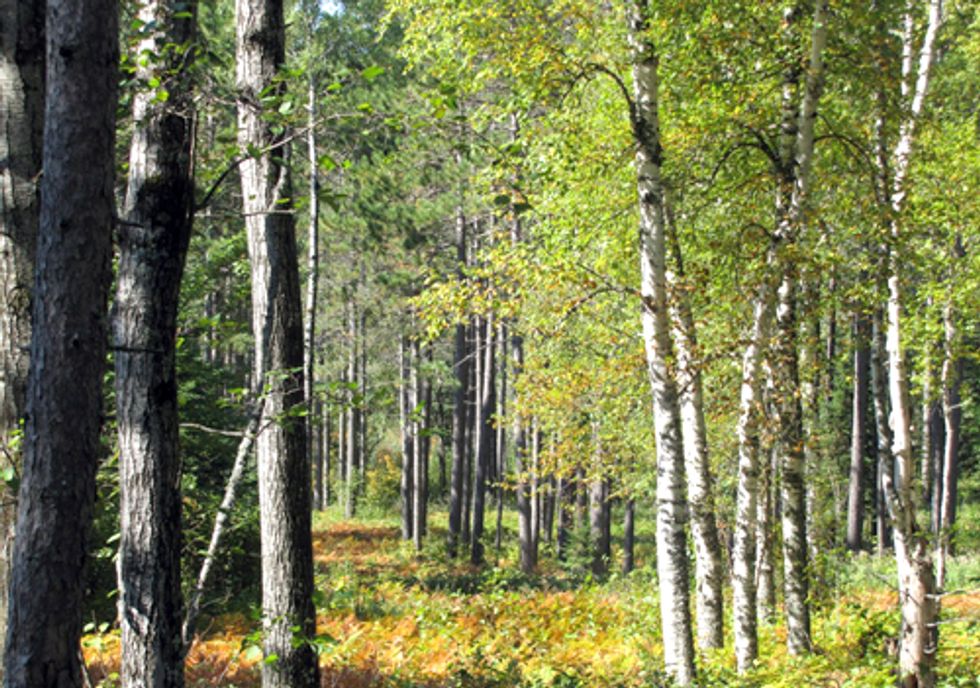 Twice a week in woodlands across central Iowa, Jan Thompson's research team catalogs plant species, collects water samples and identifies aquatic insects.
The tasks seem unrelated at first, but Thompson intends to change that perception. A professor in natural resource ecology and management at Iowa State University, Thompson received a competitive grant from the Leopold Center for Sustainable Agriculture in 2009 to study how forests protect the health of waterways.
The project is featured in a new video below:
Iowa has approximately 3 million acres of forested lands, much of which is located along small headwater streams. Plants in the woodland understory protect water quality by storing nutrients and holding soil in place. Thompson's team collects data from nine locations in central Iowa—three intact natural systems, three where cattle have grazed and three urban sites—to understand how understory plants can reduce water pollution.
"We're really interested in the functioning of natural systems in the Iowa landscape, and having them do the most they can do for us," Thompson said.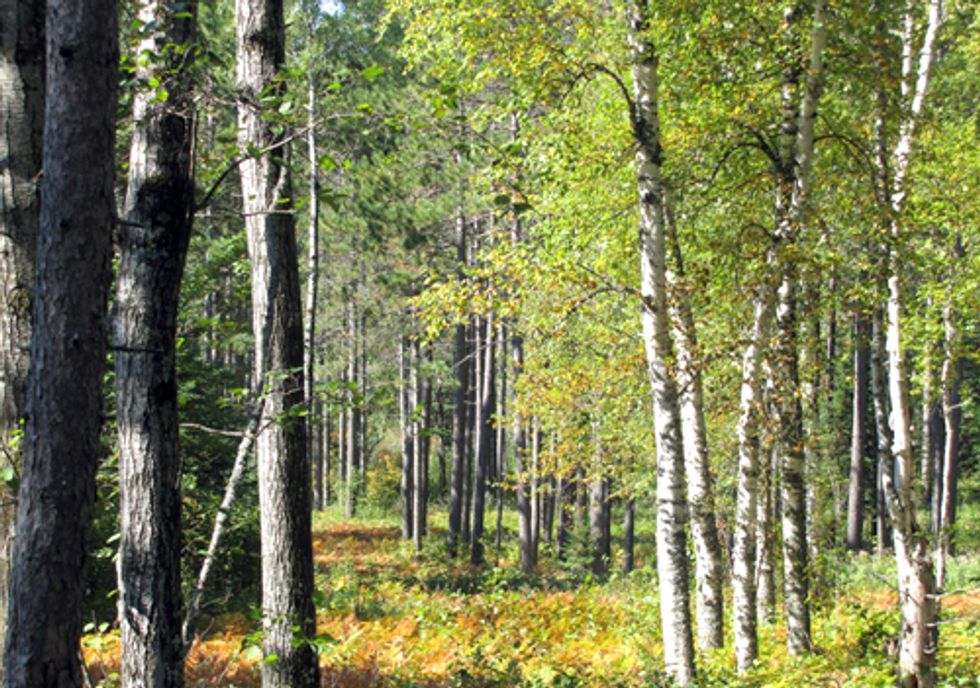 Michaleen Gerken, a Ph.D. candidate in Iowa State University (ISU) Natural Resources Ecology and Management, handles the plant species inventory, recording the number and name of each plant species she finds in 20x20-meter plots. Graduate student Alister Olson and undergraduate Joe Bolton take samples from the stream to test for sediment and nitrate, and use instruments on-site to measure temperature, flow, dissolved oxygen and other aspects of water quality.
Olson also catalogs aquatic insects, which he said "can give a lot of insight to landowners into what's impacting the stream condition." Some species, like mayflies, stoneflies and caddis flies, cannot tolerate pollution, and only appear in large numbers where the water quality is high.
The researchers hope to use this data to provide information to landowners about how they can protect or restore small patches of forest with the benefits to streams and rivers in mind. In a previous Leopold Center project, Thompson discovered that restoring key spring-growing species to a forest has the potential to greatly improve nutrient capture.
"We believe there is a close connection between what happens on the forest floor and what happens in the water," Gerken said. "We can protect areas we already have as opposed to starting over."
Support for the project comes from the Leopold Center, ISU Department of Natural Resource Ecology and Management, University of Iowa Center for Global and Regional Environmental Research, U.S. Forest Service and U.S. Department of Agriculture McIntire-Stennis Program.
Other investigators include Tim Stewart and Cathy Mabry, ISU Natural Resource Ecology and Management, and Randy Kolka, U.S. Forest Service.
Visit EcoWatch's WATER page for more related news on this topic.
EcoWatch Daily Newsletter
Related Articles from EcoWatch