Wall Street Bond Guru Tells Elon Musk to Exit EV Market
Jul. 15, 2014 10:52AM EST
Business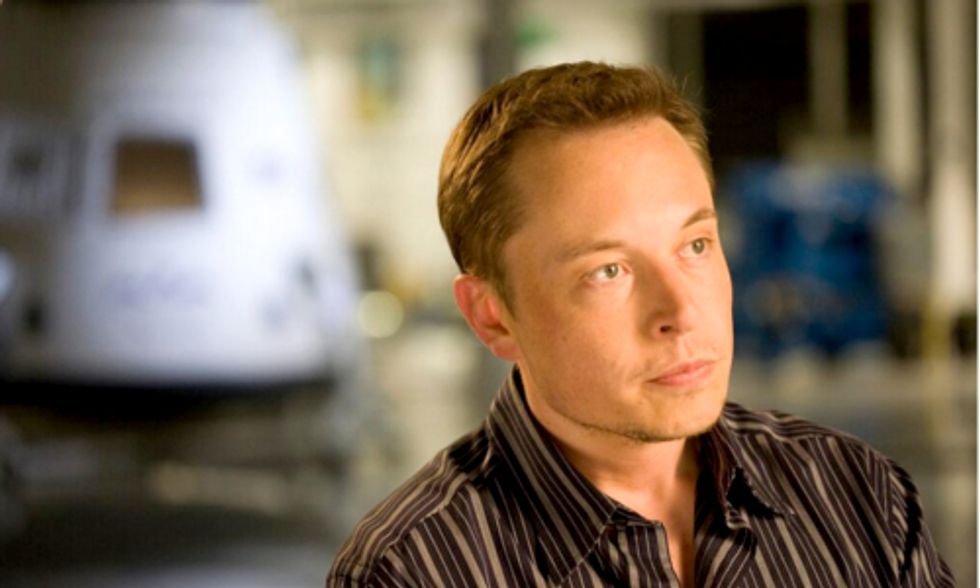 Elon Musk and Jeff Gundlach agree that mass production of electric vehicle batteries will help Tesla change the auto industry forever, but that's where the similarities end.
Gundlach, a Wall Street bond market influential and founder of DoubleLine Capital, thinks Musk and Tesla should exit the car market altogether in order to focus on creating batteries. Those batteries could be sold to Ford, Nissan and every other automaker. That's basically what Musk had in mind earlier this year with his announcement of a "gigafactory" plan, though Gundlach's idea could lead to better industry relationships and swifter agreements.
Gundlach shared this opinion on radio with Bloomberg View columnist Barry Ritholtz. Skip to the 19:54 mark to hear his thoughts on Tesla.
"I just think that the battery technology that Tesla has created is so far ahead of everybody else that it could really have broad uses," Gundlach said. "If I was running BMW or GM or Ford, I think I would be open to the idea of just buying the batteries from Tesla.
"If I was Elon Musk, I might go to all the other auto companies and say, 'I'll make you a deal, I'll get out of the car business, but let's set up a long-term deal on you buying my batteries."
He goes on to say that, if perfected, Tesla's batteries could one day power homes and alleviate the need for public utilities. It's an interesting proposition, but you get the sense that Musk isn't the kind of guy to abandon a dream.
If you need proof, check out this Vine from the Huffington Post's Alexander C. Kaufman. Musk makes it clear he won't be exiting the car market any time soon.
EcoWatch Daily Newsletter