W.V. Surface Mine Board Approves Quarry Permit Despite Strong Local Opposition
Feb. 08, 2012 12:18PM EST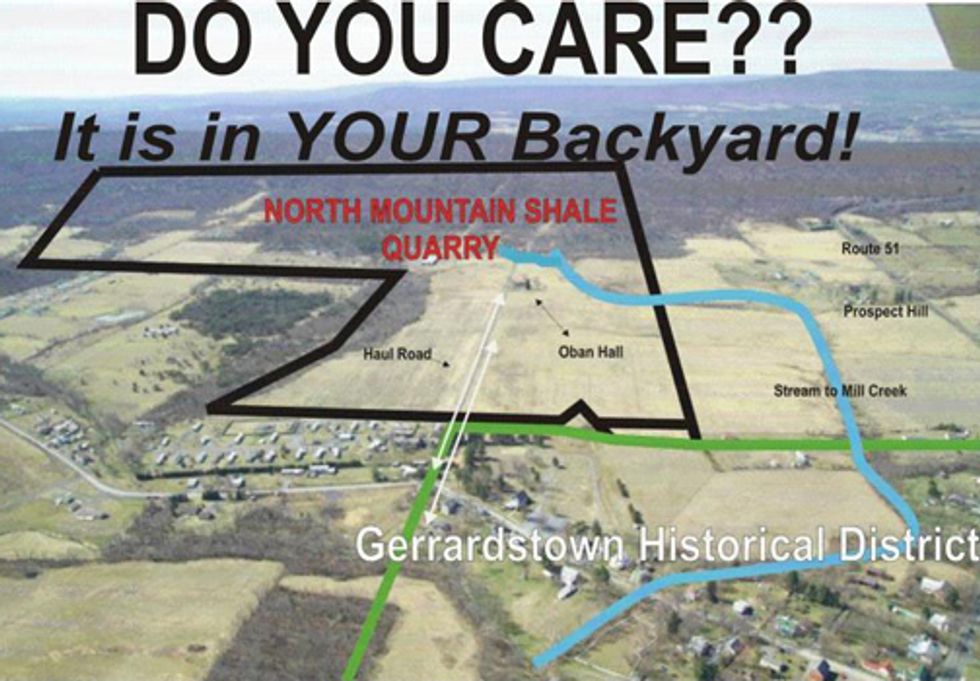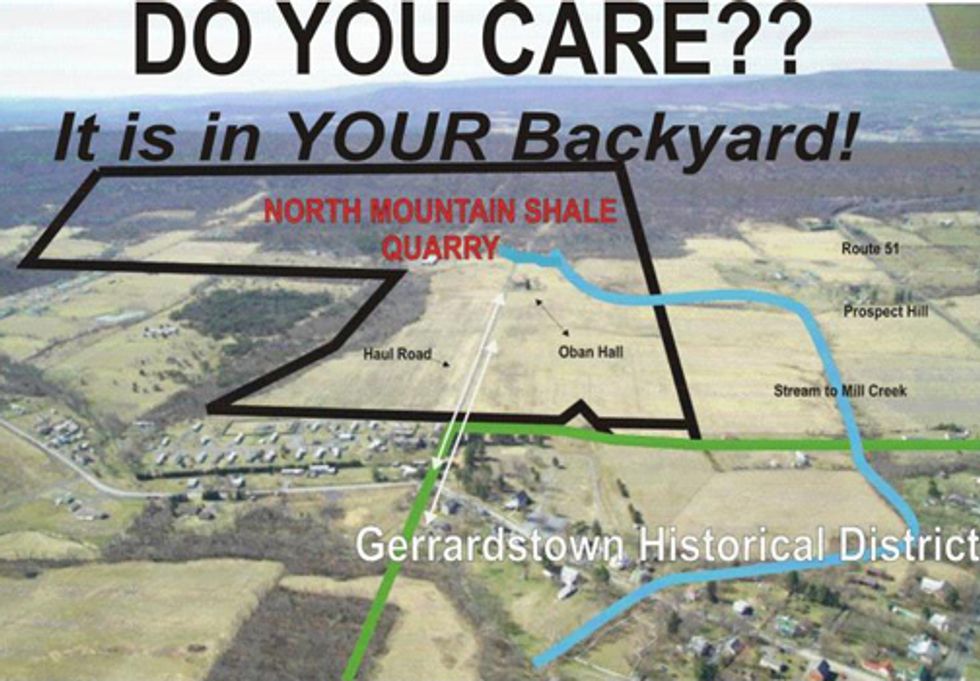 Despite strong local opposition and compelling expert testimony advising against the development of a shale quarry that would overshadow the historic town of Gerrardstown, W.V., the West Virginia Surface Mine Board issued its approval for a permit allowing North Mountain Shale to operate its proposed quarry. The local community remains concerned that polluted runoff from the industrial operation could contaminate the drinking water supply.
"This pastoral, idyllic community set with the beautiful backdrop of North Mountain, is the next community in West Virginia that will be devastated by mining activity. West Virginia has always been a pro-mining state. Where the legislature and the regulatory agencies, despite being sworn to protect our environment, work instead to lessen the burden on industry," Upper Potomac River Manager Brent Walls said upon hearing of the decision.
The decision did not come as a complete surprise considering the pro-industry atmosphere prevalent in West Virginia. However, it is disappointing that despite the efforts of local citizens, who wrote an unprecedented 787 letters to West Virginia Department of Environmental Protection (WVDEP) opposing the quarry and participated in large numbers at public hearings, the Surface Mine Board did not reject the permit.
"I find it hard to place much stock in the board's findings of fact, as they were adopted almost word-for-word from a document written by lawyers for the company," said Walls.
"Though the permit now has a number of provisions that aim to lessen the burden on the community, the conditions stipulated in the permit can still easily be violated. It will depend on WVDEP to enforce the new permit conditions," Walls said. "I have faith that the field inspectors will inspect the site and write up any violations. The question is whether the administrative side of WVDEP can be trusted to timely take enforcement action in response to violations."
For more information, click here.
—————
Potomac Riverkeeper, Inc. is a clean water 501(c)3 charitable nonprofit that stops pollution and restores clean water in the Potomac and Shenandoah Rivers and tributaries through community engagement and enforcement of the Clean Water Act.
EcoWatch Daily Newsletter
Related Articles from EcoWatch
Recent Stories from EcoWatch