Volvo Leaves Mining Association Over Its Lobbying Against Climate Change Policies
Dec. 11, 2015 09:58AM EST
Climate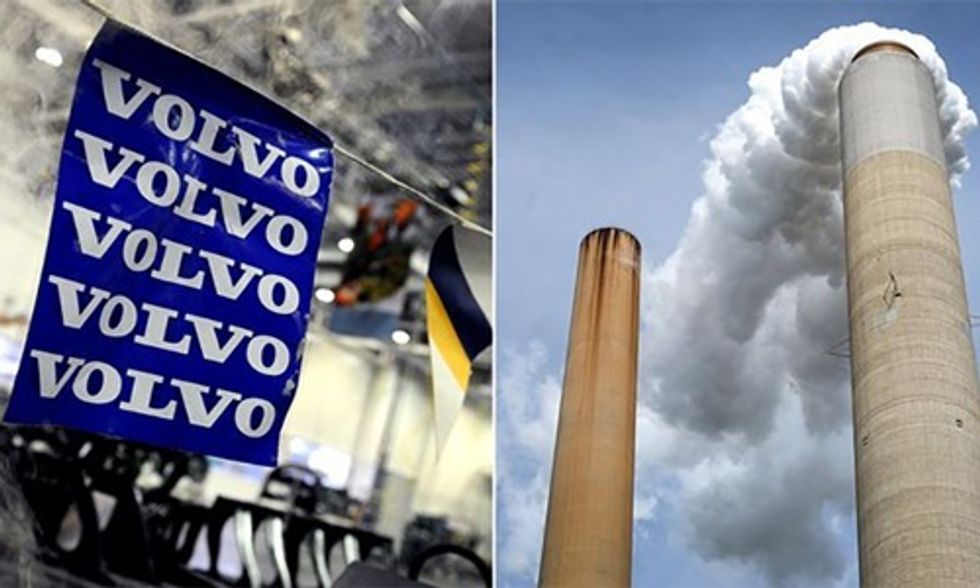 Volvo said that the company would end its relationship with the National Mining Association after learning of the mining lobby group's efforts against President Obama's Clean Power Plan. Speaking to journalists with Swedish public broadcasting station SVT at the Paris climate change talks yesterday, Volvo's sustainability director called the National Mining Association's lobbying efforts "quite crazy" and said, "We have chosen to go out, because you made us aware of this. It was an easy decision, when we see how they express themselves." (Google translation of the SVT coverage and the original story in Swedish)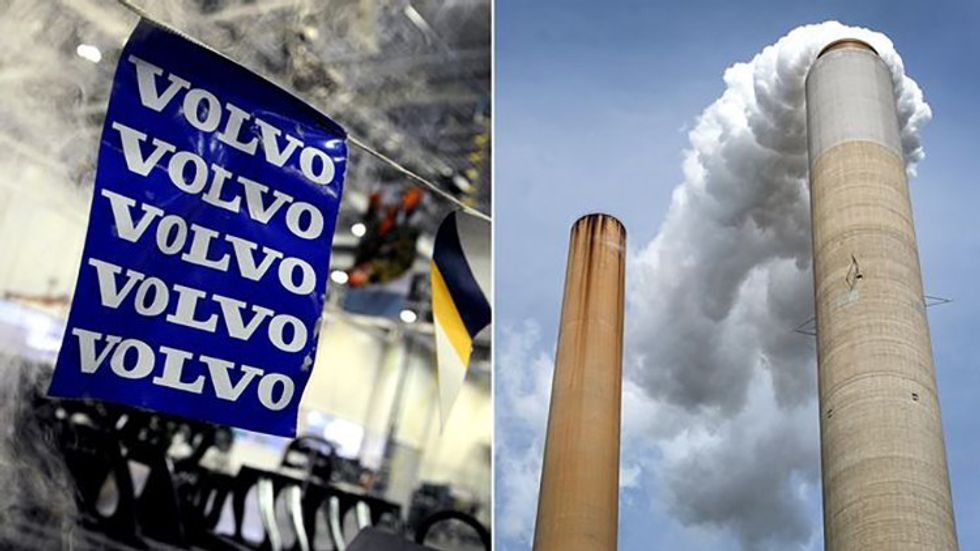 Volvo's decision to leave the National Mining Association (NMA) was confirmed Thursday by Kina Wileke, Senior Vice President of Volvo Group in an email to Greenpeace: "I can confirm that Volvo is leaving NMA. We do not share the NMA's view on climate change nor their opinion about the politics on climate change driven by American policy. On the contrary, we support the U.S."
In response, Greenpeace climate and energy campaign director Kelly Mitchell said:
"Volvo deserves praise for deciding to immediately end its relationship with the National Mining Association after discovering the mining lobby group's attacks against President Obama's Clean Power Plan. Any company working to support global efforts to address climate change should reject the National Mining Association's attacks on these critical policies that would reduce carbon pollution, as well as air and water pollution from mining and burning coal."
Another Swedish company, SKF, also said yesterday that it would leave NMA and has since been removed from NMA's member list. Siemens recently distanced itself from NMA's efforts against U.S. climate policy, but did not leave the lobby group and EnergyDesk reported today that PricewaterhouseCoopers and Ernst & Young did not respond to requests for comment about their membership in NMA.
The National Mining Association, a U.S. coal and mining industry lobby group, sued the Obama administration's Environmental Protection Agency in an effort to block the Clean Power Plan, a key component of U.S. commitments in Paris to reduce carbon pollution. NMA has publicly applauded Congressional efforts to block the Clean Power Plan and published a flawed report with misleading calculations about the costs and benefits of the Clean Power Plan. NMA President Hal Quinn urged state governors to reject the Clean Power Plan and NMA spokesman Luke Popovich stated that "The president is on the wrong side of history," in response to President Obama's efforts to restrict financing for overseas coal plants.
NMA has also fought against the Interior Department's Stream Protection Rule that would protect communities from particularly destructive coal mining practices, as well as against proposals to begin reforming the U.S. federal coal mining program.
YOU MIGHT ALSO LIKE
AEP Dumps ALEC to Help States Implement Clean Power Plan, Expedite Renewable Energy
Exxon Warns Climate Inaction Risks Warming Far Beyond 2 Degrees
Arnold Schwarzenegger Doesn't 'Give a ****' Whether You Agree With Him on Climate Change
Pledge Signed to Make All New Passenger Vehicles Zero Emissions by 2050
EcoWatch Daily Newsletter