Voice Your Concerns About Keystone XL Pipeline: Six Days Left to Comment
Apr. 17, 2013 01:14PM EST
Climate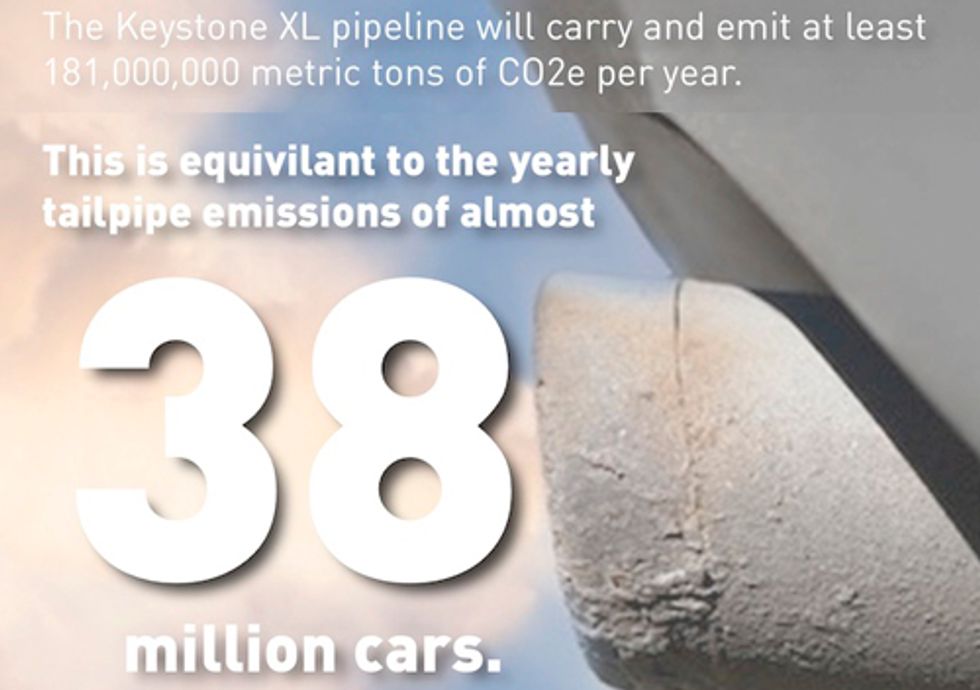 By May Boeve
From the beginning, we've known that Keystone XL pipeline would be a climate disaster. We took James Hansen's words seriously when he said that exploiting the tar sands would mean "essentially game over" for the climate.
Yesterday, a new report showed that it could be worse than we thought.
The report—the most comprehensive study of Keystone's climate impacts yet—shows that the pipeline would carry 181 million metric tons of carbon dioxide equivalent, equal to 51 coal plants worth of carbon. Another way to put it: that's as much CO2 as 37.7 million cars on the road—more cars than are currently driving in California, Oregon, Washington, Michigan, New York and Florida combined.
That number includes the CO2 released when the Earth is blasted with chemical cocktails heated by fracked natural gas, the multiple rounds of refining tar sands require, the ugly byproduct called petcoke used in coal plants and the burning of the final product as fuel.
Despite all this, the State Department says that the pipeline would have negligible climate impacts. They're accepting public comments for just six more days—until April 22, and this is the perfect substance for a comment. Click here to submit a comment to the State Department.
This is Day 5 of our Keystone XL comment sprint, and as a movement we're inching closer to 1 million comments to stop the pipeline. We want to show that there are many principled, fact-driven reasons to stop the pipeline, and we need to invite as many of our friends as we can to join us.
Here's an infographic explaining the key facts of the report: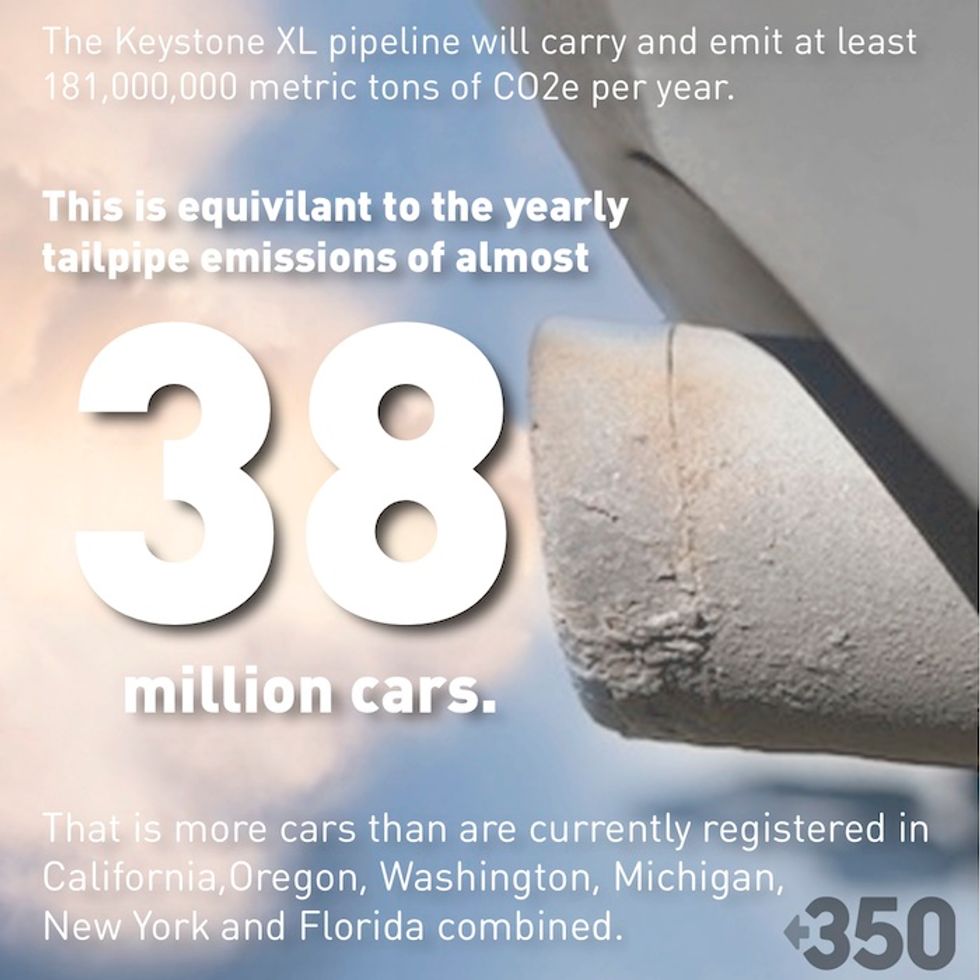 In a reasonable world, Dr. Hansen's warning would mean game over for the pipeline. But big money has warped the process and the politics surrounding this issue, and so we'll need to push hard on this and many other fronts.
Let's keep this ball rolling—let's flood the State Department with the facts they need to stop the pipeline.
Visit EcoWatch's KEYSTONE XL and CLIMATE CHANGE pages for more related news on this topic.
——-
EcoWatch Daily Newsletter
Related Articles from EcoWatch