Viral Video: LEGO, Everything is Not Awesome
Jul. 08, 2014 01:02PM EST
Energy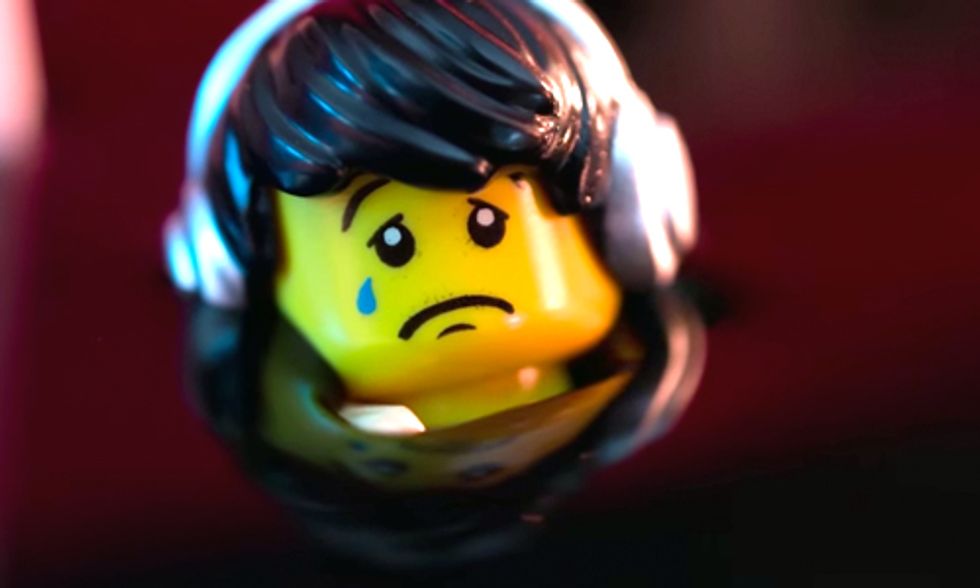 [Editor's note: Greenpeace's viral video LEGO: Everything is NOT Awesome has been suspended by YouTube, following a copyright claim from Warner Brothers. Greenpeace quickly transferred the film to Vimeo (see below). The video has reached more than 3 million views in less than three days. Greenpeace will challenge the copyright claim, arguing the video uses satire and parody, is in the public interest and thus protected under the right to free speech.]
---
Greenpeace released an online film today to expose LEGO for promoting the controversial Shell brand on its toys. Shell has plans to drill for oil in the Arctic threatening the people and unique wildlife that live there.
"Every company has a responsibility to choose its partners and suppliers ethically," said Mel Evans, Arctic campaigner at Greenpeace. "LEGO says it wants to leave a better world for children, yet it's partnered with Shell, one of the biggest climate polluters on the planet, now threatening the pristine Arctic. That's a terrible decision and its bad news for kids. We're calling on LEGO to stand up for the Arctic, and for children, by ditching Shell for good."
The video begins by revealing a magical and playful Arctic wonderland made of LEGO, but as Shell moves in to drill, things begin to change. The soundtrack for the video is an evocative cover version of the theme song from The LEGO Movie, 'Everything is Awesome.'
"We love LEGO. Most of us spent hours as children letting our imaginations run wild with just a few bricks and a couple of odd-shaped things that looked like spaceship engines," said Don't Panic's Creative Director Richard Beer. "That's why it's so sad to see LEGO being used by Shell to advertise to children like this. We hope our video strikes a chord. We hope it captures the sadness we all feel that one of our fondest childhood icons is now being used to pollute children's imaginations."
Greenpeace launched the campaign targeting LEGO last week, which flooded LEGO's Facebook and twitter pages urging them to stop lending support to Shell.
LEGO responded to the campaign by posting a statement online from Jørgen Vig Knudstorp, president and CEO of the LEGO Group, that justified LEGO's partnership with Shell as a way of putting "LEGO bricks into the hands of more children" and that LEGO "expect(s) that Shell lives up to their responsibilities wherever they operate." He said LEGO "intend(s) to live up to the long term contract with Shell."
Greenpeace responded with a statement shortly after asking, "Does the world's most profitable toy company have to put aside its stated values in order to increase its sales? Would LEGO partner with a cigarette company to help bring its bricks to the masses?"
EcoWatch Daily Newsletter
Recent Stories from EcoWatch