Video: The Rise of Superbugs
Sep. 04, 2014 11:14AM EST
Food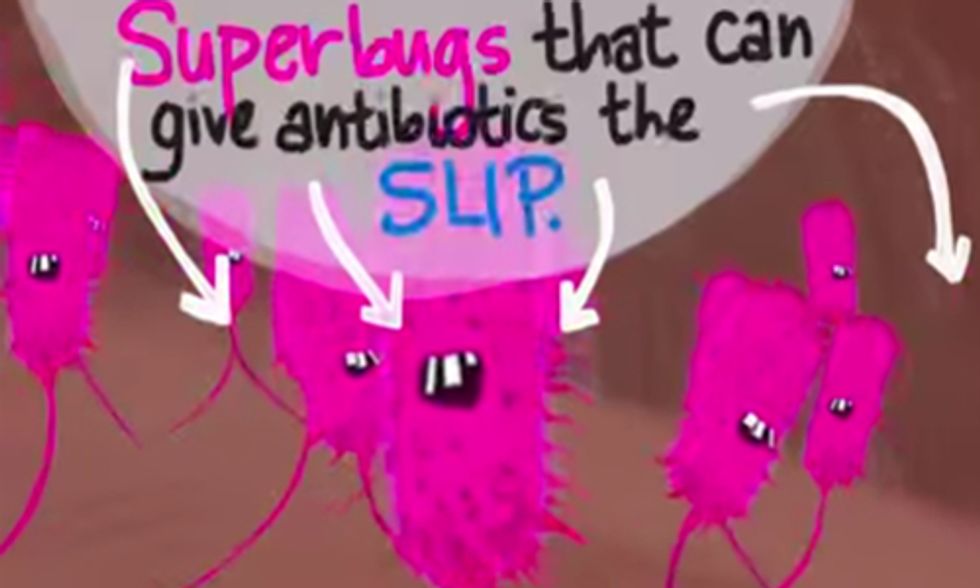 There are lots of good reasons to oppose factory-style farming—those giant CAFOs, or confined animal feeding operations, where huge numbers of animals are crowded together in close quarters.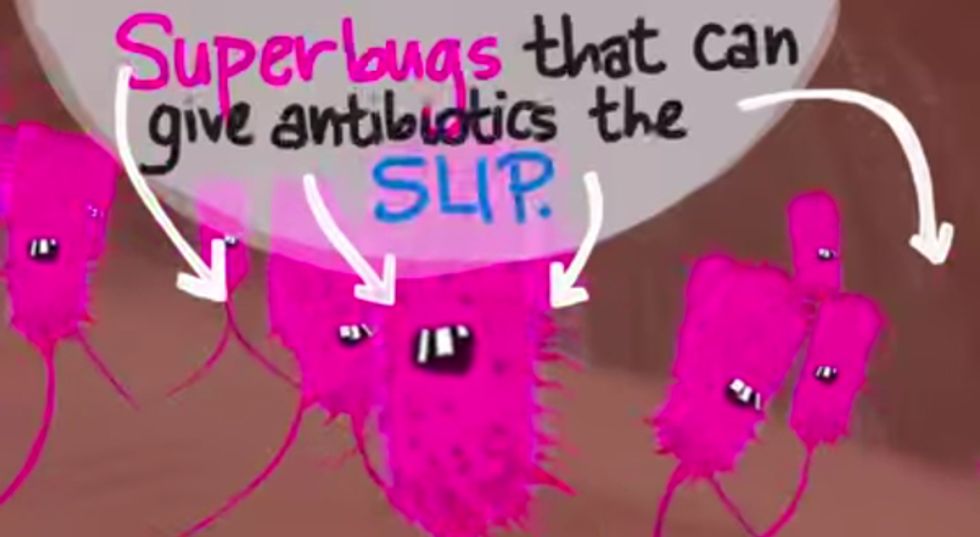 Among them is the way operators have chosen to deal with the spread of disease, an increased threat to stressed, confined animals. They're fed constant, low doses of preventive antibiotics.
But overuse of antibiotics leads to resistance and that's what some experts say is happening. Superbugs are appearing that can't be knocked out. These bugs can then spread off these farms by various means, such as animal manure that's washed into the watershed or used as fertilizer, and spread into the human population,
One Green Planet explains:
Pumping animals with antibiotics kills off weak bacteria, but allows antibiotic-resistant strains to proliferate inside the guts of these poor creatures. These superbugs can't be knocked out with the usual medicines we rely on. Infections caused by these superbugs can require antibiotics with greater side-effects, and can lead to longer illnesses, more hospitalizations, and even death when basic treatments fail.
Natural Resources Defense Council has put together a short, animated video to explain graphically how these superbugs take hold and encourage people to take action.
YOU ALSO MIGHT LIKE
Factory Farming: Bad for People, Planet and Economy
Misuse of Antibiotics Fuels Fatal 'Superbug' Crisis
FDA Regulation of Antibiotics Use on Factory Farms Proves Worthless
EcoWatch Daily Newsletter