USEC Pushback On Coffin Lid of Uranium Project
Dec. 30, 2011 12:48PM EST
Insights + Opinion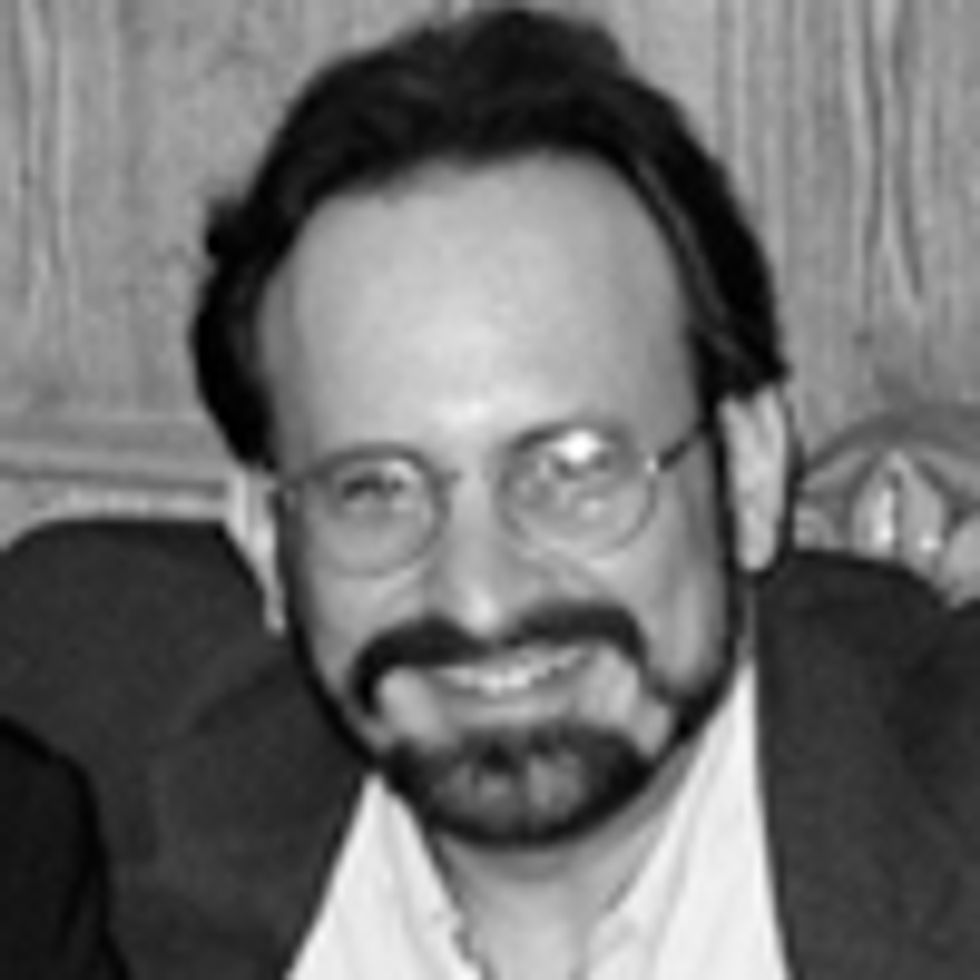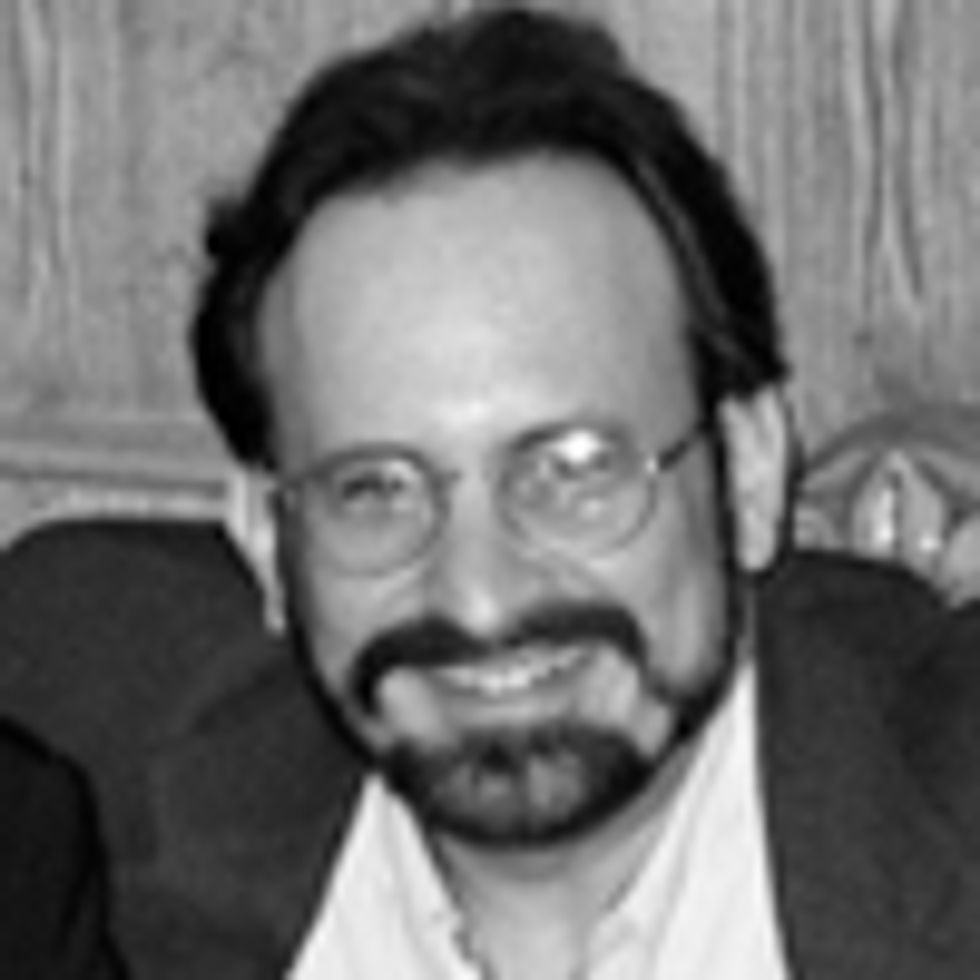 The coffin lid on USEC's Un-American Centrifuge project near Piketon, Ohio, has more nails driven into it than a reshingled roof in Rainstorm Alley. The proverbial last nail might have been the Department of Energy denial of a loan guarantee in 2009, or the multiple test-centrifuge crash of June 11, or the second denial of a loan guarantee in the fall of 2011, or the refusal of Congress to grant USEC a bailout in the omnibus appropriations bill for 2012.
But USEC, dead dinosaur of the uranium enrichment industry, is still thrashing its tail. Its agents, recipients of large USEC campaign contributions who occupy seats in Congress, have introduced new legislation to dump federal cash toward their corporate sponsor. Bills in the House of Representatives are scheduled for mark-up on Jan. 18.
"This thing has got more than nine lives, and none of them are worth living," said Henry Sokolski to the New York Times, about USEC's proposal. "It will not do to whine about Solyndra and wink at this." Sokolski directs the Nonproliferation Policy Education Center, which along with the National Taxpayers Union and Southern Ohio Neighbors Group has led opposition to any federal bailout for the alleged uranium enrichment company.
A more apt analogy than Sokolski's cat with nine lives would be to the ghoulish "Freddy Krueger refusing to stay dead," in the words of one Ohio politician who prefers to remain anonymous on this subject. Or a vampire nightly returning from the grave. It sucks the blood from the half-living economy of southern Ohio, it can't bear sunlight, and holding a mirror up to it yields no reflection, because it lurks in the shadow-world of top-secret nuclear stuff.
On Dec. 16, as Congress scrambled to cobble together its smorgasbord 2012 spending deal, you will recall that funds for USEC's phantom non-performing project turned up missing from the legislative language (See part 6 in this continuing series). Nobody claimed to know exactly what had happened, and finger-pointing started immediately. The Piketon district's congresswoman, Jean Antediluvian Schmidt, blamed the White House; the White House blamed Congress; the Senate blamed the House; and not a living soul on Capitol Hill blamed the party actually responsible for the orgy of unaccountability, which is USEC, the company doing its best to go bankrupt, with the U.S. Treasury along for the ride.
USEC's Uncivics Lesson
What did happen in the back-room dealings of the omnibus process is now more or less clear and it makes for a good lesson in the uncivics of American government. For full understanding, turn the clock back to October, when the Department of Energy (DOE) informed USEC for a second time that it couldn't qualify for a federal loan guarantee under program regulations anytime in the foreseeable future.
That had a number of immediate consequences for USEC, including that USEC would not be receiving $50 million in Phase 2 investment from Toshiba and Babcock & Wilcox (B&W), overdue for payment but contingent on USEC's receipt of a conditional commitment on a loan guarantee from DOE. Nor would USEC be getting the $75 million payment of Phase 3, also due but contingent on the closing on a $2 billion loan. That's $125 million in total, which USEC had been counting on to pay its lavish living expenses, while the company made arrangements to either secure the larger haul of $2 billion, or skip town and live on the lamb. Remember the figure, it's a clue to the caper now unfolding in Congress.
USEC had been exerting tremendous pressure on DOE and the White House to make a conditional commitment, even without a near-term prospect of meeting DOE's conditions for closing on a loan, just so that USEC could get its hands on at least $50 million of immediate cash from its so-called investors. In Michael Millikan circles that would be called a scam—asking the federal government to provide a meaningless piece of paper for purposes of extracting "investment" funds from third parties under false pretenses.
At this point in the story, I will disclose that I informed DOE during these shenanigans that I believed USEC was engaging DOE in a scheme to defraud investors by asking for a "conditional commitment" unsupported by the facts of USEC's application. I then did receive a phone call from an agent in DOE's Office of Inspector General (IG), asking me the rather odd question of what information I thought DOE was obligated to disclose to Toshiba and B&W. The question was odd because I am not an attorney, nor do I have access to the proprietary information in DOE's files. I interpret that odd question from the IG's office, which was nearly the entire content of the conversation, to mean that DOE was well aware of what USEC was trying to pull off, but DOE wanted to know how much I knew.
So in October, USEC learned that it would be going without the $50 million to $125 million, which the company had acknowledged it needed to make payroll and pay bills, a need dated to the original financing "deadline" of June 30. And USEC has some staggering bills. The Paducah, Kentucky, gaseous diffusion plant—federally owned but operated by USEC—has the largest "single-meter" electricity usage on planet earth. (The coal-fired TVA plants that power Paducah are major contributors to global warming and acid rain, and Paducah is also the largest single-site emitter of ozone-depleting freon gas.)
The Paducah situation is rather dire, because the plant has less than six months left on its clock; if USEC is going to commit to new power contracts and keep Paducah running, it must act with haste. WARN notices of potential plant closure were sent to Paducah employees as a Christmas bonus on Dec. 22. If you suspect that the impending Paducah closure might be behind the congressional funny-business, what with Kentucky's Mitch McConnell as Senate Minority Leader and Kentucky's Hal Rogers as Chairman of the House Appropriations Committee, you'd have the beginnings of a G.U.T. or Grand Unified Theory, to borrow a term from particle physics. The pressure to float USEC some large amount of Treasury funds is intense, no matter how gutless the politicians or gut-wrenching the corruption.
DOE's big mistake in October, repeating the same mistake it's made in the past, was to give USEC advance notice of the decision, rather than simply make a public announcement. That allowed USEC to get a jump with the media, framing the closed-door discussions with DOE however the company wanted, which it did in a news release on Oct. 21. That news release made DOE's denial of a loan guarantee sound like an approval, with the added step of an "RD&D" program (Research, Development & Demonstration) framed as a measure for certain commercialization, rather than as a final long-delayed test to see if the technology bears potential for future development or not. Every indication is that DOE intends the latter, not the former. USEC had failed to meet numerous deadlines for demonstration of its centrifuge technology, going back to 2005.
USEC also announced a "cost-sharing" agreement with DOE for the new program, as if it were a done deal, not contingent upon congressional appropriation, suggesting that DOE already had the funds and the authority to initiate the program. Moreover, the first stage of the program, as announced by USEC, would involve an 80-20 split of $150 million, with the larger piece paid for by DOE. In subsequent statements from USEC and its agents, including Ohio and Kentucky politicians, it was made plain that the first stage of federal funding was expected and indeed needed as an immediate payment from "existing funds," in order to avoid layoffs in Ohio and at Oak Ridge, Tennessee—layoffs that, in fact, began in early December.
Now let's do some math. Eighty percent of $150 million is $120 million, very close to the amount that USEC had been expecting and needing—but would not be receiving because of the denial of a loan guarantee—from the Phase 2 and 3 investments of Toshiba and B&W. In other words, USEC is saying that since DOE stiffed the company for a fraudulent conditional commitment that USEC needed to collect on contractual payments, DOE somehow owes USEC an equivalent amount of money, required to keep USEC from defaulting on lease commitments at two sites that are owned by DOE.
I suggest that the phony numbers of the proposed "cost-sharing agreement" have nothing to do with actual planning for a thought-out national program of technology development. Centrifuge technology is already outmoded for commercial uranium enrichment, and DOE's sponsored reviews of USEC's technology indicate that it has no commercial potential whatsoever.
Rather, I think that the budget for the "RD&D" program was back-calculated from the urgent cash requirements of USEC Inc., and I think the secretive DOE-USEC negotiations ended with a very stinky trade-off of $120 million in near-term federal funds for $125 million in lost private investment, with the idea of covering all asses, and elephants. The jerry-rigged "RD&D" program serves a national need only from the perspective of avoiding the embarrassment of shutting down facilities on federal land in Ohio and Kentucky precipitously at the start of a presidential election year. Neither the empty-shell facility in Ohio nor the decrepit plant in Kentucky serves any legitimate national purpose, at least none that has been spoken about in public.
If I'm wrong, let DOE produce its paperwork detailing the planning and cost calculations for a centrifuge RD&D program, and let's check the dates, rationale, and authorship of the proposals.
CASH NOW!
DOE did buckle to USEC's October surprise of a cost-sharing arrangement that DOE would mostly pay for. But it didn't completely buckle. Inquiries to DOE in October as to the source of the alleged "existing funds" drew responses that there indeed were no "existing funds"—Senators Sherrod Brown and Rob Portman had been speaking out of their USEC. Secretary of Energy Chu sent letters to Congress asking for a 2012 appropriation of $150 million, but Chu left it entirely ambiguous as to whether that would be for the second part of the program (with the first $150 million paid immediately from "existing funds") or for the first part of the program, with an additional appropriation requested later.
Chu's intentional ambiguity actually represented an on-going dispute between DOE and USEC. DOE, already caught in multiple scandals involving unaccountable funding, wanted to initiate a program that was legally legit, involving the gradual and controlled disbursement of funds appropriated by Congress. But such a program could not keep USEC out of bankruptcy or the centrifuge project from immediate and permanent termination. USEC needs CASH NOW, as they say on TV, and its conceptualization of a bailout was a $100 million plus dump of uranium from government stockpiles, as had been done before (see part 2 of this series), with no reporting requirement for how the proceeds of sale are spent.
The ambiguity allowed USEC to sell different versions of the bailout to Congress through its lobbyists during the omnibus back-room deliberations, confusing reporters who could not discern whose descriptions of the proposed bailout were accurate. Chu was prevailed upon by the Senate side to clarify, which he did only as the omnibus bill was in final drafting. Chu relayed to Senators that, contrary to USEC lobbyist demands, the DOE request of Congress involved two sequential appropriations of $150 million each, one for 2012 and one for 2013. That became the final Senate proposal, which by all reports elicited no response from the House negotiators.
Boehner explained his non-response as due to House objections that the bailout would violate an Appropriations Committee rule against earmarks. That was a lot of hullabaloo as a rationale for House behavior. If it were accurate, then the rule should have been enforced from the start of negotiations, and no USEC bailout language would have been pursued or expected as part of the omnibus bill.
The real reason that Boehner nixed the home-field bailout was that the clarified language of the Senate proposal would not have met USEC's immediate cash requirements. The company would still have gone bankrupt, before any DOE-supervised RD&D program had gotten off the ground. (And that might suit DOE just fine. USEC has been such a total non-performer, DOE might be pleased to find another contractor to perform the non-commercial work it wants at Oak Ridge R&D facilities.) In other words, it was USEC that killed the proposed centrifuge development program—not the White House, Congress, or DOE.
By the end of the day on Friday, Dec. 16, while the completed omnibus bill was being voted on in the Senate, Boehner was already telling reporters that he would support legislation to provide USEC the bailout funding, done "the right way" through committees, rather than as an omnibus rider. But what Boehner failed to clarify for the media was that his "right way" funding would be for something completely different from what DOE had proposed—not a technology development program to meet national requirements under the accountable supervision of DOE, but some form of material or cash disbursement to USEC Inc., which the company could use to pay its proprietary bills.
And unlike other industry bailouts, the federal government could acquire no control or equity stake in the company as security or recompense, because that would violate the USEC Privatization Act, the gargantuan mistake that Congress has yet to acknowledge, much less rectify.
By Christmas, the evil elves of the Ohio congressional delegation had already rushed to introduce legislation in answer to the company's wish list for Santa, probably drafted by USEC's own lawyers. Jean Recrudescence Schmidt, says she has already introduced a bill which, according to her would give DOE the "authority to assess the viability of technologies associated with the American Centrifuge Plant." But DOE already has that authority and has performed two very detailed assessments, concluding that the technology is NOT commercially viable. By other reports, the Schmidt bill would simply hand over $300 million in cash or material to USEC.
Meanwhile, the U.S. Senators from Ohio, Democrat Sherrod Brown and Republican Rob Portman, spoke with one voice less than 24 hours after the mysterious disappearance of the USEC bailout from the omnibus bill. Together they are introducing legislation that would rectify the delayed-payments problem by "reprogramming $106 million of existing DOE funds" while transferring uranium tails worth $44 million to USEC under the discredited barter arrangement. The total of $150 million in federal assets would again be given to USEC to meet its immediate needs, in the lifestyle to which it has become accustomed.
The House Energy and Commerce Committee has scheduled a January 18 mark-up on the various USEC proposals, including a last-ditch effort by Kentucky legislators to prolong the life of the Paducah plant by instructing DOE to "re-enrich" depleted uranium tails at Paducah, a proposition that would surely lose money for the government under existing market conditions, all to keep one of the world's worst contributors to global warming, acid rain, and ozone depletion belching its gasses for a few more years. (Where are the environmental groups calling for Paducah's rapid closure?)
The USEC bailout proposal, as it stands, is full of contradictions. For example, the uranium tails that Ohio legislators want to use to pay the USEC payroll in Ohio are actually the same tails that Kentucky legislators want to use to keep Paducah in operation. The tail is clearly wagging the dog here, but it can't wag more than one dog at a time. Flooding the uranium market with new USEC bailout material also acts to depress world prices from already low post-Fukushima levels. That has feedback effects, which further erode USEC's profitability. Such problems were the reason that the Privatization Act aimed to remove politicians from the business in the first place.
Whether the combined strength of the Ohio, Kentucky, and Tennessee delegations can push through this corporate welfare monstrosity remains to be seen. The anti-earmark principles of the House freshman class will be sorely tested, and there will be opposition from the other side of the aisle. Consider this blithering assault on USEC by Congressman Ed Markey (D-MA), a member of the Energy and Commerce Committee during the Solyndra hearings:
Ultimately, I must say that Markey gets it wrong. It appears to him in Washington, DC, as if the forces for USEC are pushing nuclear power against competing renewable energy. But USEC in no way represents the nuclear industry; not a penny put toward "the American Centrifuge Plant" will help generate any wattage from nuclear fuel on a commercial basis, and the leadership of the nuclear industry knows this. The point is that USEC's centrifuge technology is NOT commercially viable, and can't be made so. The taxpayer funds dumped toward USEC have nothing to do with energy policy; it is pure wastage, and it wouldn't matter if USEC called itself a solar company, a lollipop company, or anything else. The USEC bailout is a form of pure corruption. It must be exposed and combated as such.
As for the Obama White House, it's clear that it had insight into USEC from the day the President took office. The USEC employees I talk to assume that Obama is stringing the company along, just waiting for the company to go belly-up by its own incompetence clock. More likely, the Administration conceived of the nonsensical "RD&D" program as a way of postponing the company's collapse until after the 2012 election. It was a way to kick the can, just as was done with the Keystone XL Pipeline. But in the USEC case, the can kicked back, and now another $300 million of Treasury funds are at risk of being blown on a company that will only amplify its extortion demands.
In this situation, the Administration does bear an obligation to end the game, tell the truth, and terminate the foolishness. And, oh yeah, there is still the matter of those southern Ohioans left waiting for real development of the Piketon site in a way that brings permanent jobs and revitalization. What about it, Mr. President?
2012 Prophecy
That keeper of Mayan calendar secrets, Karl Rove, has just released "Political Predictions for 2012" in which he forecasts: "Scandals surrounding the now-bankrupt Solyndra, Fannie and Freddie, MF Global and administration insider deals still to emerge will metastasize, demolishing the president's image as a political outsider. By the election, the impression will harden that Mr. Obama is a modern Chicago-style patronage politician, using taxpayer dollars to reward political allies and contributors."
But USEC is the super-scandal still being dug, large and deep enough to swallow all the top brass of both major political parties. Hillary Clinton's husband is the one responsible for the disastrous privatization of USEC, with affirmative votes from congressional leaders of the 1990s, including especially Speaker of the House during privatization Newt Gingrich and Ohio's current governor, John Kasich. Mitch McConnell and John Boehner are deep in the USEC hole, as is 2016 White House hopeful Rob Portman, increasingly mentioned as a likely Mitt Romney running mate.
U.S. Senator Sherrod Brown, running for reelection in 2012, recipient of the first "Progressive Hero" award from Progress Ohio, named "Most Valuable Senator of 2011" by the Nation magazine, has, according to filings with the Federal Elections Commission, accepted more than $58,000 in corporate PAC contributions connected to USEC ($11,000), USEC partners like Babcock & Wilcox ($7,000), and large nuclear utility USEC customers like Duke Energy ($20,000). Quid pro quo, Brown has repeatedly called on the Department of Energy to forgo required financial and technical reviews, circumvent legal restrictions on the use of federal funds, and pump government money to USEC like a mainline supply of speed. With Portman, Brown is the co-sponsor of the USEC bailout legislation advertised as "bipartisan," when the word barbarous is more apt.
Why smart men like Senator Brown, who went to Yale, advocate the federal bailout of a small-cap company that is obviously failing, for a project already determined to have no commercial viability, is a subject for the new year.
So I'll make a political prediction for 2012 of my own. The USEC Scandal will make Solyndra look like a tempest in Teapot Dome, and the whole lot of politicians tarnished by their association with the most magnificent failure of privatization in U.S. history will have their reputations and aspirations ruined. But hey, it won't be the end of the world.
--------
Geoffrey Sea is a writer and historian who has studied the uranium enrichment industry for thirty years. In the early 1980s, he served as a consultant to the labor unions at both the Piketon, Ohio, and Paducah, Kentucky, plants. He now lives on the southwest fence-line of the Piketon site and is a co-founder of Southern Ohio Neighbors Group.
EcoWatch Daily Newsletter
Related Articles from EcoWatch