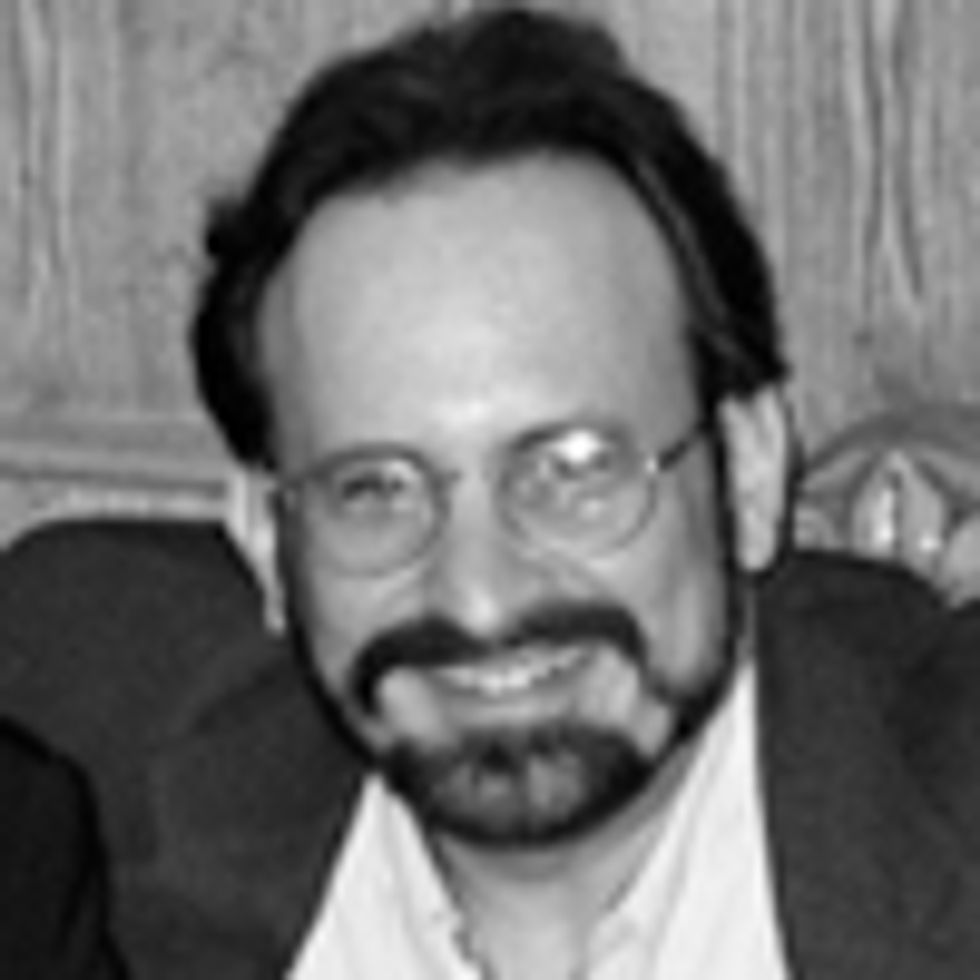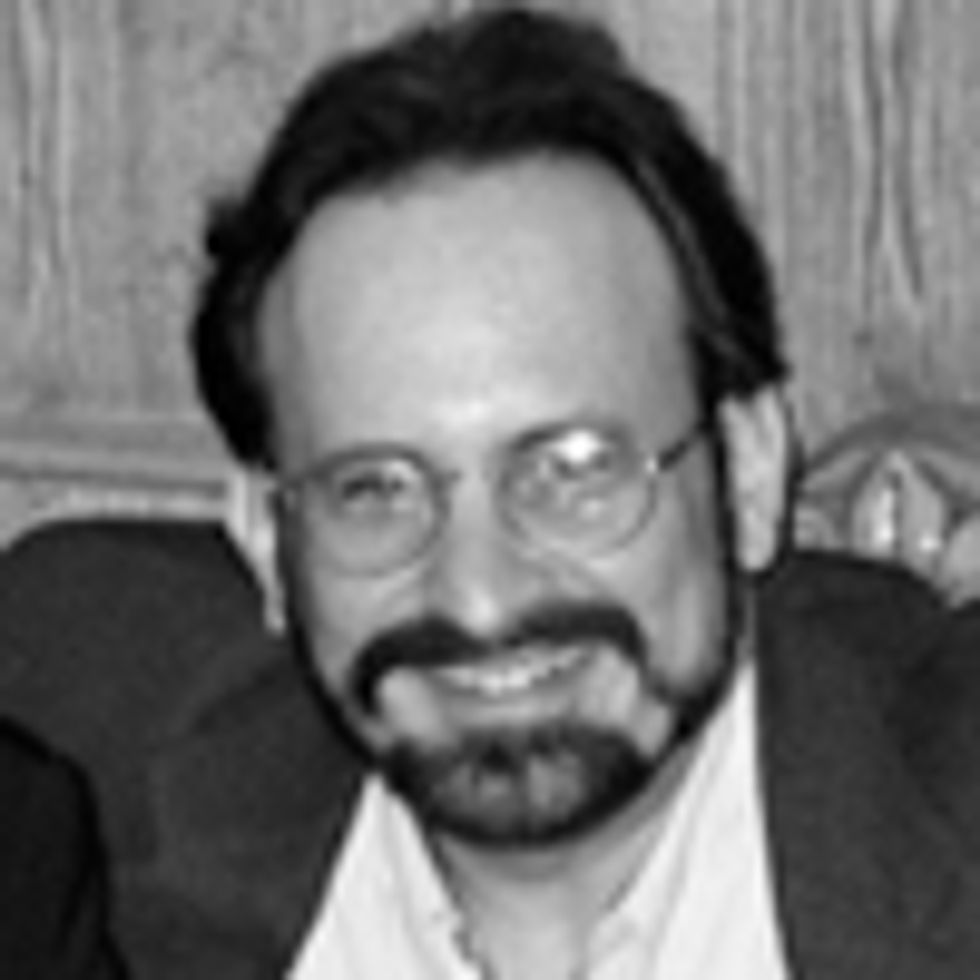 Congressional leaders of both parties had rushed to provide an emergency bailout for the limping nuclear fuel supplier USEC Inc.  But the bailout package, now stuck in the DC-standoff muddle, is too little and too late. USEC, hemorrhaging money, appears to be jumping ship to the arms of a French-government suitor.
Both former national nuclear companies of the United States and France, USEC and AREVA, are now quasi-privatized. Together they have driven the world market in nuclear fuel, and their axis of cooperation and competition has given definition to the global nuclear industry.
They were the only applicants for the fourth, forgotten, "front-end-nuclear"category of loan guarantees from the U.S. Department of Energy (DOE)—AREVA for its Eagle Rock centrifuge project in Idaho, and USEC for its "American Centrifuge" project or ACP near Piketon, Ohio. Both companies have suffered mightily from the global downturn in nuclear prospects and especially from the sudden market saturation in nuclear fuel, caused by the lingering shutdown of 44 of Japan's 54 nuclear reactors.
Many have believed it inevitable that USEC and AREVA would overcome their rivalry, and now the inevitable is happening. AREVA announced on Dec. 13 that the Eagle Rock facility, though now delayed, may be completed by a partnership of the two. The announcement would not be possible if discussions between the companies were not already at some advanced stage.
Significantly, on the same day, an expected congressional bailout of USEC, reported to be part of the omnibus 2012 appropriations package, evaporated in the most recent standoff between Reid and Boehner. USEC stock price plunged nearly 5 percent on that news, to $1.20, one penny higher than its historic closing low, reached just days ago.
Because the USEC bailout was structured in the form of federal "Research, Development & Demonstration" assistance for ACP technology [see part 4 in the series on USEC]—a poorly-chosen cover for the needed emergency cash infusion—the funds would not be spendable if USEC is pursuing project merger with AREVA. Even if the omnibus spending bill is salvaged, and it includes up to $300 million in ACP technology assistance, that provision would be immediately mooted by even the suggestion that USEC would abandon ACP for Eagle Rock.
(And to the Appropriations leaders reading this, the provision should be removed from the omnibus package, since the cat is out of the bag that USEC is pursuing another course).
USEC has made clear since the bailout was proposed in October that technology assistance would be insufficient to save the company or the project in the absence of a conditional commitment on a $2 billion loan guarantee. Meanwhile, the DOE has made clear that USEC has no chance of qualifying for a loan guarantee before at least two years of a technology development program not yet funded or begun.
Given the incompatibility of those positions, it was only a matter of time before ACP was acknowledged as over. How over is the American Centrifuge Plant? It's over like a flipped flapjack on the back of a turtle turned upside-down. And that, my friends, is over.
Around and Around We Go
While first reports provide few details of a prospective AREVA-USEC centrifuge partnership, the necessary parameters emerge from recent history. Almost as soon as he took office in 2007, Ohio Governor Ted Strickland, a hometown boy long familiar with USEC and its woes, pursued his own inspiration for an AREVA-led bailout of USEC, hosting talks between the companies at government offices in Columbus.
Strickland's conception, of course, was to substitute an AREVA centrifuge enrichment plant for USEC's unfinanced ACP, which was already foundering. That idea ran into a host of practical and legal roadblocks, including the impossibility of transferring USEC's NRC license to a different company using different technology, the straightjacket of USEC's long-term lease at the federal site, prohibitions of foreign ownership in the USEC Privatization Act, and, not least, the absence of any profit-incentive for USEC. Ultimately, it was USEC that ended the negotiation with insistence on a $2 billion federally-backed loan for its lonesome, and that pushed AREVA to Idaho, where it found a site on private land in sparse Bonneville County.
The last gasp of the failed Strickland initiative was a hoax event at the Piketon site in June of 2009, at which USEC and AREVA jointly announced, with an entourage of political parasites, that they would build an AREVA-design nuclear reactor at Piketon. But no one would say exactly where it would be built, or how it would obtain regulatory approval, or who would pay for it. Oops!
AREVAderci USEC
So let's see. AREVA has a private construction site, a centrifuge technology already proven and profitable around the world (licensed from URENCO), an NRC construction and operating license, and a conditional commitment on a $2 billion loan guarantee awarded in 2010. Despite the current downturn in its fortunes, AREVA is a diversified global giant with operations in dozens of countries.
USEC only leases the federal site in Ohio, which comes with a raft of regulatory and legacy cleanup problems. Its technology straddles the line between outmoded, dysfunctional, and fictitious, as the belated small demonstration-scale cascade suffered a major crash last June [see part 3 in the series on USEC]. USEC is mired in debt and has no financing to speak of, denied twice for a DOE loan guarantee and delayed for a federal bailout that would be restricted to a technology demonstration that probably never will come to pass. While USEC uses the slogan "A Global Energy Company," its only production plant is in Paducah, Kentucky, scheduled to close next May. Its slogan should be: "Think Globally, Act in Paducah."
The only thing that USEC does bring to the table is the chief asset it acquired through privatization—its order book of utility customers awaiting shipments of nuclear fuel.
USEC already signaled it was looking to team with a foreign partner when it signed an agreement with Russia's TENEX last March, including a commitment to support a future TENEX centrifuge plant on U.S. soil. That agreement went over with USEC's political backers like a depleted uranium balloon. Many of those same politicians had spent their careers making Cold War justifications for additional Piketon funding on the argument that Piketon was needed to kill the Russians, not capitalize them. (Lenin's prediction that western capitalists would one day sell him the rope he would use to hang them comes to mind).
Under political pressure, USEC unceremoniously dropped its Russian Centrifuge project plans. AREVA was the last and most logical resort.
Therefore, it is clear what a USEC-AREVA partnership would look like. USEC would abandon the Piketon site and the long-running fiction of ACP, releasing the company from hefty NRC licensing fees and other expenses it can no longer afford to pay. Paducah can close on schedule or soon thereafter, and USEC's customers, those that remain, can be delivered to the AREVA-USEC joint venture in Bonneville County, Idaho. With full subscription for its product, Eagle Rock could be up and running within two years. That's just in time to cover for the expiration of the current agreement that supplies USEC customers with uranium downblended from old Soviet nuclear warheads.
The foreign ownership statutory restriction would not be violated, since USEC would retain its corporate identity. USEC would be buying into AREVA, not vice versa. And the supposed "national security" justification for ACP would fall away as the malarkey it always was. It had been said that only USEC could provide the fuel for TVA reactors that then produce tritium for U.S. nuclear weapons. The argument was simply fallacious—TVA has legally contracted for uranium fuel from both URENCO's plant in New Mexico, and from downblended U.S. weapons-grade uranium stockpiled at Savannah River, South Carolina. Both of those sources, and possibly material from Eagle Rock, would continue to be available to TVA.
ACP RIP
Though only the first suggestion of USEC-AREVA partnership has been publicly aired, the logic of the confluence is overwhelming, and as the foregoing history reveals, discussions have actually been underway since 2007. The terrain has been well explored by both companies. The partnership will almost certainly happen, and it may be what the U.S. Department of Energy had in mind, when it responded to USEC's demands for a loan guarantee with a counter-demand described only vaguely for the public as "a restructuring."
In the post-Fukushima world, two new centrifuge plants in Idaho and Ohio made no sense. Yet it was also unrealistic to think that both projects would be canceled, leaving U.S. nuclear utilities partially dependent on foreign supply of uranium fuel.
Many will be unhappy with the unfolding outcome. Ohio politicians who mercilessly shilled and shoveled U.S. Treasury funds to USEC on the promise of creating American jobs will get their wish, but the jobs will be in Idaho, for the most part. Expect "overseas in Idaho" as a phrase to enter the Buckeye State boondocks vocabulary.
Some self-styled environmentalists, of the sort who don't imagine that sites east of the Mississippi can be worth saving, had counted on the success of ACP to generate a reciprocal failure at Eagle Rock. That won't be happening, and it's a good thing, because the Piketon site is located rather specially alongside one of the most important complexes of ancient Indian earthworks in the Americas.
Now there is the opportunity for consensus on the post-USEC redevelopment of the Piketon federal site. Attention and resources should focus on getting USEC removed, so redevelopment can begin without additional delay. The southern Ohio community has waited through vacuous boosterism and raucous hucksterism enough.
AREVAderci USEC indeed.
EcoWatch Daily Newsletter
Related Articles from EcoWatch
Recent Stories from EcoWatch