This website uses cookies to ensure you get the best experience while browsing it. By clicking 'Got It' you're accepting these terms.


The best of EcoWatch, right in your inbox. Sign up for our email newsletter!
USDA Green-Lights Yet Another Monsanto GMO crop
Jan. 15, 2015 02:31PM EST
Food

Today, the U.S. Department of Agriculture (USDA) approved the sale and planting of Monsanto's genetically engineered dicamba-tolerant soybeans and cotton. This approval follows that of 2,4-D tolerant soybeans and corn, billed as the next generation of herbicide-tolerant crops to tackle glyphosate (Roundup)-resistant weeds.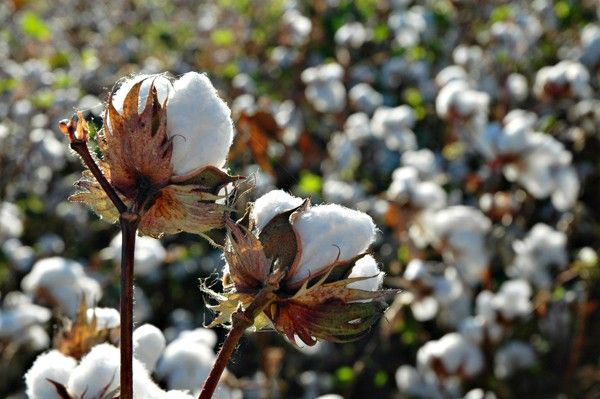 Photo credit: Shutterstock
Dicamba-tolerant soy and cotton are simply the latest example of USDA's allegiance to the biotechnology industry and dependence upon chemical solutions. This continues the disturbing trend of more herbicide-tolerant crop approvals taking place under President Obama's watch.
Once again, the USDA has neglected to look at the full range of impacts associated with these GMO herbicide-tolerant crops. Instead the agency has opted for a short-term solution to superweeds that have become resistant to herbicides because of previous approvals of GMOs, thereby perpetuating and escalating chemical use.
The USDA's Environmental Impact Statement predicted that dicamba use will increase 88-fold and 14-fold for soybeans and cotton, respectively, compared to current levels. Dicamba-tolerant crops will allow for wider windows of spraying throughout the season at unprecedented levels. Now that dicamba will be used in larger quantities, Monsanto has petitioned the Environmental Protection Agency to increase the tolerance level of dicamba on cottonseed 150-fold. Higher levels of dicamba in the environment and our food pose unacceptable risks to human health and a wide variety of flora and fauna.
The USDA has ignored pleas from organic farmers and other specialty crop growers asking the agency not to approve these crops that will increase applications of this incredibly drift-prone herbicide. Farmers of nearby non-tolerant crops will pay the price for USDA's short-term weed management fix in the form of diminished or completely destroyed harvests caused by dicamba drift.
There are currently at least 70 million acres in the U.S. afflicted with Roundup-resistant weeds. It is only a matter of time before those weeds become resistant not just to Roundup, but to a mix of other herbicides, as their associated herbicide-tolerant crops are being planted and sprayed with chemical cocktails. Instead of taking action to address the long-term superweed problem in agriculture, the USDA has chosen the status quo.
Unfortunately, the collateral damage of today's USDA decision will be felt by organic and specialty crop farmers across the U.S. who have no defense against the use of this errant herbicide.
YOU MIGHT ALSO LIKE
7 Foods That Nourish Your Skin
Renowned Chef Dan Barber Offers Radical New Way to Farm
Part II: How Regenerative Organic Agriculture Can Save the Planet
EcoWatch Daily Newsletter
arinahabich / Stock / Getty Images
By Sydney Swanson
With April hopping along and Easter just around the corner, it's time for dyeing eggs (and inadvertently, dyeing hands.) It's easy to grab an egg-dyeing kit at the local supermarket or drug store, but those dye ingredients are not pretty.
Aerial of farmland and mountains near Seaward Kaikoura Range in New Zealand. David Wall Photo / Lonely Planet Images / Getty Images Plus
By Jordan Davidson
New Zealand's pristine image as a haven of untouched forests and landscapes was tarnished this week by a brand new government report. The Environment Aotearoa 2019 painted a bleak image of the island nation's environment and its future prospects.
heshphoto / Image Source / Getty Images
Mike Taube / Getty Images
A new EPA rule on asbestos does not say anything about the asbestos currently in the environment. Bob Allen / Getty Images
A mountain woodland caribou bull in the Muskwa-Kechika Wilderness area in northern British Columbia, Canada. John E Marriott / All Canada Photos / Getty Images
It's heartening, in the midst of the human-caused sixth mass extinction, to find good wildlife recovery news. As plant and animal species disappear faster than they have for millions of years, Russia's Siberian, or Amur, tigers are making a comeback. After falling to a low of just a few dozen in the mid-20th century, the tigers now number around 500, with close to 100 cubs — thanks to conservation measures that include habitat restoration and an illegal hunting crackdown.