This website uses cookies to ensure you get the best experience while browsing it. By clicking 'Got It' you're accepting these terms.
USDA Extends 'Agent Orange' Corn Comment Period through April 27th
Feb. 23, 2012 09:00AM EST
GMO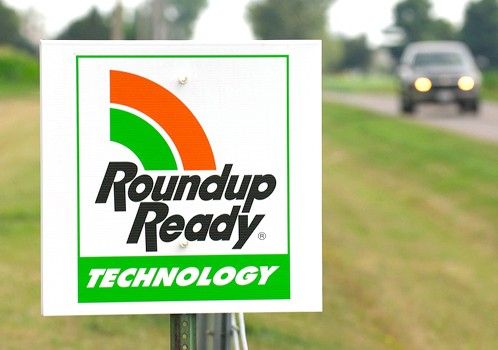 The U.S. Department of Agriculture (USDA) is currently deciding whether or not to approve an application by Dow Chemical for its controversial genetically engineered (GE) corn crop that is resistant to the highly toxic herbicide 2,4-D—one of the main ingredients in Agent Orange.
On Feb. 22, just five days before the close of the comment period, the USDA extended the public comment period on this issue until the end of April 2012. The Center for Food Safety (CFS), the nation's leading organization in the fight against GE crops, was one of the groups that requested this extension from USDA, and we are pleased the agency responded accordingly. If approved, CFS has vowed to challenge USDA's decision in court, as this novel GE crop provides no public benefit and will only cause serious harm to human health, the environment, and threaten American farms.
"Dow's 'Agent Orange' corn will trigger a large increase in 2,4-D use—and our exposure to this toxic herbicide—yet USDA has not assessed how much, nor analyzed the serious harm to human health, the environment, or neighboring farms," said Andrew Kimbrell, executive director of the Center for Food Safety. "This novel corn will foster resistant weeds that require more toxic pesticides to kill, followed by more resistance and more pesticides—a chemical arms race in which the only winners are pesticide/biotechnology firms."
If approved, millions of acres of "Agent Orange" corn could be planted as early as next year, raising concern for its adverse health impacts. 2,4-D was one of the main ingredients in Agent Orange, the chemical defoliant used by the U.S. in the Vietnam War. Agent Orange was contaminated with dioxins, a group of highly toxic chemical compounds, which are responsible for a host of serious medical conditions—from diabetes to cancer to birth defects—in Vietnam veterans as well as Vietnamese and their children. Industry's own tests show that 2,4-D is still contaminated with dioxins.
"Many studies show that 2,4 D exposure is associated with various forms of cancer, Parkinson's Disease, nerve damage, hormone disruption and birth defects," said Dr. Amy Dean, an internal medicine physician and president-elect of the American Academy of Environmental Medicine. "Because it poses significant health risk, exposure should not be increased, but significantly reduced to protect the public's health."
2,4-D drift and runoff also pose serious risk for environmental harm. Because it is such a potent plant-killer, 2,4-D can harm animals by killing the plants they depend on for habitat and food. The U.S. Environmental Protection Agency and the National Marine Fisheries Service have found that 2,4-D is likely having adverse impacts on several endangered species, even now. 2,4-D is currently used to control weeds primarily in cereal grains and lawns. Its use in corn has been extremely limited. USDA's approval of 2,4-D resistant GE corn will increase the overall use of this toxic herbicide, worsening these impacts and likely placing many other species at risk.
American farmers are also rightly concerned that the introduction of 2,4-D resistant corn will threaten their crops—2,4-D drift is responsible for more episodes of crop injury than any other herbicide. "In my experience, 2,4-D is an herbicide that can and does drift considerable distances to damage neighboring crops," said Indiana farmer Troy Roush. "We can expect greatly increased use of 2,4-D with Dow's new corn, and that could wreak havoc with soybeans, tomatoes, and other crops my neighbors and I grow."
The advent of Dow's 2,4-D resistant corn is a clear indication that first-generation genetically engineered, herbicide-resistant crops—Monsanto's Roundup Ready (RR) varieties—are rapidly failing. RR crops, which comprise 84 percent of world biotech plantings, have triggered massive use of glyphosate (Roundup's active ingredient) and an epidemic of glyphosate-resistant weeds. These resistant "superweeds" are regarded as one of the major challenges facing American agriculture.
Dow now falsely suggests that 2,4-D crops (2,4-D soybeans and cotton are also under development) are the solution to weed resistance. Far from solving the problem, however, a peer-reviewed study recently published in the prestigious journal Bioscience, entitled Navigating a Critical Juncture for Sustainable Weed Management, suggests that these new GE crops will pour oil on the fire, triggering an outbreak of still more intractable weeds resistant to both glyphosate and 2,4-D.
USDA's public comment period on 2,4-D resistant corn is open until April 27th. Comments may be submitted to the agency through CFS's action link by clicking here.
For more information on 2,4-D corn, see CFS's two-page fact sheet and more extensive Food Safety Review.
For more information, click here.
—————
The Center for Food Safety is a national, nonprofit, membership organization founded in 1997 to protect human health and the environment by curbing the use of harmful food production technologies and by promoting organic and other forms of sustainable agriculture.
EcoWatch Daily Newsletter
Artist's conception of solar islands in the open ocean. PNAS
Millions of solar panels clustered together to form an island could convert carbon dioxide in seawater into methanol, which can fuel airplanes and trucks, according to new research from Norway and Switzerland and published in the Proceedings of the National Academy of Sciences journal, PNAS, as NBC News reported. The floating islands could drastically reduce greenhouse gas emissions and dependence on fossil fuels.
Marcos Alves / Moment Open / Getty Images
More than 40 percent of insects could go extinct globally in the next few decades. So why did the U.S. Environmental Protection Agency (EPA) last week OK the 'emergency' use of the bee-killing pesticide sulfoxaflor on 13.9 million acres?
EcoWatch teamed up with Center for Biological Diversity via EcoWatch Live on Facebook to find out why. Environmental Health Director and Senior Attorney Lori Ann Burd explained how there is a loophole in the The Federal Insecticide, Fungicide, and Rodenticide Act under section 18, "that allows for entities and states to request emergency exemptions to spraying pesticides where they otherwise wouldn't be allowed to spray."
Simple swaps that cut down on kitchen trash.
Sponsored
By Kayla Robbins
Along with the bathroom, the kitchen is one of the most daunting areas to try and make zero waste.
View of downtown Miami, Florida from Hobie Island on Feb. 2, 2019.
Michael Muraz / Flickr
The Democratic candidates for president descended upon Miami for a two-night debate on Wednesday and Thursday. Any candidate hoping to carry the state will have to make the climate crisis central to their campaign, as The New York Times reported.
By Sharon Kelly
On Monday, the Wall Street Journal featured a profile of Scott Sheffield, CEO of Pioneer Natural Resources, whose company is known among investors for its emphasis on drawing oil and gas from the Permian basin in Texas using horizontal drilling and hydraulic fracturing, or fracking.
Pexels
By Craig K. Chandler
The federal government has available to it, should it choose to use them, a wide range of potential climate change management tools, going well beyond the traditional pollution control regulatory options. And, in some cases (not all), without new legislative authorization.
Denis Poroy / Getty Images
By Dan Gray
Processed foods, in their many delicious forms, are an American favorite.
But new research shows that despite increasing evidence on just how unhealthy processed foods are, Americans have continued to eat the products at the same rate.
By Sarah Steffen
With a profound understanding of their environmental surroundings, indigenous communities around the world are often cited as being pivotal to tackling climate change.