USDA Allows More GE Foods to Market Despite Serious Health Concerns
Nov. 14, 2012 02:05PM EST
GMO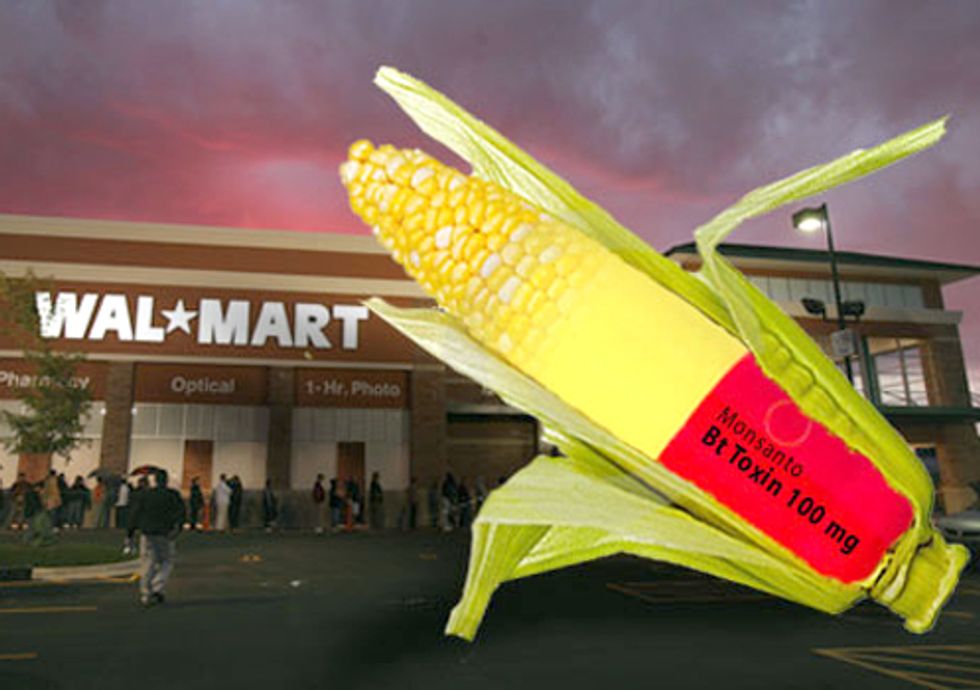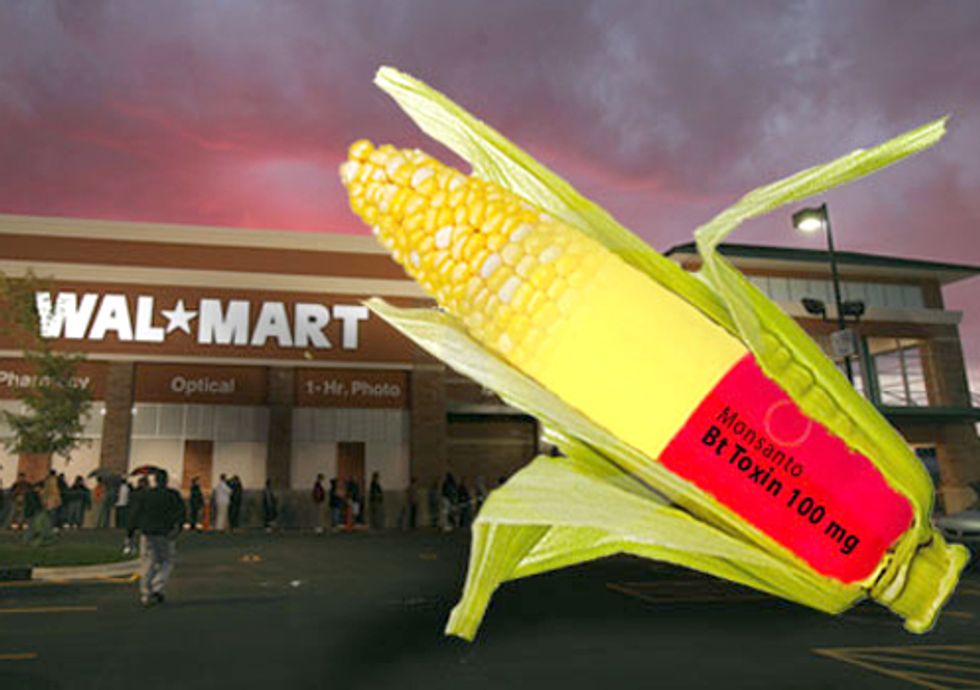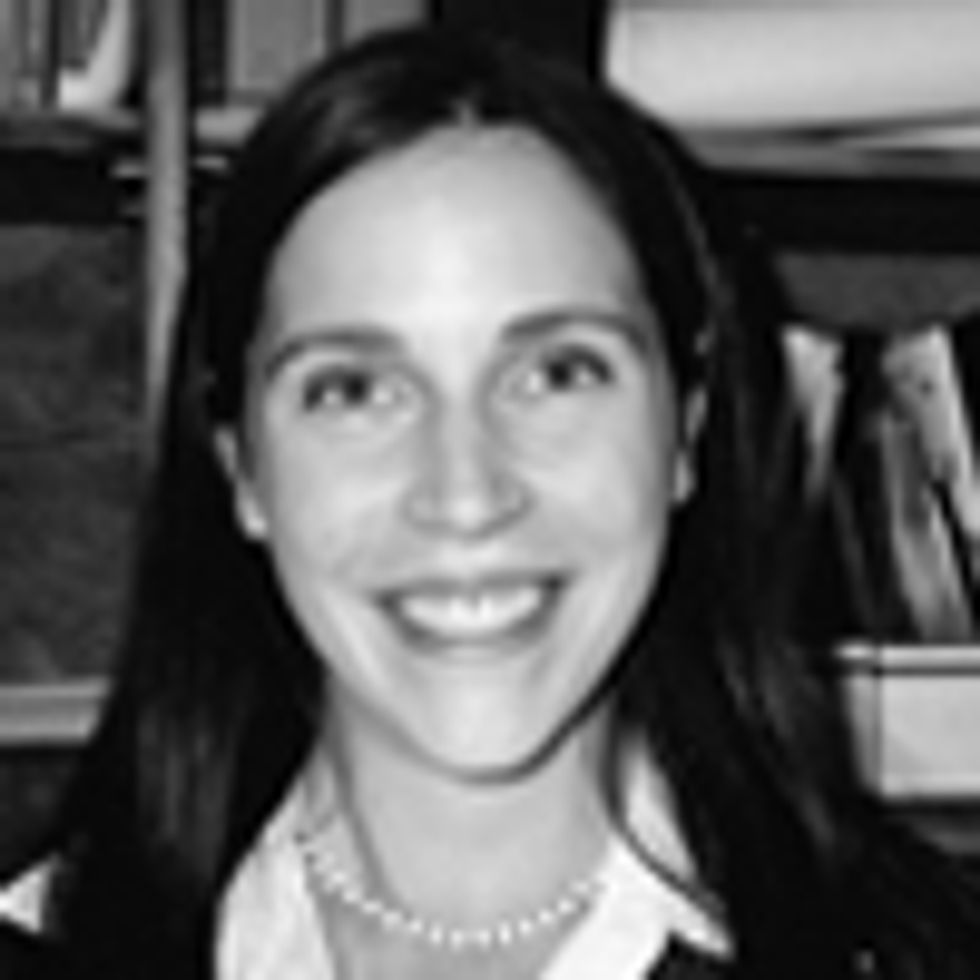 This fall, French researchers released a ground-breaking, peer-reviewed feeding study published in the journal of Food and Chemical Toxicology showing that consumption of genetically engineered (GE) corn and Roundup causes severe health effects including mammary tumors, organ damage and premature death.
 
Because of restrictions in technology use agreements, researchers are often unable to get access to seeds for independent safety trials. As a result, this is the first-ever study to examine the long-term health effects of Monsanto's Roundup weedkiller or Roundup-resistant corn.
 
The two-year study involved 200 rats who were fed diets containing different proportions of GE corn or water containing Roundup at levels permitted in drinking water and consistent with typical human exposure. A control group was fed an equivalent diet with no Roundup-contaminated water or GE corn.
 
The results were disturbing:
• The team found that even the lowest doses of Roundup, at levels well within "safe" drinking water standards, were associated with severe health problems.
• Female rat mortality was two to three times greater than in the control group, in part due to high rates of mammary tumors.
• Both male and female rats fed GE feed, regardless of dose, had high rates of severe liver and kidney damage.
• When given trace amounts of Roundup in their water, 70 to 80 percent of the rats had pituitary gland abnormalities.
• The first detectable tumors occurred four to seven months into the study, although biotech companies are only required to conduct rat feeding studies for 90 days to demonstrate safety.
Despite these serious concerns, more GE foods continue to stream onto the market, and the U.S. Department of Agriculture's (USDA) Animal and Plant Health Inspection Service is poised to deregulate even more.
 
Petitions requesting non-regulated status are pending for a dozen GE crops, including a soybean tolerant to the chemical 2,4-D, a component of Agent Orange which has been linked to cancer, liver disease, Parkinson's disease and other major health problems, as well as a non-browning apple which is designed to not discolor when bruised or sliced.
 
While these crops wait for the green light to come on the market, others are already finding their way onto supermarket shelves. This summer, GE sugar beets, GE soybean oil and glufosinate-tolerant, bollworm-resistant cotton were granted non-regulated status. And, Walmart recently agreed to carry Monsanto's new GE sweet corn, engineered to be resistant to Monsanto's Roundup herbicide and designed to produce a Bt toxin that will kill insects that feed on the plant.
 
The USDA's hands-off approach to regulating GE technology means these crops are entering the market with virtually no independent review and once deregulated, the USDA conducts no monitoring to see if a GE crop has harmed the environment and sets no standards for minimizing contamination of non-GE crops.
 
Meanwhile, this summer, the House Agriculture Committee included controversial riders in their version of the 2012 Farm Bill that would make approval of GE crops even easier. According to the Center for Food Safety, the House Committee's provisions would set unreasonably short deadlines for GE crop approval, create triggers for automatic approval of GE crops, set strict limitations on what the USDA can consider in environmental reviews, eliminate National Environmental Policy Act and Endangered Species Act protections and set "acceptable" levels of GE contamination that would provide no recourse for farmers who are contaminated.
 
Releasing GE crops without a full understanding of their impacts and without a plan to prevent contamination is gambling with our health, our environment and livelihoods of family farmers. Moreover, despite overwhelming support, the FDA has failed to require labeling that protects a consumer's right to make informed decisions and know whether foods contain GE ingredients.
Visit EcoWatch's GENETICALLY MODIFIED ORGANISM page for more related news on this topic.
EcoWatch Daily Newsletter
Related Articles from EcoWatch
Recent Stories from EcoWatch