This website uses cookies to ensure you get the best experience while browsing it. By clicking 'Got It' you're accepting these terms.
UPS Launches Navigation System to Reduce Emissions
Nov. 01, 2013 08:24AM EST
Business
UPS announced a plan this week to reduce carbon dioxide emissions and save fuel during the busy holiday season and beyond.
The company will roll out the On-Road Integrated Optimization and Navigation (ORION) software with hopes of optimizing 10,000 delivery routes by the end of the year, reducing miles driven and reinforcing the Atlanta, GA-based firm's sustainability efforts.
Though it's still years away from full deployment across the company's U.S. operations, UPS says the software will have saved more than 1.5 million gallons of fuel and reduced carbon dioxide emissions by 14,000 metric tons by the end of the year, according to a company statement.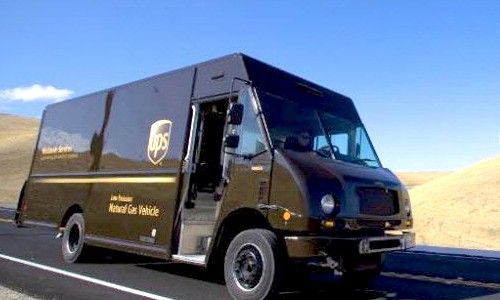 "The development and deployment of ORION is one of the strongest examples of our company's commitment to continual investments in operational and customer technologies to deliver significant operational benefits, taking advanced mapping and route optimization to new levels," said Dave Barnes, UPS senior vice president and chief information officer.
"These benefits range from cost savings to positive environmental impacts and enable our company to raise the bar even higher on efficiency and customer service."
 The routes implemented by ORION have shown a mileage reduction thus far. The company estimates that cutting one mile each day per driver can save up to $50 million over the course of a year, but also reduce emissions across the country. UPS began working on the software a decade ago, but took a big step five years by installing advanced GPS tracking equipment and sensors in its vehicles. The company prototyped ORION at 11 sites between 2008 and 2011. Route, performance and safety data produced by the equipment, combined with telematics technologies and ORION algorithms, led to more more efficient efficient routes for UPS drivers.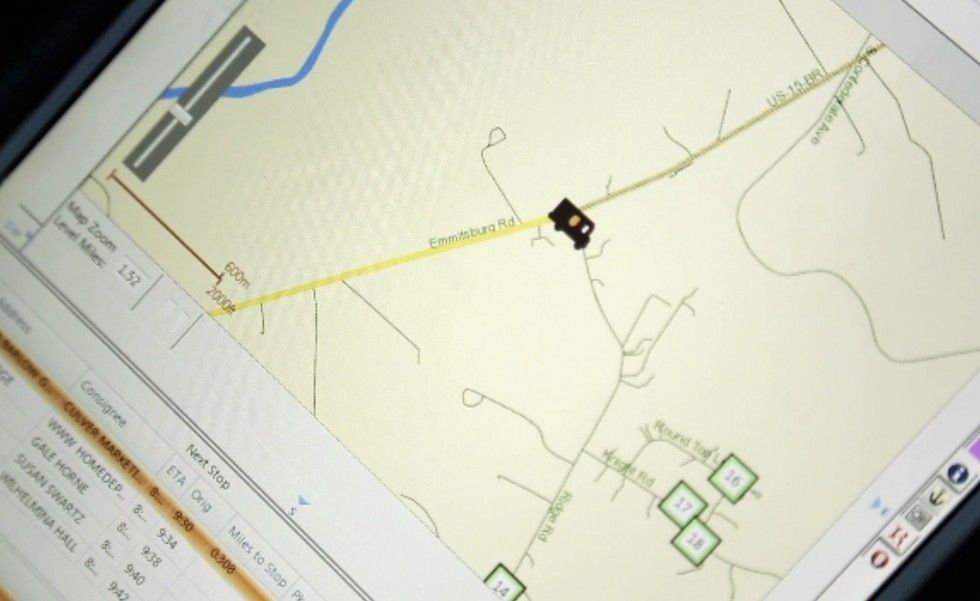 Photo credit: UPS
For example, delivery routes were designed to minimize left turns, which require vehicles to wait at intersections for oncoming traffic to clear before proceeding. Using a proprietary telematics system to gather 200 data points from equipment on each vehicle, UPS eliminated 206 million minutes of idling time and saved more than 1.5 million gallons of fuel last year, Bloomberg reported.
U.S. deployment to nearly all 55,000 routes should be complete in 2017, while global deployment will come further down the line. Part of the difficulty in optimizing 45,000 additional routes is taking the MyChoice feature into account, which essentially lets some customers delay or move routes, via a smartphone app. The company promised future enhancements to the program as part of the announcement, but went into no further detail.
"We're using big data to drive smarter and the idea is an extension of that to other things," Chief Information Officer David Barnes said in an interview. "This is a world where we have such levels of connectivity the information in almost all cases is coming faster than the packages are being picked up.
"We brought that information together and looked at developing a mathematical model that would take into account the physics of the driving route, the knowledge of the driver and information from the packages to bring it all together with optimal routing."

EcoWatch Daily Newsletter
A. Battenburg / Technical University of Munich
By Sarah Kennedy
Algae in a pond may look flimsy. But scientists are using algae to develop industrial-strength material that's as hard as steel but only a fraction of the weight.
Variety of fermented food korean traditional kimchi cabbage and radish salad. white and red sauerkraut in ceramic plates over grey spotted background. Natasha Breen / REDA&CO / Universal Images Group / Getty Image
Even if you've never taken probiotics, you've probably heard of them.
These supplements provide numerous benefits because they contain live microorganisms, such as bacteria or yeast, which support the healthy bacteria in your gut (1, 2, 3, 4).
Pexels
Singapore will become the first country in the world to place a ban on advertisements for carbonated drinks and juices with high sugar contents, its health ministry announced last week. The law is intended to curb sugar consumption since the country has some of the world's highest diabetes rates per capita, as Reuters reported.
A typical adult takes around 20,000 breaths per day. If you live in a megacity like Beijing, with many of those lungfuls you're likely to inhale a noxious mixture of chemicals and pollutants.
Fred Stone holds his brown swiss cow Lida Rose at his Arundel dairy farm on March 18 after a press conference where he spoke about PFAS chemical contamination in his fields. Gregory Rec / Portland Portland Press Herald via Getty Images
By Susan Cosier
First there was Fred Stone, the third-generation dairy farmer in Maine who discovered that the milk from his cows contained harmful chemicals. Then came Art Schaap, a second-generation dairy farmer in New Mexico, who had to dump 15,000 gallons of contaminated milk a day.
Protesters attend the 32nd annual Fur-Free Friday demonstration on Nov. 23, 2018 in Beverly Hills, California. Ella DeGea / Getty Images
California Governor Gavin Newsom signed into law a bill that that bans the sale and manufacture of fur products in the state. The fur ban, which he signed into law on Saturday, prohibits Californians from selling or making clothing, shoes or handbags with fur starting in 2023, according to the AP.
By Simon Evans
During the three months of July, August and September, renewables generated an estimated total of 29.5 terawatt hours (TWh), compared with just 29.1TWh from fossil fuels, the analysis shows.
A demonstrator waves an Ecuadorian flag during protests against the end of subsidies to gasoline and diesel on Oct. 9 in Quito, Ecuador. Jorge Ivan Castaneira Jaramillo / Getty Images