Unsung Ocean Heroes at Risk
Dec. 05, 2012 01:27PM EST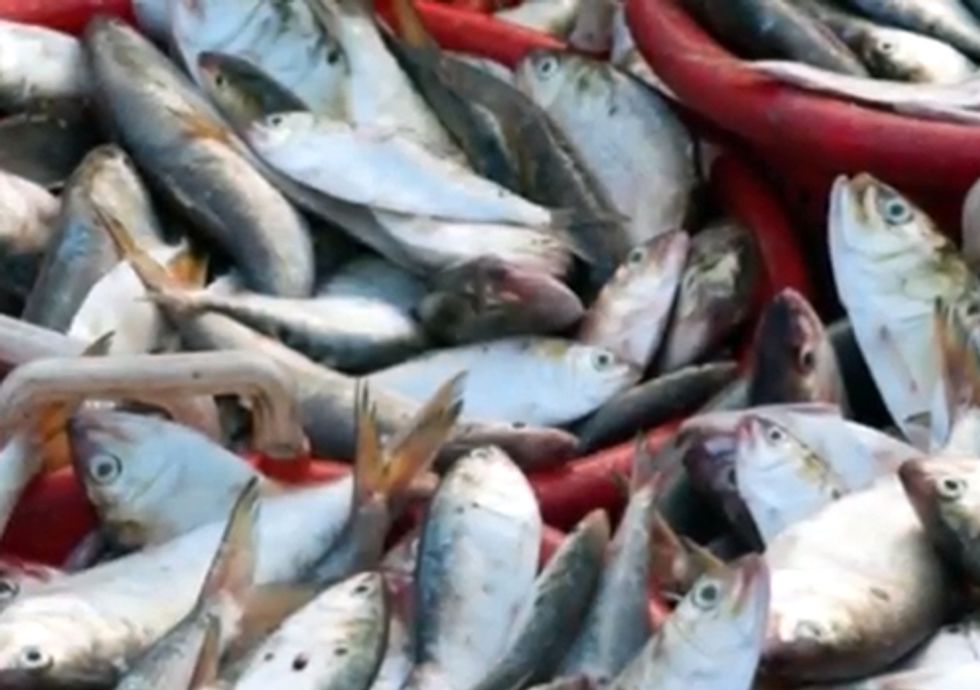 Oily, bony and nearly inedible for people, the humble Atlantic menhaden may not look like much, but this little fish is sometimes called the most important fish in the sea because of its vital role in the ocean food web. Striped bass, bluefish, whales, dolphins, sharks and birds like osprey and terns depend on menhaden as a critical food source. But unrestricted industrial fishing endangers menhaden—and in turn, the rest of the marine ecosystem.
Just one company takes 80 percent of the Atlantic menhaden catch then renders the fish into fertilizer, oils and feed for livestock and fish farms. By weight, this is the largest fishery on the East Coast yet it is largely unregulated. There is no limit on the amount of menhaden that can be caught at sea. Already, menhaden populations have plunged 90 percent from historic levels.
On Dec. 14 the Atlantic States Marine Fisheries Commission (ASMFC) is set to cast crucial votes on a plan to rebuild the menhaden population. Options range from minor adjustments to the status quo to a first-ever catch limit for the entire Atlantic Coast. In the commission's 70-year history the ASMFC has never seen anything like the public response to the management of menhaden. More than 120,000 people weighed in urging strong protection, including:  
Groups of birders and whale watchers who wrote because they know menhaden help feed the animals they love.
Thousands of recreational anglers and small business owners who wrote because of a simple fact: big fish need little ones like menhaden for food.
Ninety-four leading marine scientists, including renowned oceanographer Sylvia Earle, who wrote because they know a shortage of these forage fish can unravel a food web.
Those scientists said the ASMFC should cut the menhaden catch in half, leaving more of these little fish in the water to fulfill their big ecological role. We agree.
Visit EcoWatch's BIODIVERSITY page for more related news on this topic.
EcoWatch Daily Newsletter