Unrestricted Natural Gas Exports Could Have Disastrous Effects on U.S. Economy
Jan. 15, 2013 11:00AM EST
Energy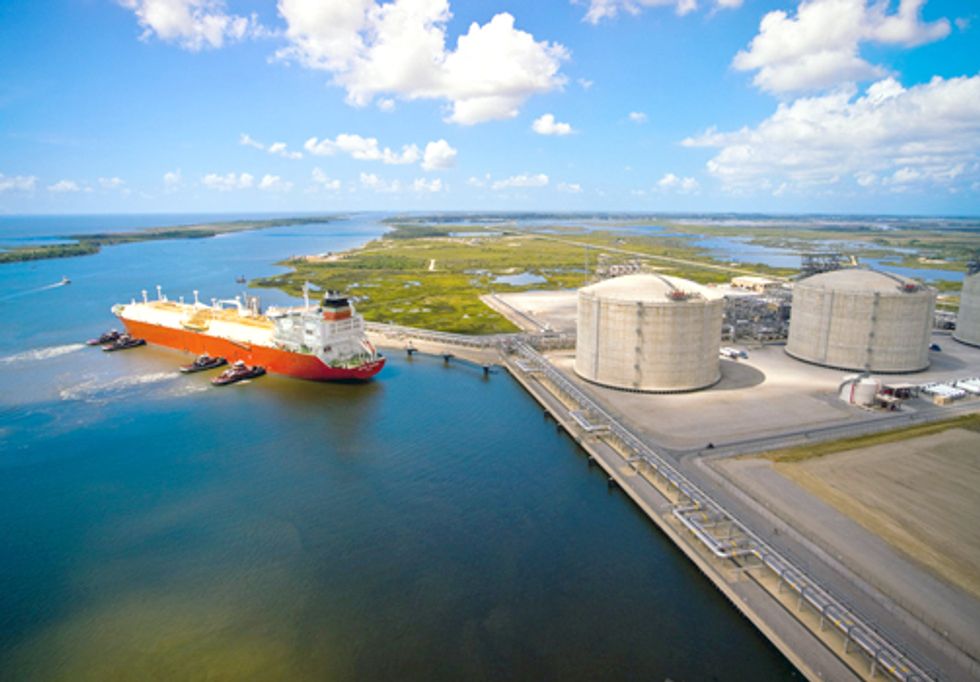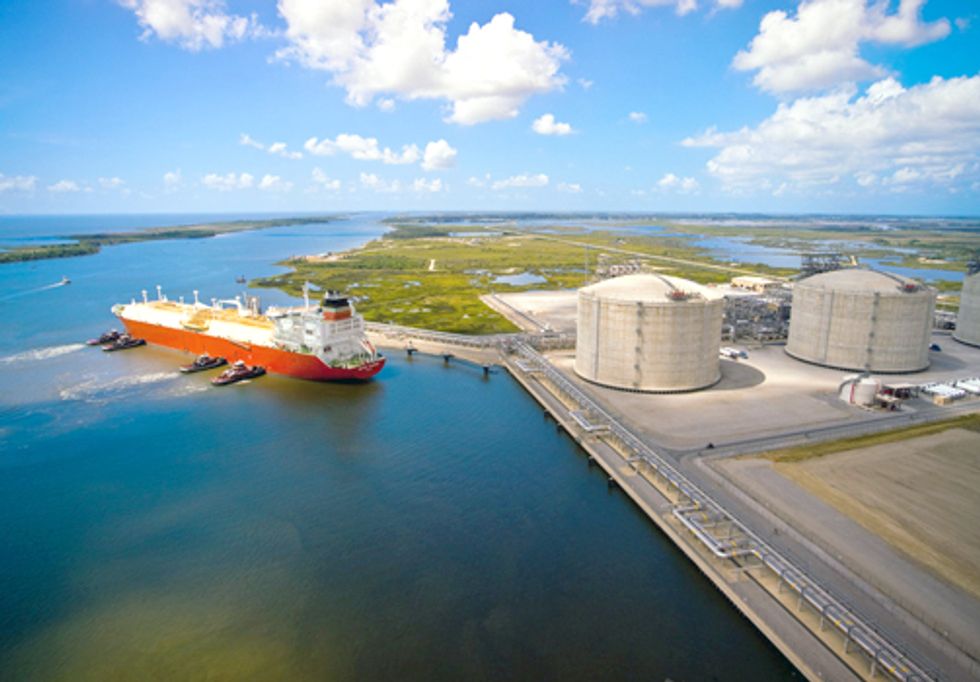 "Unrestricted natural gas exports could have 'disastrous' effects on the U.S. economy. Shipping large amounts of the nation's newly-abundant resource would result in crippling price hikes for American consumers and manufacturers."
U.S. News and World Report published an article entitled Should the U.S. Export Natural Gas? This article states that some leaders within the energy industry are questioning the benefits of exportation. They are apparently concerned about using up our resources to grow foreign economies.
U.S. News and World Report states: "Unrestricted natural gas exports could have 'disastrous' effects on the U.S. economy, energy industry leaders argued Thursday, warning that shipping large amounts of the nation's newly-abundant resource would result in crippling price hikes for American consumers and manufacturers."
So, apparently, there is dissension among the ranks. Just who is a proponent of exportation of [natural gas]?
Those in favor are the very shale companies that are bleeding red all over their balance sheets. Exportation is unequivocally their highest and best hope for containing their losses and having any semblance of normality come back into their corporate plans for unconventional gas. Never mind that they over-produced, over-leveraged and over-hyped their product. Now they are in trouble and need to be rescued. The question is, of course, whether the average American consumer should pay for the mistakes of a few imprudent energy executives?
The Marcellus Shale Coalition, an industry group funded by 300 shale gas operators, many of which are among the most financially troubled at present, recently sent a letter to U.S. Energy Secretary Steven Chu. The letter was an unabashed plea for DOE to grant all pending export applications, even to non-free trade agreement countries.
The Marcellus Coalition stated:
"Moving forward with the timely permitting of [natural gas] exports to our nation's allies and global trading partners will lead to more American job creation, economic growth, a reduction in our trade imbalance, and cleaner air—all of which is in the public interest."
This is typical industry rhetoric from shale operators. It might be worthwhile, however, to parse out each of these claims to see if they bear scrutiny.
Industry claims massive numbers of jobs created by the "shale revolution." It is interesting to note that these numbers come from economic models which industry has commissioned and for which they have paid—handsomely. Economic models, however, are only as good as their inputs. It is not unusual for such inputs to be skewed to favor a certain outcome. This is learned by every Economics 101 student. For instance, industry has claimed impressive numbers in some jobs estimates that, on closer inspection, were subsequently found to contain employment for strippers and prostitutes in the mix. Now while providing new employment opportunities for strippers and prostitutes can certainly be argued as job creation, these are not the sorts of jobs the average American thinks of when they hear such glowing numbers.
What is interesting, however, is that if one scrutinizes actual job figures in the core counties of various shale plays in the country, leaving aside spurious economic models, such numbers are not as rosy as industry promises.
The first 3-5 years is undoubtedly the time of most beneficial economic activity for a region from shale production. After that initial rush, economic benefits have plunged in every shale play to date in the U.S. Out of 32 core counties in the Marcellus, Haynesville, Eagle Ford and Fayetteville shales, which are among the current hotspots for drilling activity and therefore should be the largest job creation engines, almost every county in each of these plays is underperforming its state average. Not only are they underperforming but they are significantly underperforming in spite of all those new opportunities for strippers and prostitutes. And in spite of the fact that these plays are still in their relatively early stages. The same holds true for wages and median household income according to figures taken from the Bureau of Labor Statistics. Such figures are what they are. What they are not are rosy projections gleaned from an economic model produced and paid for by an industry that stands to gain significant monetary benefits.
The Marcellus Shale Coalition also claimed benefits for the U.S. trade deficit if shale exportation is allowed. Unfortunately, this shows a facile understanding of the balance of trade. Daniel Griswold of the Cato Institute states most eloquently:
"Contrary to popular conception, the trade deficit is not caused by unfair trade practices abroad or declining industrial competitiveness at home. Trade deficits reflect the flow of capital across international borders, flows that are determined by national rates of savings and investment. This renders trade policy an ineffective tool for reducing a nation's trade deficit."
So unless the shale industry has a fail safe plan to ensure that Americans begin saving, shale exportation will not make much a dent at all in the deficit in spite of the grandiosity of such narcissistic statements.
This brings us to their last claim of providing clean air. Apparently the Marcellus Shale Coalition is either unaware or in denial of Drs. Howarth and Ingraffea's study on the complete life cycle emissions of shale gas. This Cornell study, which was hotly disputed by industry when it came out, was subsequently corroborated by a three year field study by the National Oceanic and Atmospheric Administration (NOAA) and the University of Colorado, Boulder. In fact, the emissions in the natural gas field north of Denver turned out to be even higher at 4 percent methane leakage than the Cornell team's original estimates. Further, these estimates were again corroborated by the NOAA researchers in Utah with an even more dismal and certainly more troubling 9 percent methane leakage.
They also seem to be unaware of the Houston Advanced Research Center's (HARC) study released in September 2012 which found that natural gas operations were contributing significantly to ambient levels of ozone.
According to the abstract:
"Implications: Major metropolitan areas in or near shale formations will be hard pressed to demonstrate future attainment of the federal ozone standard, unless significant controls are placed on emissions from increased oil and gas exploration and production. The results presented here show the importance of improving the temporal and spatial resolution of both emission inventories and air quality models used in ozone attainment demonstrations for areas with significant oil and gas activities."
And this in spite of the bone headed statement by Chesapeake Energy on their website:
"Natural Gas Helps Shrink Ozone Levels."
This fluff was  posted at the time of the HARC study release and was presumably Chesapeake's best effort counter to the scientific analysis. At least it provided this author with a bit of much needed comic relief.
All of the above were, of course, independent studies not paid for by industry. Perhaps independent scientific studies do not come under the purview of the Marcellus Shale Coalition. Indeed, the Marcellus Shale Coalition has found itself at the very heart of the debate surrounding researchers now known as "frackademics."
Three months ago, in October 2012, Penn State ended research of yet another fracking study commissioned by … the Marcellus Shale Coalition.
According to Bloomberg in October 2012:
"The Marcellus Shale Coalition, which paid more than $146,000 for three previous studies, ended this year's report after work had started … The first study, in 2009, initially failed to disclose its industry funding and was used by lawmakers to kill a state tax on gas drillers."
When the University of Texas announced that they were investigating a report of their own (which was subsequently withdrawn by the University in disgrace in December), other faculty members at Penn State raised concerns about their own fracking research team. It had already come to light that previous conclusions drawn by the Penn State team who had been hired by the Marcellus Shale Coalition were suspect.
Bloomberg stated:
"Subsequent studies by other researchers have found that gas drilling created fewer than half the jobs projected by [Penn State] in 2009."
Visit EcoWatch's FRACKING page for more related news on this topic.
-------
Sign the petition today, telling President Obama to enact an immediate fracking moratorium:

-------
Deborah Rogers is a Member of the Board of Earthworks/OGAP (Oil and Gas Accountability Project). She is the founder of the Energy Policy Forum, a consultancy and educational forum dedicated to policy and financial issues regarding shale gas and renewable energy. She lectures on shale gas economics throughout the U.S. and abroad at universities, business venues and public forums and has appeared on MSNBC and NPR. She has also been featured in articles discussing the financial anomalies of shale gas in the New York Times (June, 2011) and Rolling Stone Magazine (March, 2012) and the Village Voice (September, 2012). In addition, she will appear in the upcoming documentary GasLand 2.
EcoWatch Daily Newsletter