This website uses cookies to ensure you get the best experience while browsing it. By clicking 'Got It' you're accepting these terms.
University of Colorado Boulder Scientists Link 10,800-Foot-Deep Fracking Wastewater Well to More Than 200 Earthquakes
Jul. 25, 2014 11:28AM EST
[Editor's note: This article was updated Aug. 1.]
A team of University of Colorado Boulder researchers began a seismic investigation after a May 31 earthquake. The researchers' information led the Colorado Oil and Gas Conservation Commission to request a 20-day halt to NGL Water Solutions' fracking wastewater injection operations.
NGL, formerly known as High Sierra Water Services, was given permission to resume its activities at a 10,800-foot-deep well a few weeks later. Anne Sheehan and her team found that the well is linked to more than 200 earthquakes, the geophysics professor in the CU Department of Geological Sciences told Boulder County Business Report. NGL made modifications to the well, cementing the bottom 400 feet of the well, and it is has come back into production at a lower rate of pressure and injection. CU continues to monitor the earthquake activity and has found it has decreased. The information from the study will help the researchers find out why some wells have earthquakes and some do not, and how to fix the wells that do have earthquakes, if possible.
Sheehan said the group found "quite a few" earthquakes with epicenters within two miles of the well.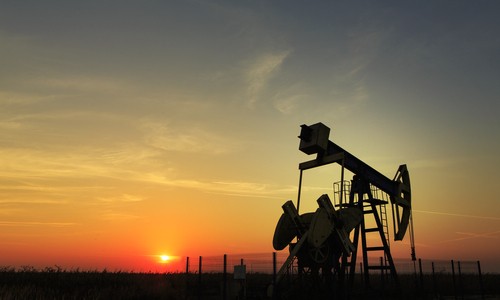 Photo courtesy of Shutterstock
Two earthquakes—with magnitudes of 3.4 and 2.6—took place within mere miles of the well. Shemin Ge and Matthew Weingarten, also of CU, also found that activity within fracking wastewater injection wells likely caused earthquakes in central Oklahoma.
NGL operates 11 of the 29 fracking wastewater injection wells in Weld County, CO. When the Colorado Oil and Gas Conservation Commission allowed NGL to resume activities, it began injecting 7,500 barrels per day at maximum pressure.
"We'll continue to closely monitor and accumulate all available information at this location," Colorado Department of Natural Resources spokesman Todd Hartman told the Report, "and work with partners to continue understanding how best to limit and prevent potential seismic impacts related to deep injection generally."
Visitors to the Grand Canyon may have been exposed to unsafe radiation levels, for almost two decades. George Rose / Getty Images
Grand Canyon visitors and employees who passed through the national park's museum collection building were exposed to radiation for nearly two decades, AZCentral reported Monday.
That's because, until last year, three five-gallon paint buckets filled with uranium ore were stored in the building, according to a Feb. 4 email sent out to all National Park Service employees by Grand Canyon safety, health and wellness manager Elston "Swede" Stephenson.
The Grand Canyon celebrates its 100th birthday as a national park this month, but it just earned itself a protector who is even older!
Portland alley advocates estimate there are 76 miles of alleys in their city—all potential green public spaces. This northeast Portland neighborhood is one of many projects reclaiming forgotten concrete pathways for nature and people. Derek Dauphin
By Lynn Freehill-Maye
Rachel Schutz hated watching the kids play outside, and not because she was a curmudgeon. As director of an after-school program in a Latino neighborhood near ­Portland, Oregon, she likes the outdoors, the piney tang that hangs in the damp air.
RiverNorthPhotography / E+ / Getty Images
Today, the U.S. celebrates Presidents' Day, a day to commemorate the leadership and legacy of the so-far only men who have governed the country since its founding.
Bogdan Kurylo / iStock / Getty Images
By Jeff Turrentine
If you think this is going to be yet another column admonishing you for not doing enough to curb the amount of single-use plastic in our waste stream, you can relax. You don't need a lecture at this point.