This website uses cookies to ensure you get the best experience while browsing it. By clicking 'Got It' you're accepting these terms.
University of Alabama Students Move to Stop the Shepherd Bend Mine
Feb. 09, 2012 07:00AM EST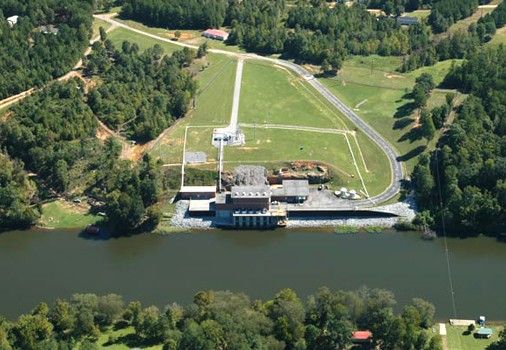 The Undergraduate Student Government Association (USGA) at University of Alabama Birmingham (UAB) has unanimously passed a resolution imploring the University of Alabama (UA) to stop the proposed Shepherd Bend Mine from potentially polluting Birmingham's drinking water. UA is a major owner of land and mineral rights sought by the mining company Shepherd Bend, LLC for a proposed coal mine on the Black Warrior River's Mulberry Fork in Walker County. The 1,773-acre strip mine would discharge wastewater 800 feet across the river from a Birmingham Water Works Board intake facility providing tap water to 200,000 Birmingham-area residents.
USGA Senators at UAB are concerned that heavy metals and sediment discharged from the mine would lead to decreased water quality and increased filtration fees for Birmingham consumers. Numerous scientists, civil rights and environmental organizations, UA and UAB alumni, faculty and students, and governments, including the Birmingham City Council, have implored UA not to lease or sell their land and minerals to Shepherd Bend, LLC. The company is owned by Garry Drummond, a Trustee Emeritus of UA. Without access to UA's significant land and mineral holdings, it may not be practical for mining to begin at Shepherd Bend.
"This issue is very pertinent to our students and the decision made by the board will echo endlessly. We felt the need to clearly voice our opinion on behalf of the UAB student body," said Andrew Hayes, USGA senator and co-author of the resolution.
"I hope that this resolution will encourage the UA System Board of Trustees to open up a dialogue about Shepherd Bend and join the students of the UA system in protecting our city's drinking water," said Dexter Forbes, president of the Green Initiative at UAB and co-author of the resolution.
"The UAB student government has made a strong statement that they want to protect their city's drinking water and their University's reputation from the Shepherd Bend Mine proposal," said Charles Scribner, executive director of Black Warrior Riverkeeper.
To view the USGA Resolution, click here.
To view an aerial photo by Nelson Brooke, Black Warrior Riverkeeper, showing the water intake facility (top), the Black Warrior River's Mulberry Fork (middle) and the proposed mine site (bottom), click here.
For more information, click here.
—————
Black Warrior Riverkeeper is a citizen-based nonprofit organization whose mission is to protect and restore the Black Warrior River and its tributaries. A member of Waterkeeper Alliance, Black Warrior Riverkeeper was the Alabama Environmental Council's 2007 Conservation Organization of the Year and the American Canoe Association's 2008 Green Paddle Award winner. Nelson Brooke, Riverkeeper, won the Alabama Rivers Alliance's 2010 River Hero Award. In 2011 the Black Warrior became one of America's Most Endangered Rivers due to coal pollution.
EcoWatch Daily Newsletter
Large food companies are following in the footsteps of fast-food restaurants such as Burger King and KFC by offering meat alternatives. Getty Images
By Elizabeth Pratt
Hormel, Kellogg's, and Kroger are among the large companies now planning to offer "fake meat" products at grocery stores.
Experts say the trend toward plant-based meats coincides with consumers' desires to eat less meat.
However, experts urge consumers to closely check package labels as a product isn't necessarily healthy just because it's described as plant-based.
In grocery stores and fast-food outlets around the U.S., a revolution is taking place.
Colombia rainforest. Marcel Oosterwijk / CC BY-SA 2.0
Many of us think of the Amazon as an untouched wilderness, but people have been thriving in these diverse environments for millennia. Due to this long history, the knowledge that Indigenous and forest communities pass between generations about plants, animals and forest ecology is incredibly rich and detailed and easily dwarfs that of any expert.
picture-alliance / Newscom / R. Ben Ari
By Wesley Rahn
Plastic byproducts were found in 97 percent of blood and urine samples from 2,500 children tested between 2014 and 2017, according to a study by the German Environment Ministry and the Robert Koch Institute.

Pexels
Medically reviewed by Daniel Bubnis, MS, NASM-CPT, NASE Level II-CSS
Hot yoga has become a popular exercise in recent years. It offers many of the same benefits as traditional yoga, such as stress reduction, improved strength, and flexibility.
Lara Hata / iStock / Getty Images
By SaVanna Shoemaker, MS, RDN, LD
Rice is a staple in many people's diets. It's filling, inexpensive, and a great mild-tasting addition to flavorful dishes.
An image of the trans-alaskan oil pipeline that carries oil from the northern part of Alaska all the way to valdez. This shot is right near the arctic national wildlife refuge. kyletperry / iStock / Getty Images Plus
The Trump administration has initialized the final steps to open up nearly 1.6 million acres of the protected Alaskan National Wildlife Refuge to allow oil and gas drilling.