This website uses cookies to ensure you get the best experience while browsing it. By clicking 'Got It' you're accepting these terms.
University of Alabama Students Move to Stop the Shepherd Bend Mine
Feb. 09, 2012 07:00AM EST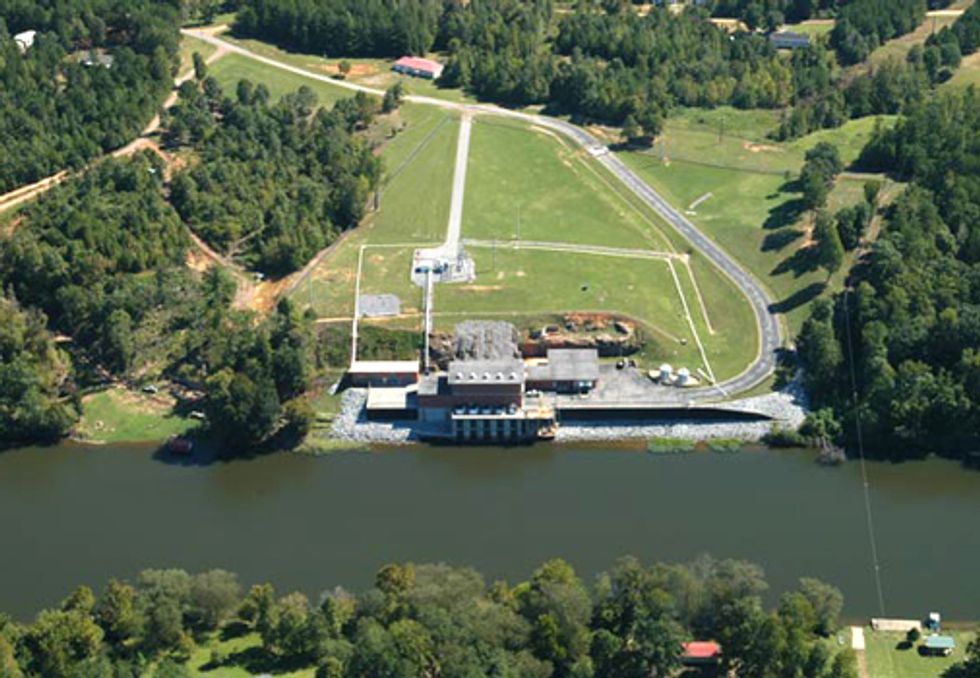 The Undergraduate Student Government Association (USGA) at University of Alabama Birmingham (UAB) has unanimously passed a resolution imploring the University of Alabama (UA) to stop the proposed Shepherd Bend Mine from potentially polluting Birmingham's drinking water. UA is a major owner of land and mineral rights sought by the mining company Shepherd Bend, LLC for a proposed coal mine on the Black Warrior River's Mulberry Fork in Walker County. The 1,773-acre strip mine would discharge wastewater 800 feet across the river from a Birmingham Water Works Board intake facility providing tap water to 200,000 Birmingham-area residents.
USGA Senators at UAB are concerned that heavy metals and sediment discharged from the mine would lead to decreased water quality and increased filtration fees for Birmingham consumers. Numerous scientists, civil rights and environmental organizations, UA and UAB alumni, faculty and students, and governments, including the Birmingham City Council, have implored UA not to lease or sell their land and minerals to Shepherd Bend, LLC. The company is owned by Garry Drummond, a Trustee Emeritus of UA. Without access to UA's significant land and mineral holdings, it may not be practical for mining to begin at Shepherd Bend.
"This issue is very pertinent to our students and the decision made by the board will echo endlessly. We felt the need to clearly voice our opinion on behalf of the UAB student body," said Andrew Hayes, USGA senator and co-author of the resolution.
"I hope that this resolution will encourage the UA System Board of Trustees to open up a dialogue about Shepherd Bend and join the students of the UA system in protecting our city's drinking water," said Dexter Forbes, president of the Green Initiative at UAB and co-author of the resolution.
"The UAB student government has made a strong statement that they want to protect their city's drinking water and their University's reputation from the Shepherd Bend Mine proposal," said Charles Scribner, executive director of Black Warrior Riverkeeper.
To view the USGA Resolution, click here.
To view an aerial photo by Nelson Brooke, Black Warrior Riverkeeper, showing the water intake facility (top), the Black Warrior River's Mulberry Fork (middle) and the proposed mine site (bottom), click here.
For more information, click here.
—————
Black Warrior Riverkeeper is a citizen-based nonprofit organization whose mission is to protect and restore the Black Warrior River and its tributaries. A member of Waterkeeper Alliance, Black Warrior Riverkeeper was the Alabama Environmental Council's 2007 Conservation Organization of the Year and the American Canoe Association's 2008 Green Paddle Award winner. Nelson Brooke, Riverkeeper, won the Alabama Rivers Alliance's 2010 River Hero Award. In 2011 the Black Warrior became one of America's Most Endangered Rivers due to coal pollution.
EcoWatch Daily Newsletter
A new study shows that half of all Arctic warming and corresponding sea-loss during the late 20th century was caused by ozone-depleting substances. Here, icebergs discharged from Greenland's Jakobshavn Glacier. Kevin Krajick / Earth Institute /
EurekAlert!
The world awakened to the hole in the ozone layer in 1985, which scientists attributed it to ozone depleting substances. Two years later, in Montreal, the world agreed to ban the halogen compounds causing the massive hole over Antarctica. Research now shows that those chemicals didn't just cut a hole in the ozone layer, they also warmed up the Arctic.
Diane Wilson holds up a bag full of nurdles she collected from one of Formosa's outfall areas on Jan. 15. Julie Dermansky / DeSmogBlog
On the afternoon of Jan. 15, activist Diane Wilson kicked off a San Antonio Estuary Waterkeeper meeting on the side of the road across from a Formosa plastics manufacturing plant in Point Comfort, Texas.
After Wilson and the waterkeeper successfully sued Formosa in 2017, the company agreed to no longer release even one of the tiny plastic pellets known as nurdles into the region's waterways. The group of volunteers had assembled that day to check whether the plant was still discharging these raw materials of plastics manufacturing.
Malaysian Environment Minister Yeo Bee Yin (front 2nd L) and officials inspect a container containing plastic waste shipment on Jan. 20, 2020 before sending back to the countries of origin. AFP via Getty Images
The Southeast Asian country Malaysia has sent 150 shipping containers packed with plastic waste back to 13 wealthy countries, putting the world on notice that it will not be the world's garbage dump, as CNN reported. The countries receiving their trash back include the United States, the United Kingdom, France and Canada.
Trump leaves after delivering a speech at the Congress Centre during the World Economic Forum annual meeting in Davos on Jan. 21, 2020. JIM WATSON / AFP via Getty Images