University Crafts Climate Action Plan to Achieve Carbon Neutrality
Feb. 09, 2015 10:25AM EST
Climate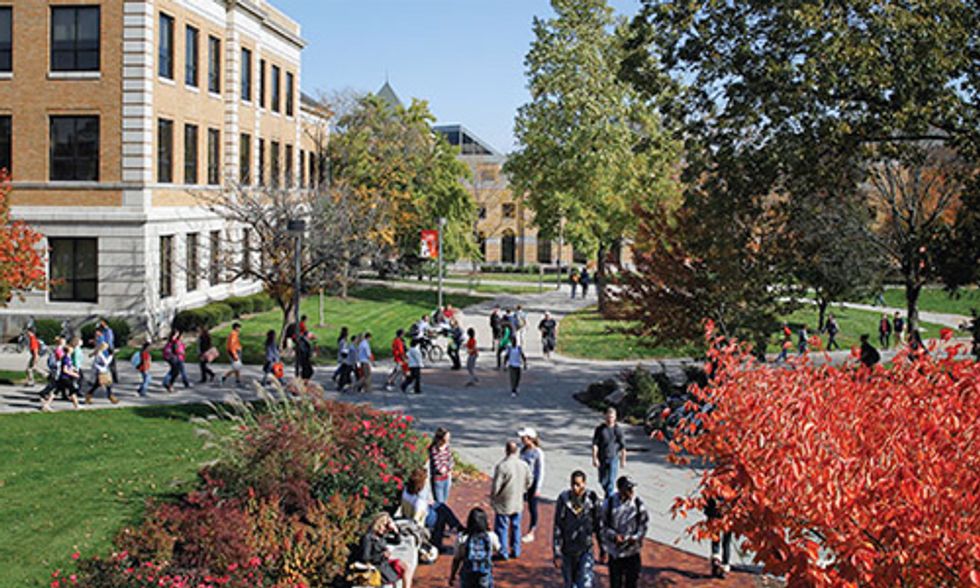 Sean Gogolin is a graduating senior at Bowling Green State University. There he studies Environmental Policy & Analysis, and looks to further his education in earning an Masters in Public Policy after graduation. Prior to his involvement with EcoWatch, he worked with Sierra Club last summer in Washington, DC.
Last month Bowling Green State University (BGSU) pledged its commitment to achieving carbon neutrality by 2040 in their newly crafted Climate Action Plan (CAP). The plan targets resource consumption and policy changes to guide the future decision-making process. In addition, the CAP outlines a plan of attack regarding four different sectors: energy use, transportation, solid waste management, and education and outreach development.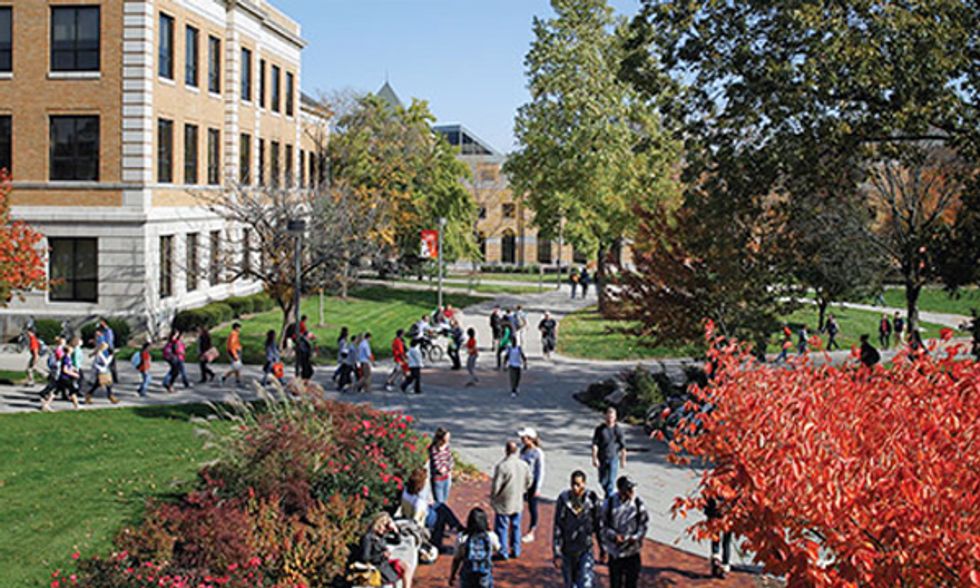 Talks over the CAP began last September and incorporated input from a number of students and faculty members. Undoubtedly, the cornerstone of the plan is the 2040 carbon neutrality date, which requires a 4 percent reduction in emissions per year. Establishing short- and long-term goals for each sector, the writers created a framework of achievable actions BGSU may take in order to become more sustainable. The CAP then calls for a Sustainability Master Plan: a plan that not only coincides with the university's existing developmental blueprint, but would also establish a commitment to carbon neutrality by the university itself. The leading long-term goal is the establishment of a solar array that powers the majority of campus, coupled with geothermal energy facilities to heat and cool campus buildings. However, major negotiations must be worked out with the city in order to implement large-scale renewable energy development—which is what makes these actions long-term in scope.
Next, the CAP addresses university transportation. Aside from the creation of ride-sharing initiatives for commuting faculty and students, the plan outlined a policy that prohibited campus vehicles from idling, and gave preferential parking to carpoolers and fuel-efficient cars. More ambitious long-term policies call for a "fuel-efficient only" campus vehicle fleet.
Thirdly the Climate Action Plan states that in fiscal year 2013, BGSU produced approximately 100,000 lbs. of solid waste, a significant increase from 2012 levels. Thus, this sector offers the best opportunity to make significant changes in a relatively short amount of time. Aside from business as usual recycling, an assessment of all buildings is sought in order to improve overall recycling efforts. Coupled with the assessment, Campus Sustainability looks to internalize all recycling efforts and create a "Sustainability Purchasing Policy." This would be a policy that guides BGSU in the acquisition of new building equipment, materials, supplies, etc.
Lastly, the CAP looks to increase awareness of climate change and sustainability in its own students. By adding a general education course focused on the causes and effects of climate change, the CAP wants to establish a campus-wide "eco-literacy." Stemming off of this, a re-branding of the university is sought in order to establish both its commitment to climate action, but also its students.
Overall, the Climate Action Plan offers a solid framework to lead BGSU in making significant changes while working toward net carbon neutrality. However it is just that, a framework. It will be up to President Mazey and the Administration to take monumental steps forward in the name of campus-wide sustainability. With the support of the student body and the framers of the Climate Action Plan, BGSU has an opportunity to make real progress in addressing its own impact on the world.
YOU MIGHT ALSO LIKE
First Country in the World Dumps Fossil Fuels As Divestment Movement Heats Up
8 Celebrities Calling for Climate Action
How Climate Change Impacts Skiing Industry in Drought-Stricken California
EcoWatch Daily Newsletter
Recent Stories from EcoWatch